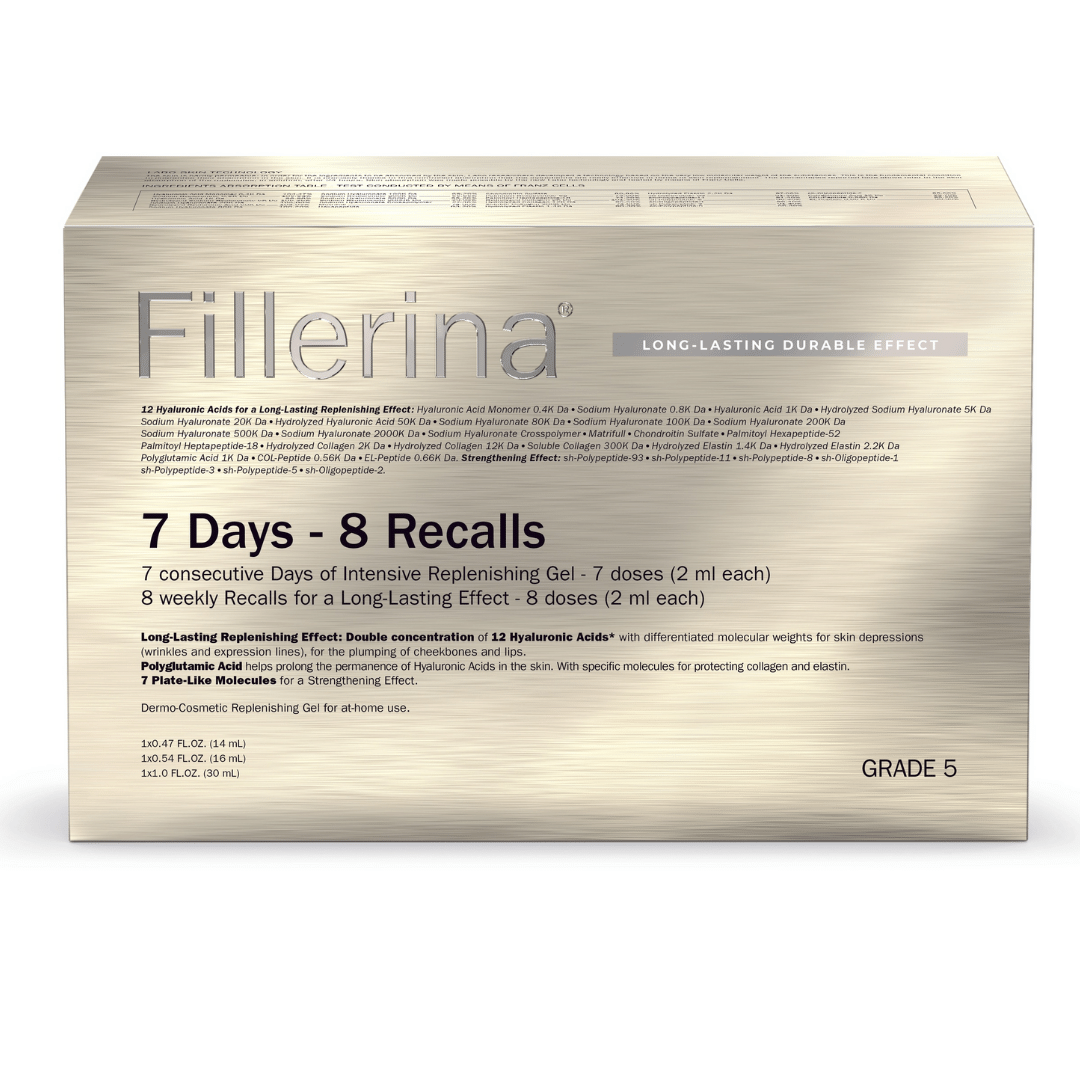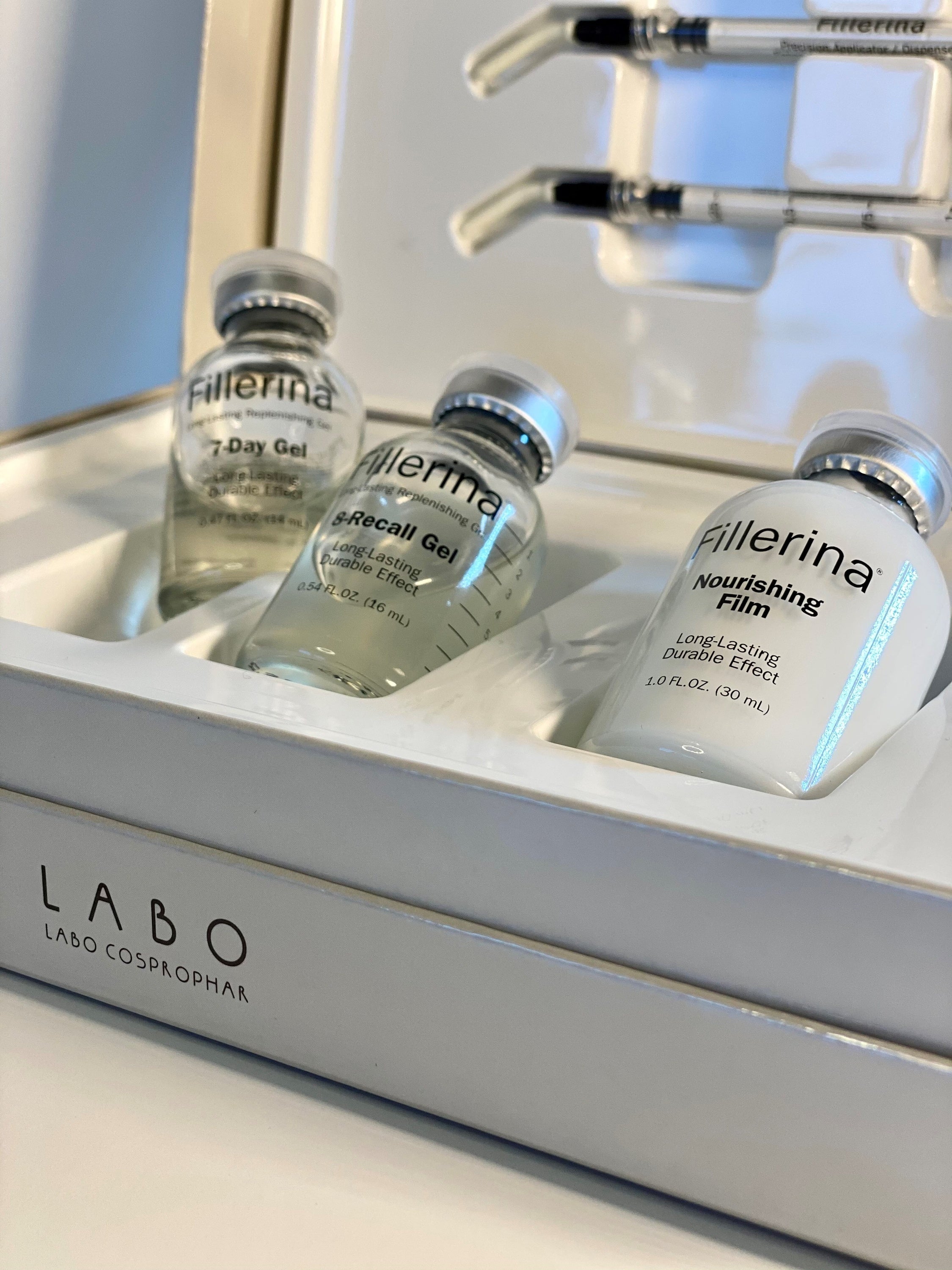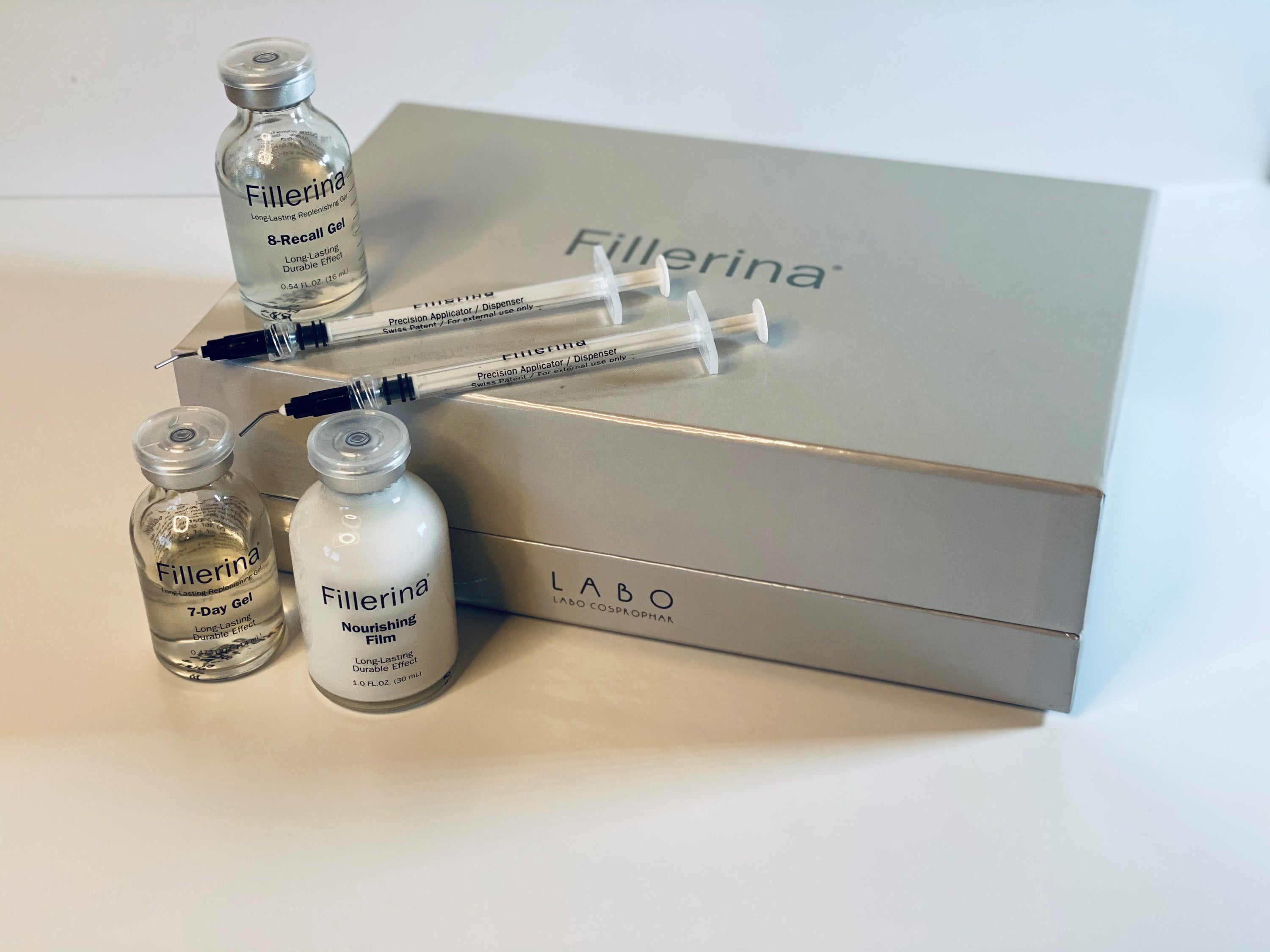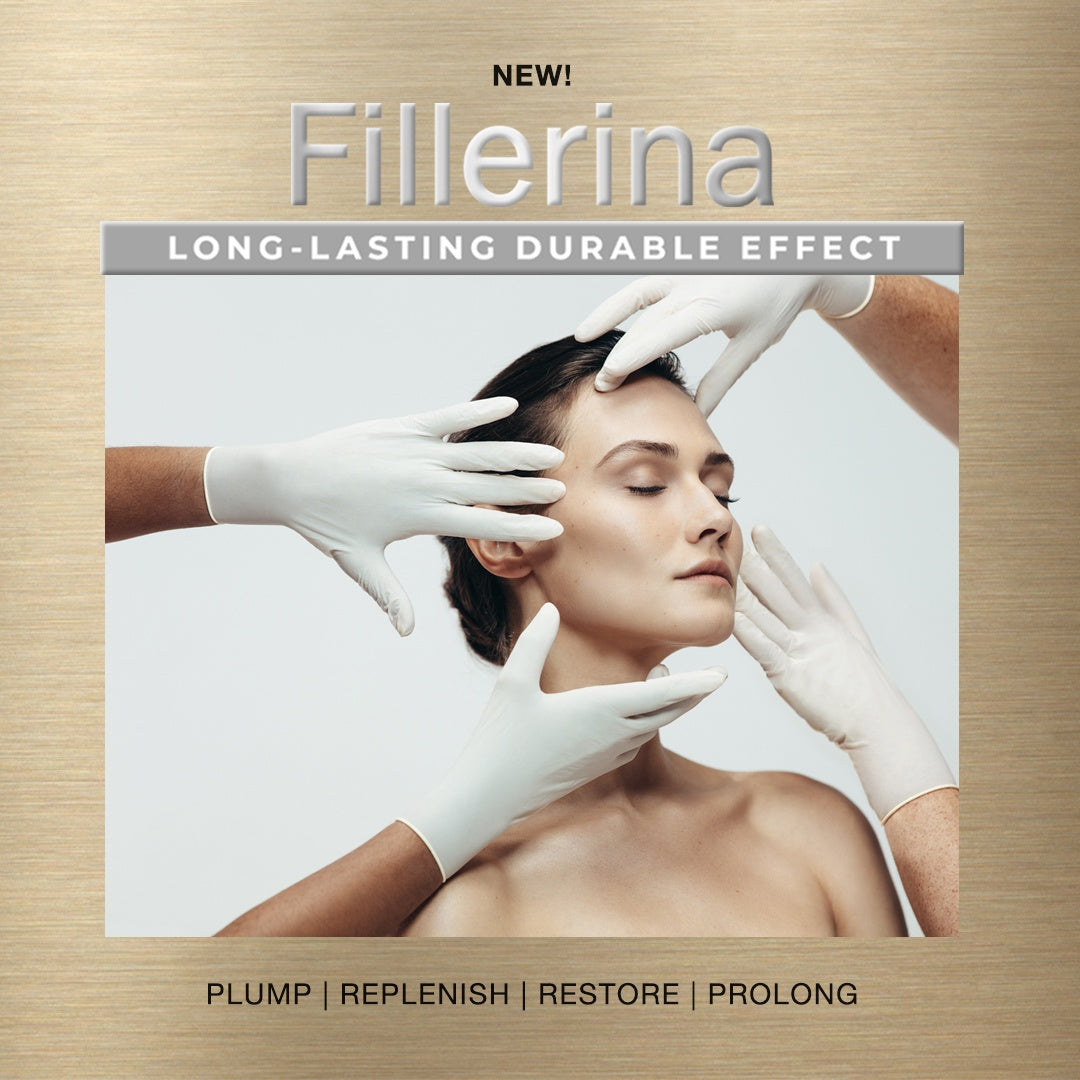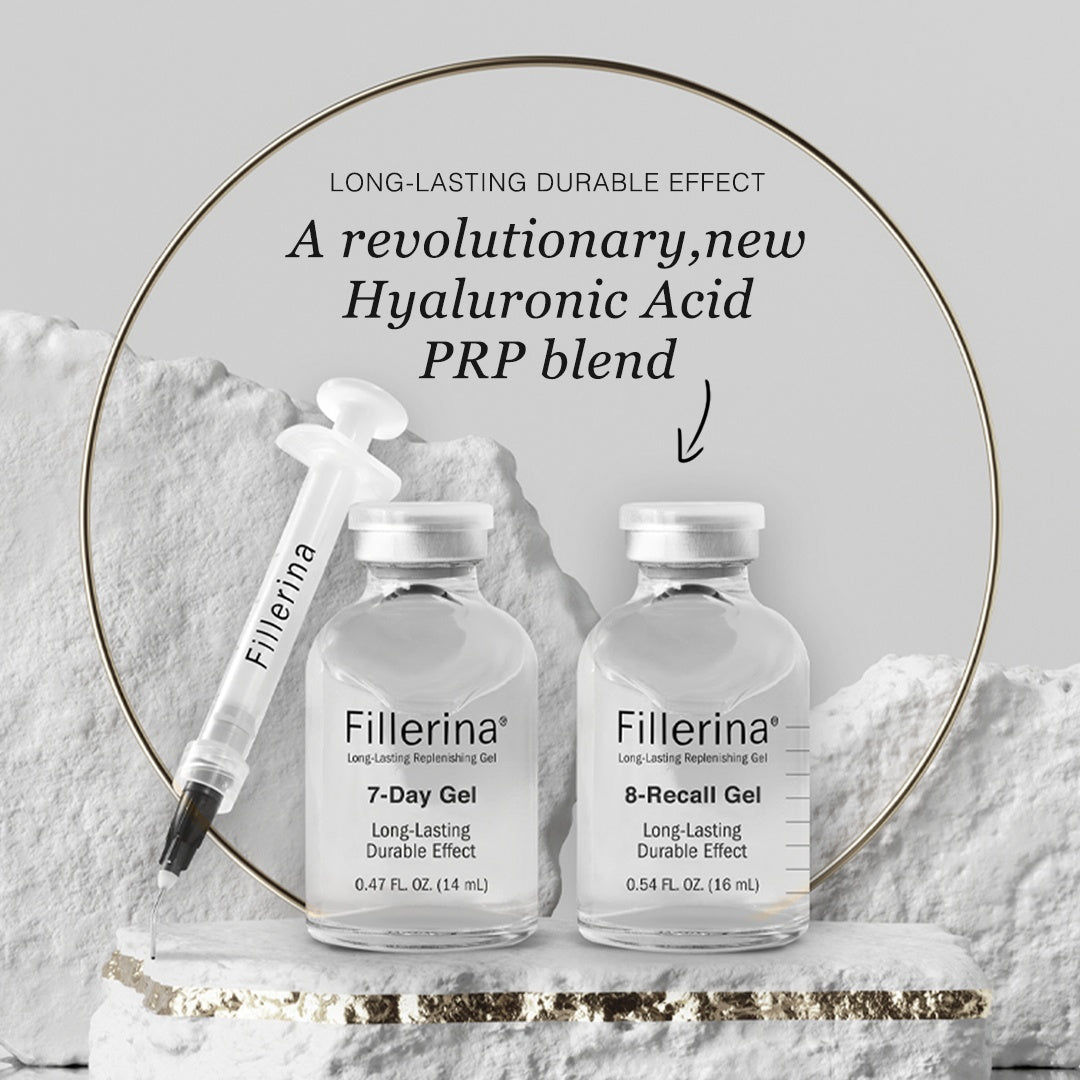 Long Lasting Durable Effect Intensive Treatment Grade 5 - Set | Fillerina
---
Long Lasting Durable Effect Intensive Treatment Grade 5 - Set | Fillerina
Long Lasting Replenishing Effect: Double Concentration of 12 Hyaluronic Acids with different molecular weights for skin depressions (wrinkles and expression lines), for the plumping of cheekbones and lips. Polyglutamic Acid and 2 other Prohibitors helps prolong the permanence of Hyaluronic Acid, Collagen and Elastins in the skin. 7 plate-like Molecules for a Skin Strengthening and Repair Effect. 7 Days - 8 Recalls for At-Home Use.

12 Hyaluronic Acids, 3 Collagens, 2 Elastins, 7 plate-like Molecules.
For enhancing skin density and plasticity.
For assisting the natural compactness of the skin.
For improving the appearance of glabellar and naso-labial furrows and lip contour lines.
3 Prohibiting ingredients prolong the results to 7-8 months.
MSRP: $250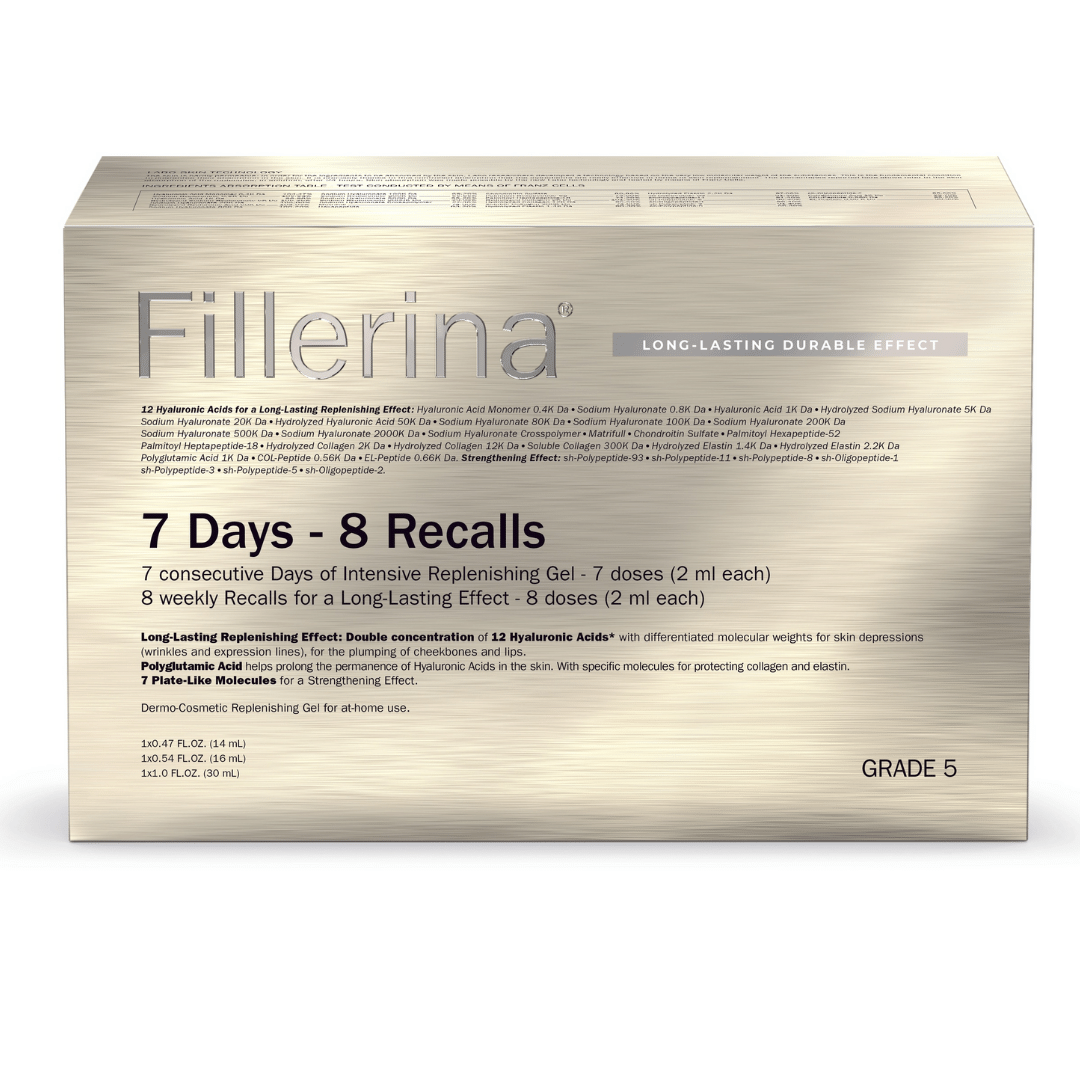 This product has no reviews yet.