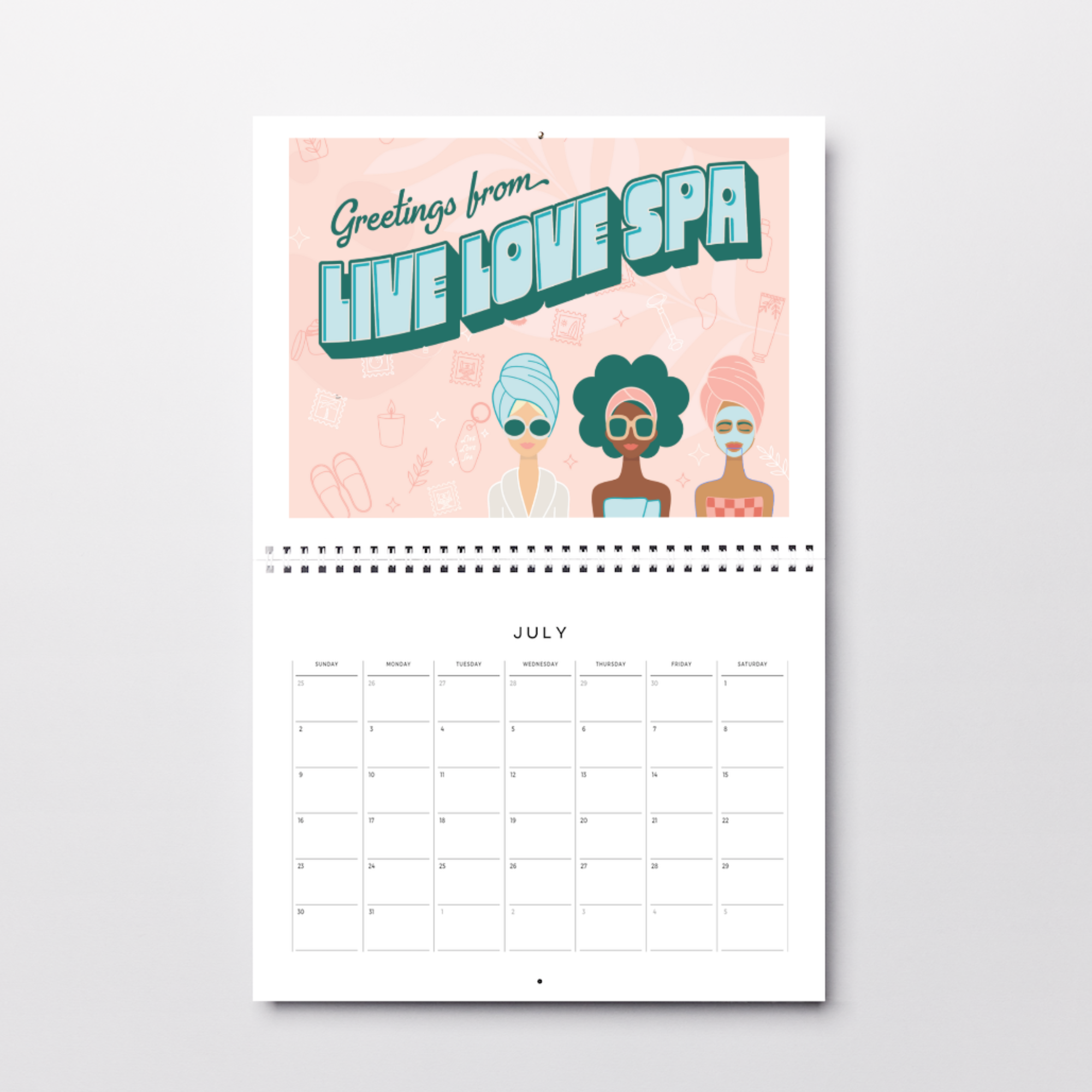 2024 Wellness Wall Calendar | Live Love Spa
---
****PREORDER: SET TO SHIP AT THE END OF DEC****
This 28 page cute Mid-century modern inspired spa wall calendar was created for spa professionals. This includes top social media holidays to remember that would be in alignment for spa social media including Wellness Month this August.
Save time so you don't have to look them up yourself or remember them. We also added all Live Love Spa Professional regional events across the country for your convenience. This is an extremely limited run.
This 13 month (includes Jan 2025) - 2024 spa event calendar features our spa girl characters and travel inspired designs as a special collaboration for this year and each month can certainly be saved as it's own piece of art.
Get it now as when it's gone it's gone. Even though this calendar has specific pro dates, anyone can enjoy this calendar!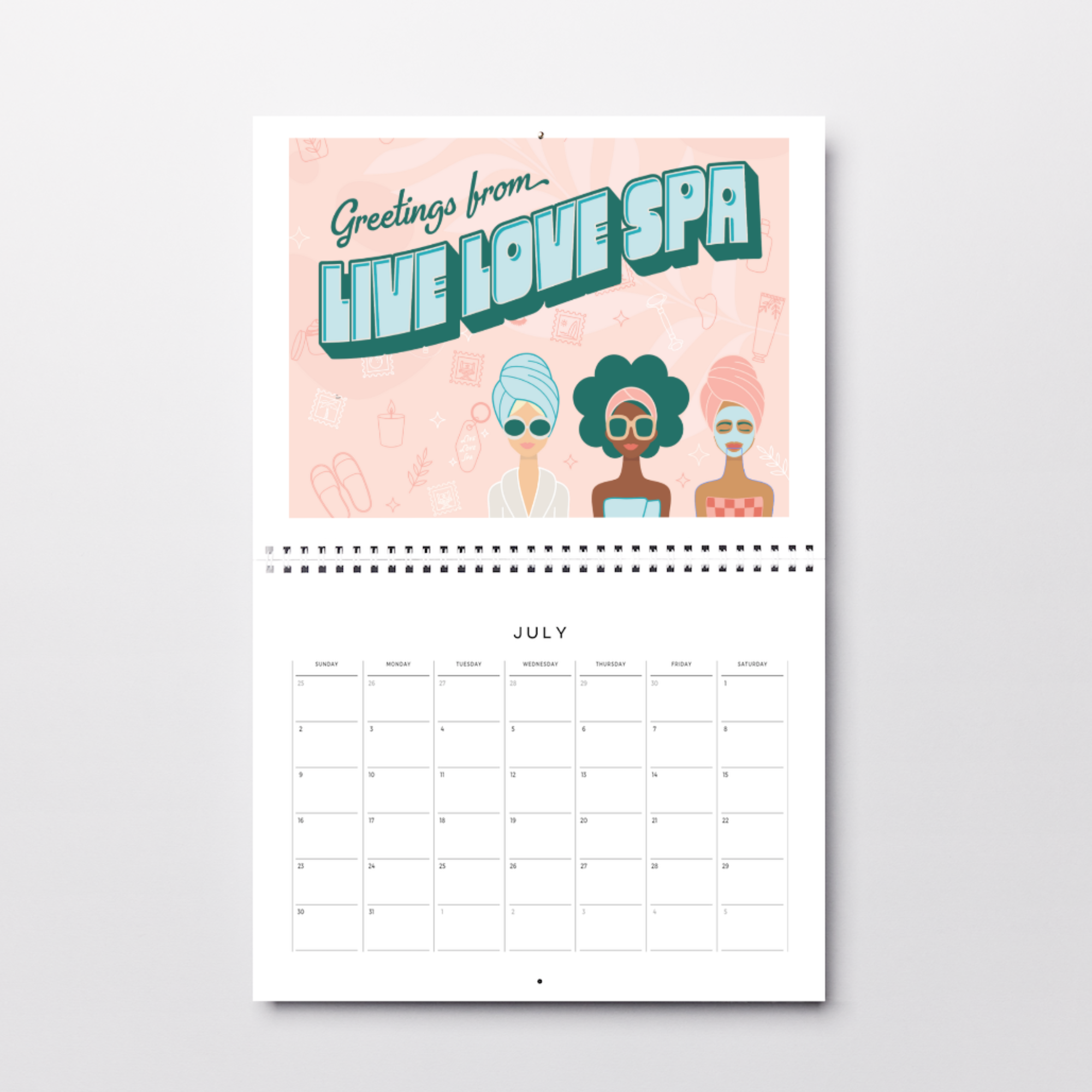 This product has no reviews yet.