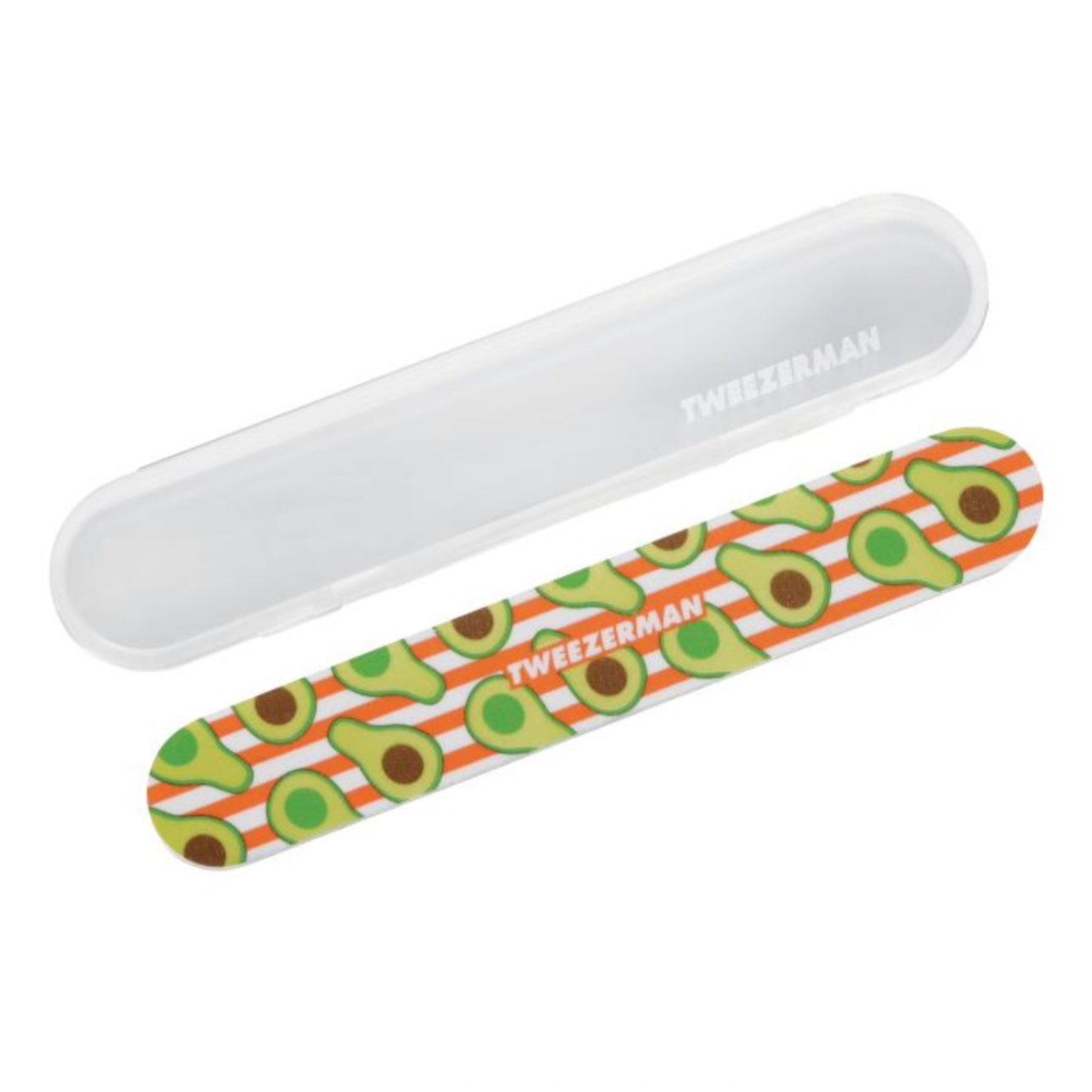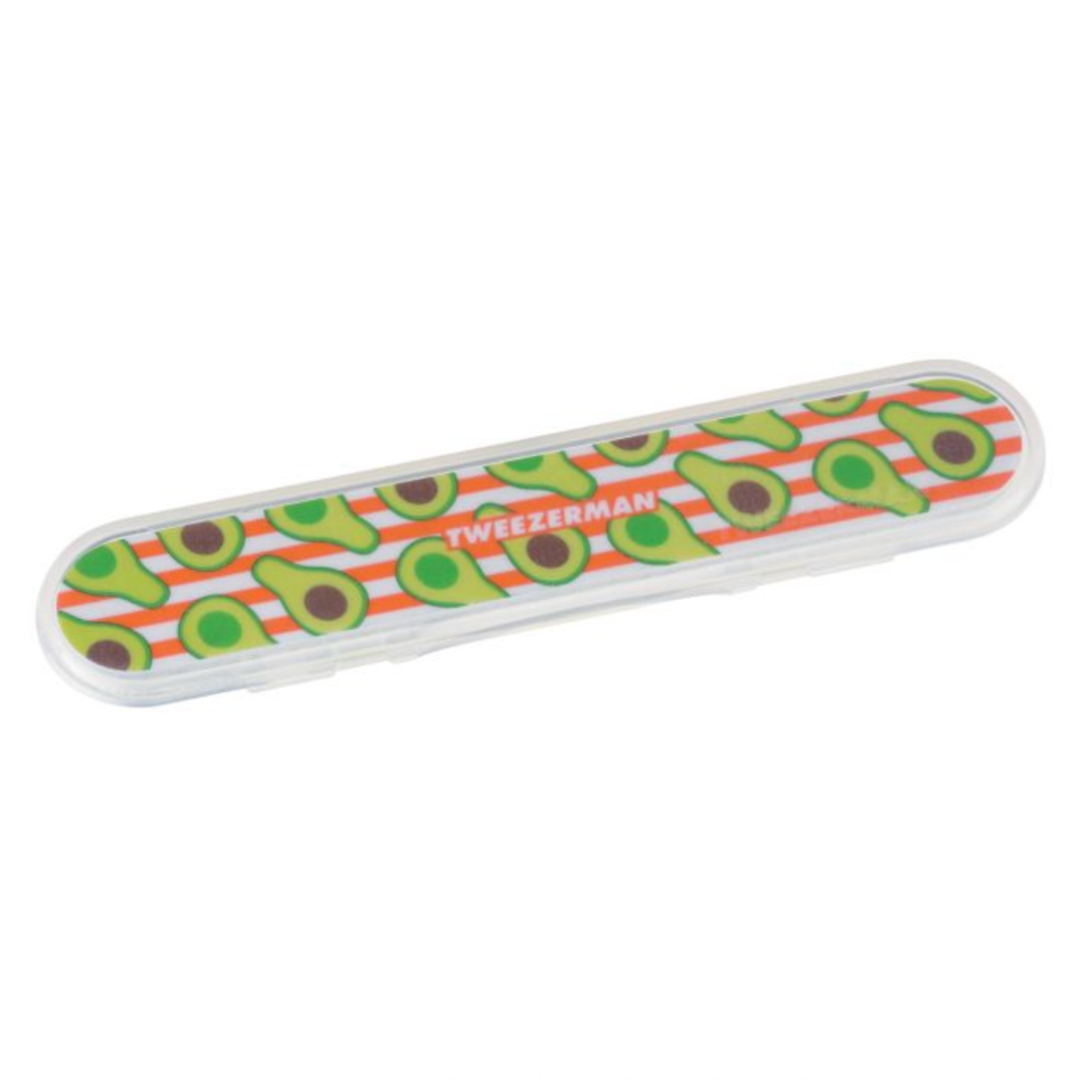 Avocado Filemate | Tweezerman
---
High quality, professional nail file, infused with avocado oil, for expert nail shaping and filing.
Dual-sided professional nail file with 100/180 medium grit surfaces for filing natural and acrylic nails
Infused with avocado oil 
Comes with a convenient carry case to keep files clean and protected
How To: 
Always file nails in one direction instead of back and forth to help ensure nails won't split. 
Use the 100-grit surface for sanding and filing acrylic nails.
Use the 180-grit side for filing natural nails.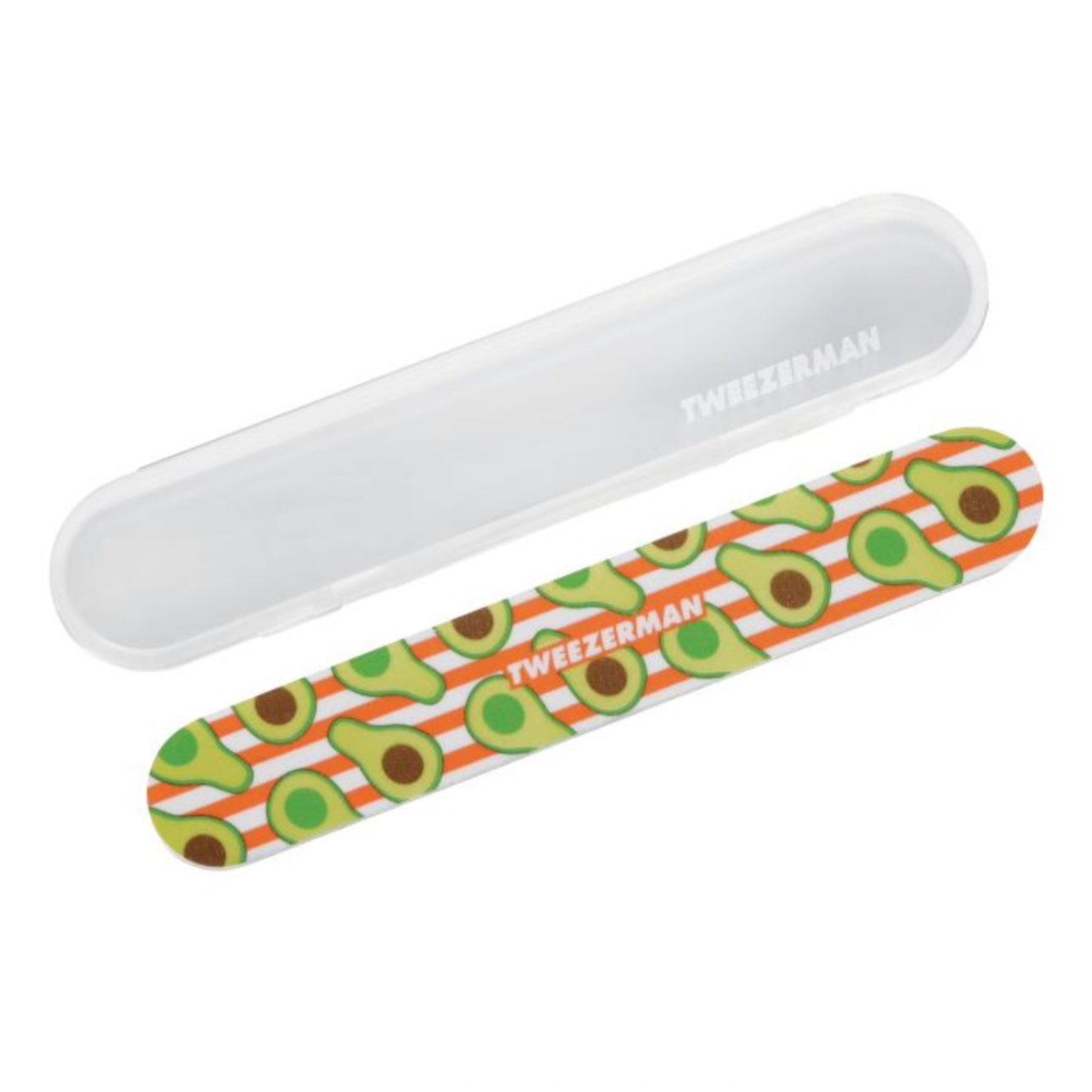 This product has no reviews yet.