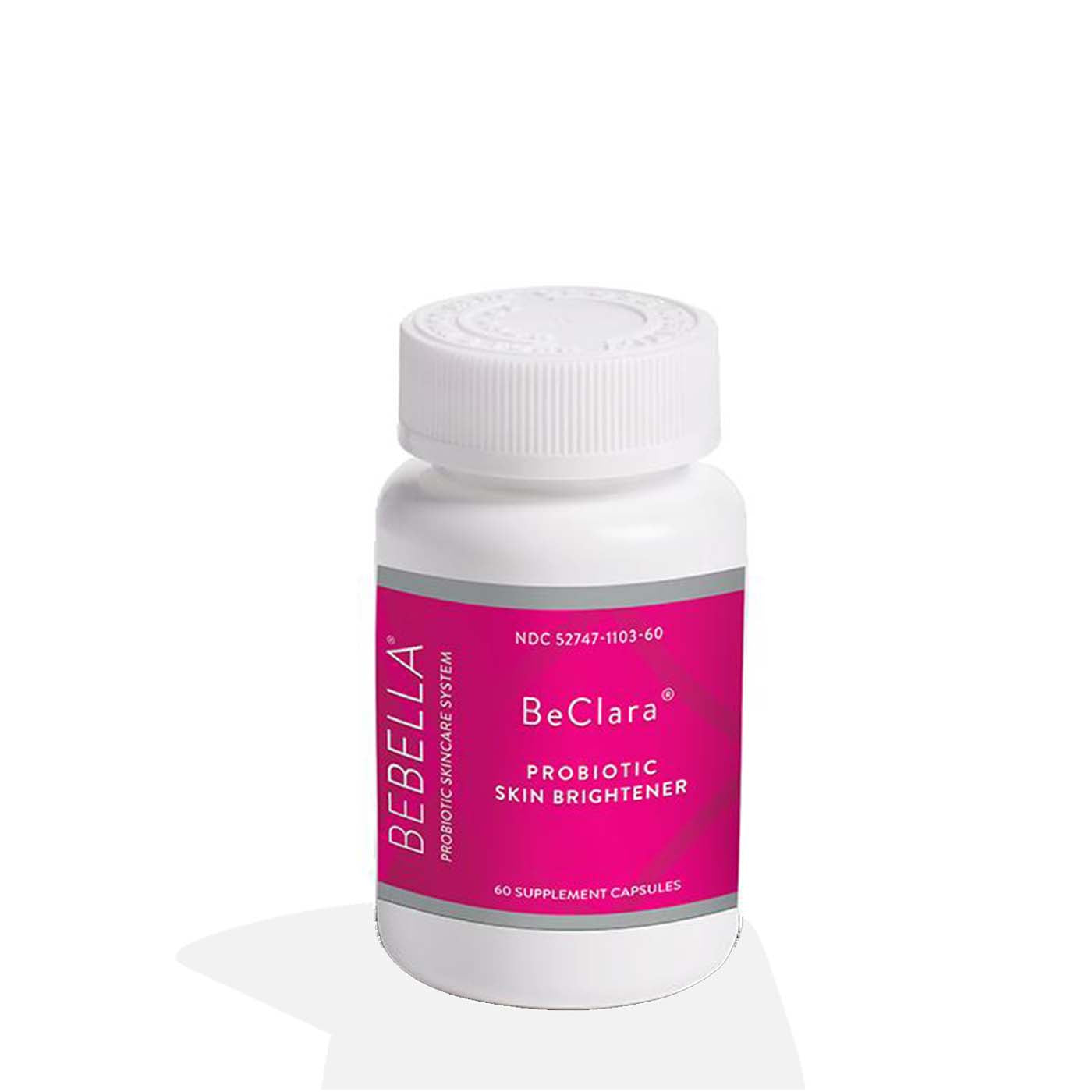 BeClara | BeBella
---
BeClara | BeBella - 60 Capsules
BeClara from BeBella is a probiotic oral supplement, perfect for your complexion. It lightens hyperpigmentation associated with blemishes, dark spots, and scars. Improves skin's texture, hydration and elasticity. Probiotic - promotes better digestion. Alleviates symptoms and inflammation associated with acne, rosacea, eczema and psoriasis. Supports stabilization of the immune system suppressing inflammatory conditions.
Perfect For: women who like to even out and brighten their skin tone- calms redness and irritation in the skin
Pro Tip: master anti-oxidant glutathione helps fight free radicals that break down the integrity of one's skin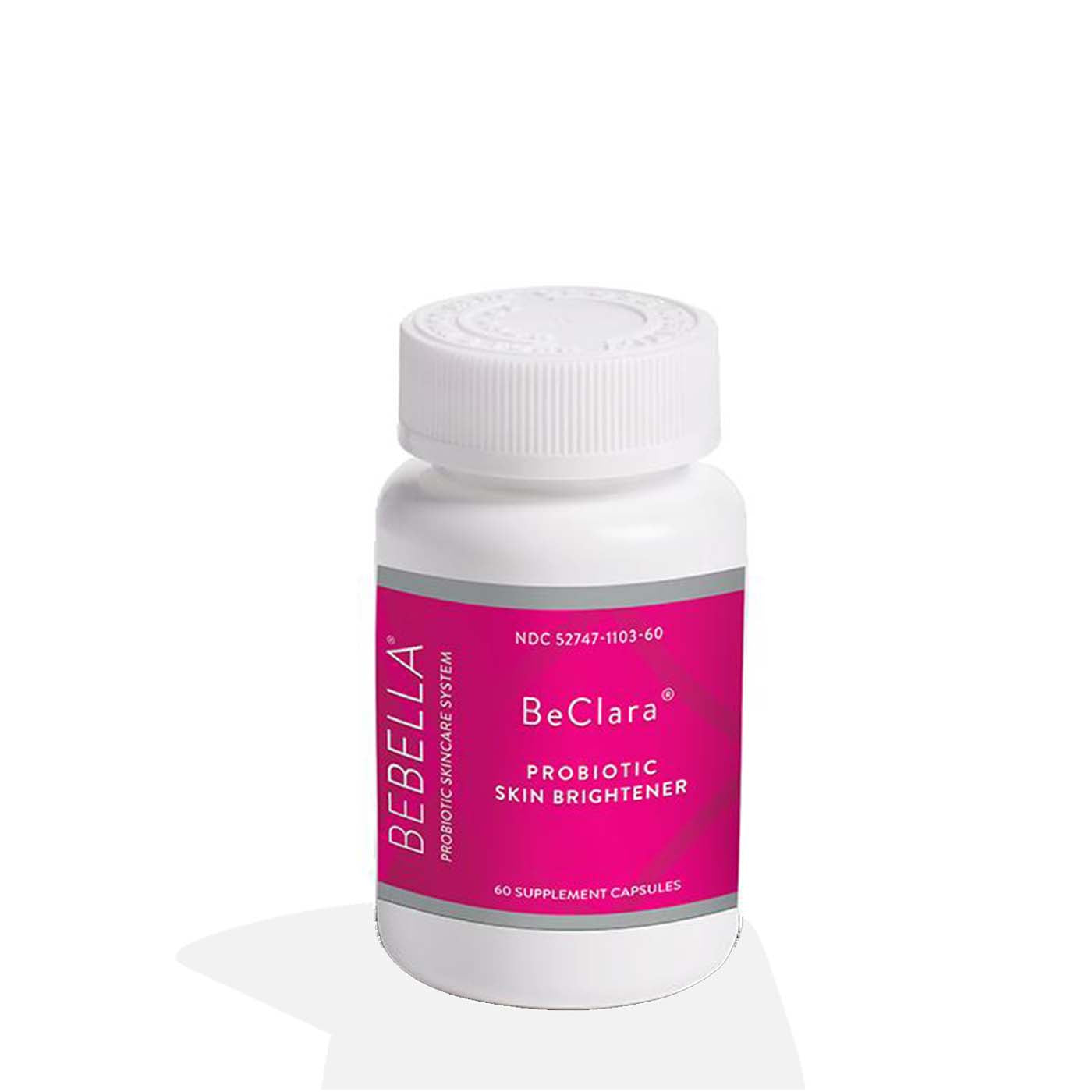 This product has no reviews yet.