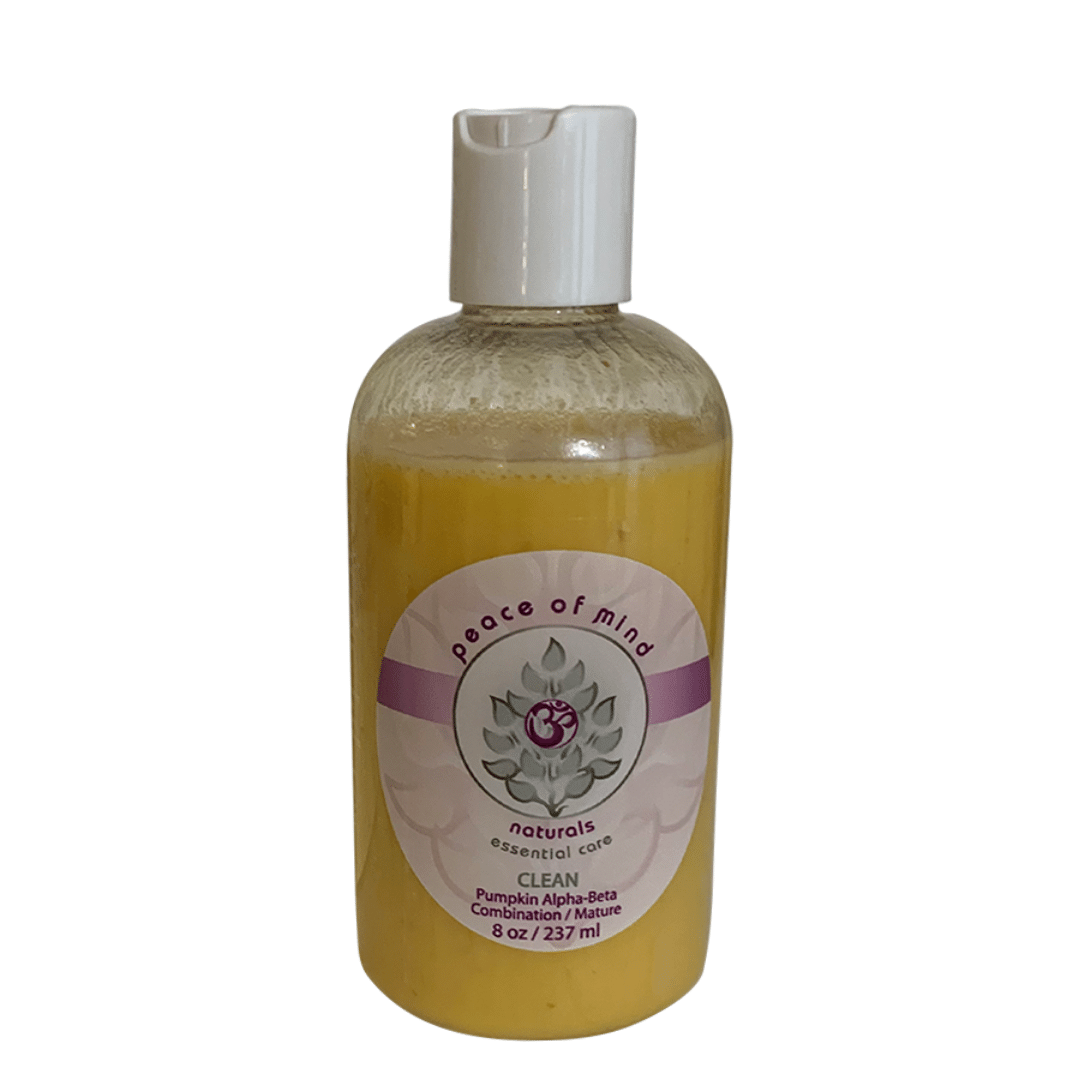 Clean Pumpkin Alpha-Beta | Peace of Mind Skincare
---
Clean Pumpkin Alpha-Beta | Peace of Mind Skincare - 8 oz/237 mL
Peace of Mind Skin Care's Pumpkin Alpha-Beta Cleanser is perfect for all skin types except sensitive skin. Made with organic pumpkin which is loaded with enzymes and natural vitamin A, and glycolic, salicylic and glycolic acids, this cleanser is perfect for cleansing and exfoliating dead skin cells leaving a beautiful clean glow.
Clean Pumpkin Alpha-Beta aligns with the heart chakra which is key to healing, balance and tranquility. It's also our path to self love.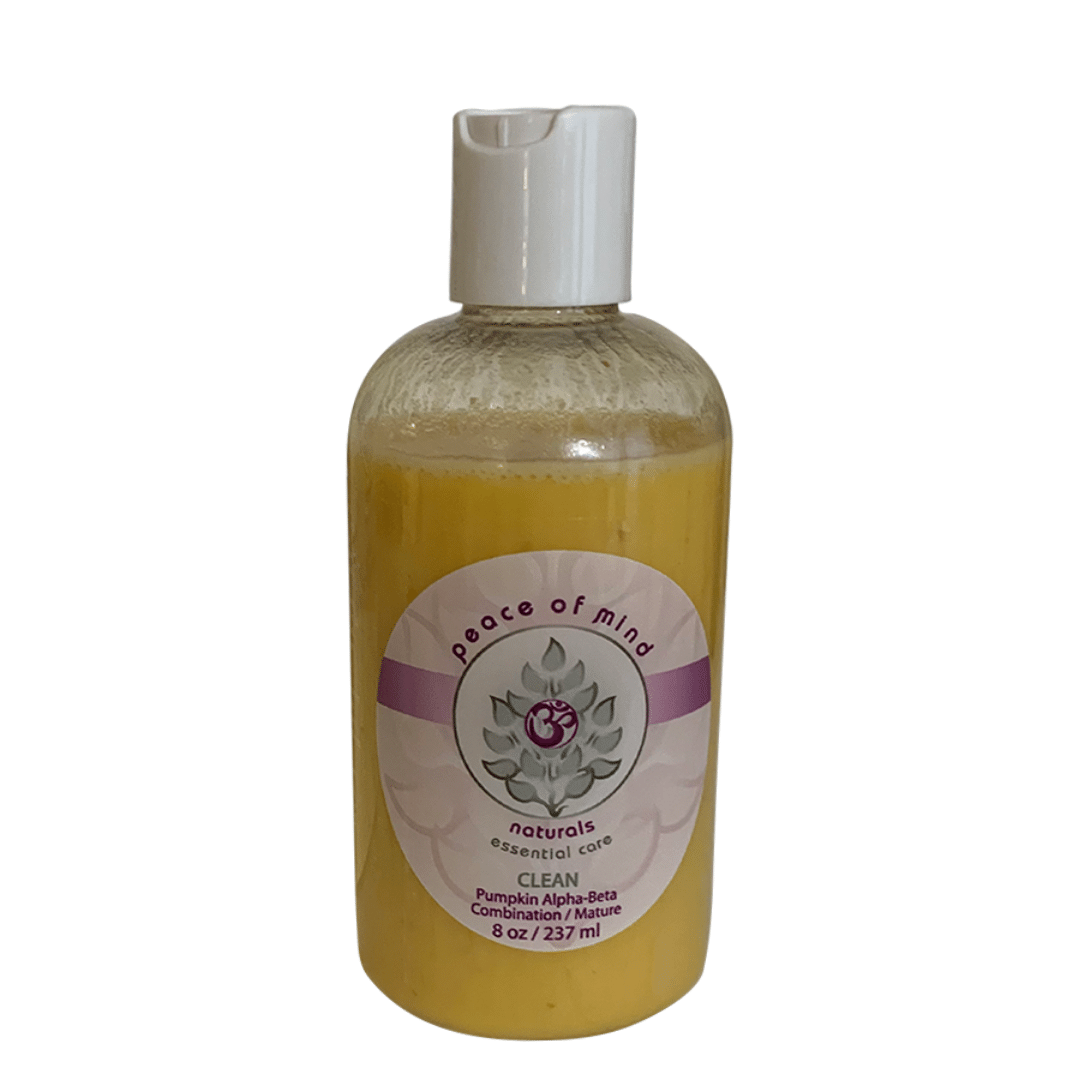 This product has no reviews yet.