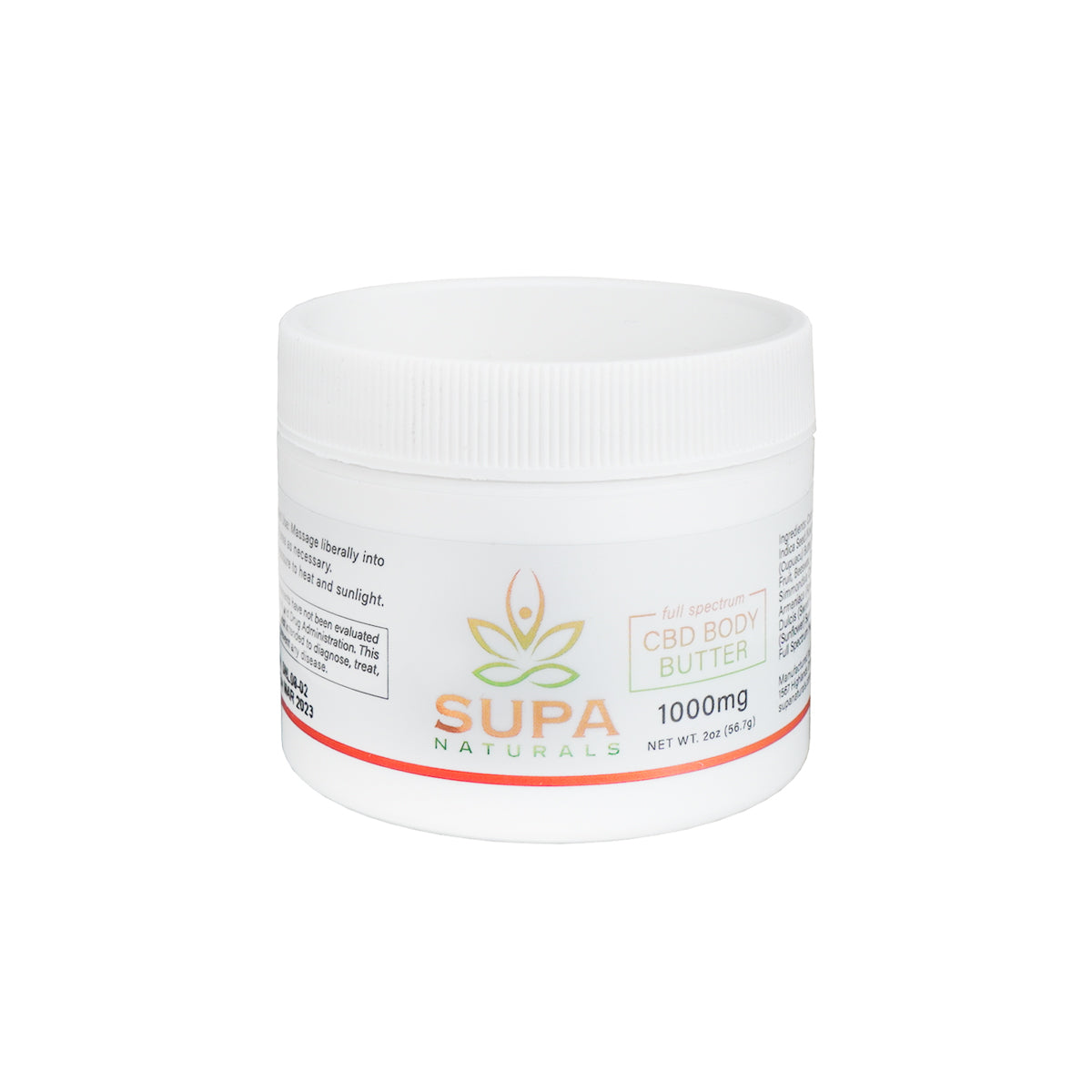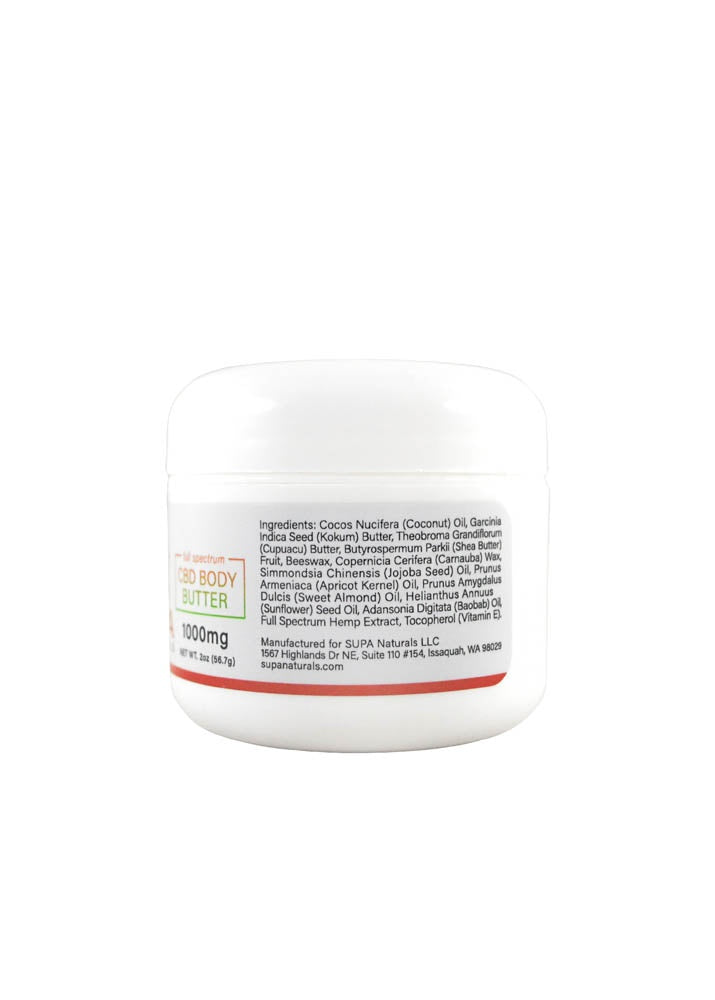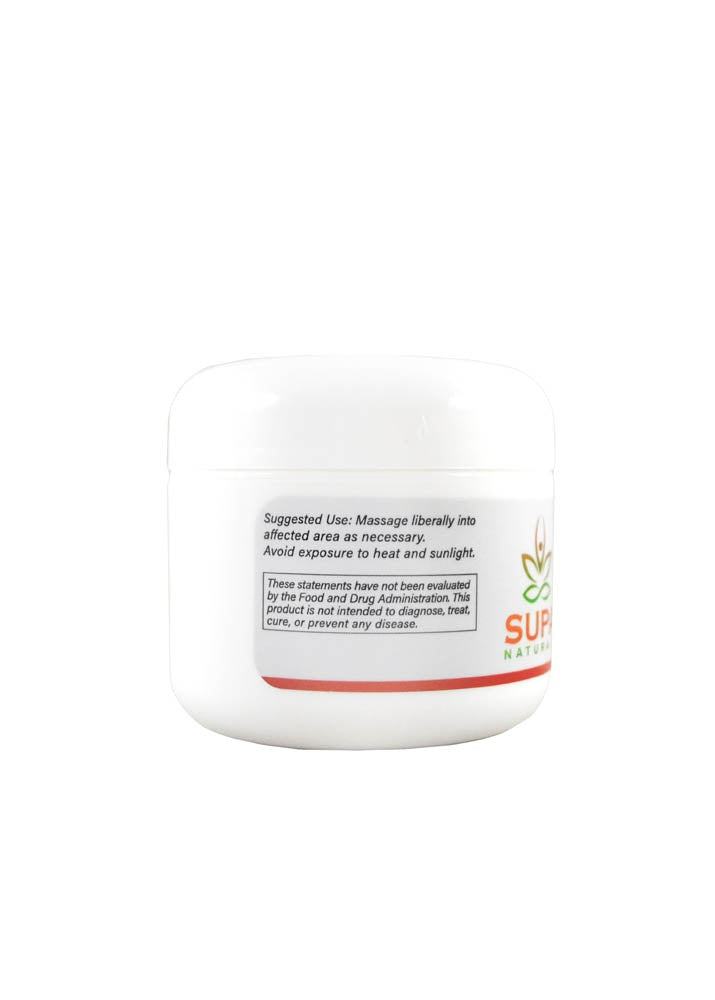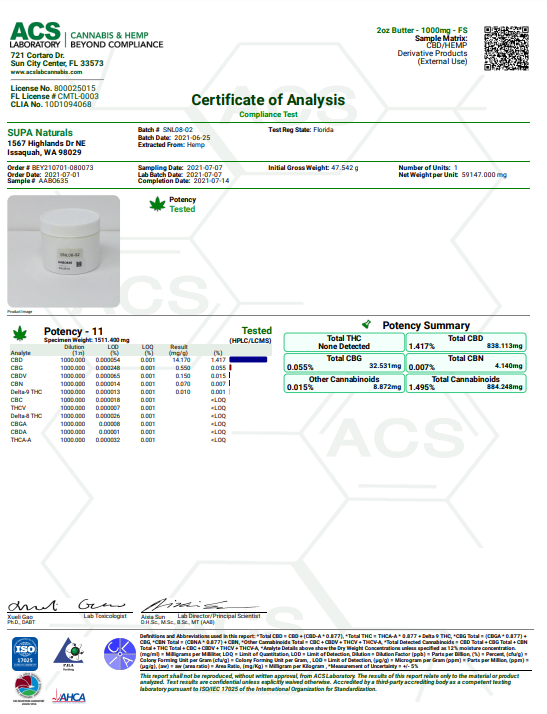 Full Spectrum CBD Body Butter (1000mg) | SUPA Naturals
---
SUPA Naturals Full Spectrum CBD Body Butter (1000mg) - 2 oz
SUPA Naturals Full Spectrum CBD Body Butter (1000mg) is a moisturizing and healing revelation that contains superior grade, organic CBD and a cocktail of conditioning, elasticizing, and protective high quality ingredients.

This vegan, unscented formula can help treat skin irritations from waxing, laser treatments, sunburns, eczema and provides the skin with ultimate hydration and nourishment.

Pro Tip: Great for clients who are sensitive to fragrance and can be used in place of oil in a massage or nail service.

MSRP: $69.99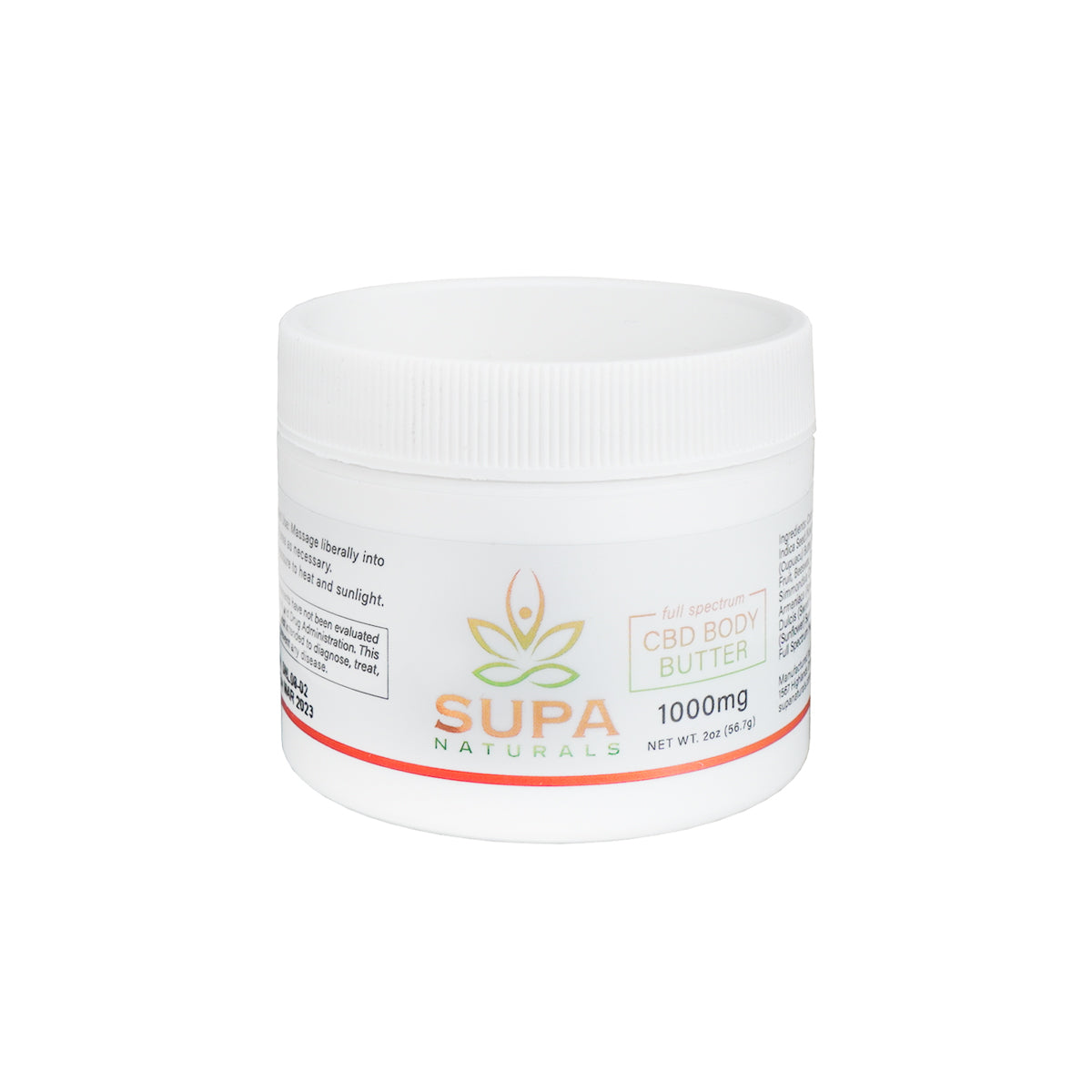 This product has no reviews yet.