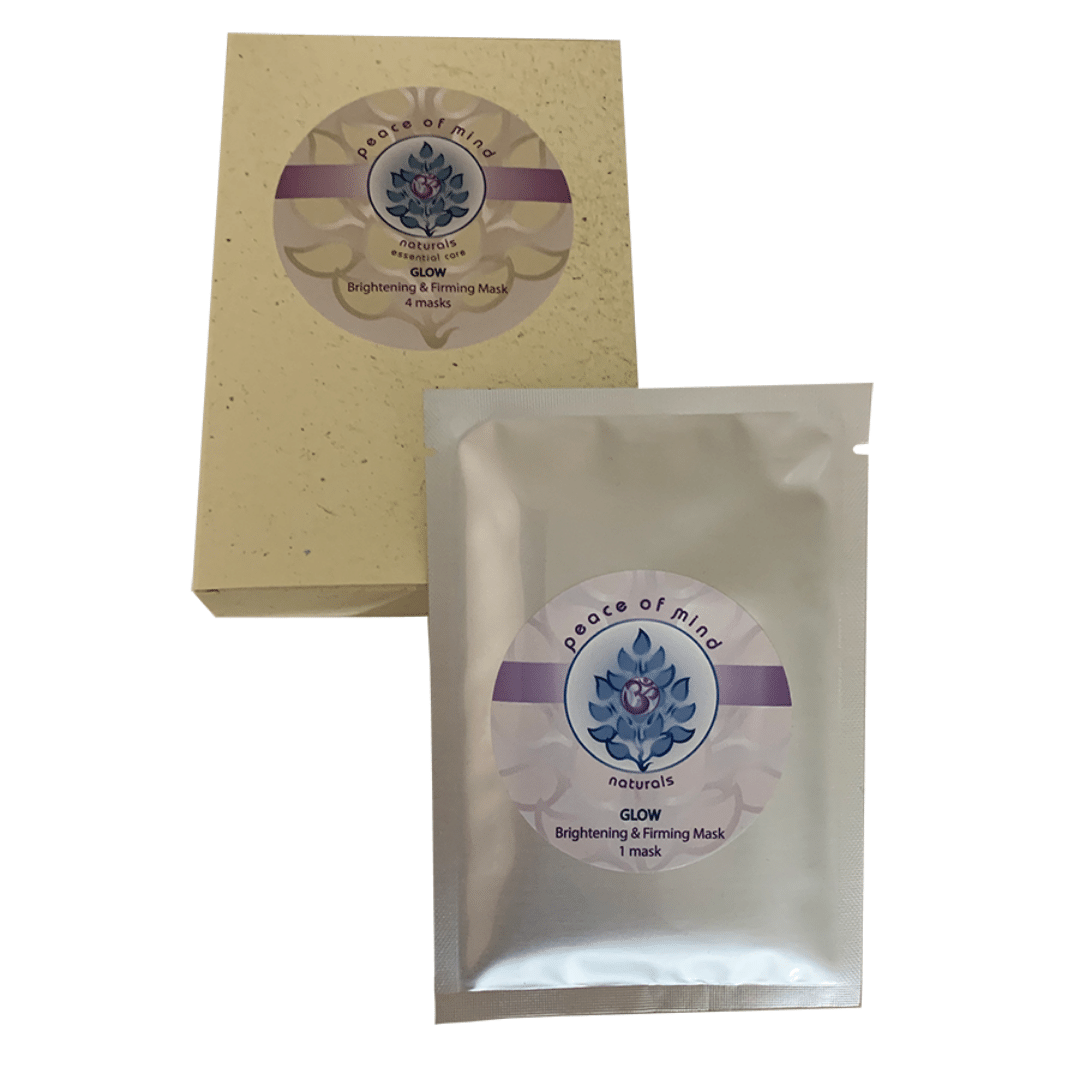 Glow Mask | Peace of Mind Skincare
---
Glow Mask | Peace of Mind Skincare
Peace of Mind Skin Care's Glow Mask comes in a box of four peptide and amino acid filled sheet masks. This mask is perfect for plumping and stimulating collagen and elastin and amazing for dry and sensitive skin. Can even be used on acne and rosacea. It's cool on it's own and it you want to push the peptides deeper into the skin we recommend laying down with a hot barber shop towel over the mask.
The Glow Mask aligns with the throat chakra to aid in communication and being your authentic self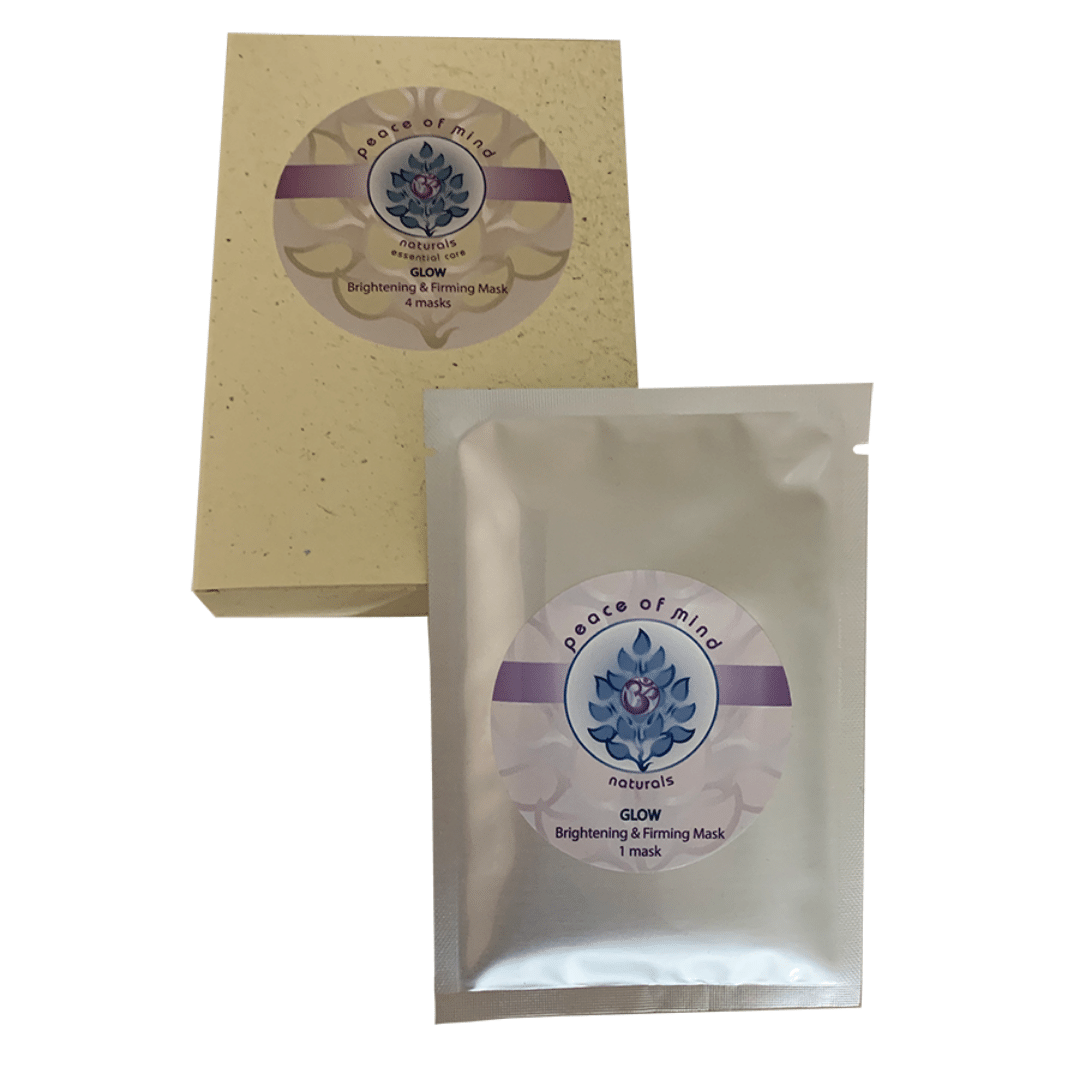 This product has no reviews yet.