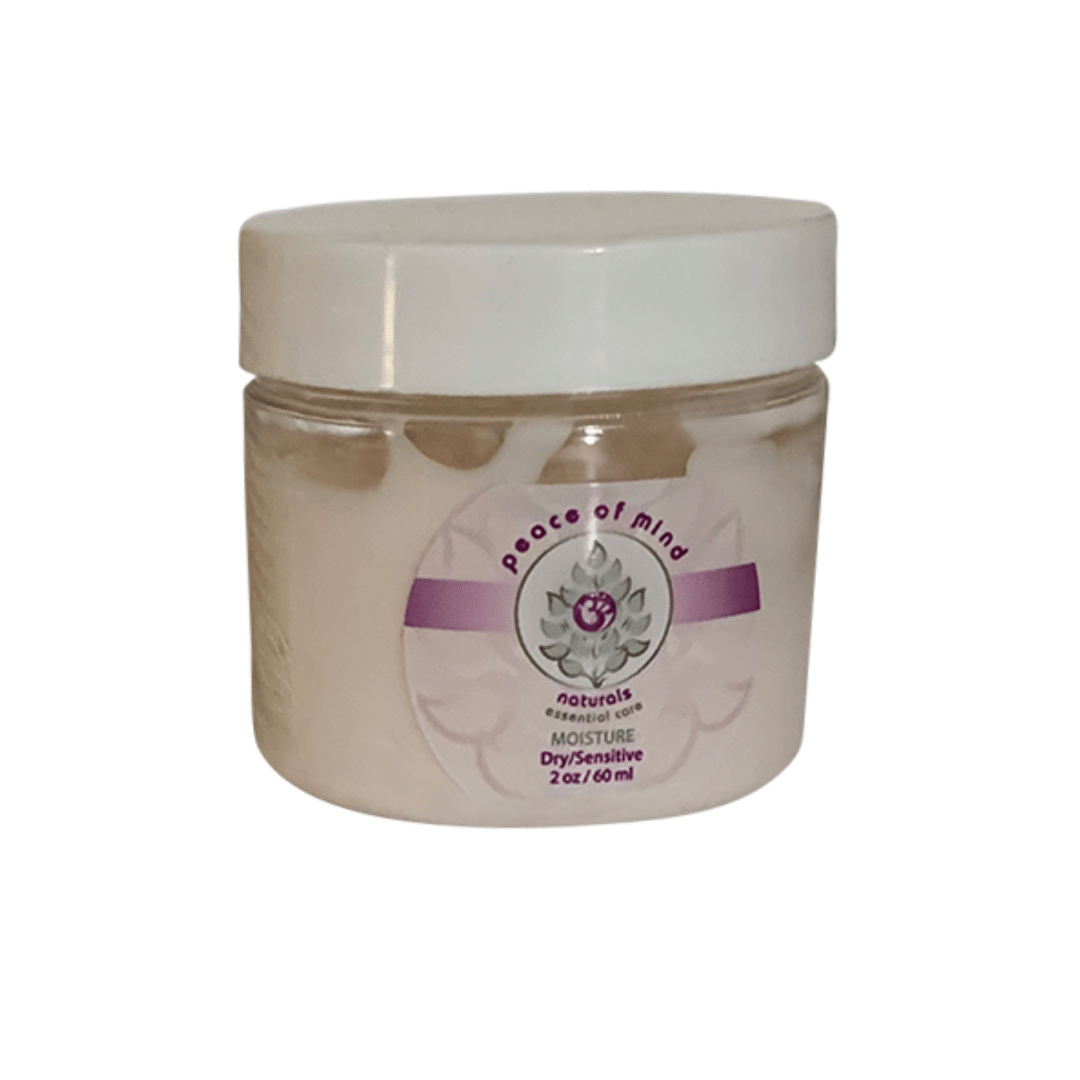 Moisture Dry/Sensitive Skin | Peace of Mind Skincare
---
Moisture Dry/Sensitive Skin | Peace of Mind Skincare - 2 oz/60 mL
Peace of Mind Skin Care's Moisture for Dry/Sensitive Skin contains grape seed oil and chamomile making this perfect for rosacea and acne as it's so anti-inflammatory. It's also non-comedogenic. Keep in the refrigerator during summer months to get even more anti-inflammatory benefits. Can also be used on the body to reduce inflammation from sunburns. Combine with Dewy Mist for best results.
Moisture Dry/Sensitive Skin aligns with the heart chakra which is key to healing, balance and tranquility. It's also our path to self love.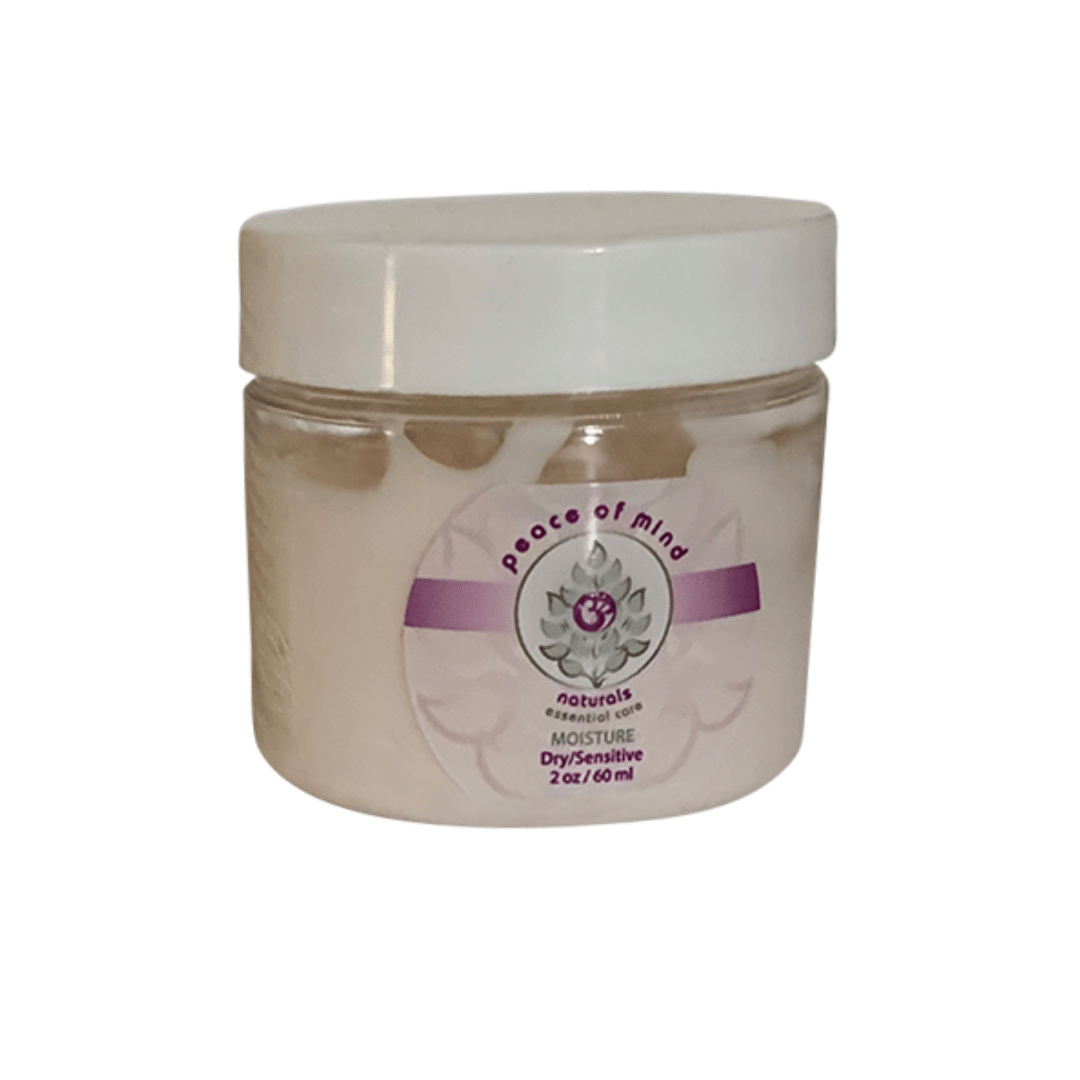 This product has no reviews yet.