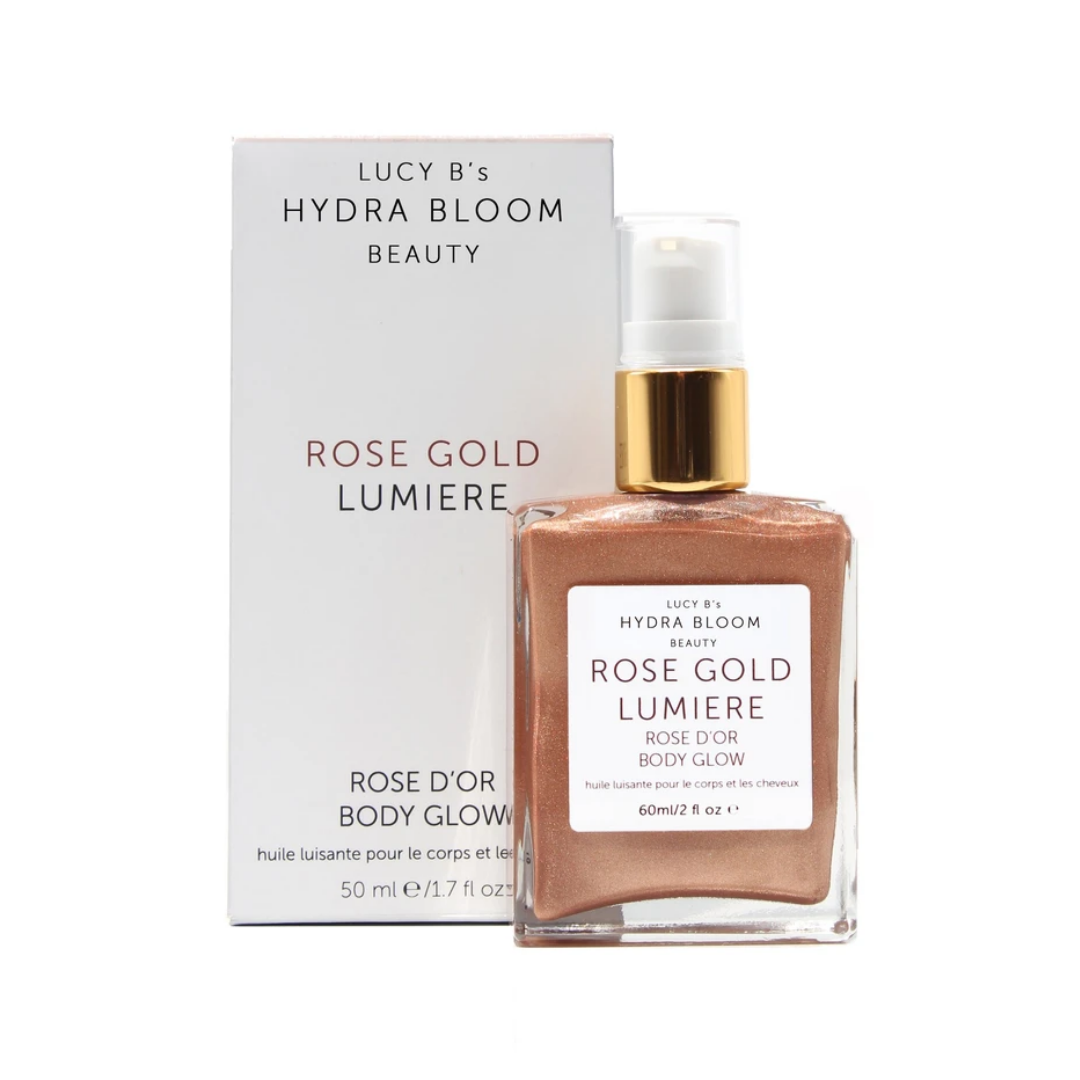 Rose Gold Body Glow | Lucy B
---
Rose Gold Body Glow | Lucy B - 60 mL/2 fl oz
Sparkle like a diamond with Lucy B's Rose Gold Frangipani Shimmer Oil. Rose Gold is our medium-toned shimmer color which suits all skin tones. Our rose-tinted shimmer oil delivers luminous glowing skin. It works well on all skin types and finishes off like a dry oil. As seen on celebrities, Oprah and In Style magazine.
It also hydrates dry skin and smells amazing for the holidays! It can help create sexy waves in thick or wavy hair and can be used on the body, face and hair. Scented with our Frangipani (Plumeria) coconut and infused with uplifting vibrational flower essences. No Returns, final sale. Key Ingredients: Argan oil, coconut oil, mica minerals, flower essences. Cruelty free, not tested on animals. net wt: 2 fl oz/ 60 ml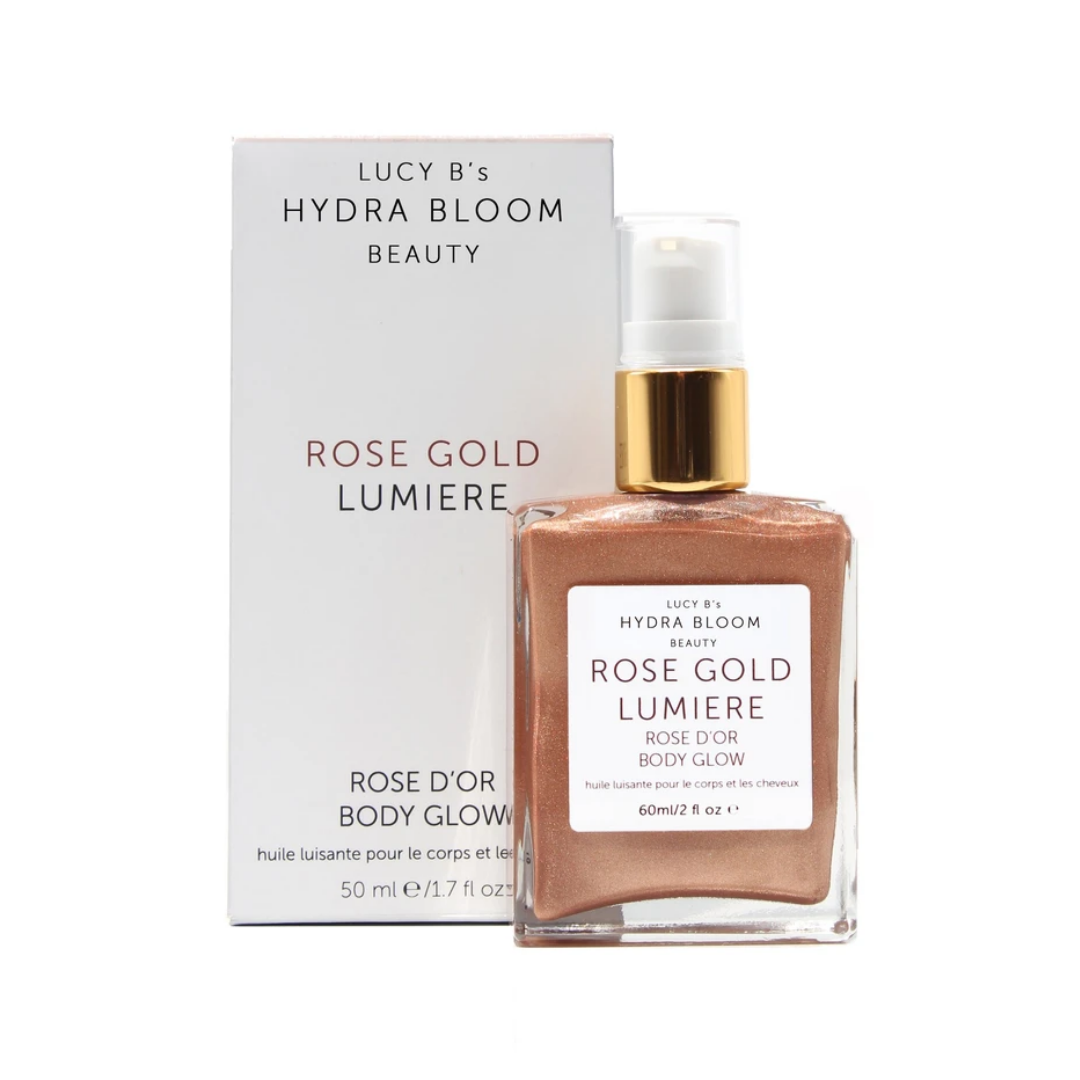 This product has no reviews yet.