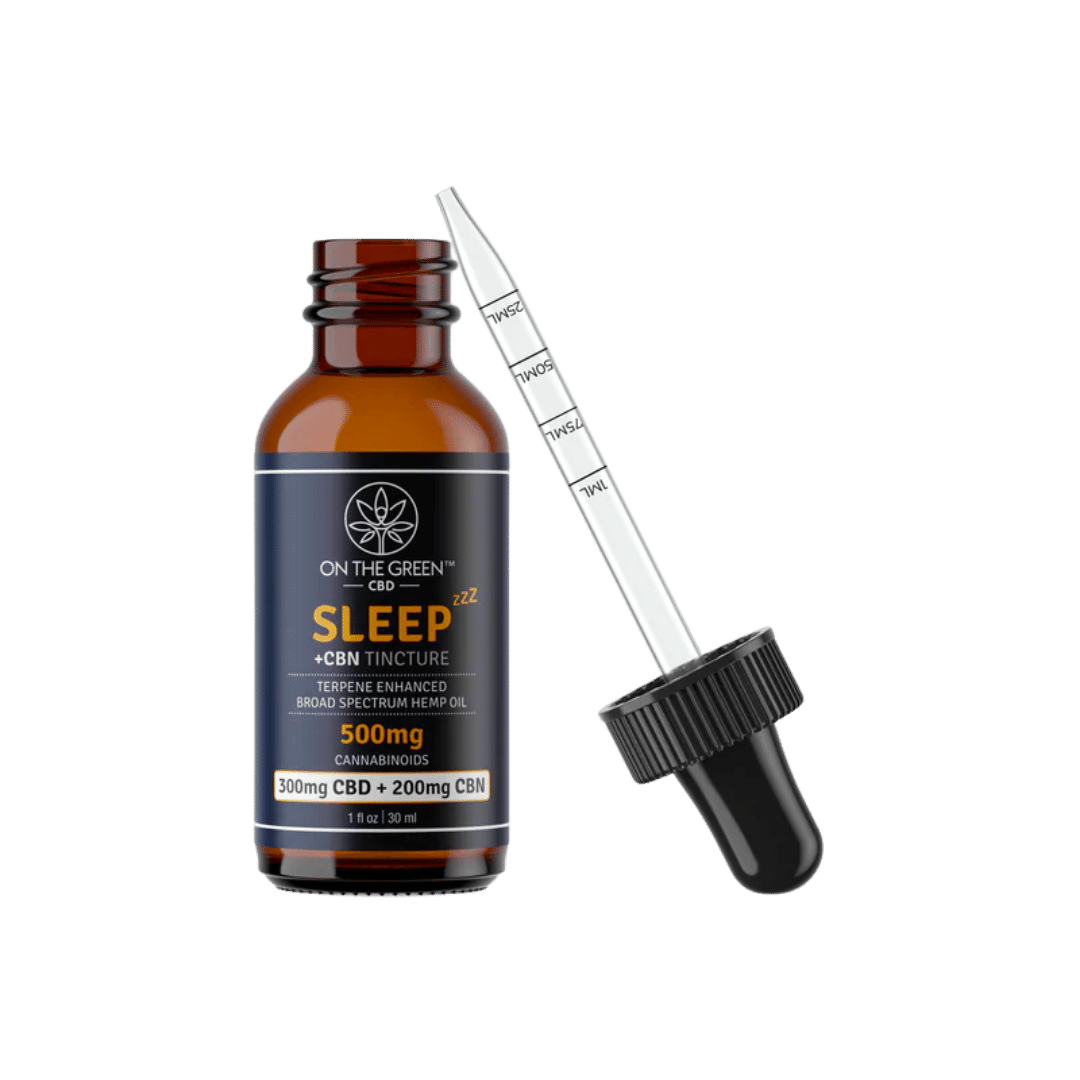 SLEEP - Broad Spectrum + CBN Tincture 500 mg | On The Green
---
SLEEP - Broad Spectrum + CBN Tincture 500 mg | On The Green
CBN & Terpene Enhanced Broad Spectrum Tincture formulated to help with SLEEP. Adding CBN (Cannabinoid) to their sleep formulation is an extra measure to promote deeper, more restful sleep. The formula is enhanced with indica strain derived terpenes such as linalool, myrcene and a-Pinene.

Perfect for: use 30 minutes before bedtime for a more restful nights sleep.

Pro Tips: Shake well, place one dropperful under the tongue for 60 seconds before swallowing.
MSRP: $60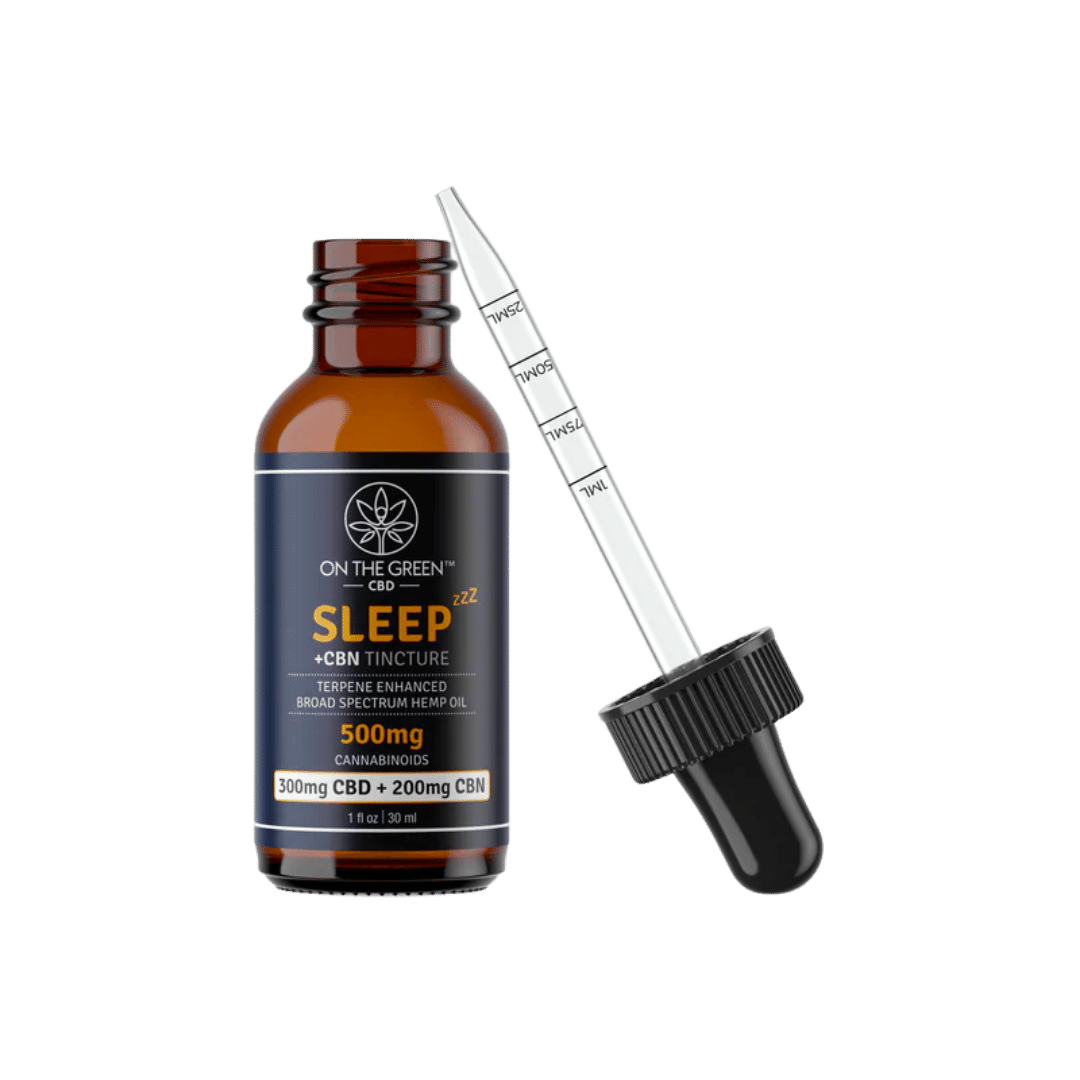 This product has no reviews yet.