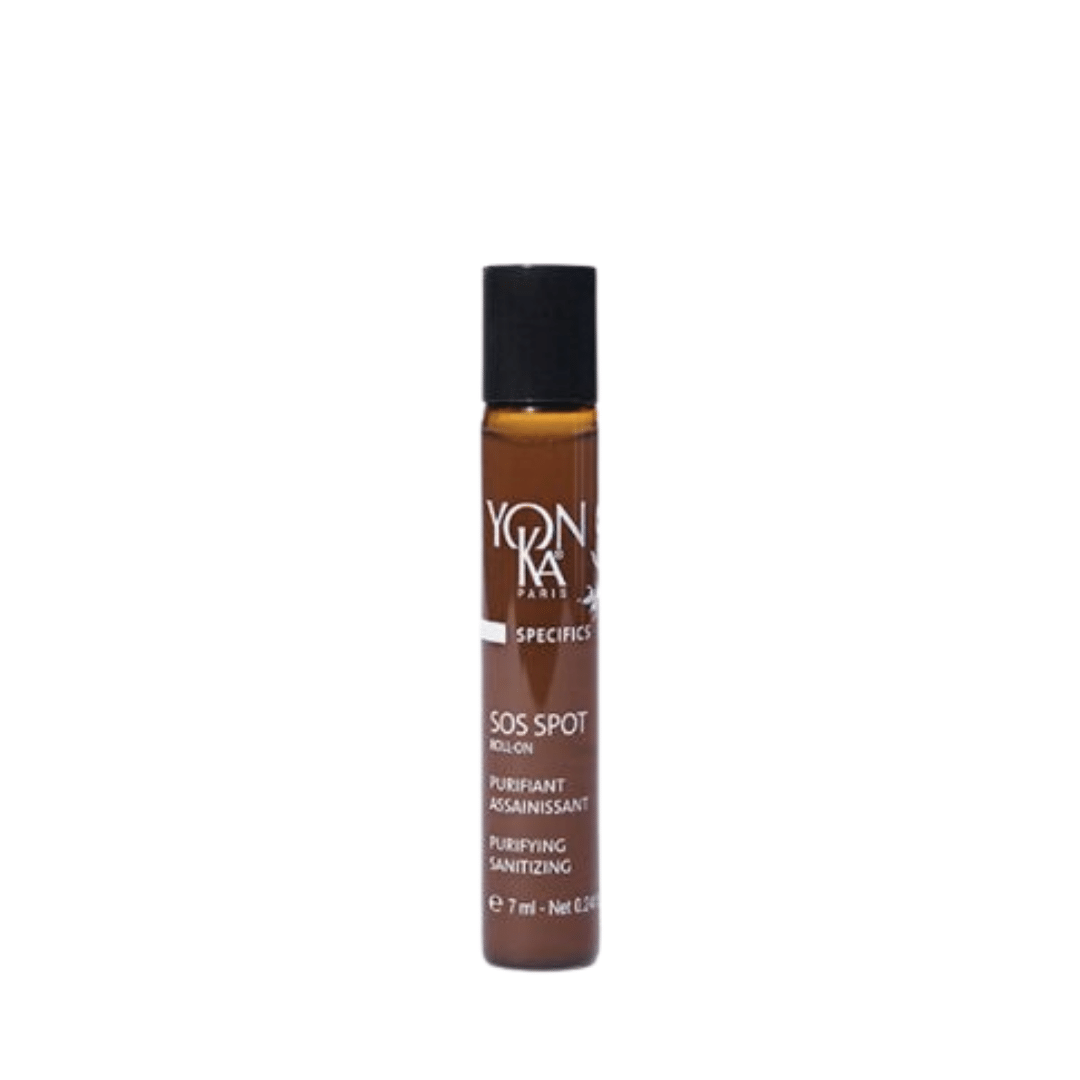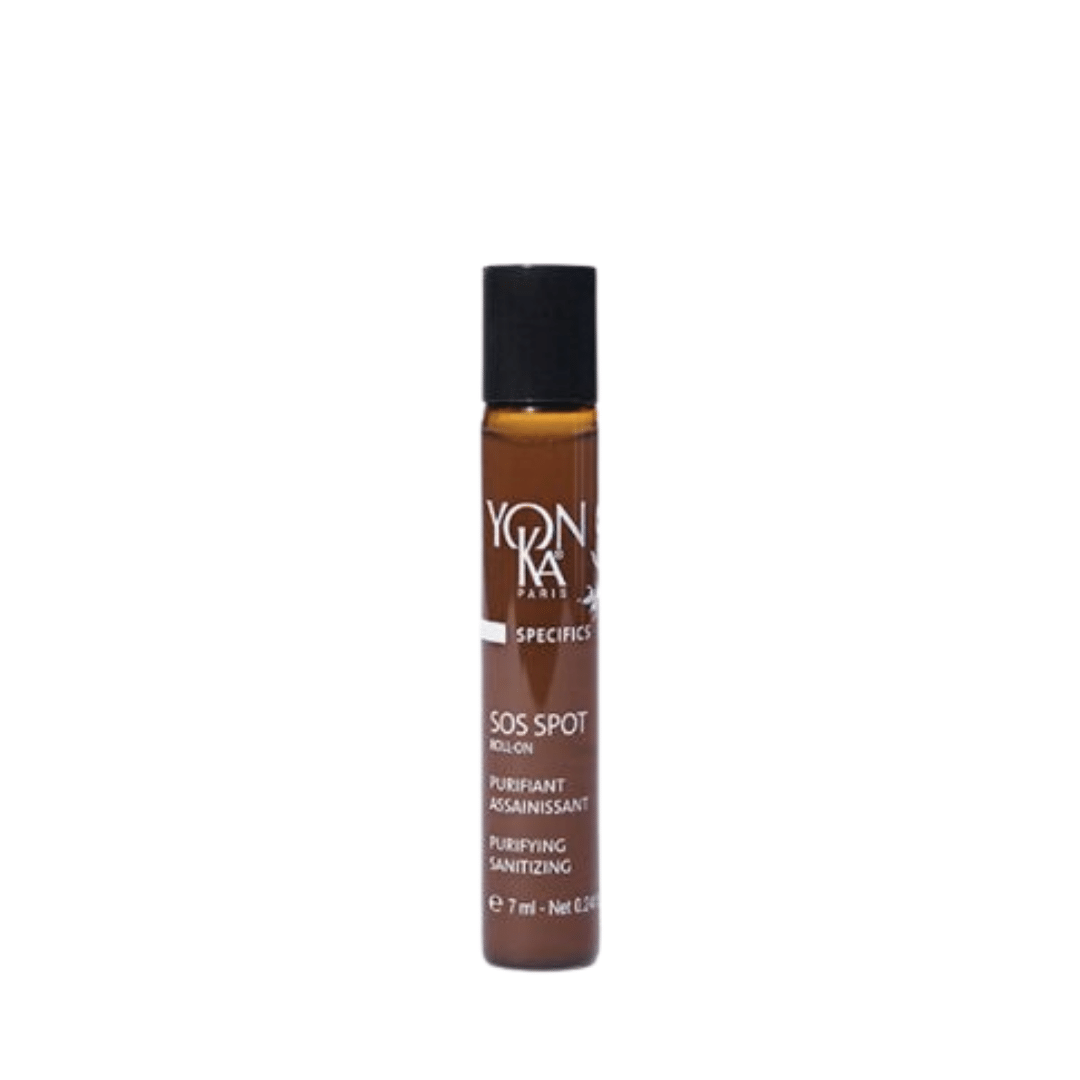 SOS Spot Roll-on Blemish Treatment | Yon-Ka Paris
---
SOS Spot Roll-on Blemish Treatment | Yon-Ka - 7 mL/0.24 fl oz
Say goodbye to blemishes with a precise, effective roll-on treatment.
SOS SPOT Roll-On offers rapid relief to soothe, purify and heal pimples, blemishes and breakouts. Developed with 95% natural ingredients, our alcohol-free formula delivers a natural, balanced approach to treat blemishes - fast. A powerful combination of ichtyol minerals, rich in sulfur, purify bacteria and postbiotic lactic acid help to balance the skin's natural microbiome. Calendula & bisabolol soothe the skin while our proprietary Yon-Ka Quintessence essential oils blended with lime help detoxify and further promote healing. The portable roll-on is ideal for precise and regular applications throughout the day, whether at home or on-the-go!
Multi-action blemish treatment detoxifies, purifies, soothes, and heals pimples and breakouts.
Natural alcohol-free, gluten-free & vegan formula is composed of 95% ingredients of natural origin to heal without overdrying acne-prone skin.
Clinically proven 24 hour effectiveness for noticeable healing and reduction in the size of the blemish.
Sulfur-rich ichtyol minerals and postbiotic lactic acid combined with a soothing complex of calendula & bisabolol to effectively clear breakouts.
Infused with lime essential oil and our proprietary Yon-Ka Quintessence blend of five essential oils for multiple healing benefits.
Convenient, medical-grade stainless steel roller ball applicator allows for hygienic, targeted product application without spreading infection.
Efficacy Tested by Yon-Ka*:
Disappearance of blemishes within 24 hours**.  9 out of 10 agreed the product works more quickly on blemishes than other similar treatments used in the past. Disappearance of blemishes/pimples improved for 95.5% of subjects.
*Usage test with 21 volunteers, ages 20 to 43, with application 2 to 3 times per day over 4 weeks.
**Disappearance of minor blemishes without leaving a visible mark.
MSRP: $38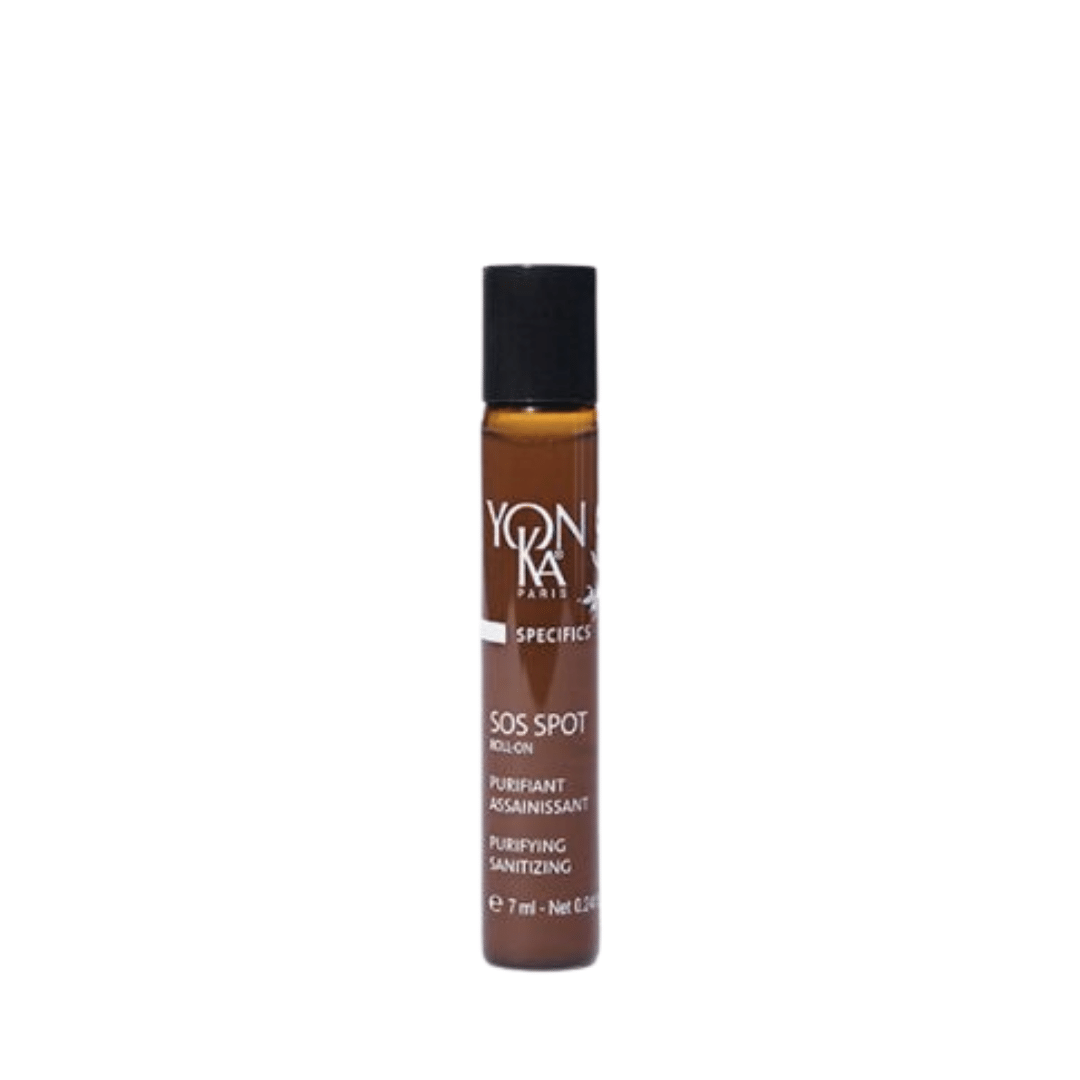 This product has no reviews yet.