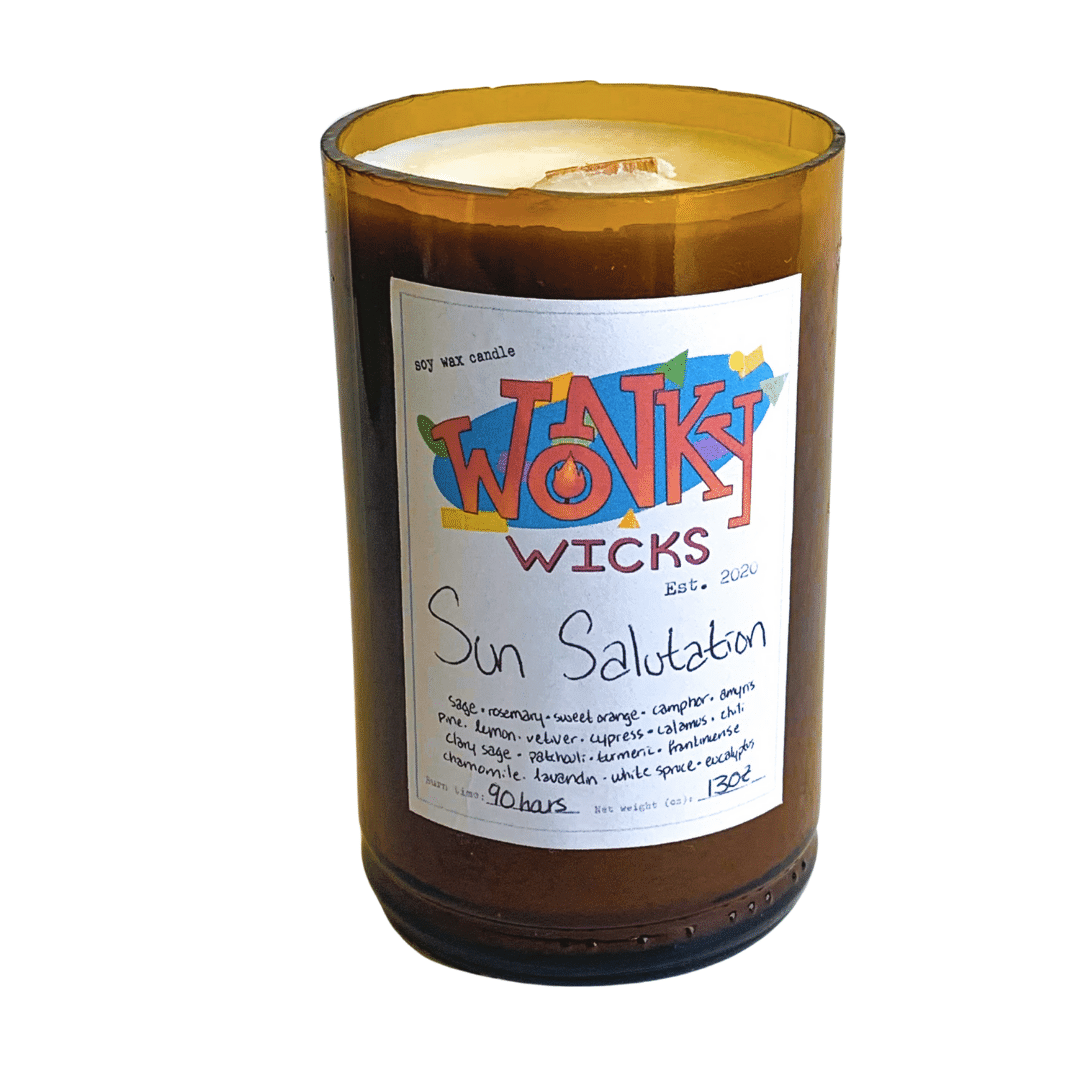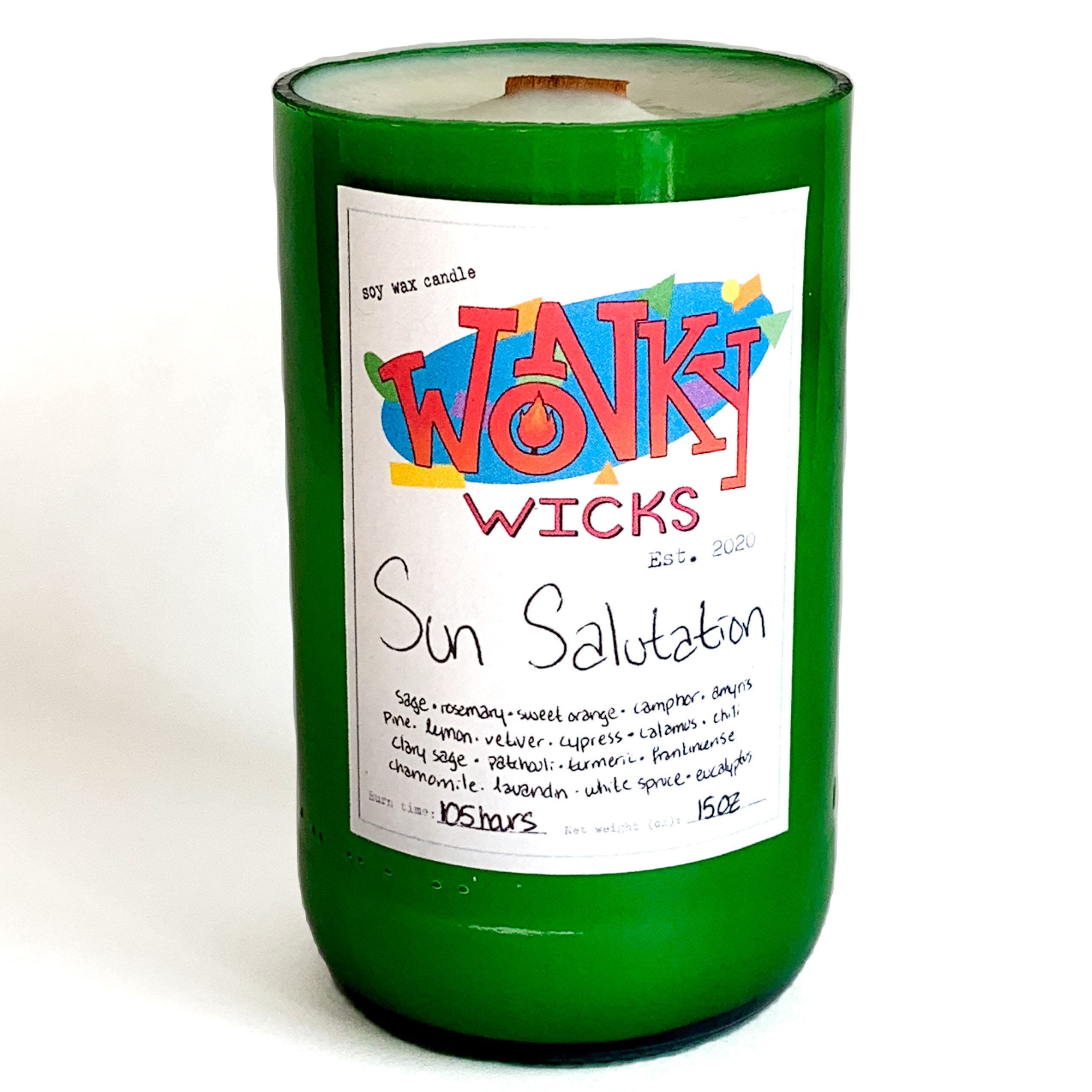 Sun Salutation Soy Wax Candle | Wonky Wicks
---
Sun Salutation Soy Wax Candle | Wonky Wicks - 13 oz/15 oz
Breathe in deep this purifying aroma as you salute the morning sun. It blends herbal notes of sage and rosemary with fresh citruses and hints of frankincense for a burn that's energizing, yet grounding. In a nutshell: this is the candle version of a smudge stick.

Perfect for: the yoga studio, during meditation, or anything that promotes clarity of mind. Rosemary and sage are plants both prized for their purifying properties, as well as promoting mental clarity.

Wonky Wicks are made from repurposed glass bottles, so the shape and color of vessel may vary. All candles are scented only with essential oils for a natural aroma that retains all the aromatherapeutic benefits of our plant-based ingredients. 
13 oz - 90 hr
15 oz - 105 hr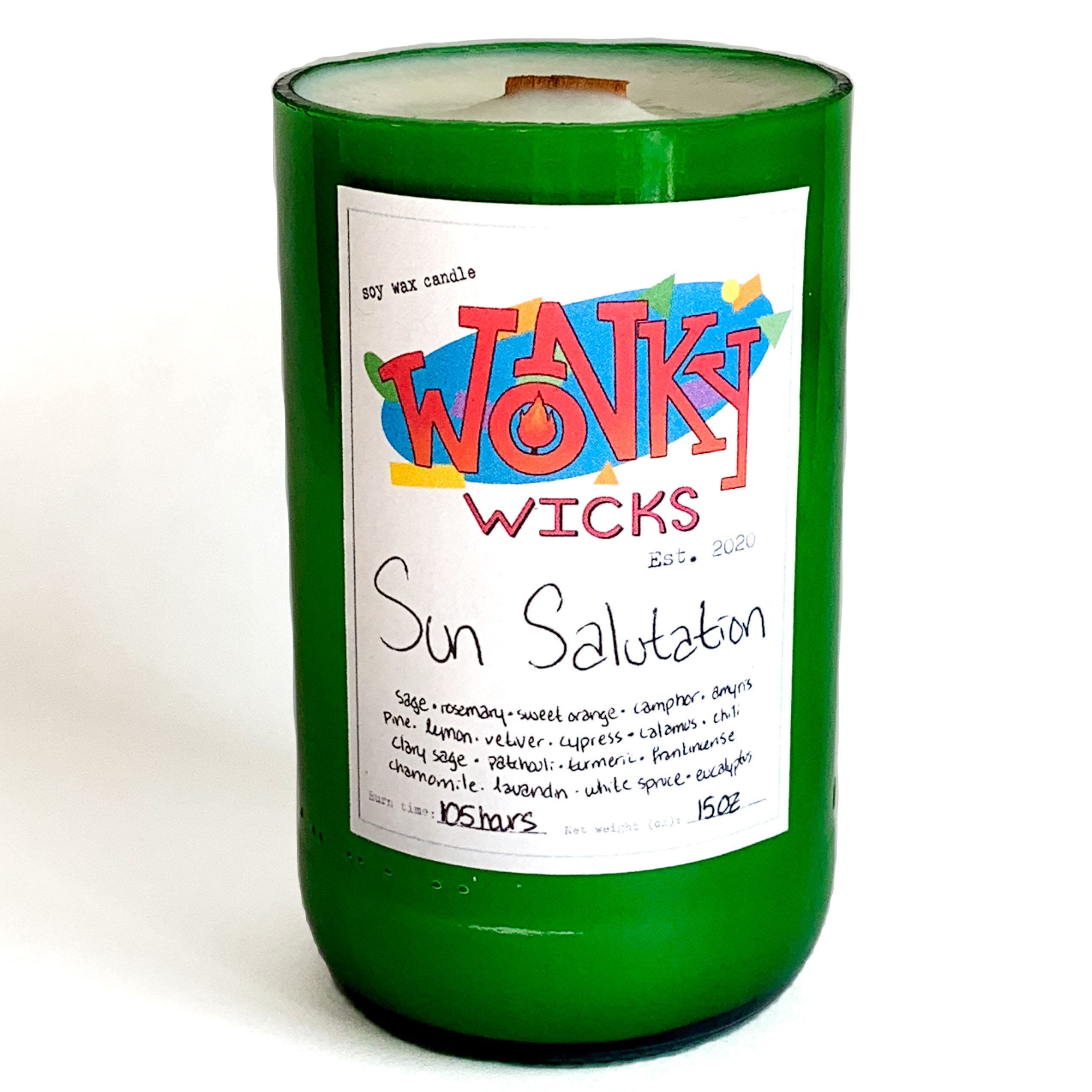 This product has no reviews yet.