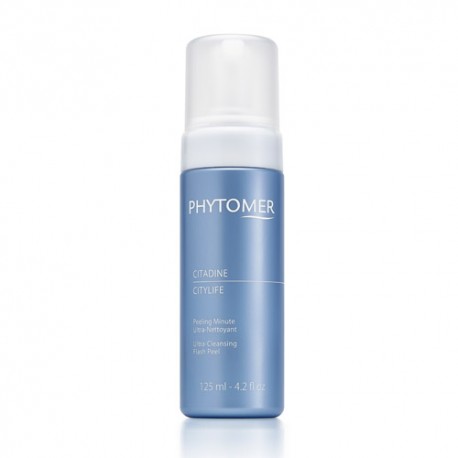 Citylife Ultra-Cleansing Flash Peel | Phytomer
---
CITYSAFE depolluting complex is a scientific innovation that builds on the symbiosis of 3 marine sugars + a blue micro algae and red algae to fight against the effects of pollution. It contains Oligomer® which reinforces the skin's ability to breathe in a polluted environment and recharges it with minerals and trace elements. Highly concentrated of exfoliating enzymes, CITYLIFE Ultra-Cleansing Flash Peel fights against skin pollution in just few seconds. Its ultra-fine foam texture melts on the skin to gently eliminate dead cells and impurities. Day after day, the skin is depolluted, softer, clear and radiant. The complexion is fresh and the pores are less visible. 
Perfect For: dark circles, pollution, fatigue, dry skin, dark spots, dull complexion
This product has no reviews yet.