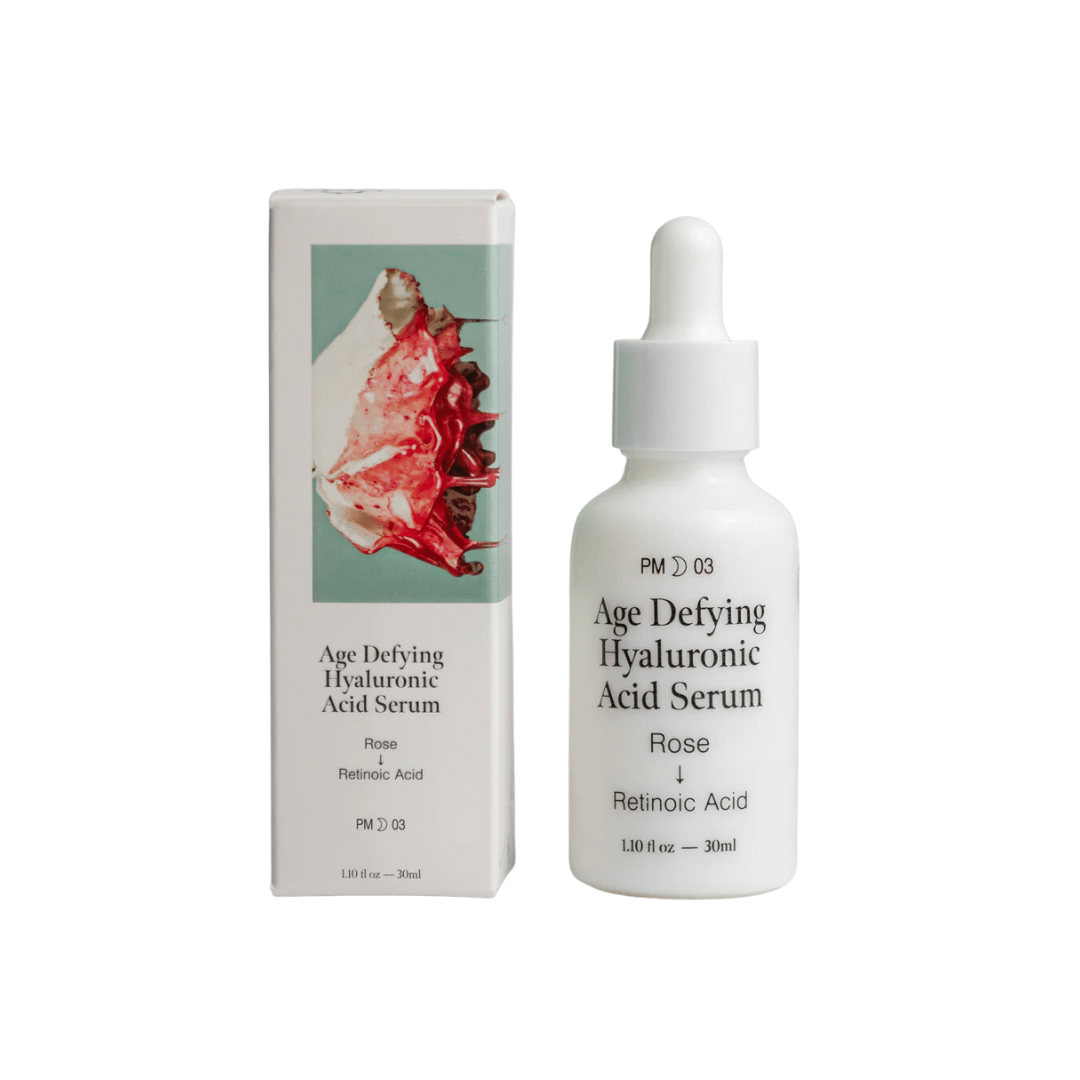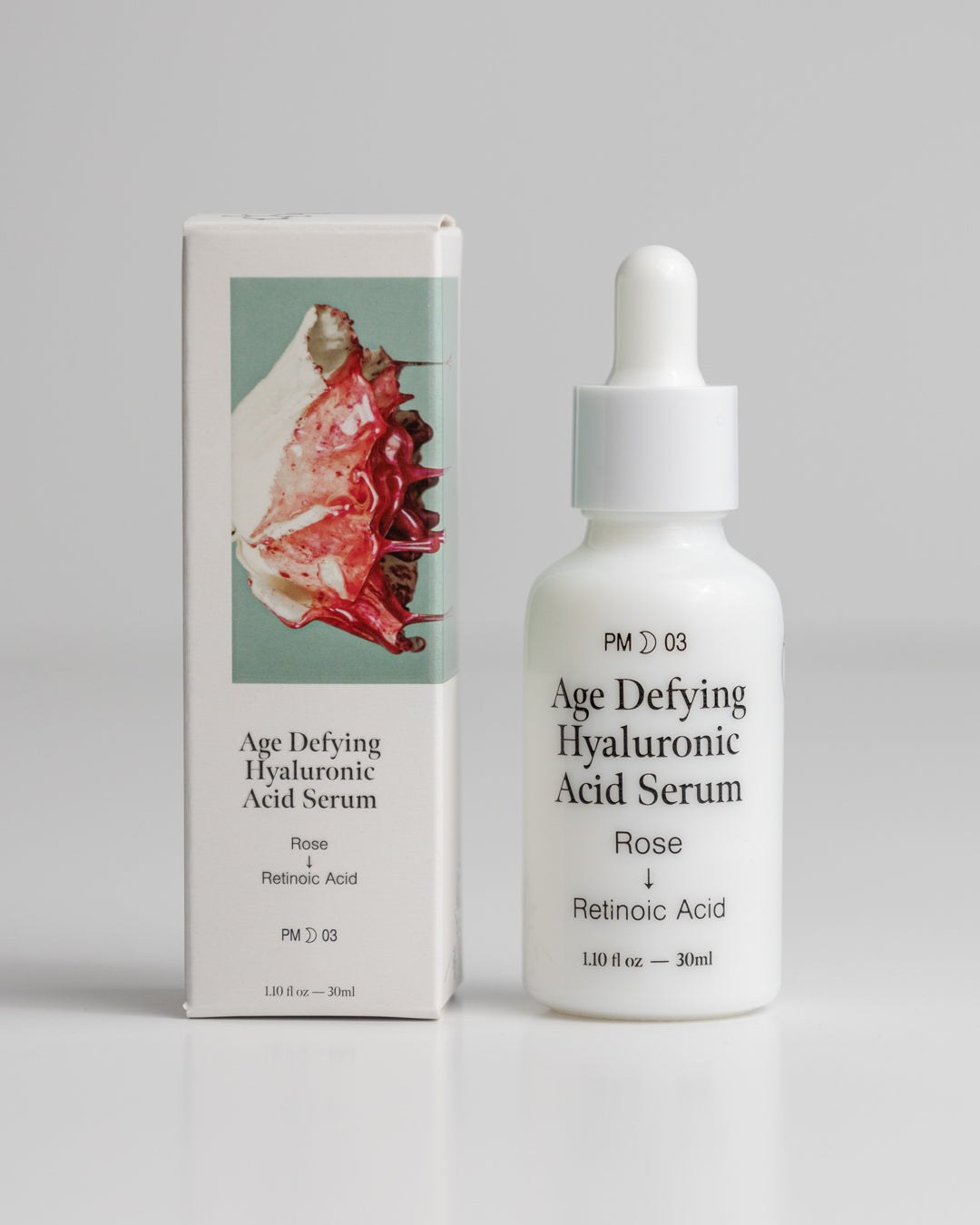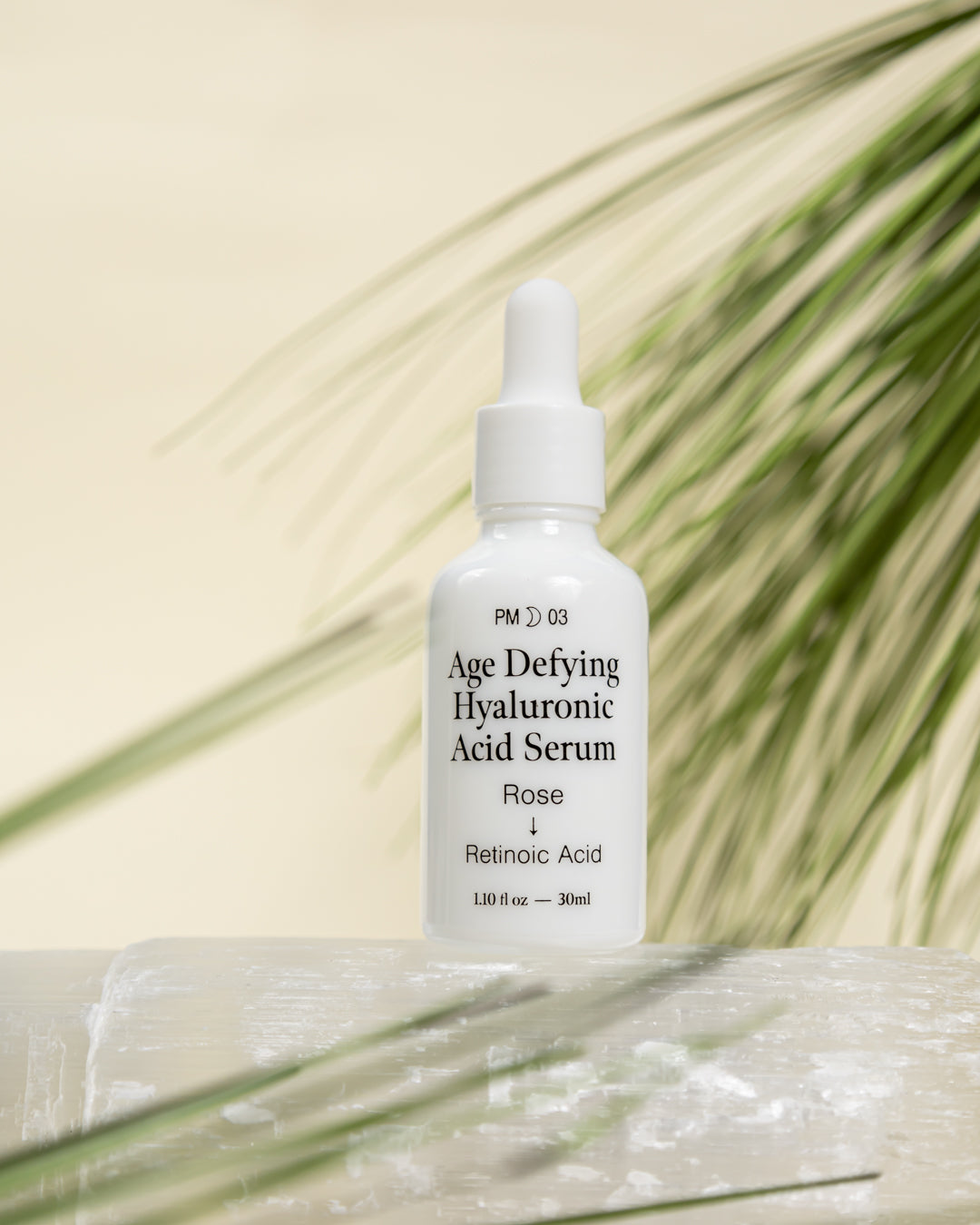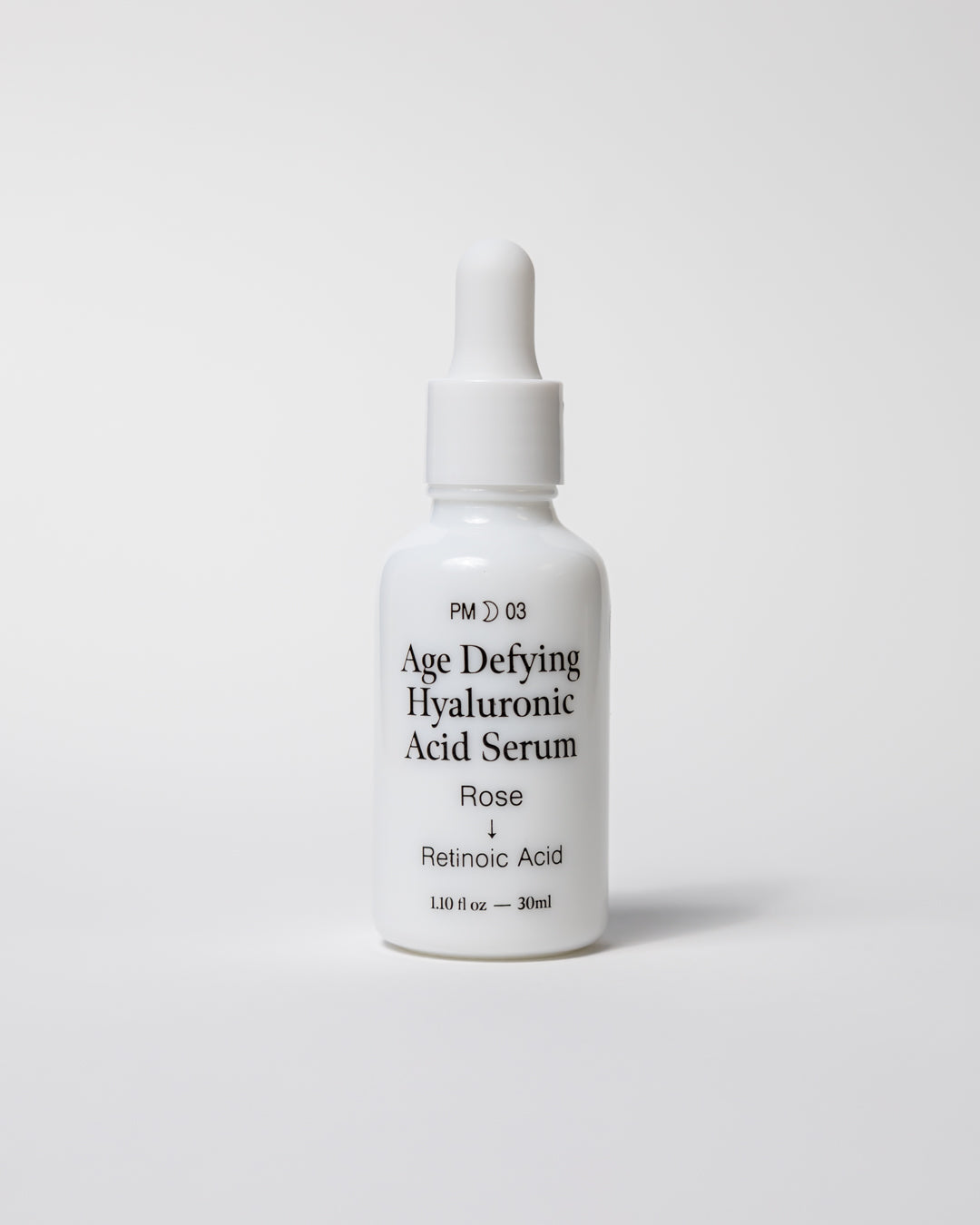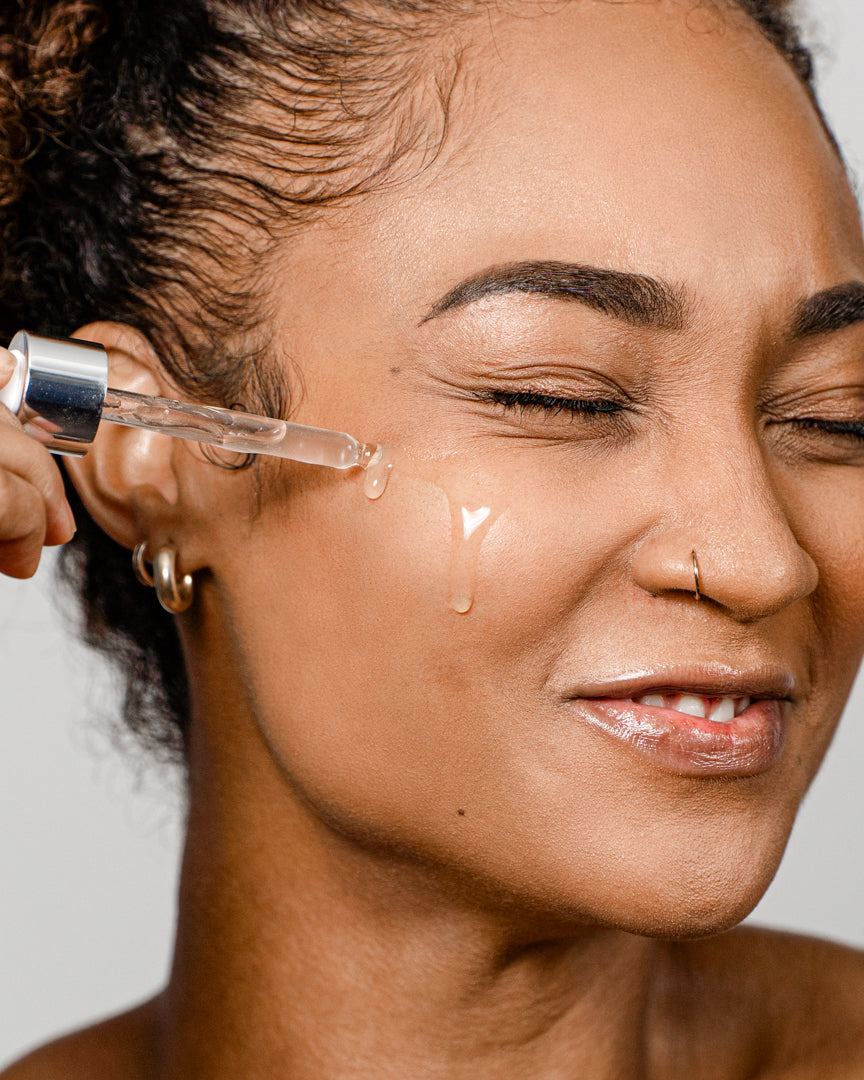 Age Defying Hyaluronic Acid Serum | Tres Keikis
---
Age Defying Hyaluronic Acid Serum | Tres Keikis - 1.10 fl oz/30 mL
The exclusive multi-molecular-weight hyaluronic acid commands impressive results. Prepare to enjoy soft, plump, and polished skin. This serum is a true marriage of science and nature.
Their unique formulation not only enhances cellular rejuvenation, but also goes deep into the skin to repair damaged cells. Over time the results will give you the appearance that you have transcended time with dramatically reduced fine lines and wrinkles.
Key Ingredients:
Multi weight hyaluronic acid : increases collagen production
Tamarind seed extract: improves skin elasticity
Rose Hydrosol : regenerates skin tissue
Benefits:
Experience waking up to visibly reduced wrinkles and enhanced skin firmness from their distinctive blend of molecular hyaluronic acid. The naturally sourced phytochemical is essential to our skin's ability to retain moisture.
Working in harmony with hyaluronic acid are the powerful firming effects of tamarind seed extract. Tamarind seed extract accelerates the process of making collagen while also actively working to slow the degradation of elastin.
We have infused these wonderful ingredients into a mixture of botanical waters that are flush with anti-aging antioxidants, giving this serum a spectacular effect for youthful skin.
Ingredients:
Rose (Rosa damascena) hydrosol*
Chamomile (Matricaria chamomilla L.) hydrosol*
Distilled water
Sea Kelp Bioferment*(Lactobacillus/Nereocystis luetkeana ferment filtrate)
Vegetable Glycerin (Glycerin)**
Tamarind seed (Tamarindus indica) extract*
Xanthan gum**
4-D hyaluronic acid**
Colloidal oatmeal (Avena sativa)*
Citric acid**
Germall plus** [Propylene glycol***(and) diazolidinyl urea (and) iodopropynyl butylcarbamate]
*Certified Organic
** Plant Based
*** Bio-Based Alternative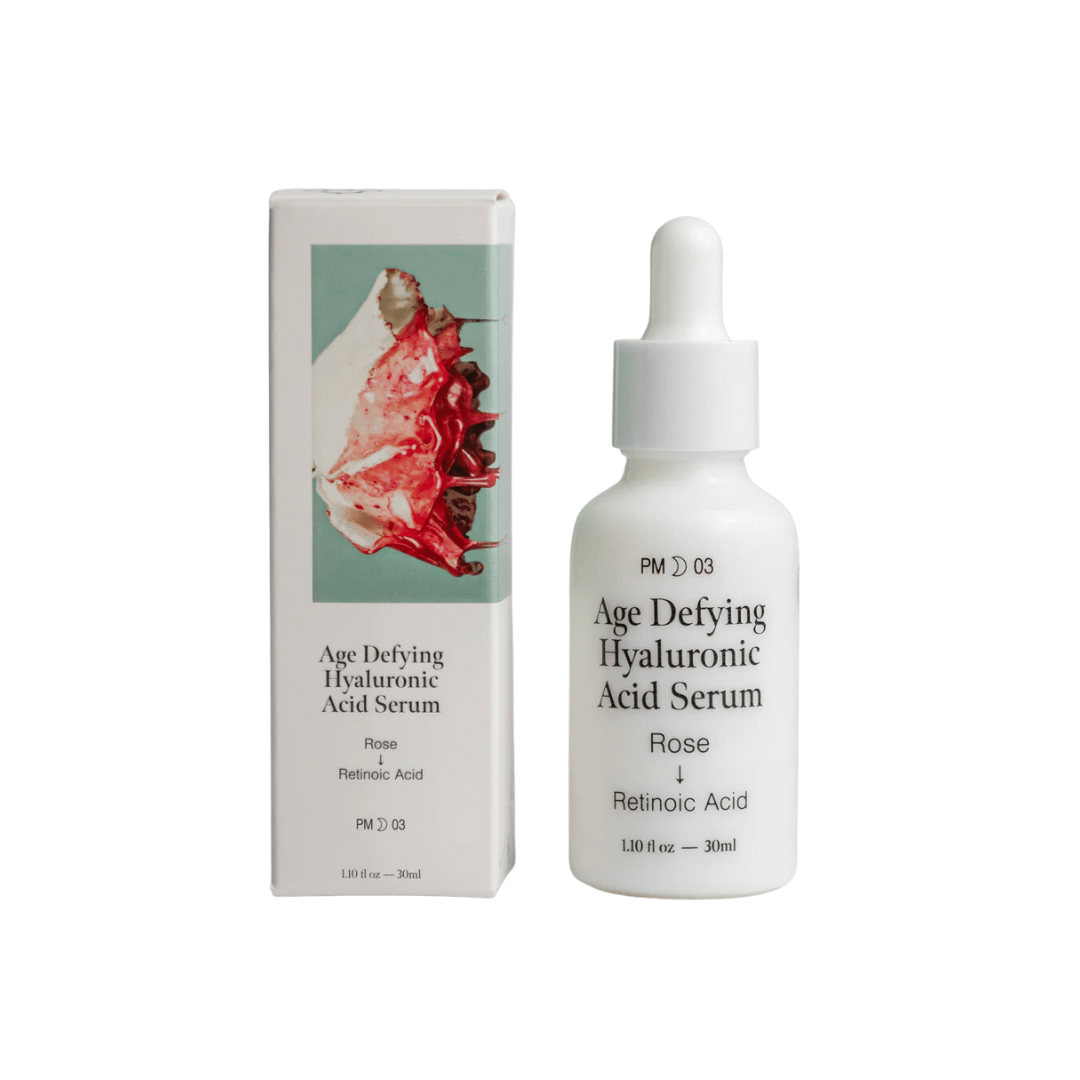 This product has no reviews yet.