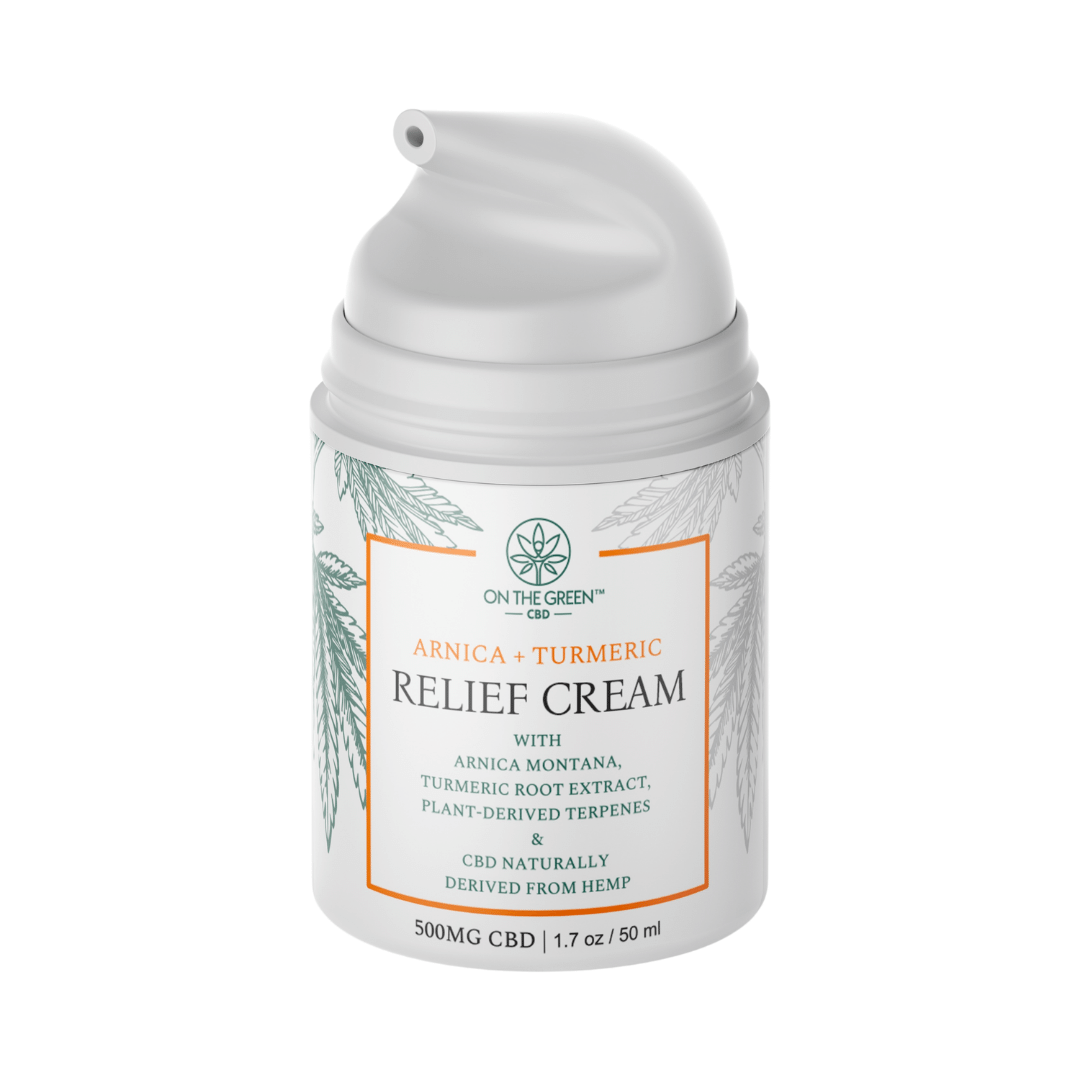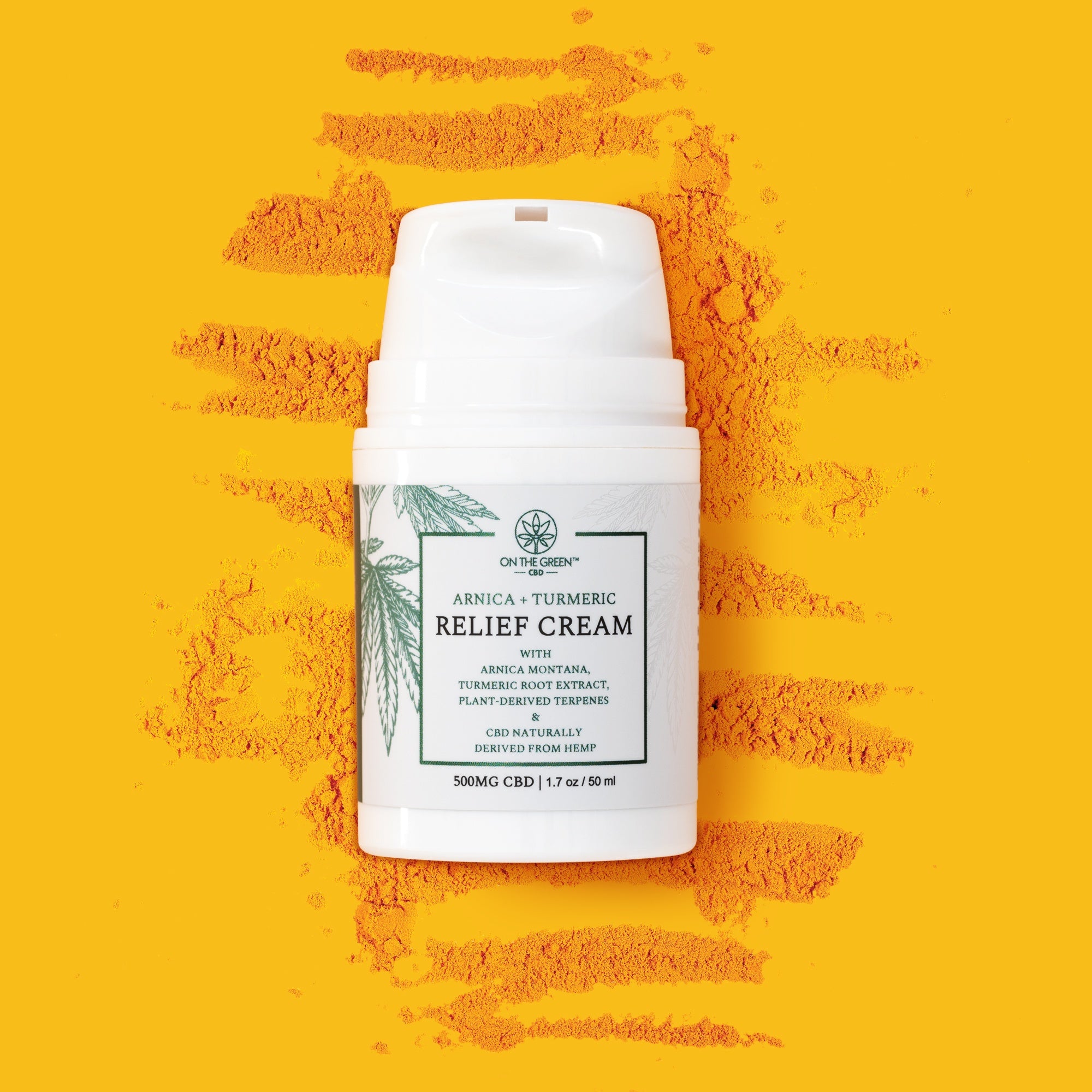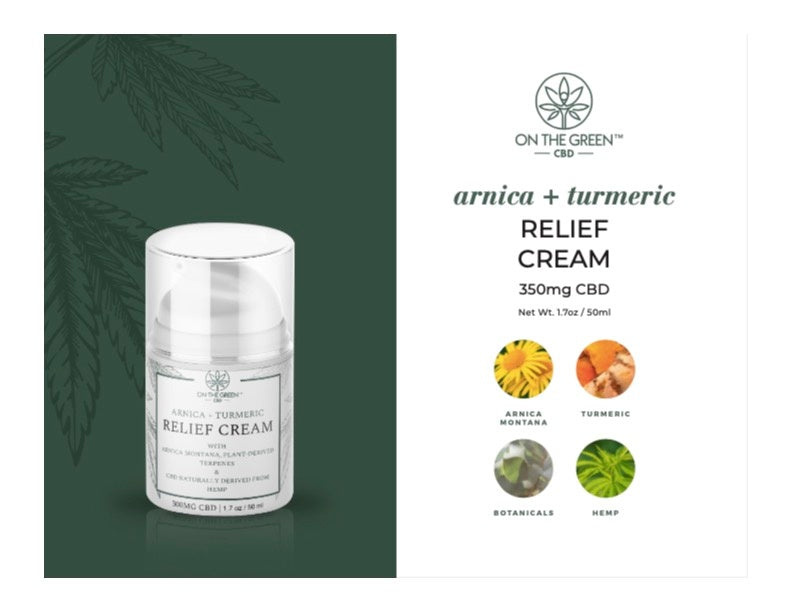 Arnica & Turmeric Relief Cream 500MG Broad Spectrum CBD Oil | On The Green
---
Arnica & Turmeric Relief Cream 500MG Broad Spectrum CBD Oil | On The Green - 1.7 oz/50 mL
Arnica + Turmeric Relief Cream is enhanced with 500mg of Broad Spectrum CBD oil and contains potential anti-inflammatory properties. Formulated with soothing aloe vera and shea butter to help nourish and hydrate your skin following exposure to the rigors of the outdoor elements. On The Green CBD's Arnica & Turmeric Relief Cream penetrates deep to promote healing and recovery for both skin and body.

Perfect for: Immediate pain relief for deep muscular and joint pain, renowned treating arthritis.

Pro Tip: use as a spot treatment for enhancing massages. Apply to clean, dry skin and massage gently.
MSRP: $50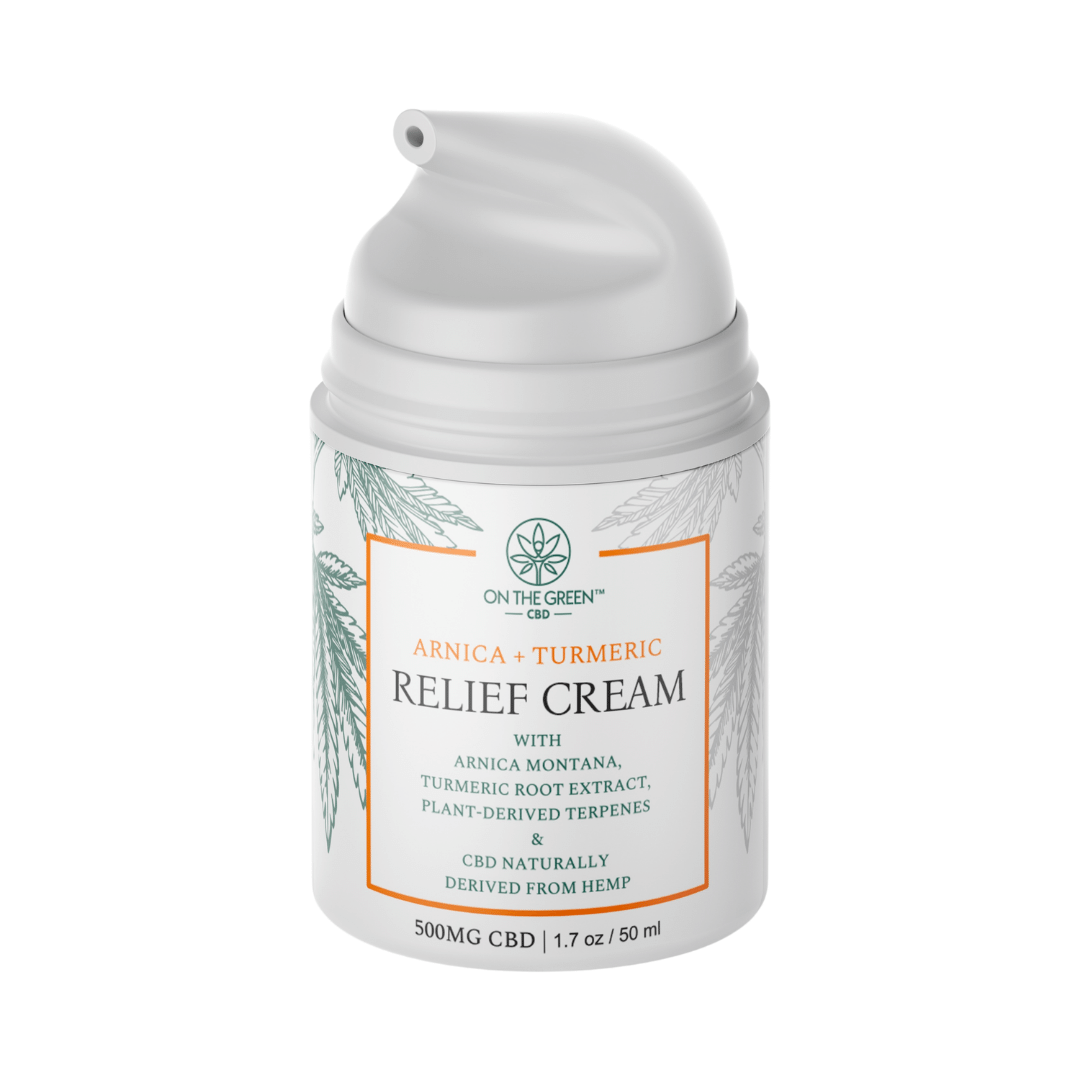 This product has no reviews yet.