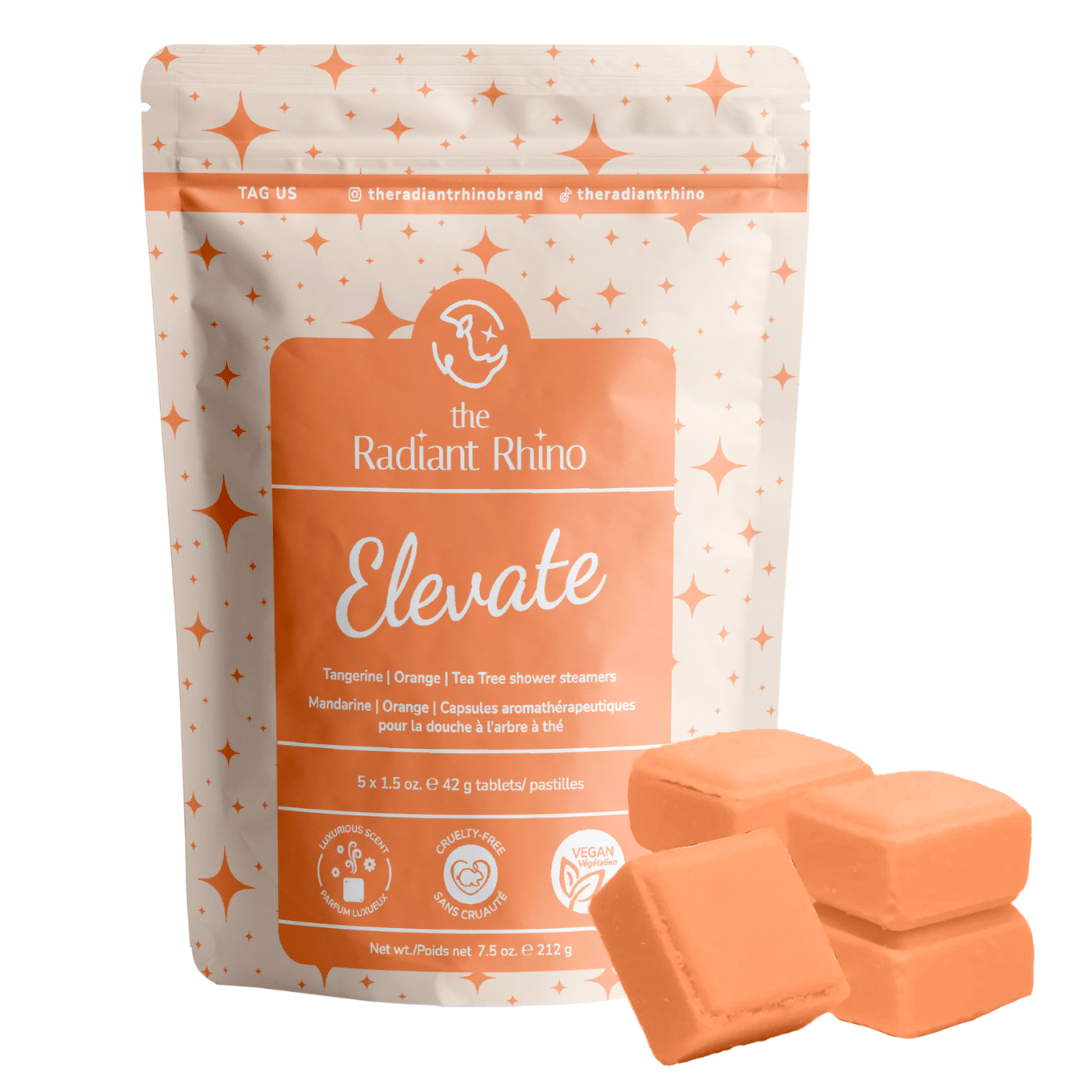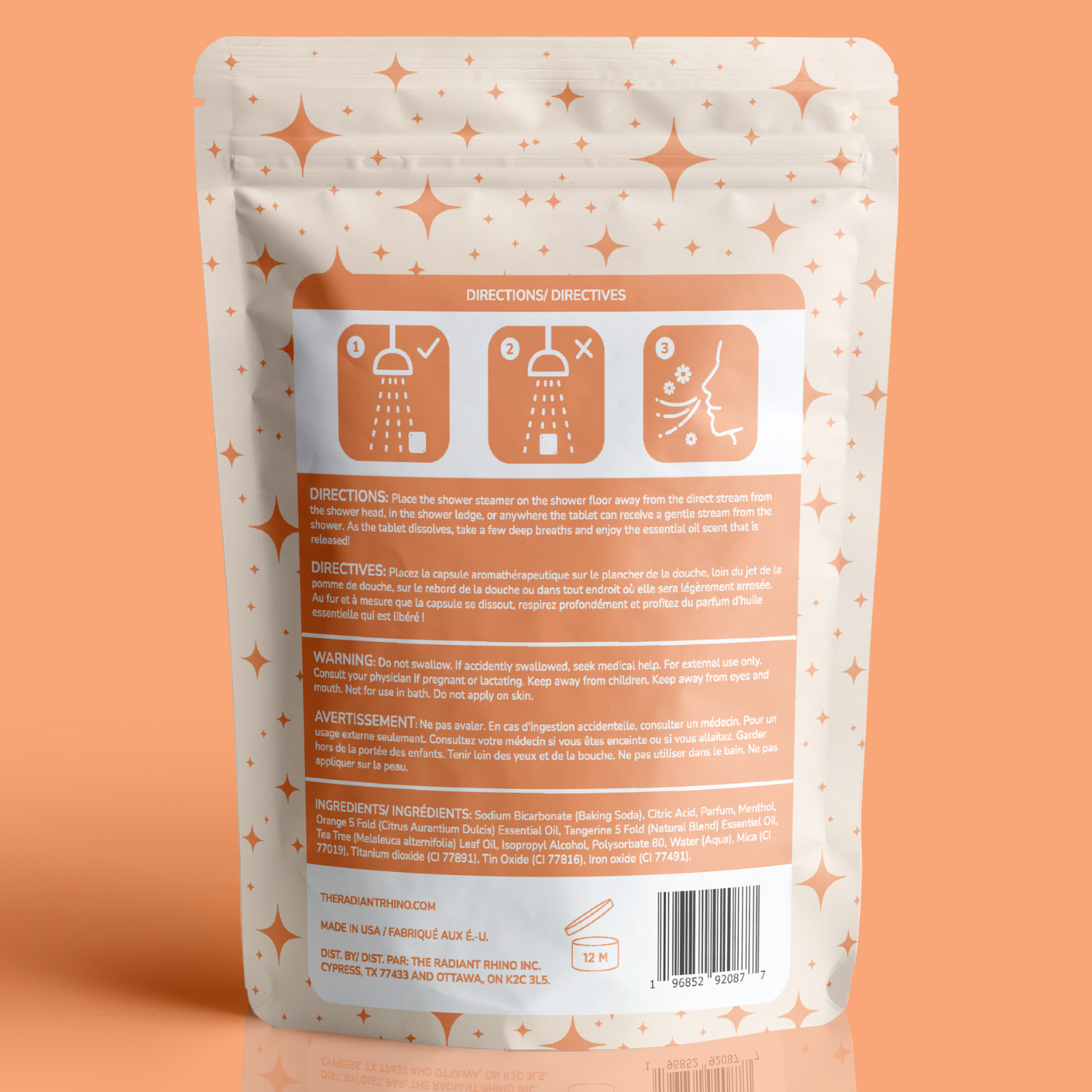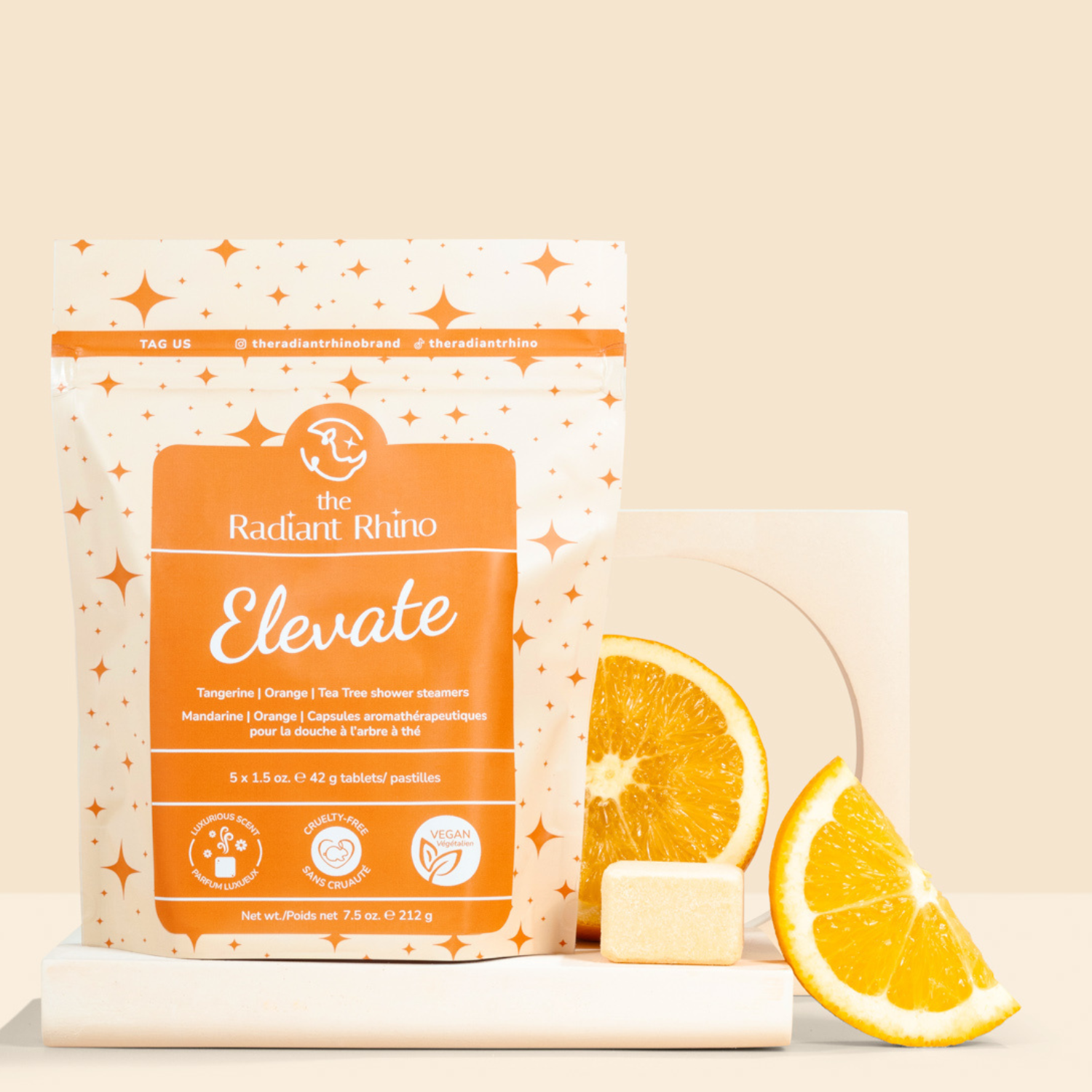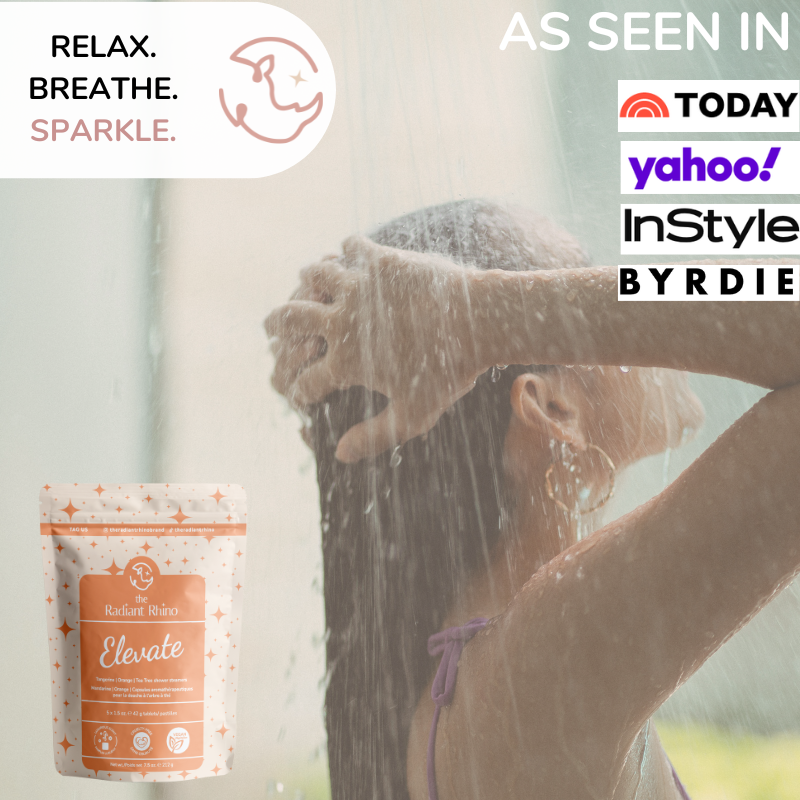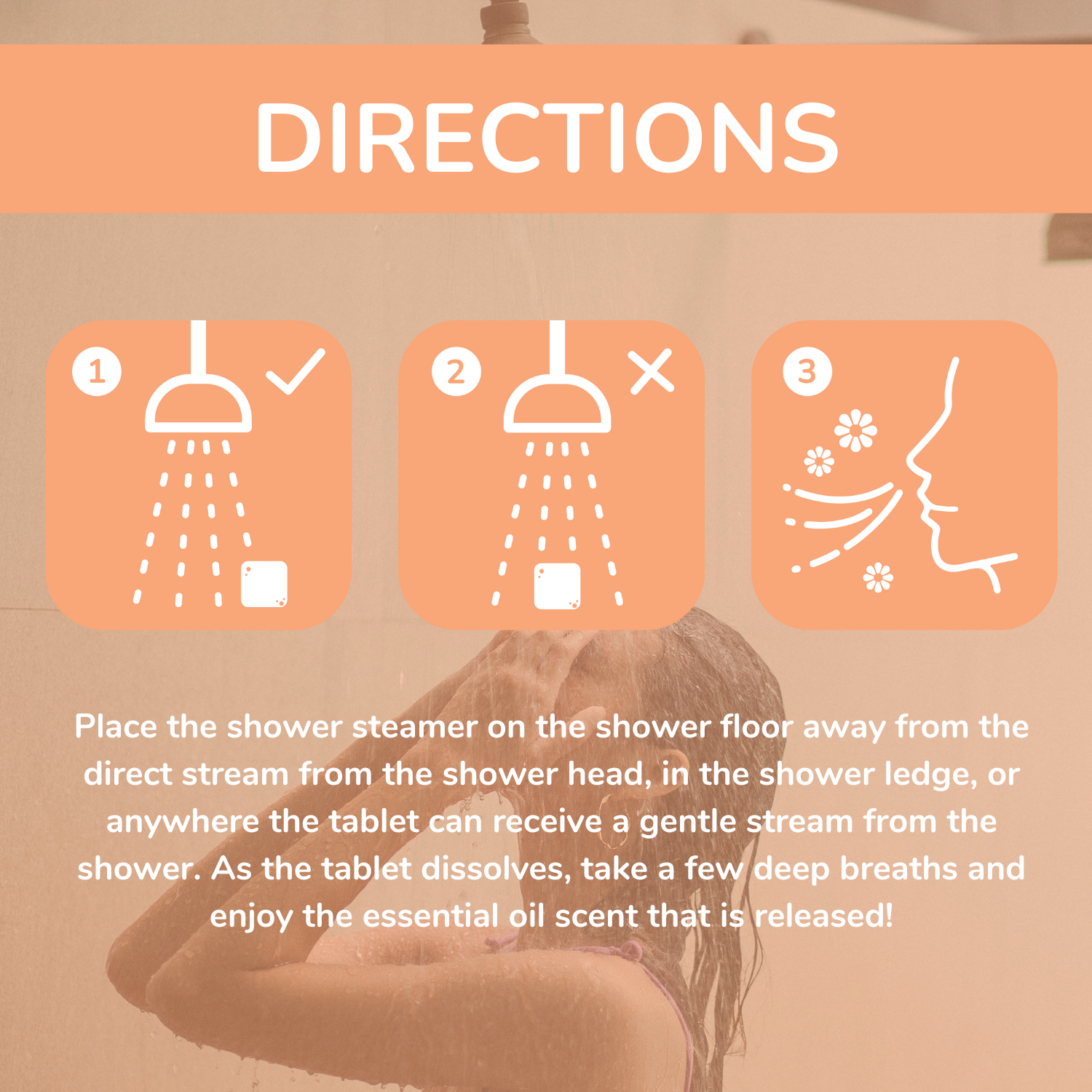 Elevate | Orange Shower Steamers | The Radiant Rhino
---
Elevate | Orange Shower Steamers | The Radiant Rhino - 5 x 1.5 oz
These shower steamers are fragranced with luxurious essential oils to give you an uplifting, relaxing scent and create a soothing spa-like aromatherapy experience right in your own shower. Unlike bath bombs, there are no lengthy set-ups or messy cleanups, and we get you from stressed to pampered in minutes!

The new and improved shower steamer, Elevate, is fragranced with a citrusy mix of tangerine, orange and tea tree essential oils which are great for elevating your day. These shower tablets also leave no mess on your shower floor. Transform your shower into a luxurious spa and give yourself your much-deserved moment of self-care. You deserve it!

The Radiant Rhino's products have been featured in Yahoo, Today.com, InStyle, Byrdie, Spa and Beauty Today, Your Tango, Sarah Scoop, Well Defined, Daily Mom, Motherly and many more outlets.

MSRP: $24.99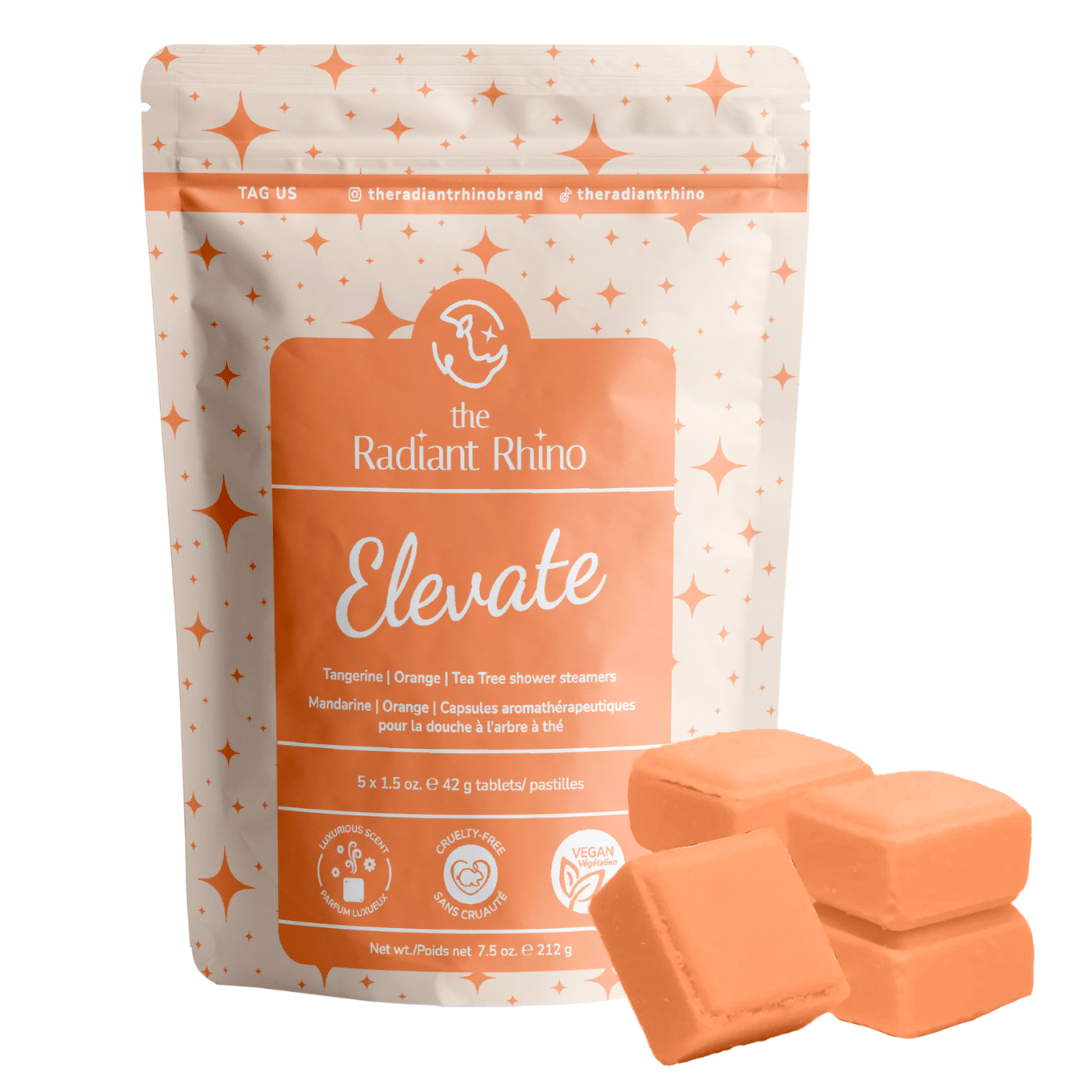 This product has no reviews yet.