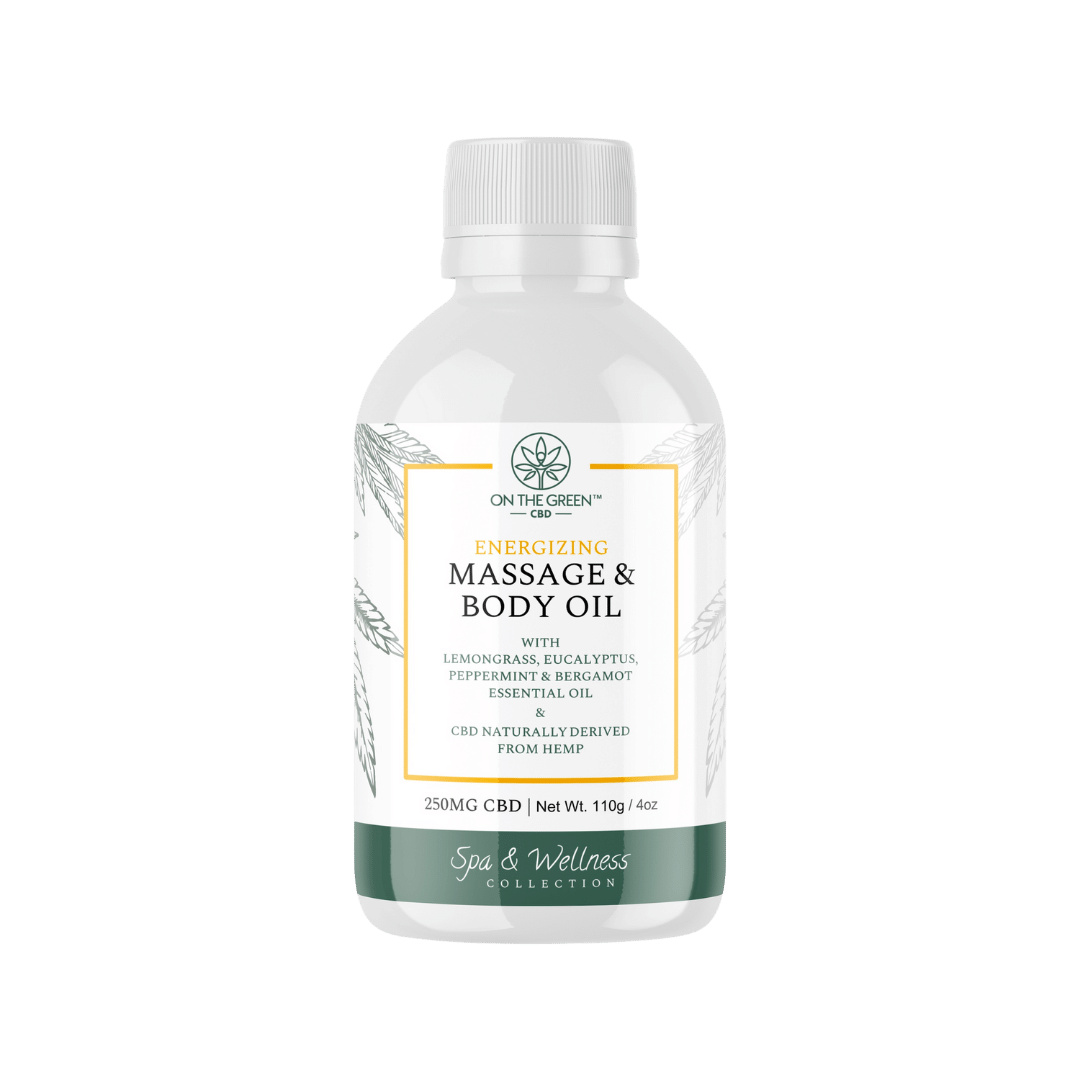 Energizing Massage & Body Oil 250mg Broad Spectrum CBD Oil | On The Green
---
Energizing Massage & Body Oil 250mg Broad Spectrum CBD Oil | On The Green - 110g/4oz
LEMONGRASS • EUCALYPTUS • PEPPERMINT • BERGAMOT
Energize your skin and your senses through touch and aroma with this harmonizing massage & body oil. Experience the healing powers of true aromatherapy with a hand-selected blend of lemongrass, eucalyptus, peppermint and bergamot essential oils. This precious synergy between cannabidiol (CBD) and essential oils helps nourish skin, energize your body and awaken the mind.

Perfect for: Massaging your aching body with On The Green's powerful formulation of luxurious natural ingredients combined with and high potency of Broad Spectrum CBD oil and other essential oils is the ultimate way to refresh & revitalize.

Pro Tip: Adding On The Green CBD massage oil to a full range of body care services leaves your guests feeling refreshed and excited to return for a repeat experience.
MSRP: $45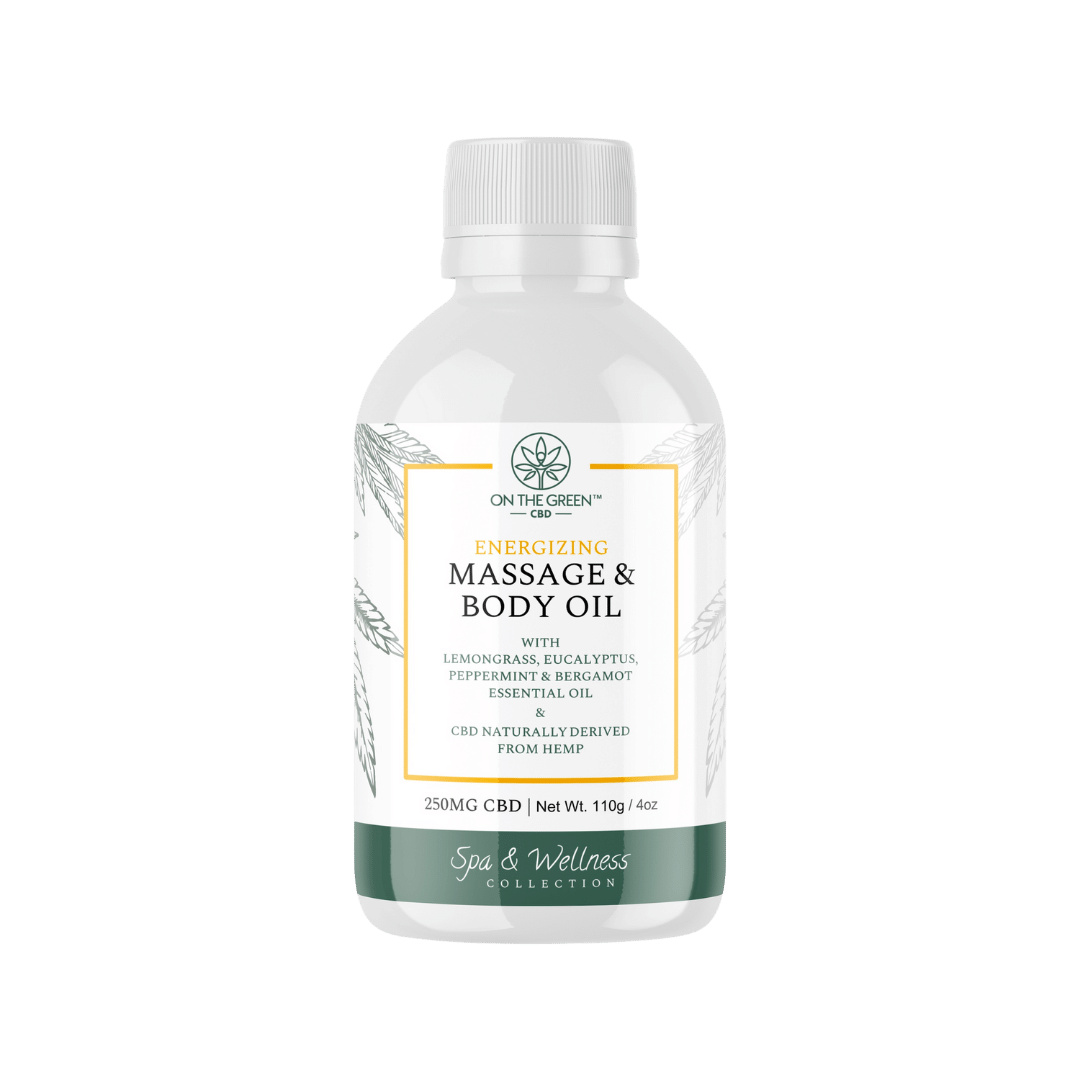 This product has no reviews yet.