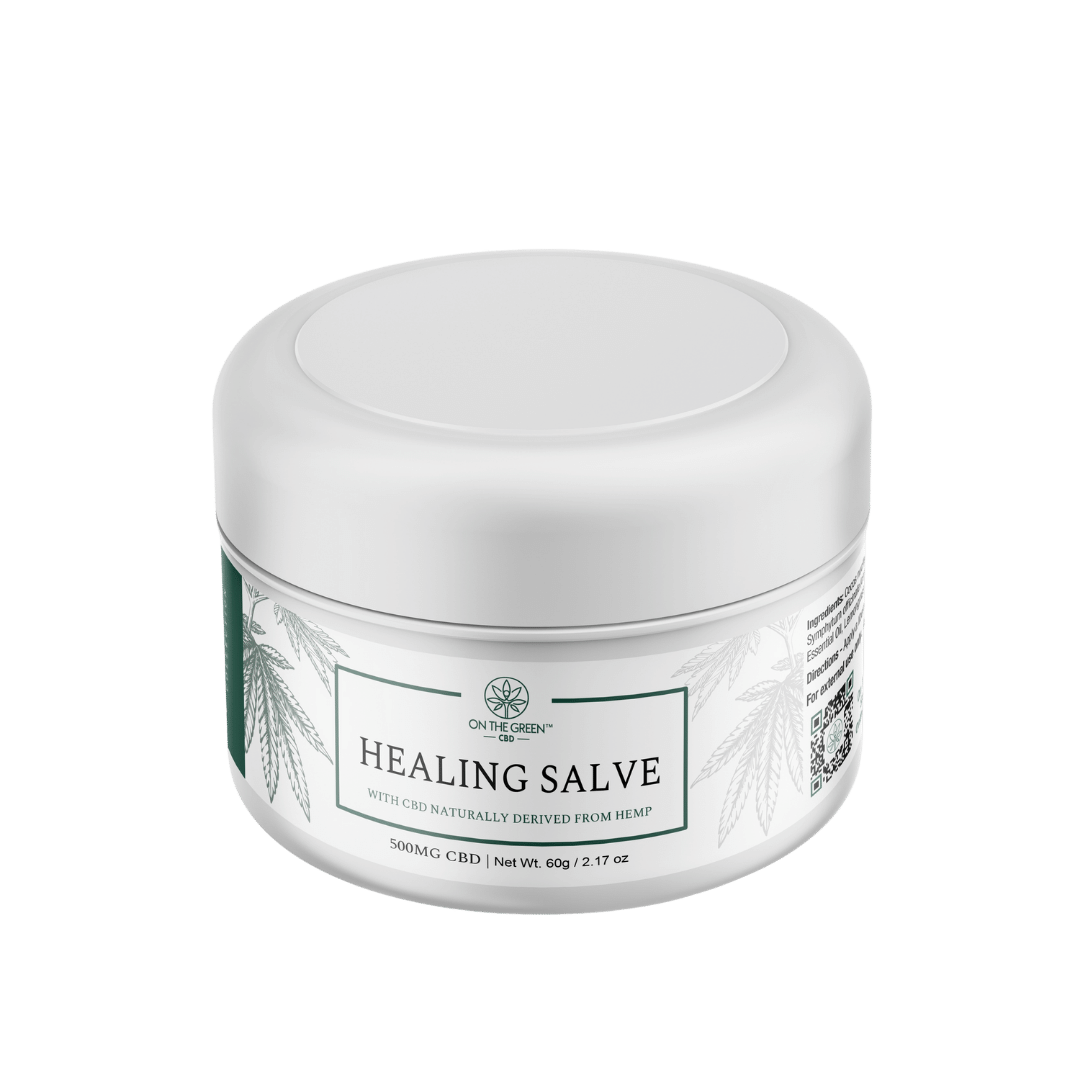 Full Spectrum Healing Salve 500MG Full Spectrum CBD Oil | On The Green
---
Full Spectrum Healing Salve 500MG Full Spectrum CBD Oil | On The Green - 60g/2.17oz
COCONUT OIL • LAVENDER OIL • LEMONGRASS • PEPPERMINT
Nourish and hydrate, dry, worn, tired areas of your body, from muscles and joints to rough elbows and cracked cuticles with the full spectrum healing salve. Containing 500mg of full spectrum hemp oil and packed with powerful healing essential oils, designed for whole-body wellness, this topical salve can be used daily to address age spots, wrinkles, dry skin, and even muscle discomfort.

Perfect for: Treating skin conditions such as dry skin, wrinkles, acne and muscle discomfort.

Pro Tips: Very good product for spot treatments during other spa services and a unique experience for scalp massage ritual.
MSRP: $70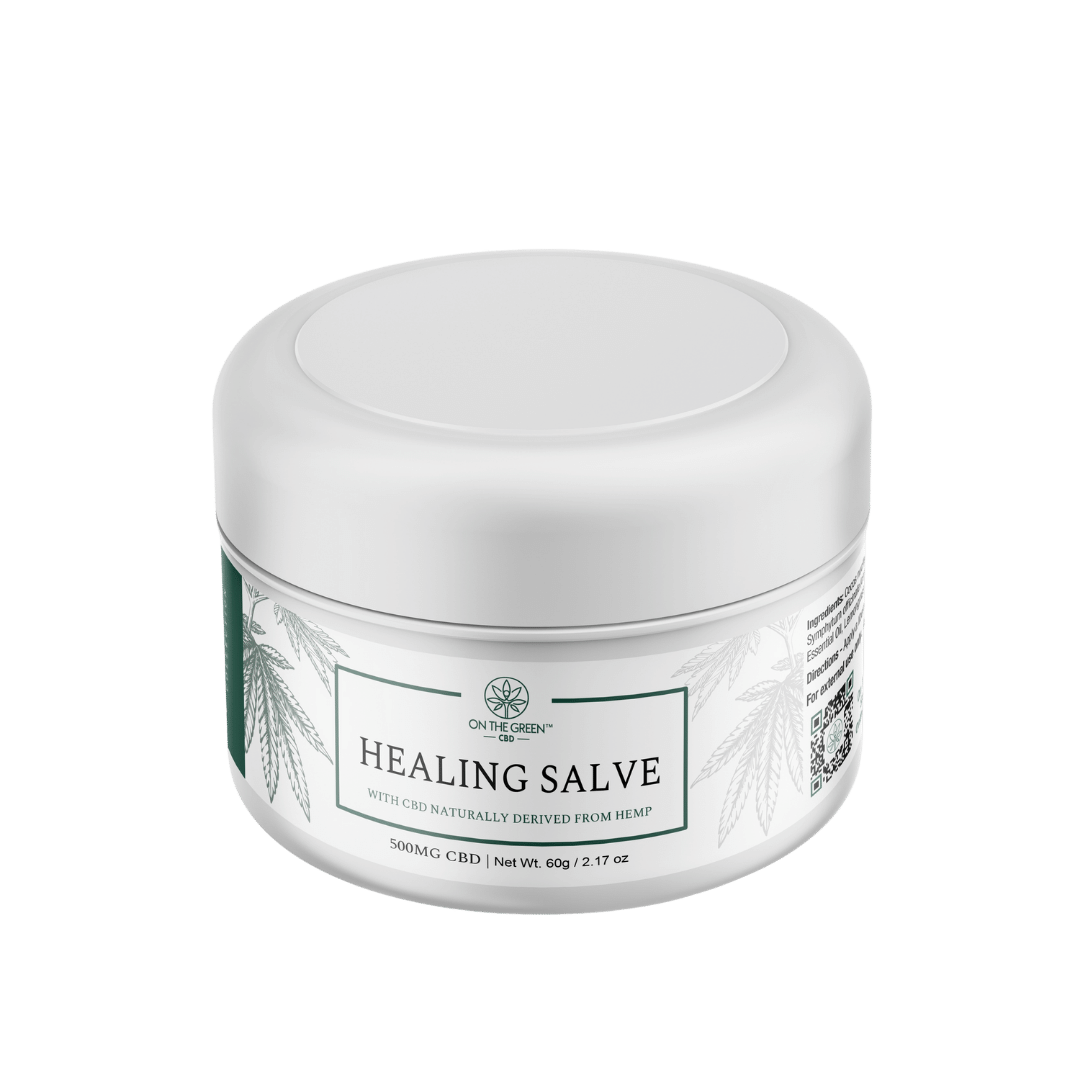 This product has no reviews yet.