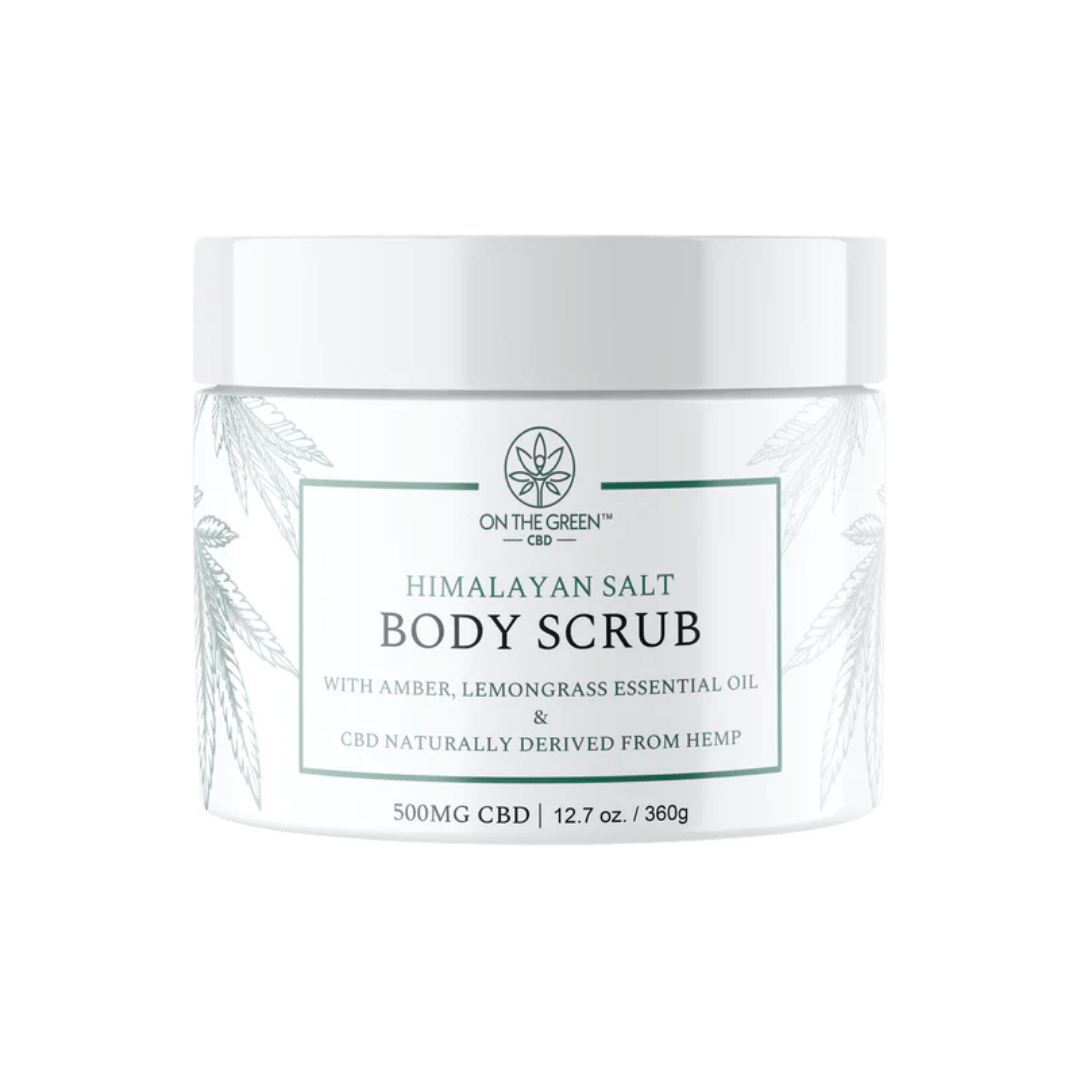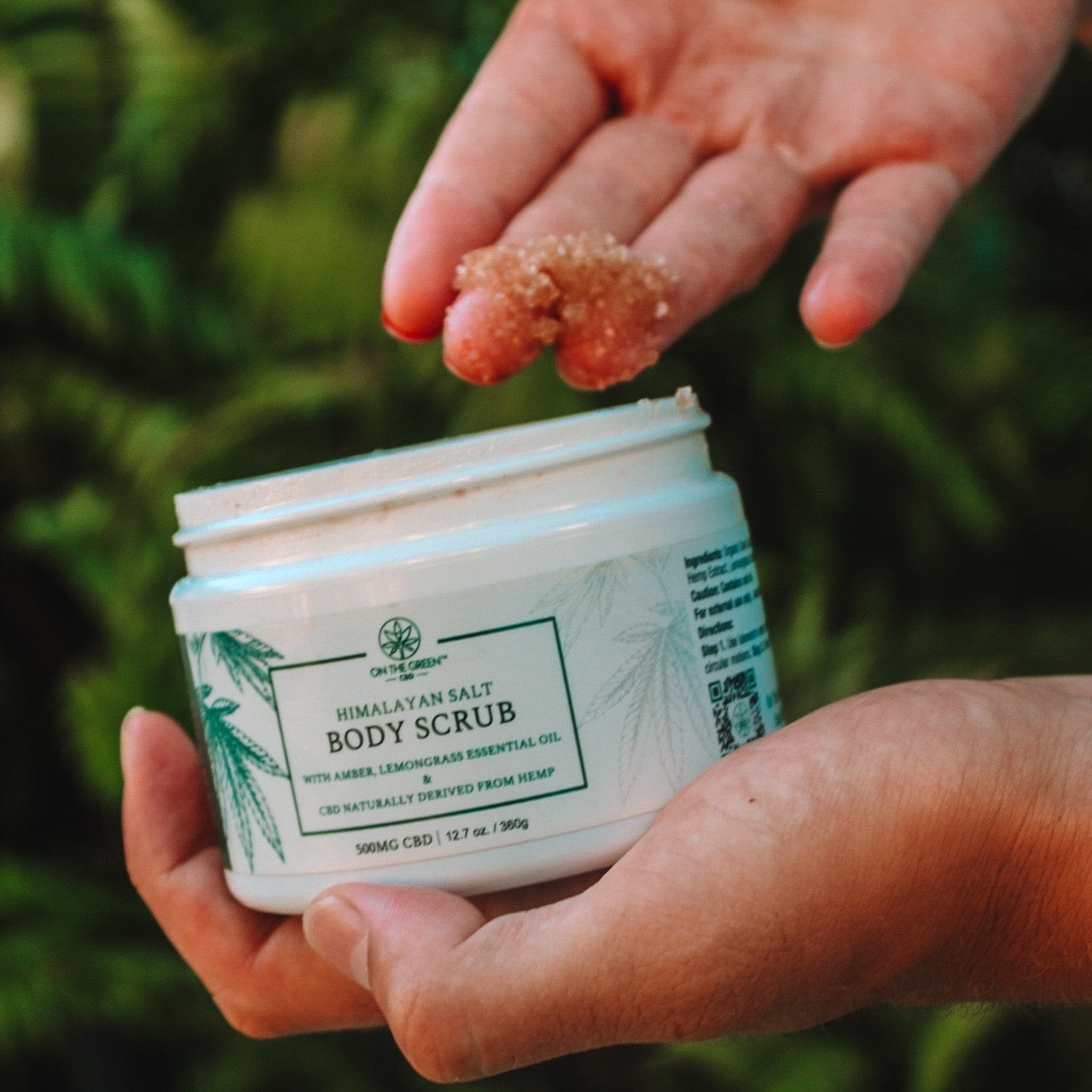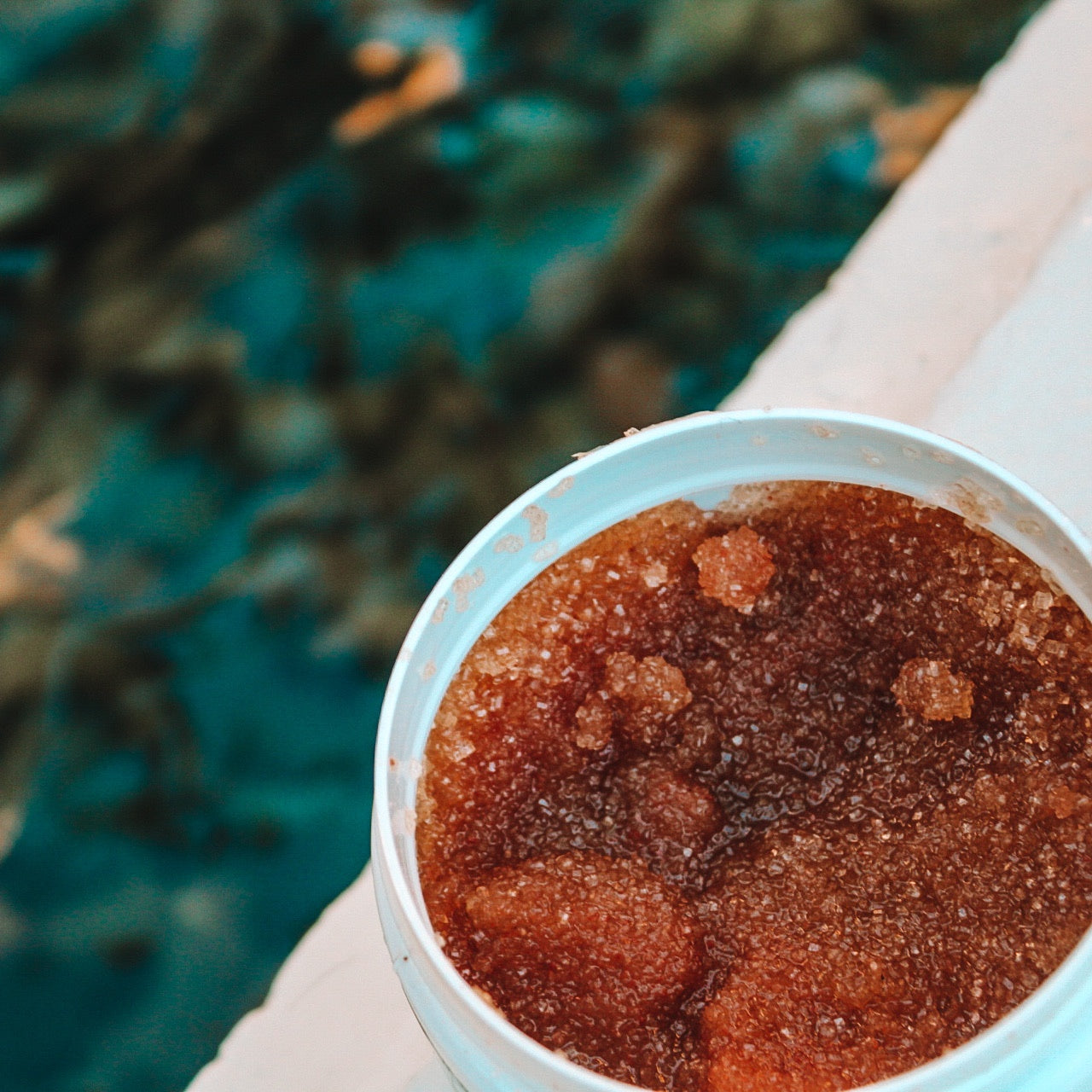 Himalayan Salt Body Scrub 500mg Broad Spectrum CBD Oil | On The Green
---
Himalayan Salt  Body Scrub 500mg Broad Spectrum CBD Oil | On The Green - 12.7oz/360g
HIMALAYAN SALT • AMBER • LEMONGRASS • HEMP
The himalayan salt & sugar scrub with cannabidiol (CBD) is a powerful detoxifier packed with healing minerals for your whole body. Our busy lives often result in tired, achy muscles, stress and environment related skin issues, and not very much time to stop and take care of ourselves. On The Green's unique one of a kind blend of amber and lemongrass essential oils formulated with cannabidiol (CBD) and traditionally mined himalayan salt will leave your senses energized as you draw out impurities and exfoliate away dead skin cells, leaving behind nourished silky soft skin!

Perfect for: pampering yourself with a luxurious scrub using himalayan salt and sugar to remove dead skin cells leaving it deeply cleansed and smooth to the touch - containing lemongrass, amber and hemp.

Pro Tip: Perfect combination of luxurious oils with himalayan and sugar for to nourishing and soothing your skin in preparation for our Manuka honey body lotion.
MSRP: $55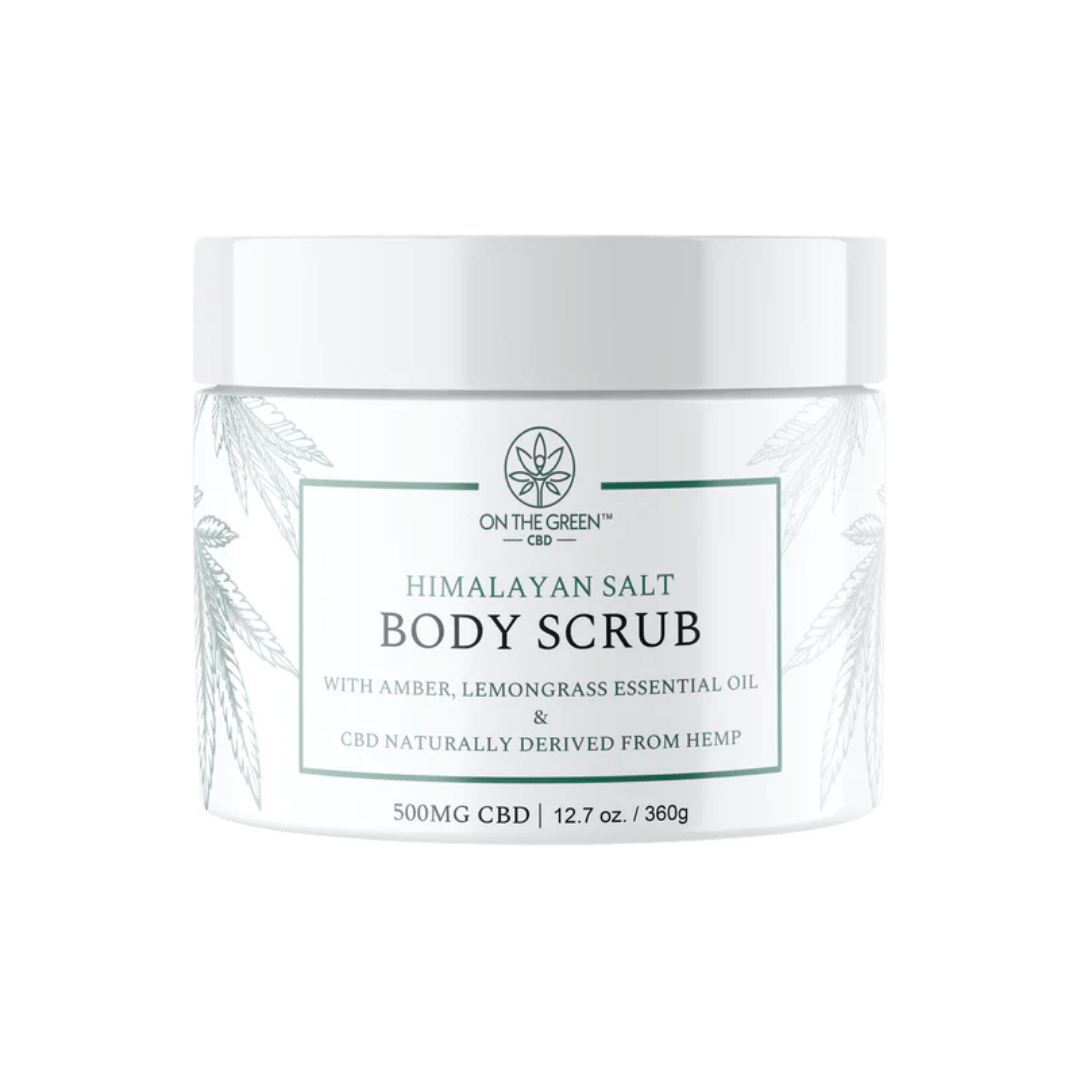 This product has no reviews yet.