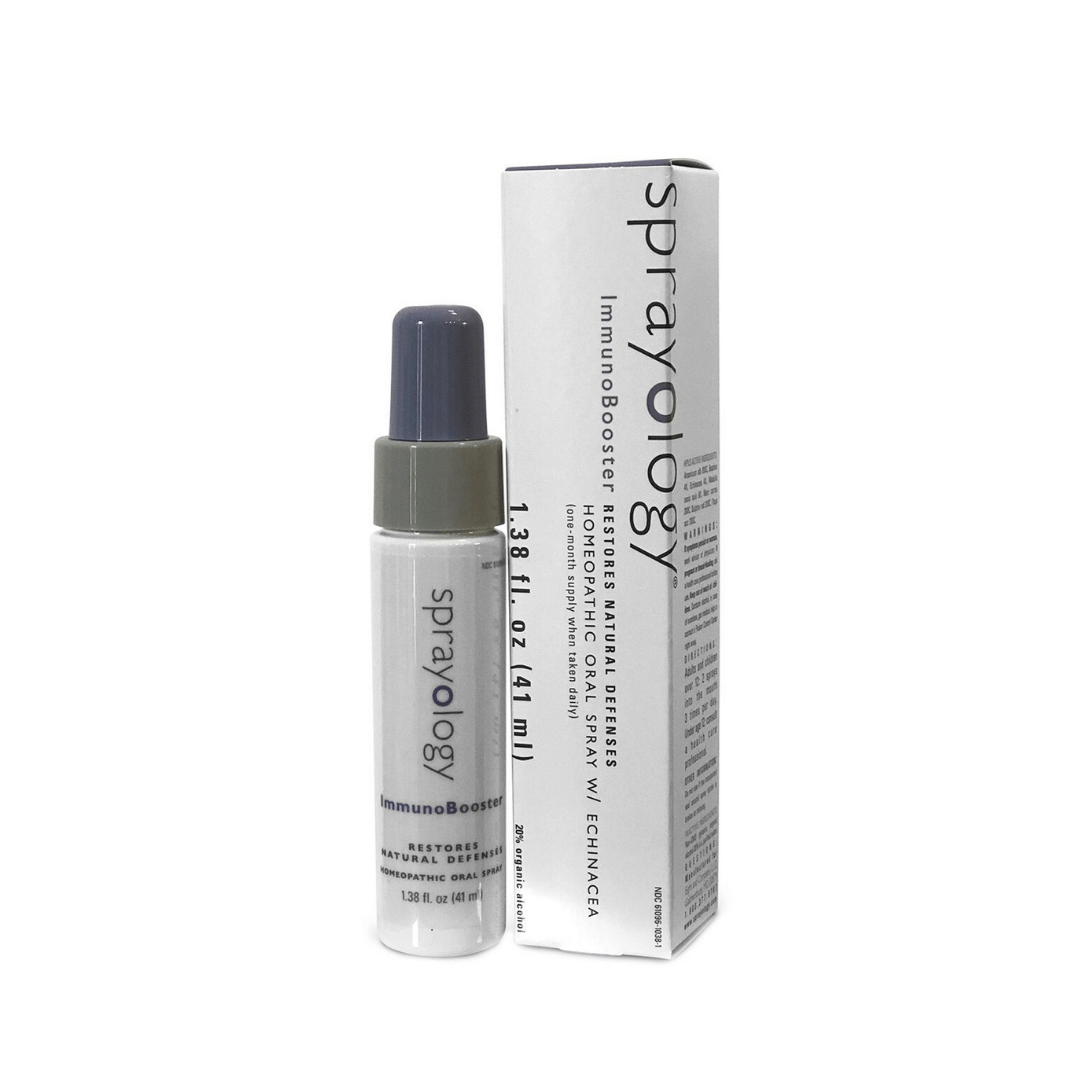 ImmunoBooster | Sprayology
---
Sprayology - ImmunoBooster
Relieves symptoms associated with weak immune function including:
sluggish recovery from colds & flu
tendency to develop colds & flu
tendency to get sore throats
Recommended for: those who tend to get sick frequently and those who 
want to support their immune system naturally and safely.
DIRECTIONS
Adults and children over 12: 2 sprays under the tongue 3 times per day. Can also be taken for sore throat symptom relief up to 6 times per day. 
Under the age of 12: consult a health care professional.
If Pregnant or nursing a baby, consult a health care professional before using. Keep out of the reach of children. Do not use if transparent seal around the spray bottle is broken or missing.
Active Ingredients:
Immunobooster is an all-natural Immune support formula.
Arsenicum
Baptisia
Echinacea (purple Coneflower)
Merc corros
Sulphur
Thuja
ACTIVE INGREDIENTS
Arsenicum alb 200C, Baptisia 4X, Echinacea 4X, Merc corros suis 200C, Sulphur iod 200C, Thuja occ 200C.
Inactive Ingredients:  Non-GMO glycerin, Organic Alcohol 20% v/v, Purified Water.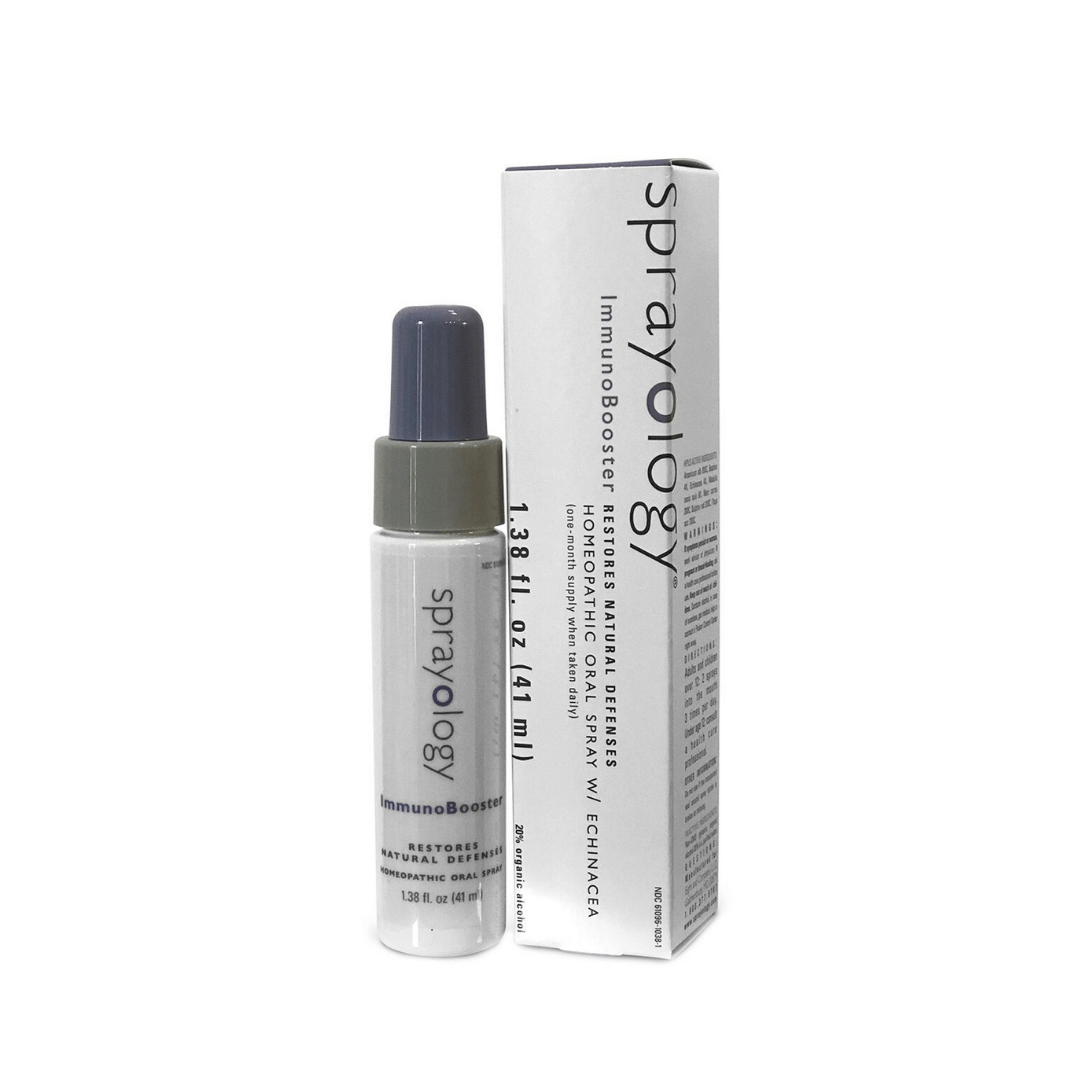 This product has no reviews yet.