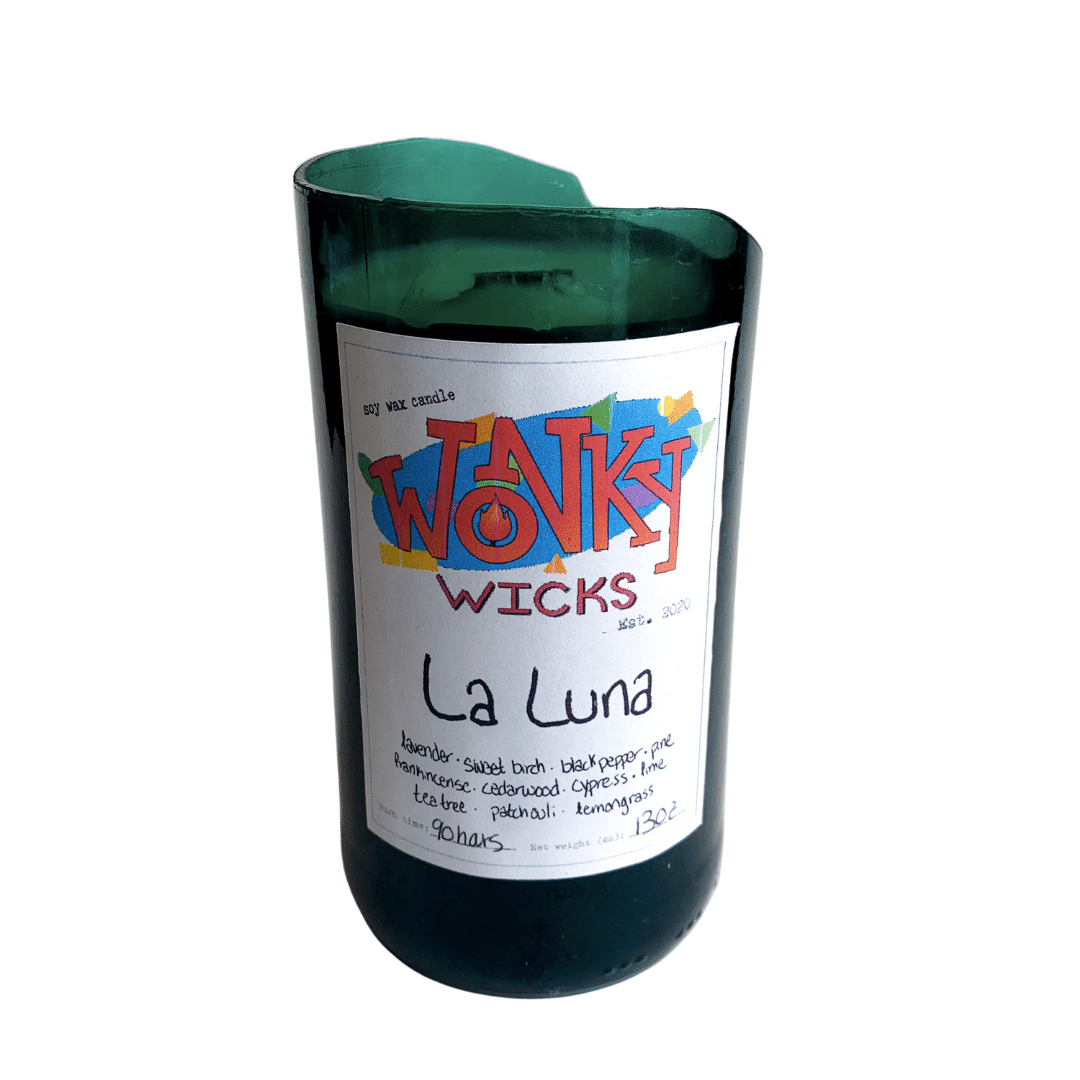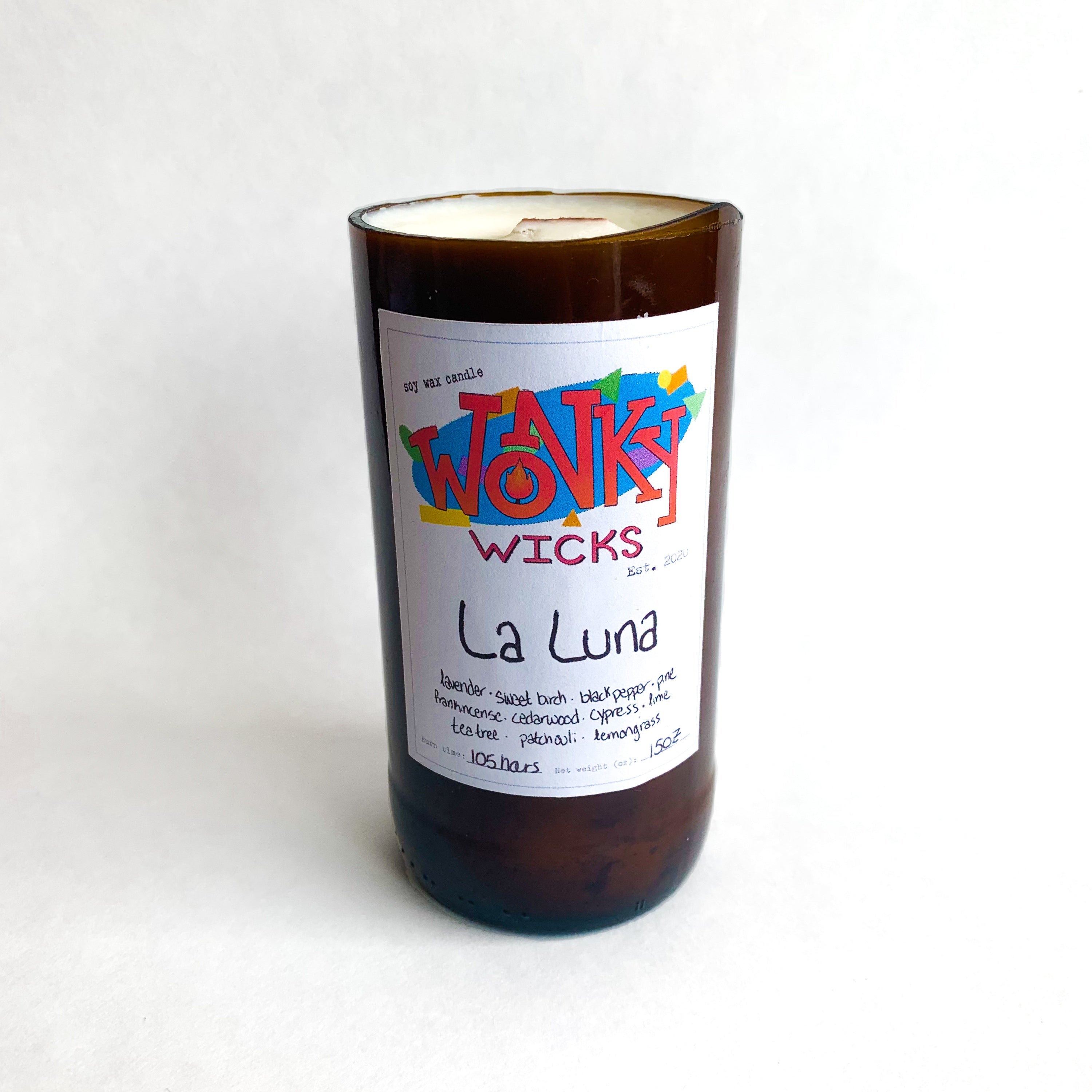 La Luna Soy Wax Candle | Wonky Wicks
---
La Luna Soy Wax Candle | Wonky Wicks 13 oz/15 oz
A humble offering to La Luna, the mystic moon, the ethereal glow of night. The soothing aroma of lavender sits on top of musky patchouli, earthy pine, and smoky black pepper for a nighttime scent that's warm and sensuous.

Perfect for: creative night endeavors (drawing, meditation, yoga, journaling) moon rituals, tarot readings, a bath. Anything to calm the mind, soothe the soul.

Wonky Wicks are made from repurposed glass bottles, so the shape and color of vessel may vary. All candles are scented only with essential oils for a natural aroma that retains all the aromatherapeutic benefits of our plant-based ingredients. This candle weighs 13oz for a 90 hour burn time and features a 100% wooden wick.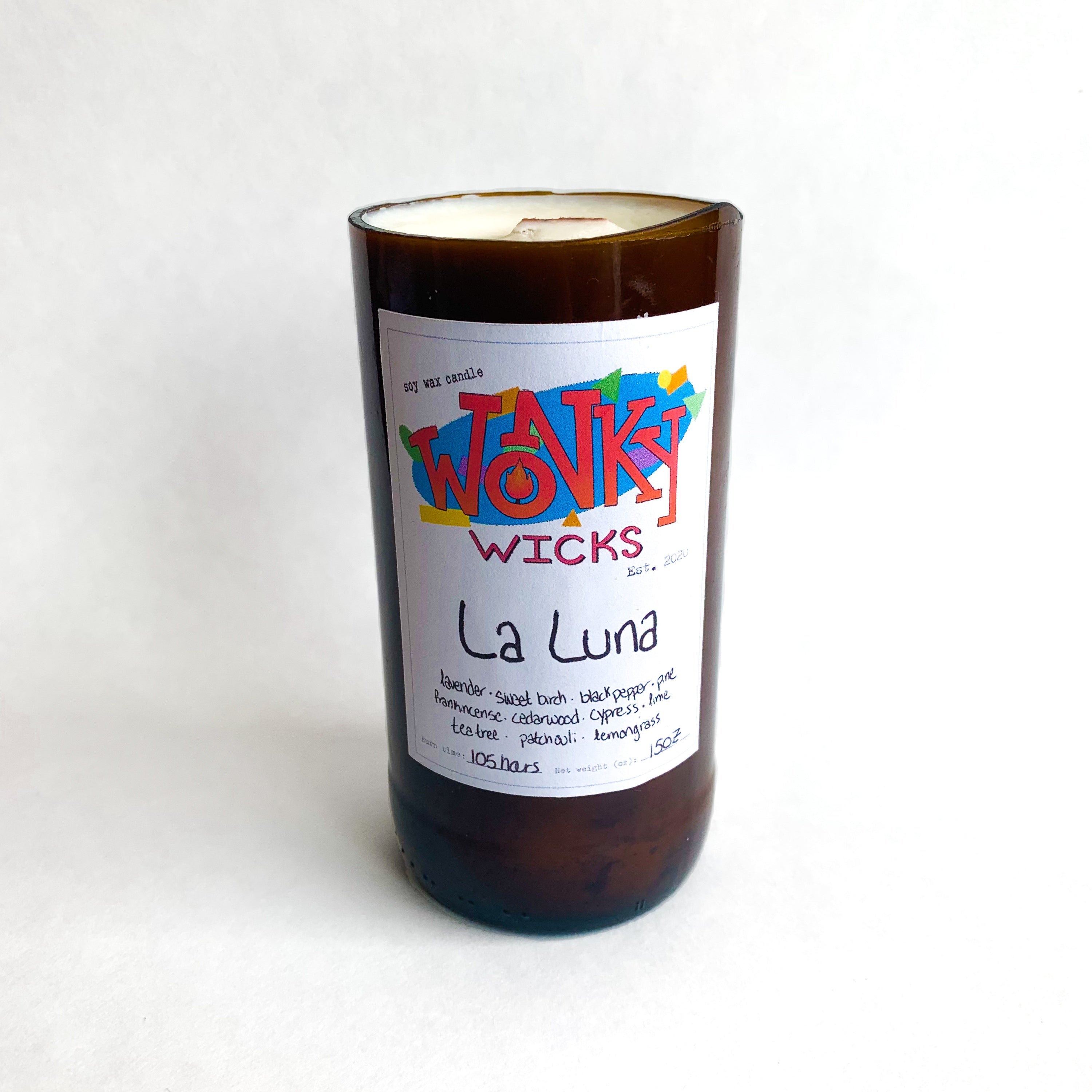 This product has no reviews yet.