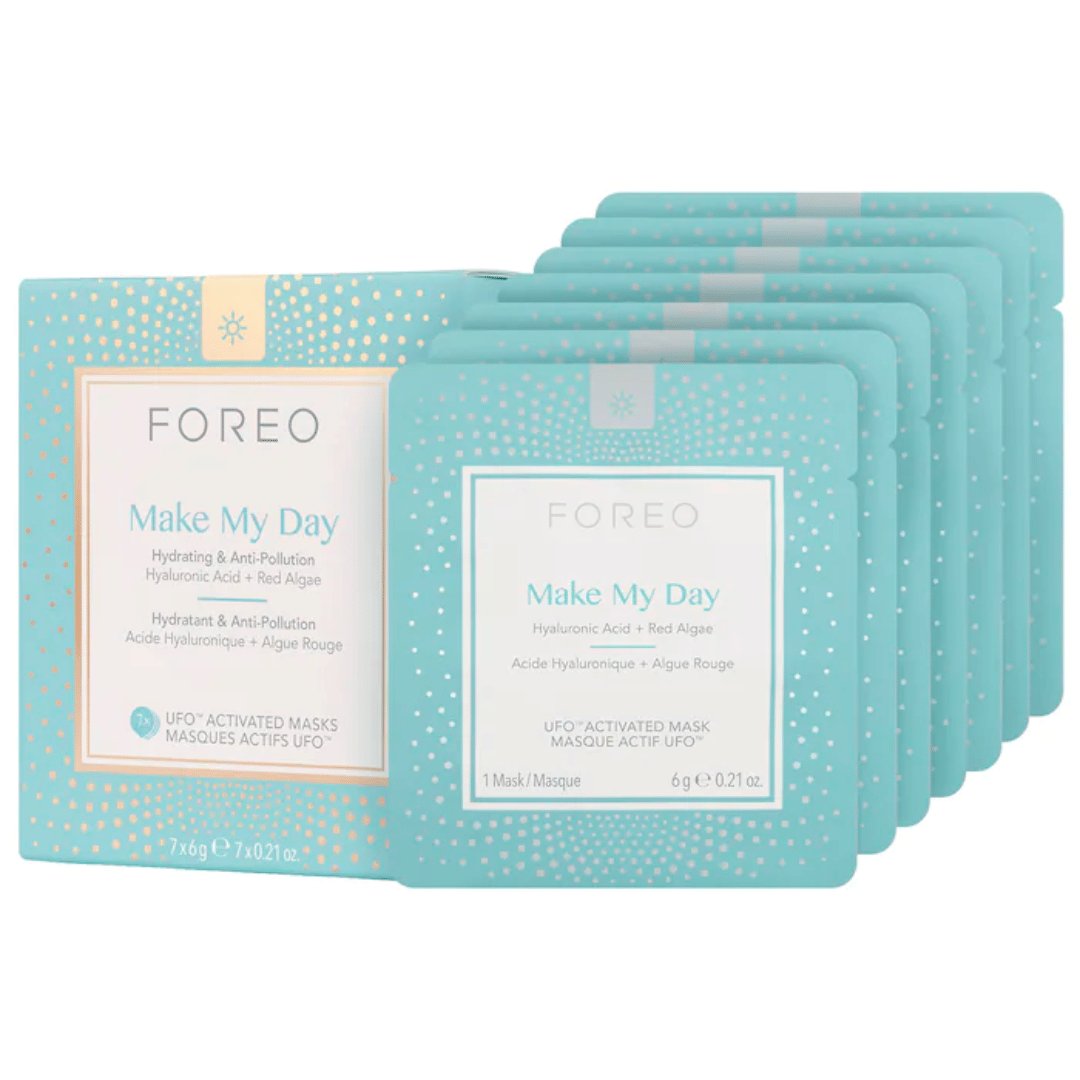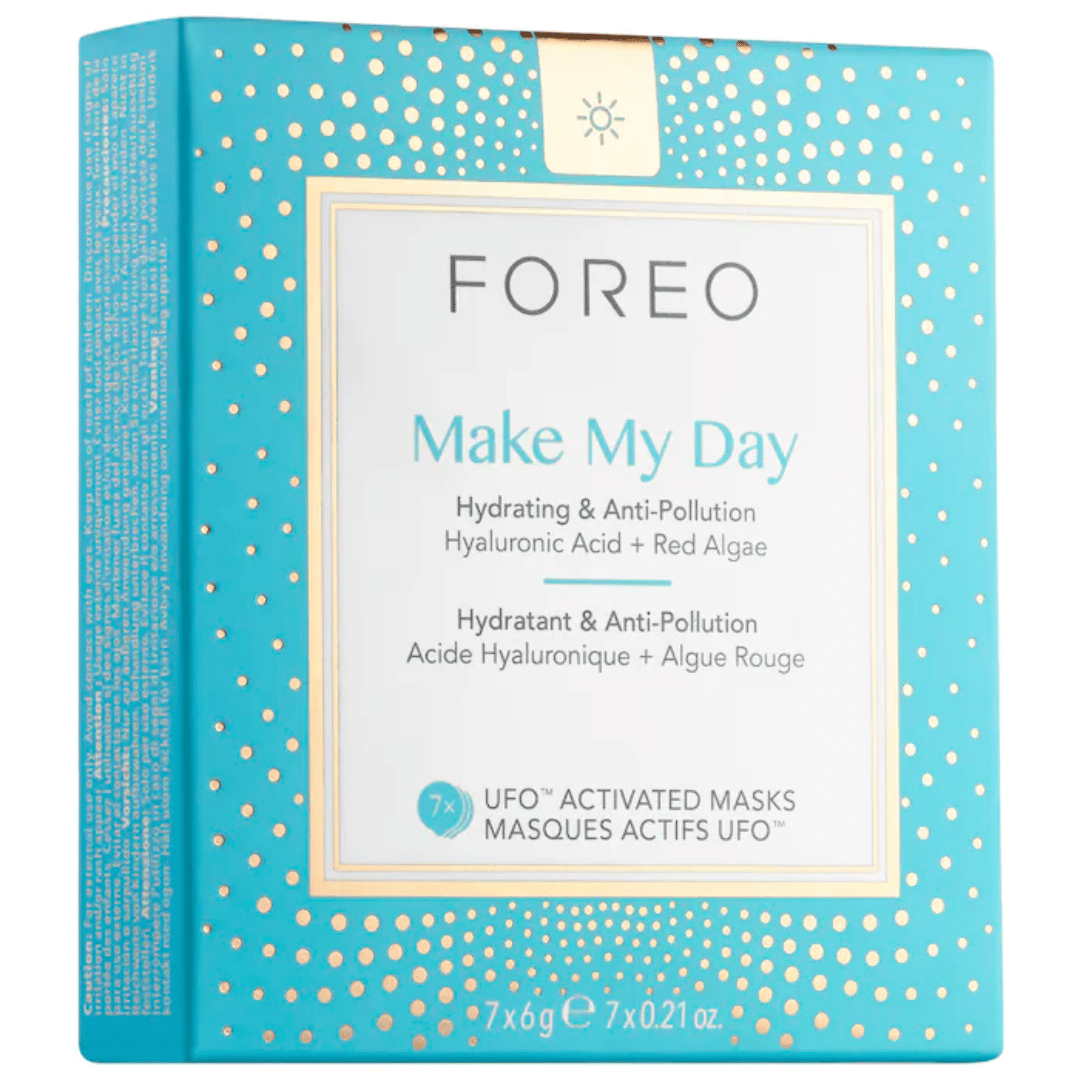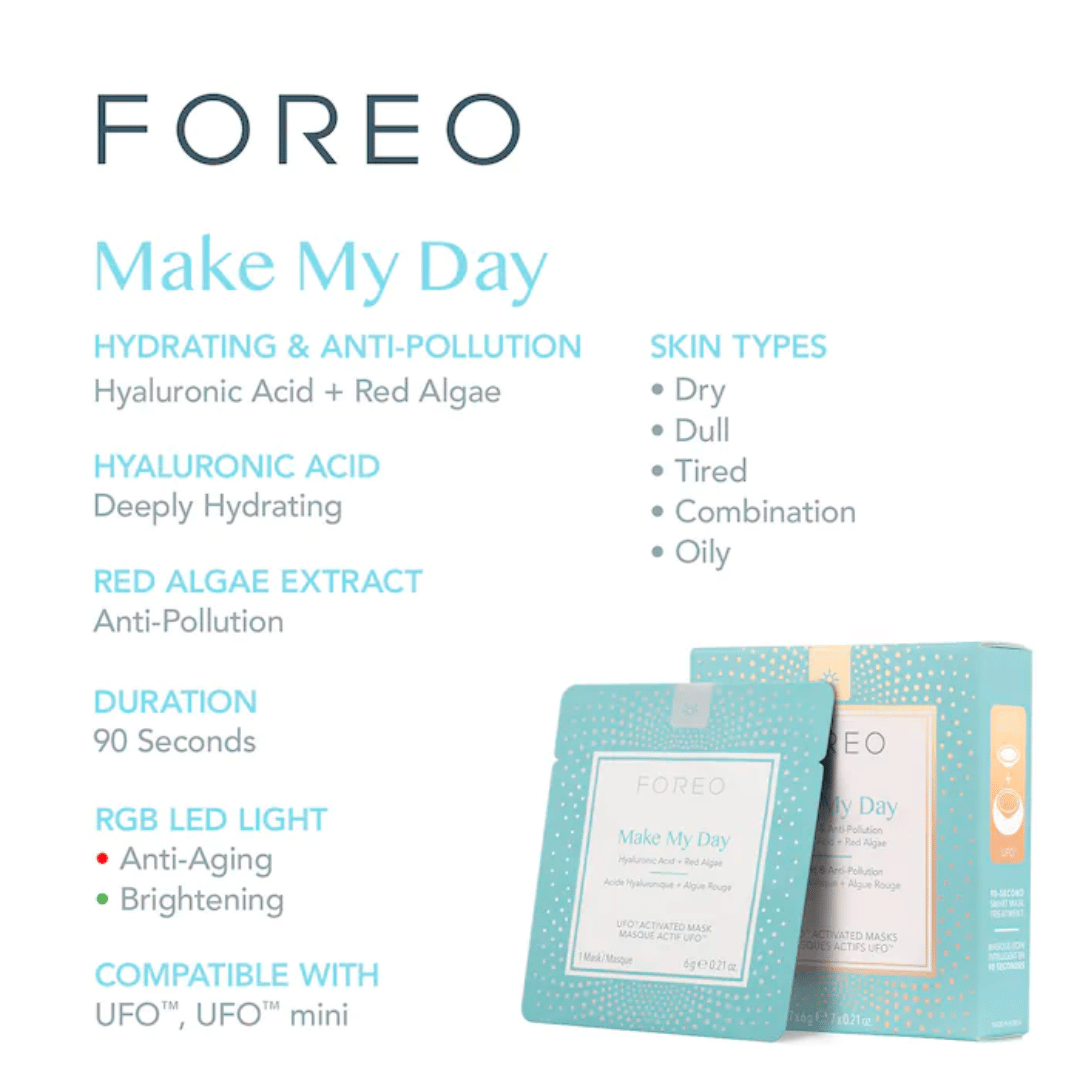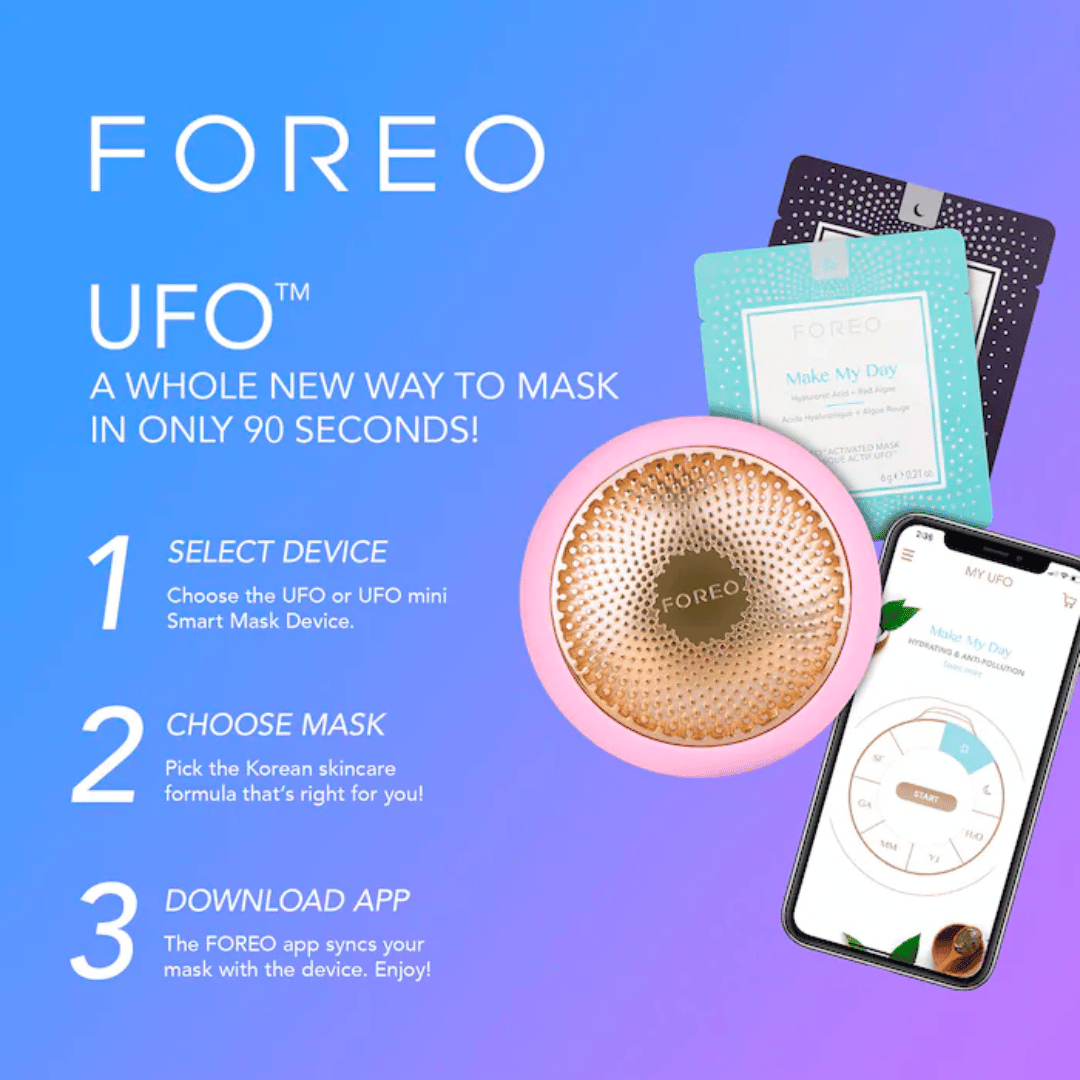 Make My Day Mask (7x) | FOREO
---
Make My Day Mask | FOREO - 7 pack
Anti-Pollution & Hydrating Facial Treatment
7 x UFO activated masks per pack
This luxurious red algae and hyaluronic acid face mask is just what your skin needs to start the day. Until now, masking in the morning just wasn't feasible. But this 90-second UFO facial treatment leaves skin looking and feeling hydrated, protected and ready for anything!
A SMART FACE MASK THAT
Instantly infuses moisture into the skin, giving it the perfect amount of hydration.
Energizes skin for a refreshed complexion and healthy glow.
Protects skin from harmful free-radicals with an anti‑pollution barrier.
KEY INGREDIENTS
HYALURONIC ACID
With the ability to hold up to 1,000X its weight in moisture, this hydrating powerhouse will leave you with radiant, glowing skin. 
RED ALGAE
Rich in antioxidants, red algae protects the skin from environmental pollutants to keep skin looking healthy.
FORMULATED WITHOUT:
Parabens
Phenoxyethanol
Silicones
Disodium EDTA
Mineral Oil
MSRP: $10.99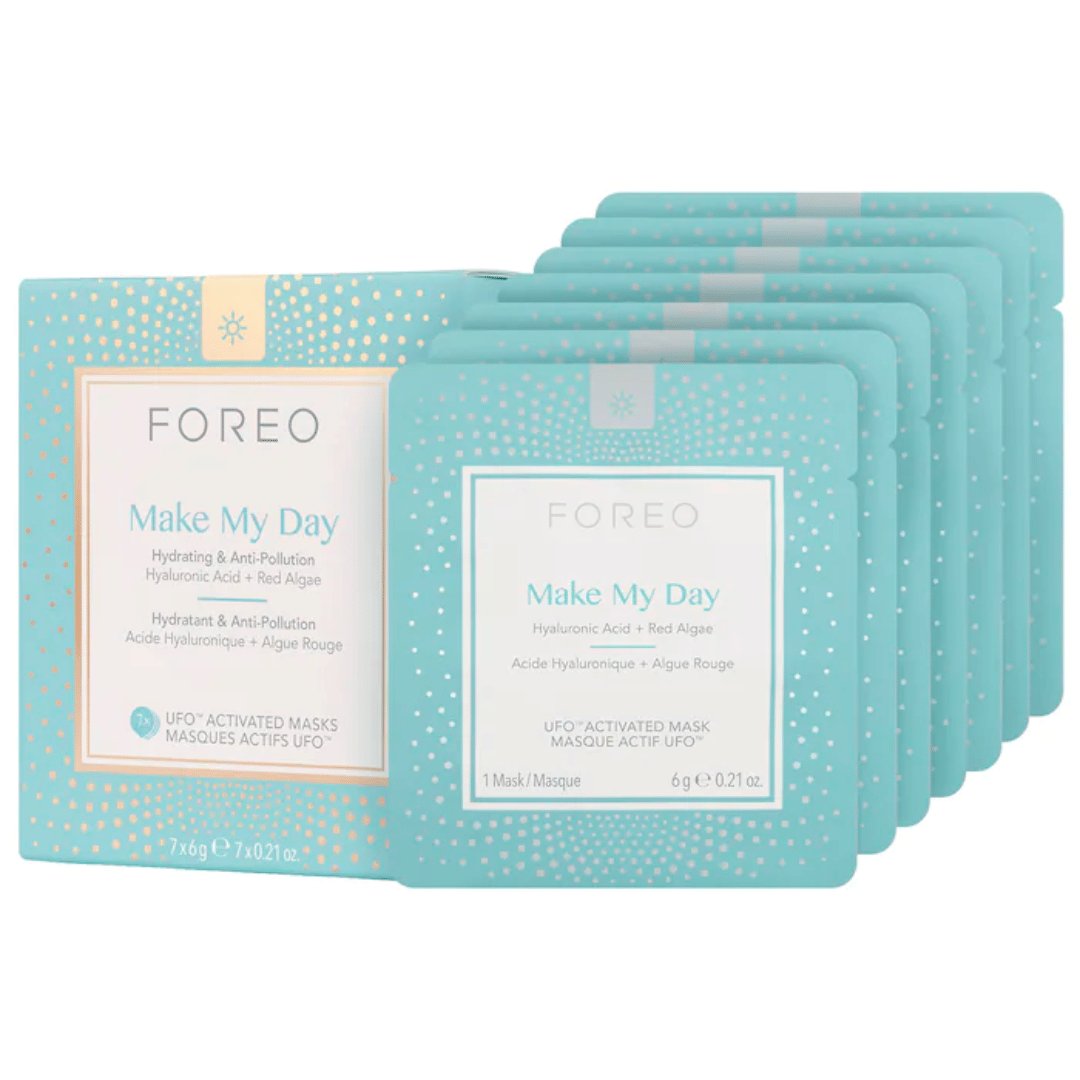 This product has no reviews yet.