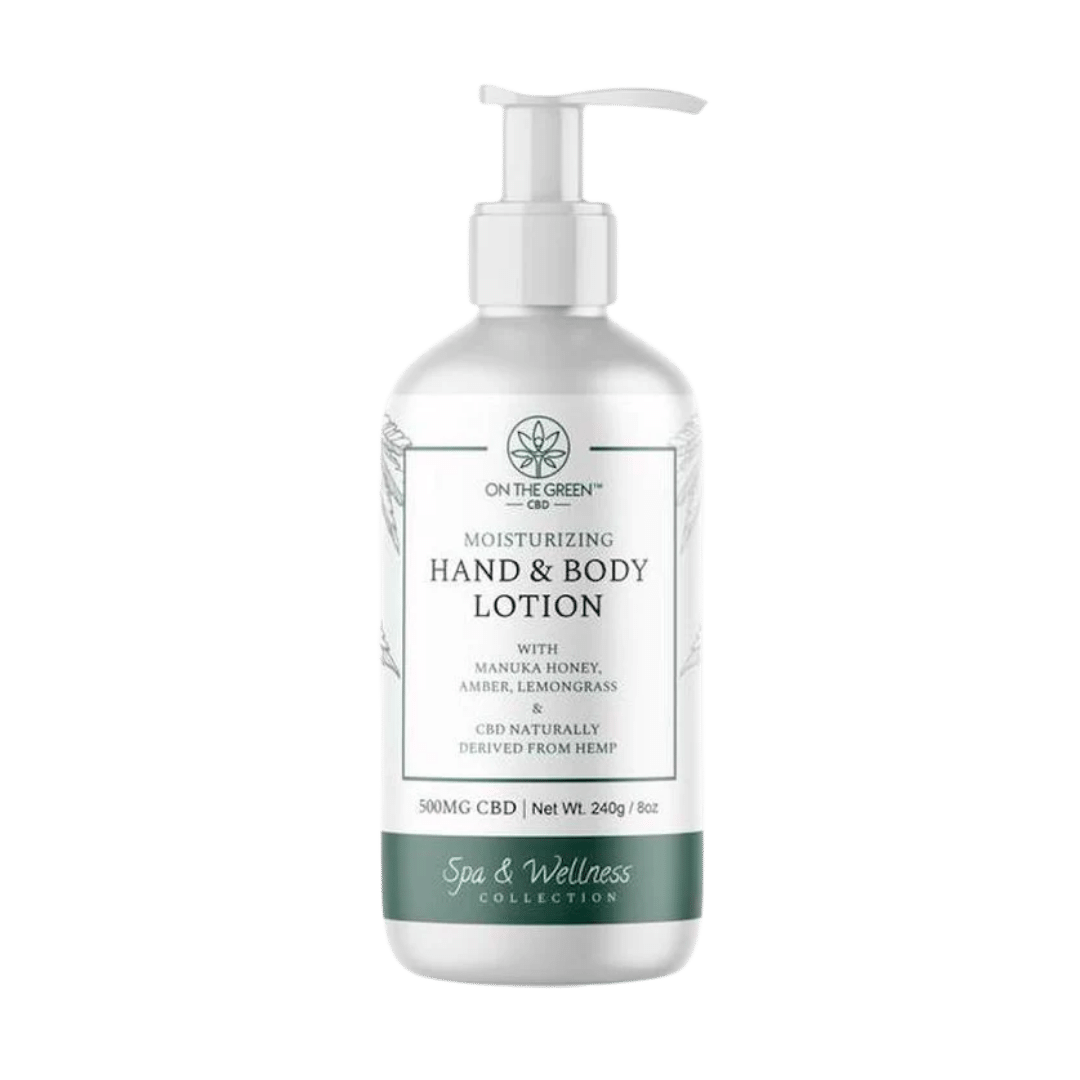 Manuka Honey Hand & Body Lotion 500MG Broad Spectrum CBD Oil | On The Green
---
Manuka Honey Hand & Body Lotion 500MG Broad Spectrum CBD Oil | On The Green - 240g/8oz
Get a healing spa experience every time you massage the Manuka honey lotion into your skin! The gentle aroma of lemongrass and amber combined with the endless healing properties of Manuka honey provide long lasting hydration and protection from free radicals. Sourced directly from New Zealand, this authentic Manuka honey boasts a UMF grading of 15+, ensuring premium quality. On The Green's unique formula is both luxurious and lightweight, instantly melting into the skin.

Perfect for: Applying to dry skin conditions, use as a daily moisturizer and massage oil into your skin after a bath or shower for smooth, hydrated skin that lasts all day.

Pro Tip: Apply a liberal amount to clean, dry skin and massage in until fully absorbed, giving special care to dry or rough areas.
MSRP: $60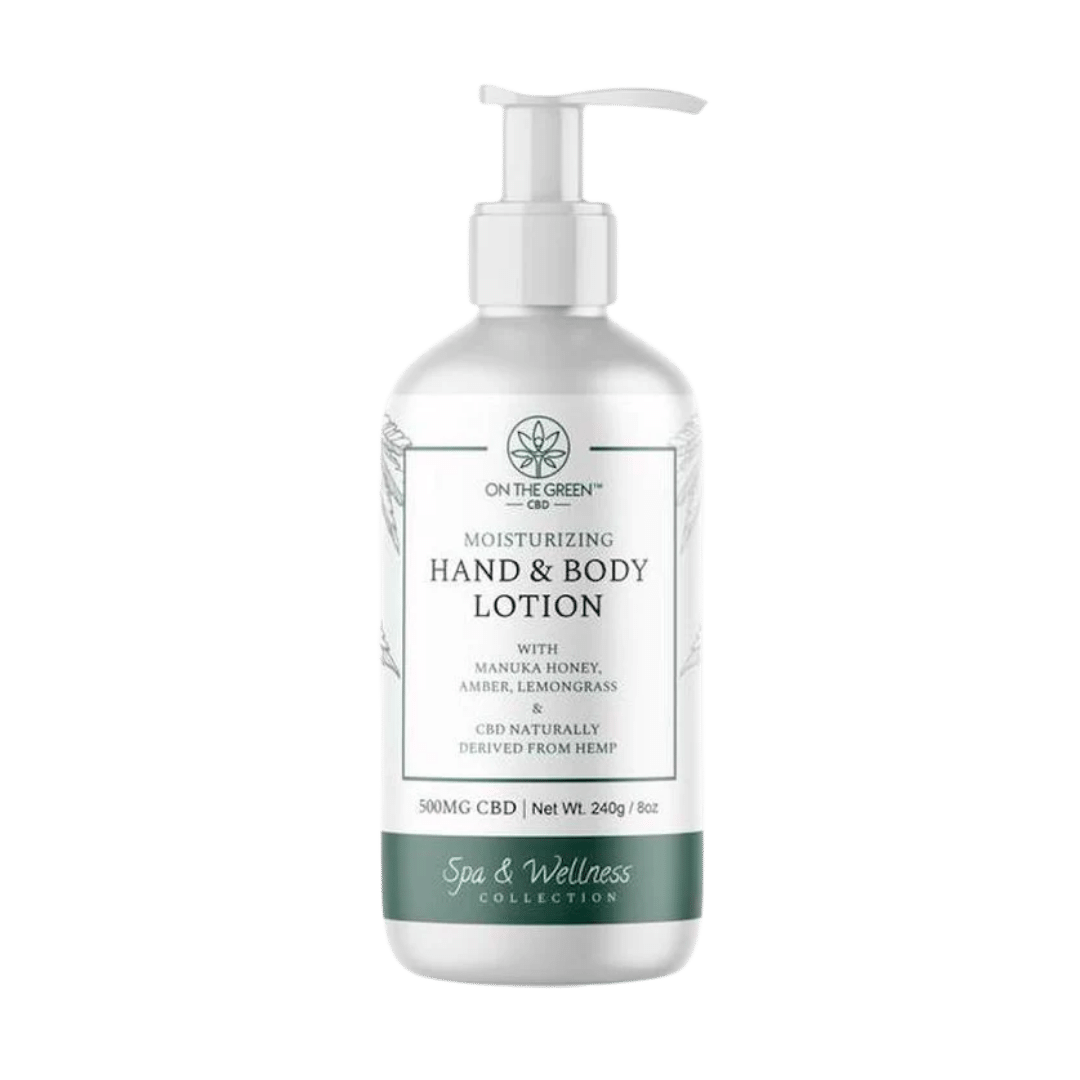 This product has no reviews yet.