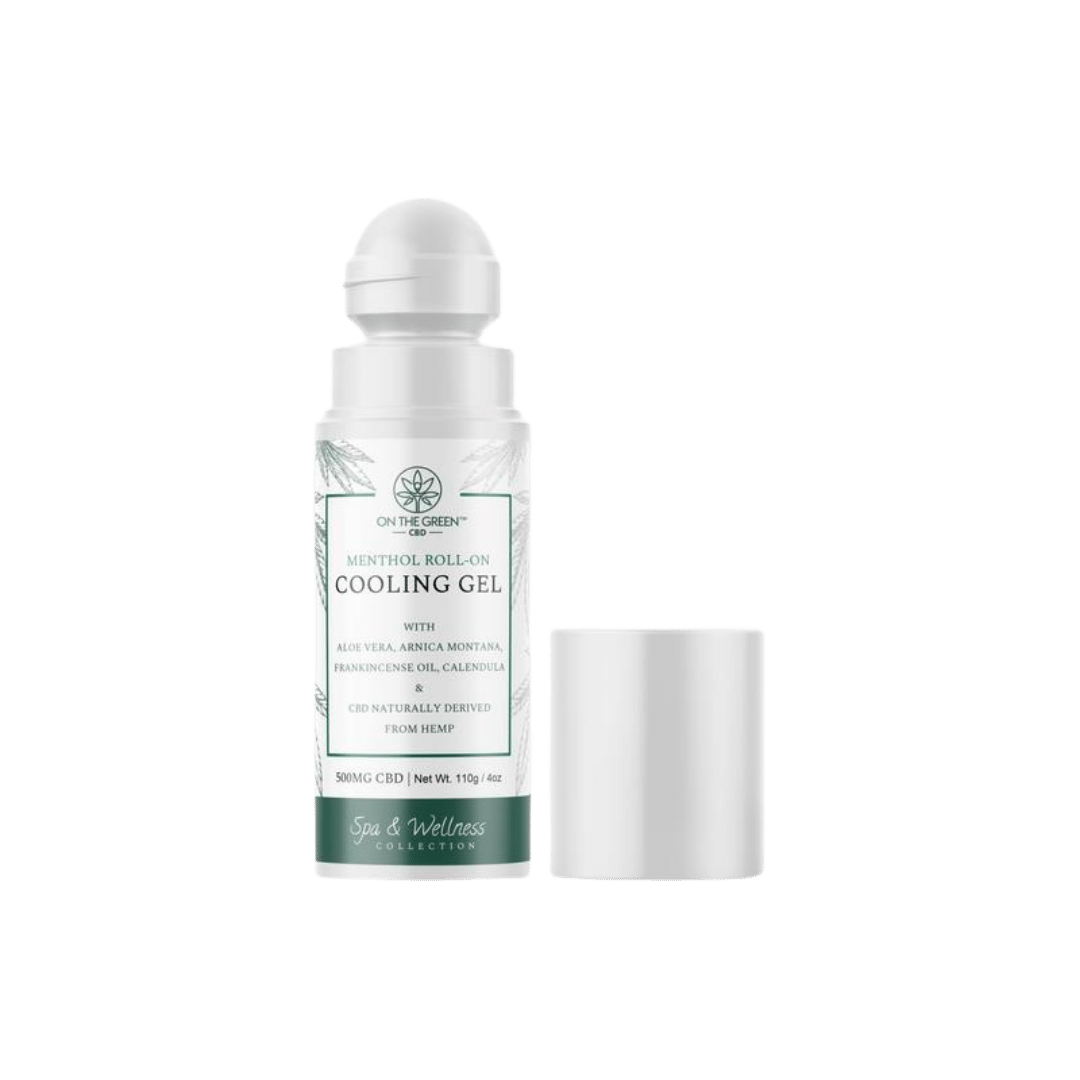 Menthol Roll-On Cooling Gel 500MG | On The Green
---
Menthol Roll-On Cooling Gel 500MG | On The Green - 85g/3oz
ALOE VERA • ARNICA MONTANA • FRANKINCENSE • CALENDULA
Alleviate aches and pains with our powerful relief cooling gel. Combining botanical, fast-acting, long lasting cooling therapy with 500 mg of broad spectrum CBD oil, On The Green's convenient roll-on applicator can assist with delivering immediate relief for injuries and any active lifestyle.

Perfect for: Easy application during or after sport, provides immediate pain relief for muscle and joint pain. Customer testimonial: I have used this product for over a year and it has changed my life. I am able to bypass invasive therapies and surgery and live a full active life enjoying all the sports and activities that make life enjoyable. I highly recommend it.

Pro Tip: Comes in a 16oz pump version for use in the treatment room. Very effective for spot treatment during massage, reducing pain and reducing inflammation.
MSRP: $50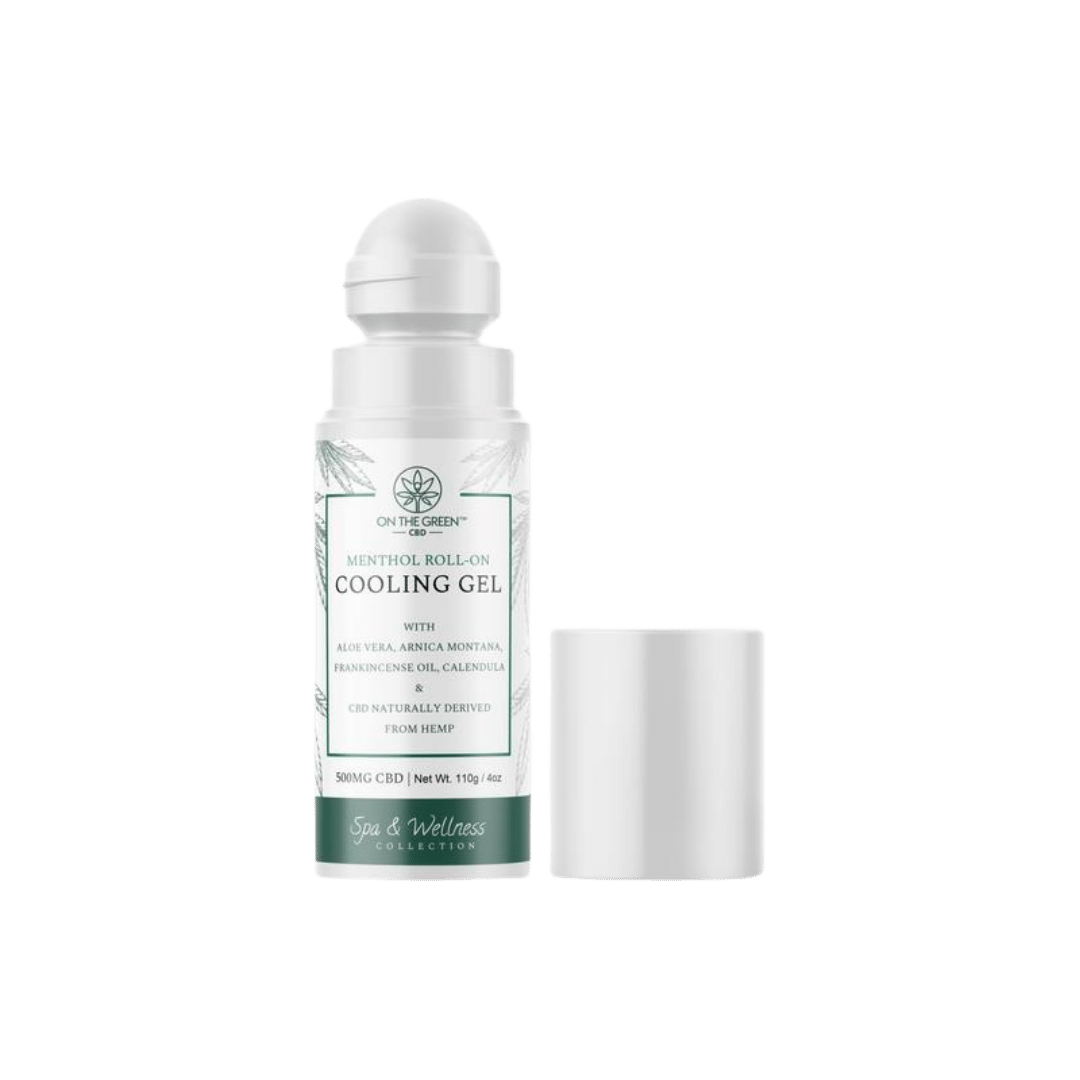 This product has no reviews yet.