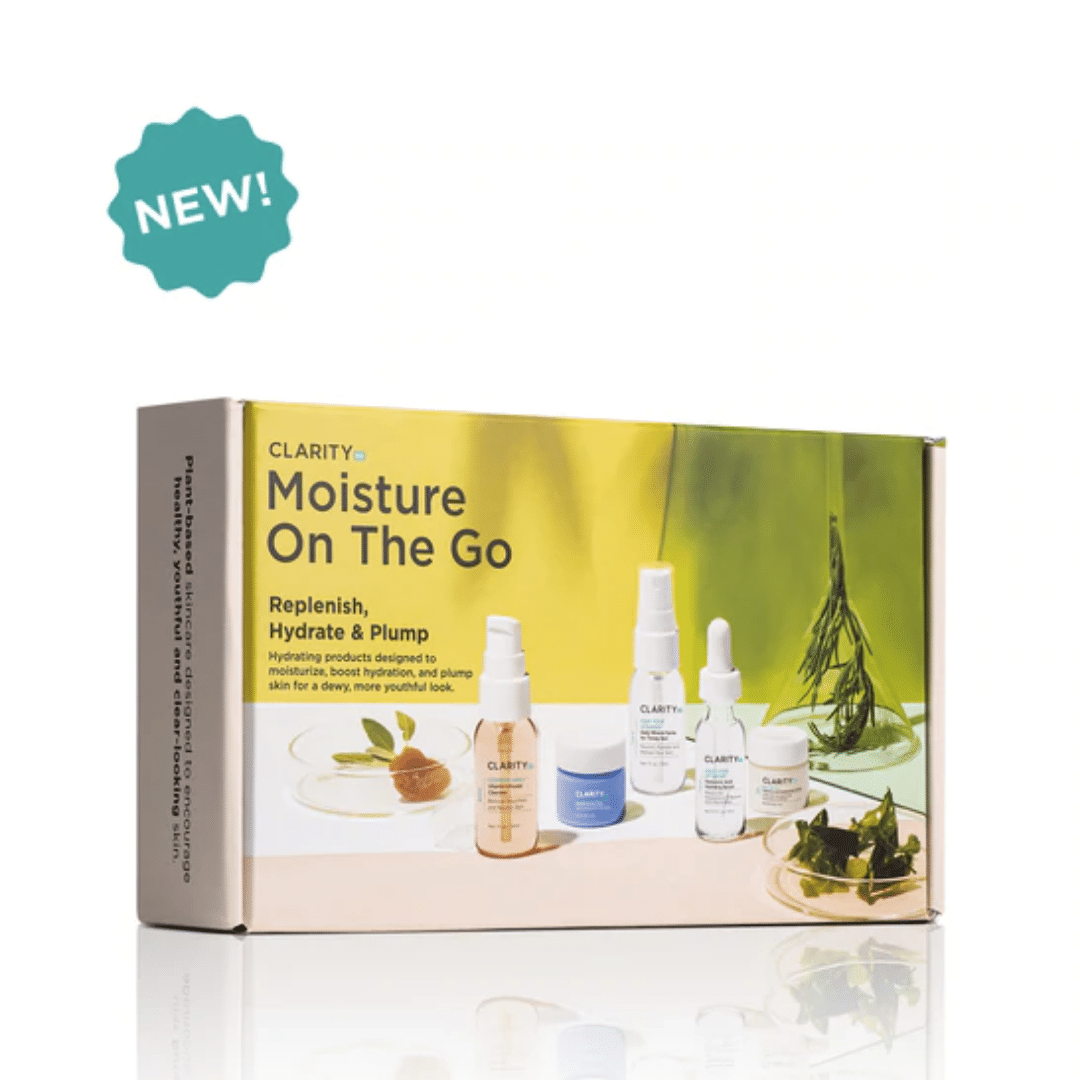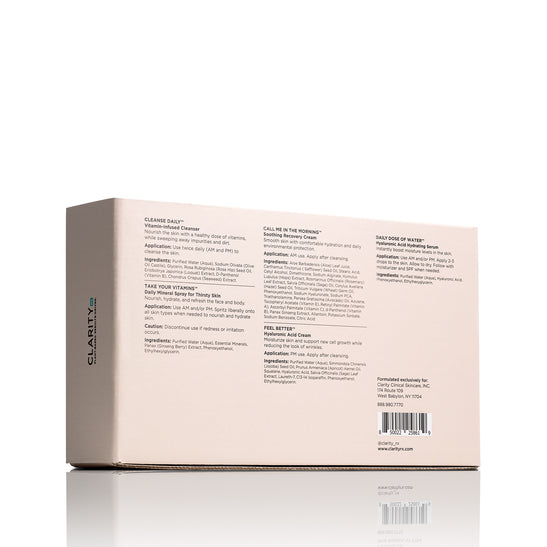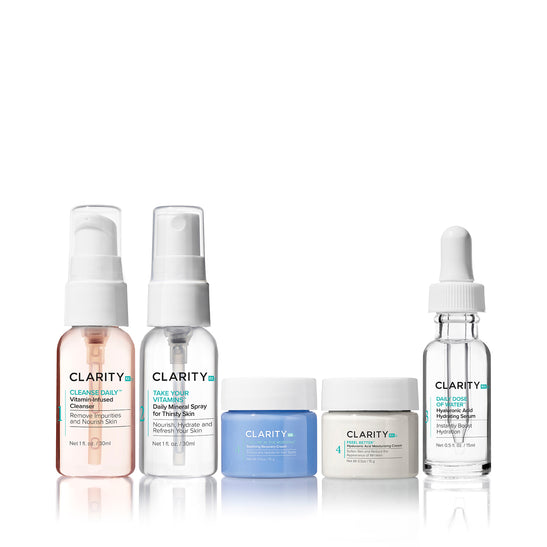 Moisture On The Go™ Kit | ClarityRx
---
Moisture On The Go™ Kit | ClarityRx
Replenish, Hydrate & Plump
Hydrating products designed to moisturize, boost hydration, and plump skin for a dewy, more youthful look.
This kit includes:
Cleanse Daily™ Vitamin-Infused Cleanser 1 oz
Take Your Vitamins™ Daily Mineral Spray for Thirsty Skin 1 oz
Call Me In The Morning™ Soothing Recovery Cream 0.5 oz
Feel Better™ Hyaluronic Acid Moisturizing Cream 0.5 oz
Daily Dose Of Water™ Hyaluronic Hydrating Serum 0.5 oz
Recommended For: Dry, Dehydrated Skin.
MSRP: $54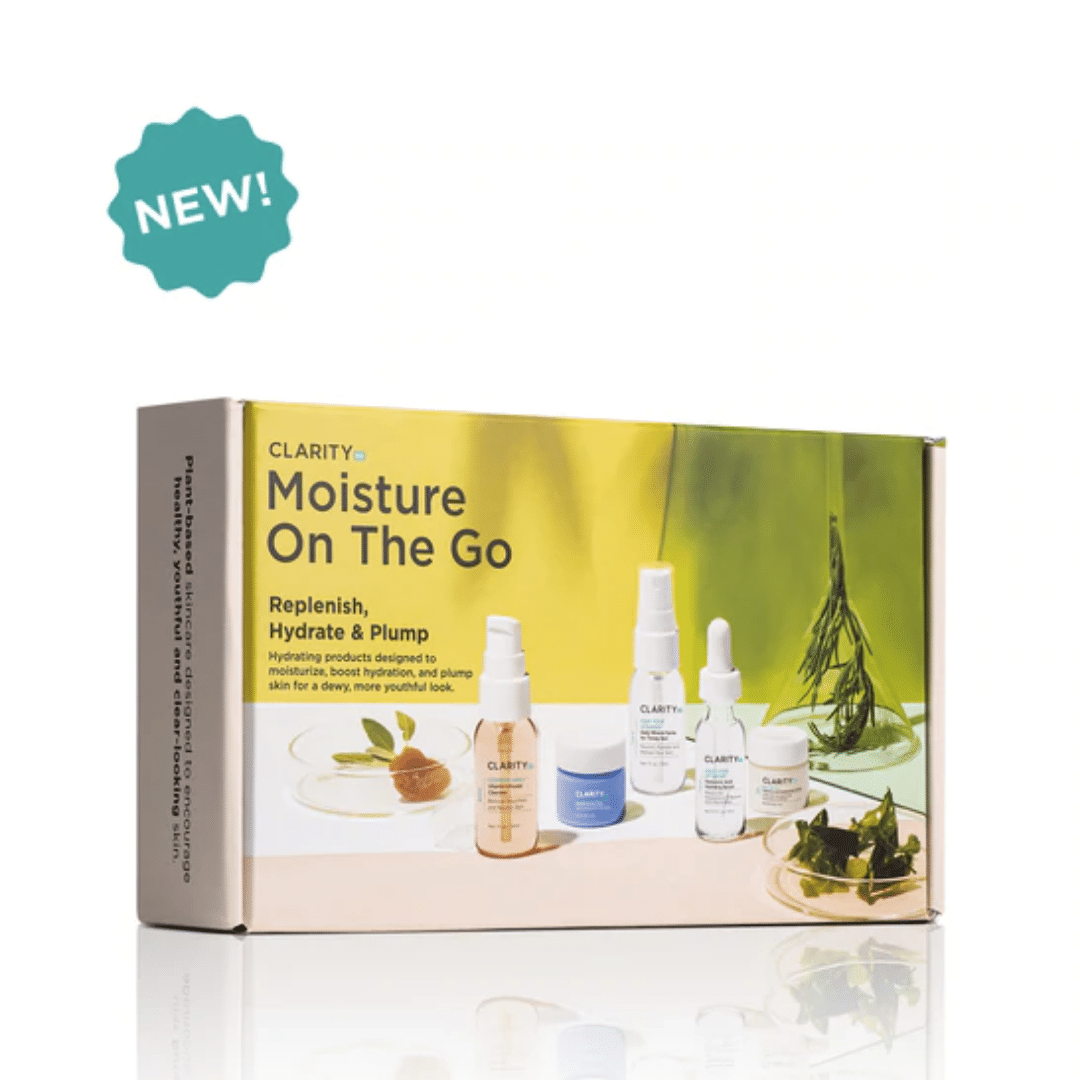 This product has no reviews yet.