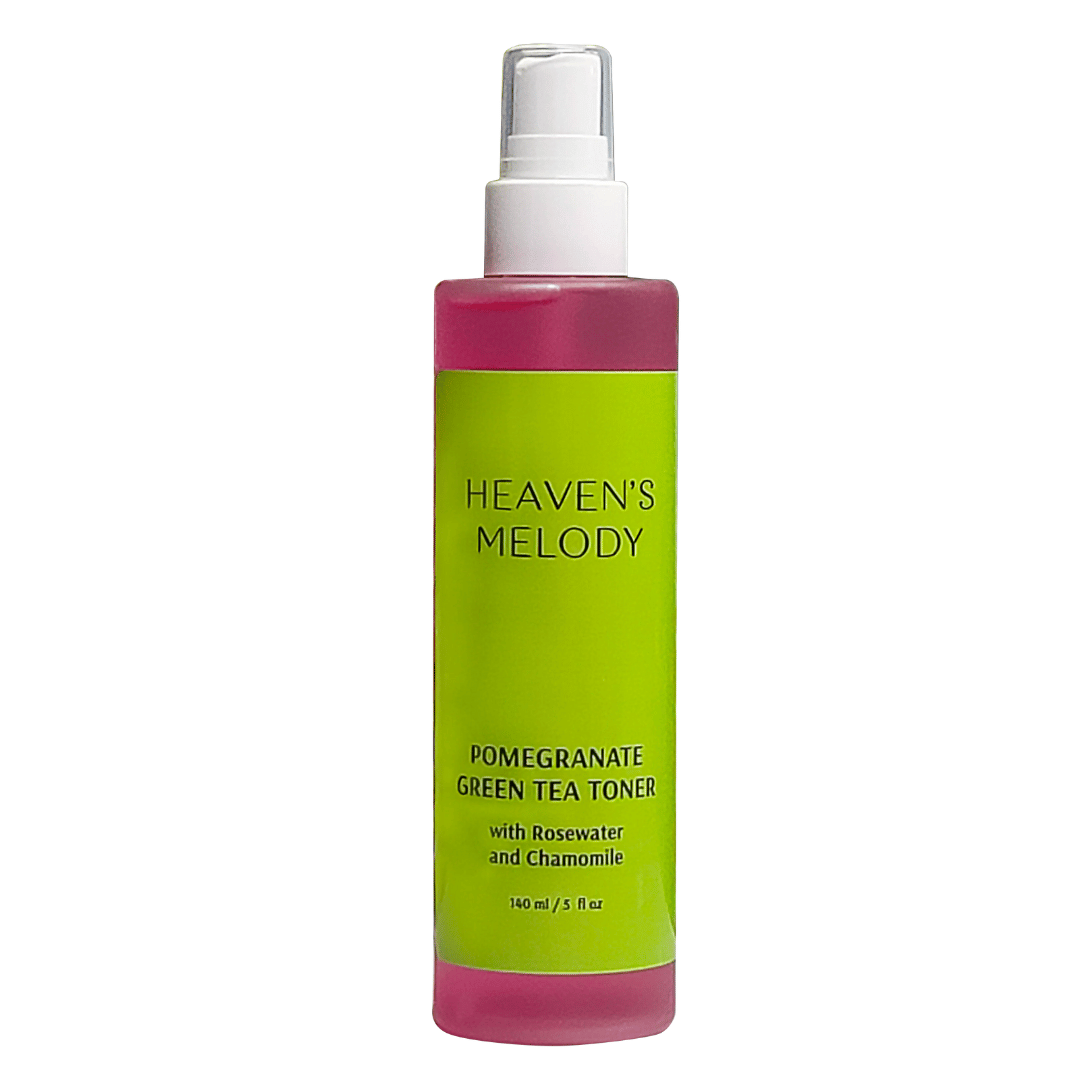 Pomegranate Green Tea Toner | Heaven's Melody
---
Pomegranate Green Tea Toner | Heaven's Melody - 140 mL/5 fl oz
What It Is:
Pomegranate Green Tea Toner with Rosewater and Chamomile
What It Does:
This gently and effective toner will fight off environmental stresses and free radical damage. Enriched with Rosewater and Chamomile, this toner will soothe and puffy your skin leaving it fresh and revitalized.
Skin Type:
Sensitive and Oily
Features and Benefits:
- Green Tea Extract delivers many intriguing health benefits internally and topically.
- Rose Water: Helps balance the ph of the skin, softens and soothes.
- Aloe Vera is derived from plant leaves and widely recognized as a botanical miracle.
What Else You Need To Know:

Cruelty Free, Vegan, Gluten Free
How To Use:
After cleansing, apply one to two sprays onto face and neck. Leave on.
MSRP: $42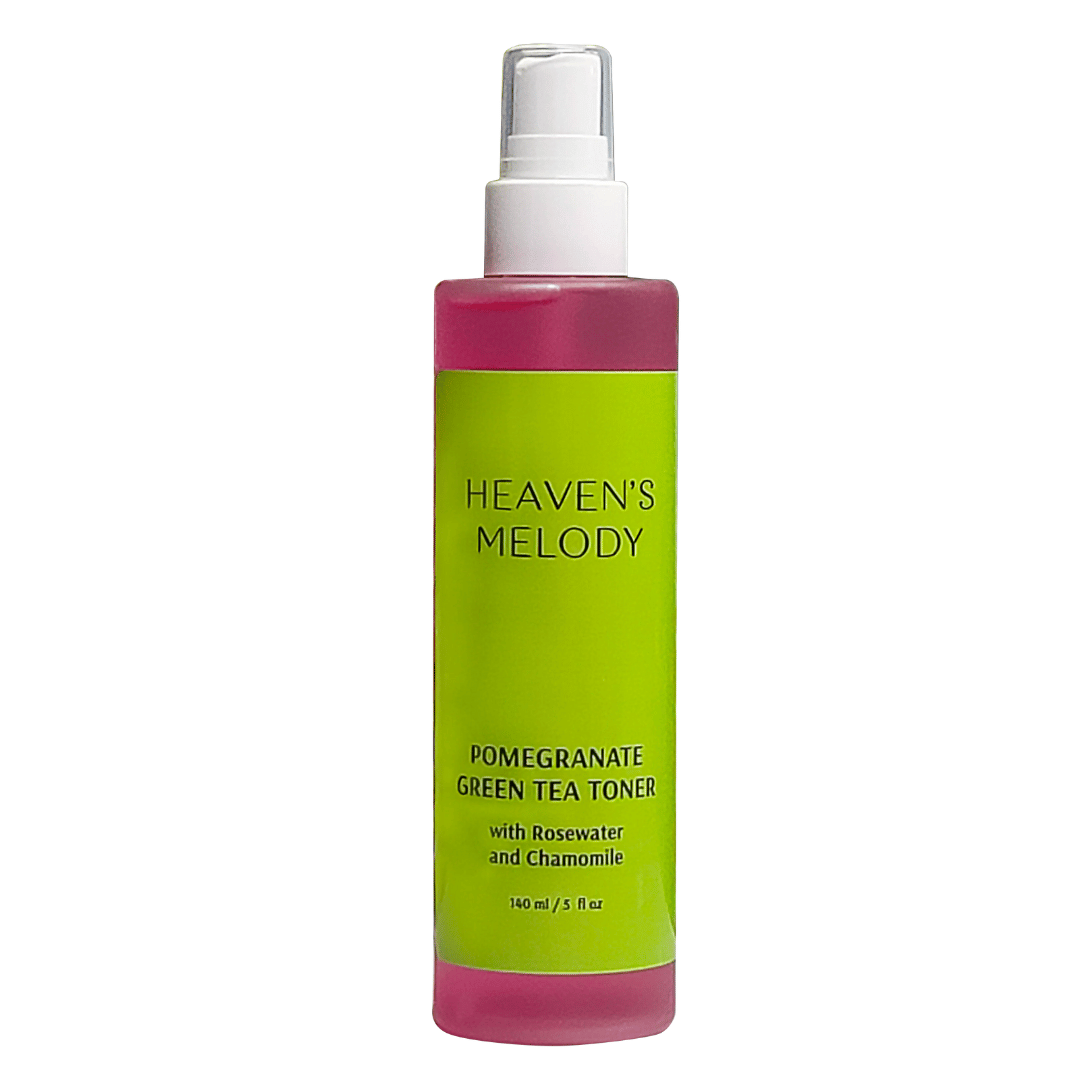 This product has no reviews yet.