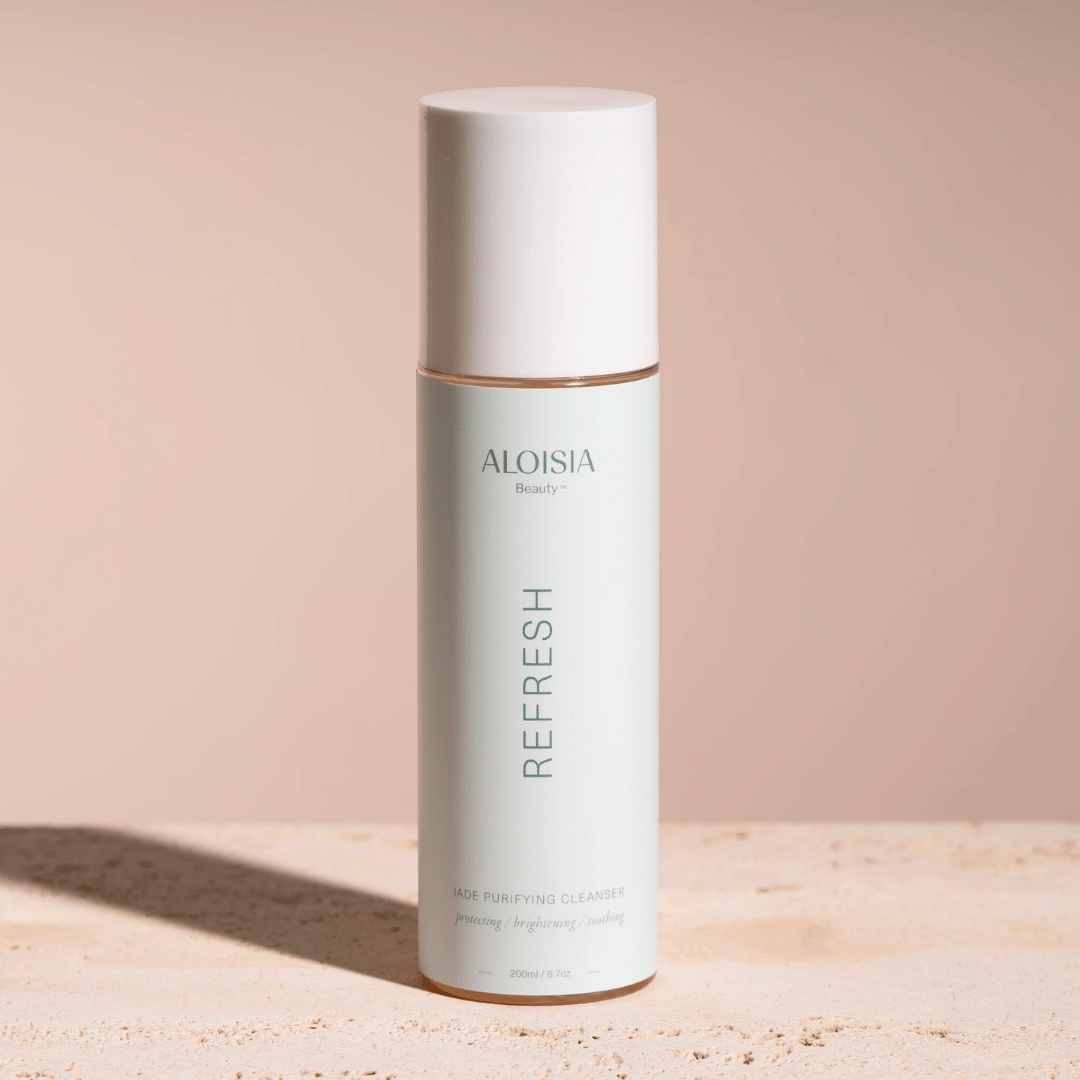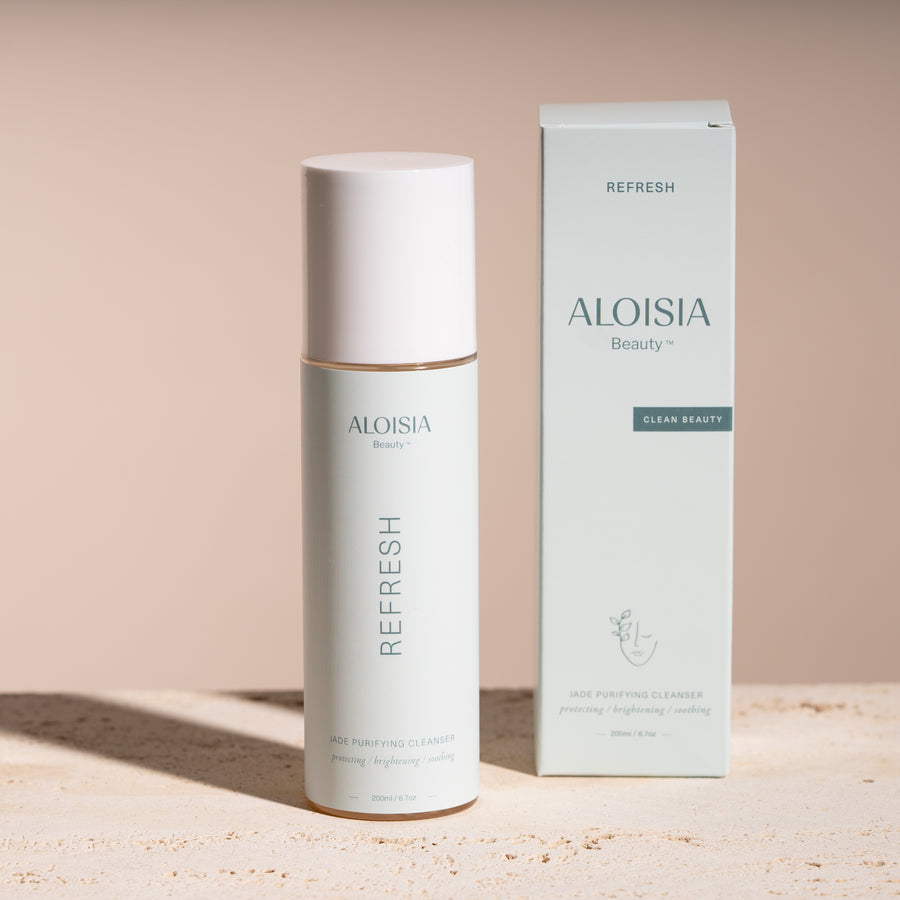 REFRESH Jade Purifying Cleanser | Aloisia Beauty
---
REFRESH Jade Purifying Cleanser | Aloisia Beauty - 200 mL/6.7 oz
Protecting / Brightening / Soothing
Refresh and thoroughly cleanse your face while experiencing the purifying and neutralizing energy of Jade water. A unique and high Alkaline water that is filtered through a fine white jade stratum deep within the mountains of Korea.
With a balancing pH of 5.4, our ultra-cleansing formulation gently washes away makeup, dirt, sweat, and other impurities on your skin's surface and reveals a purified, protected, bright, and calm complexion!
Protecting – enriched with emollients and ceramides to Improve the health and hydration of your skin's natural barrier, help shield against environmental pollutants and leave your skin looking smoother over time.
Brightening – contains brightening superstar ingredients like Licorice Root, Sweet Orange Peel Oil, and Lotus Flower
Soothing--With Green Tea, Propolis and Korean Angelica to help calm and soothe the skin.
MSRP: $38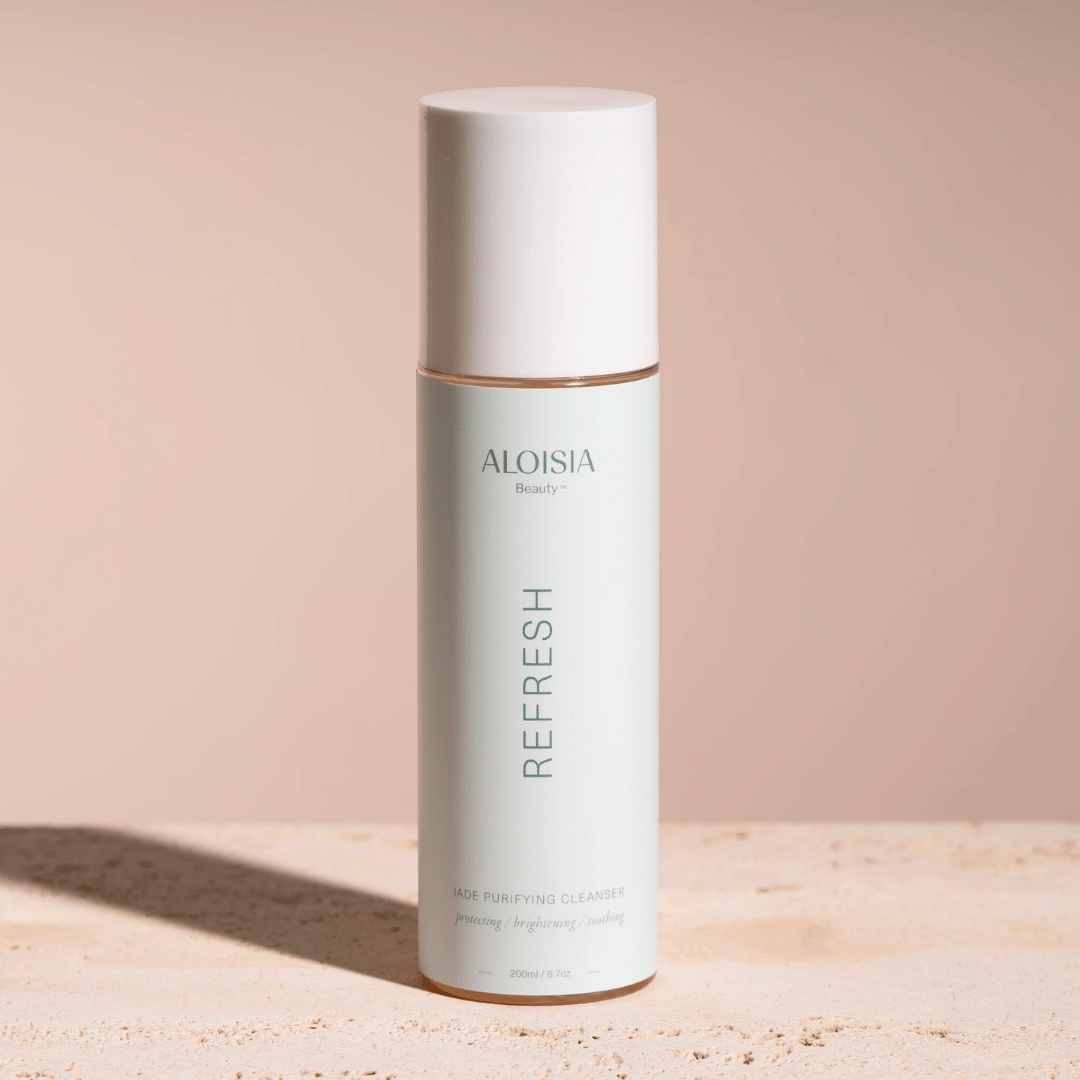 This product has no reviews yet.