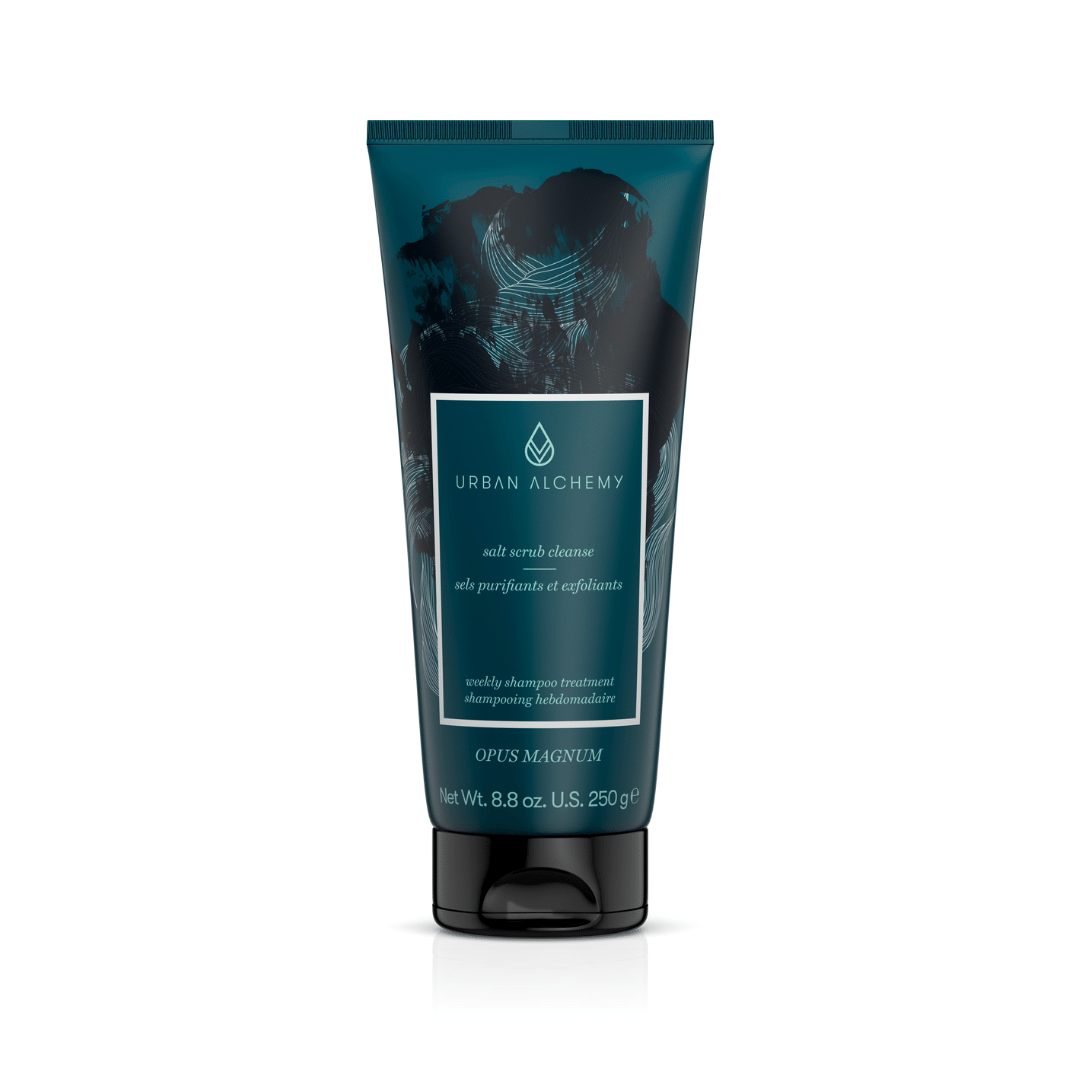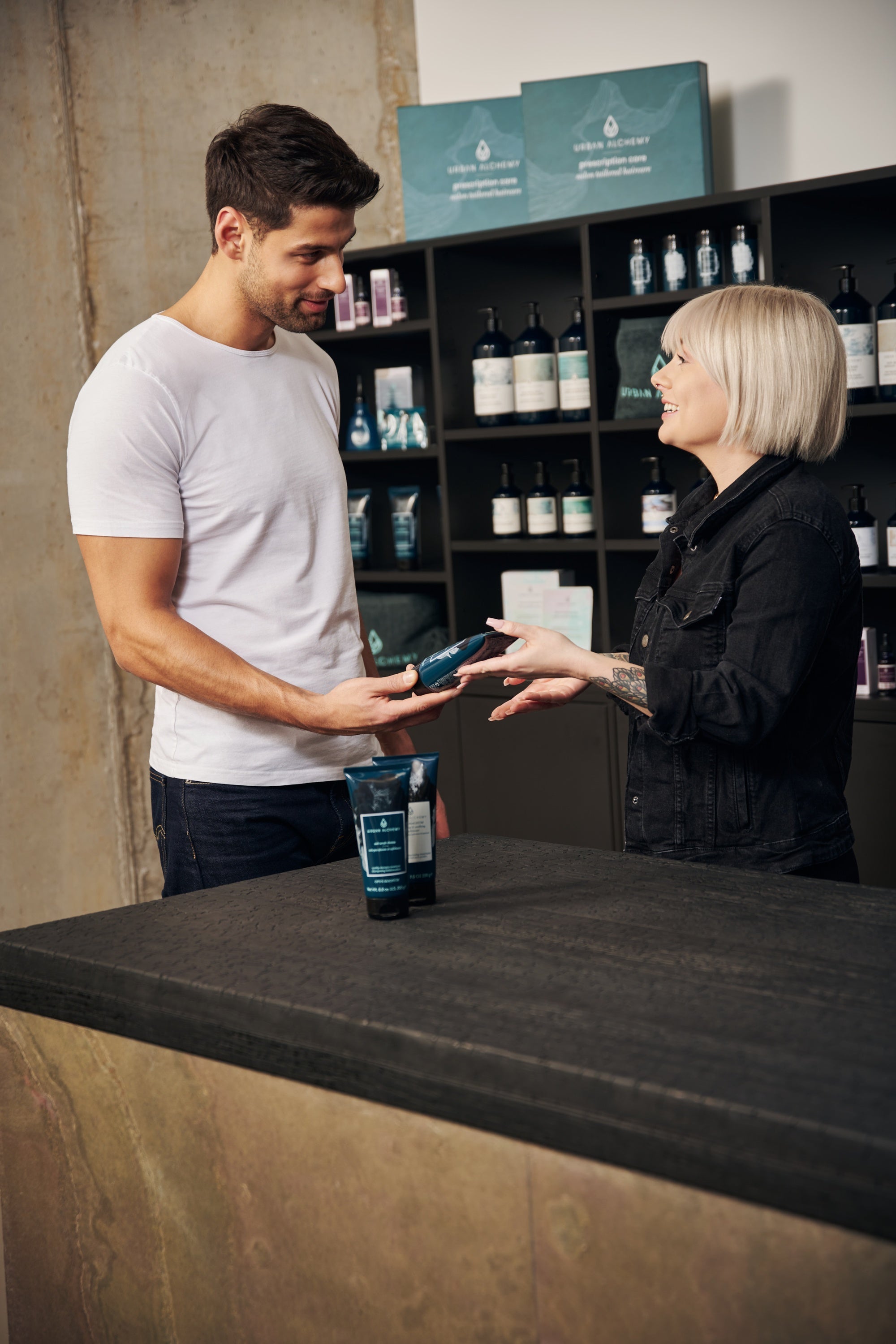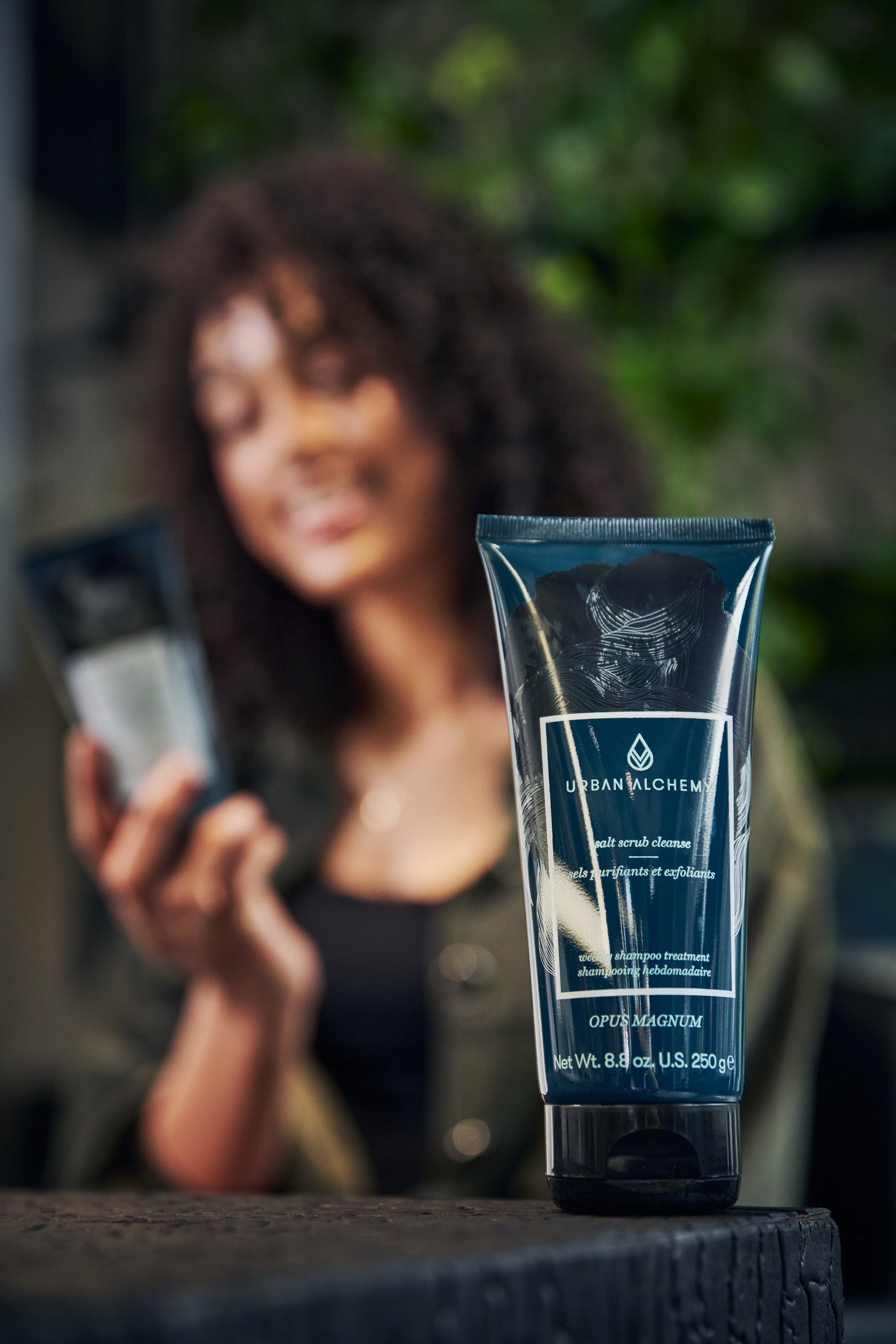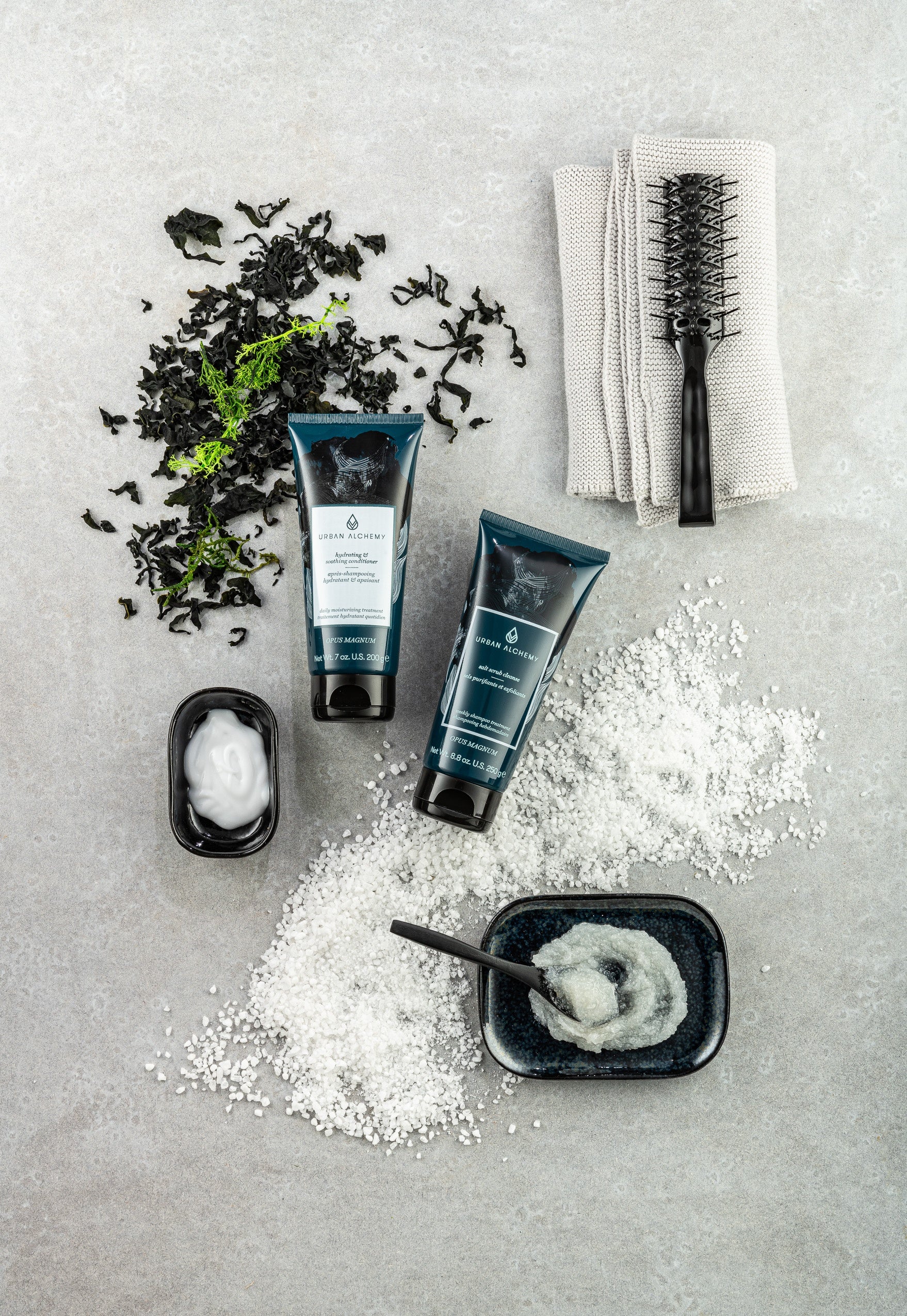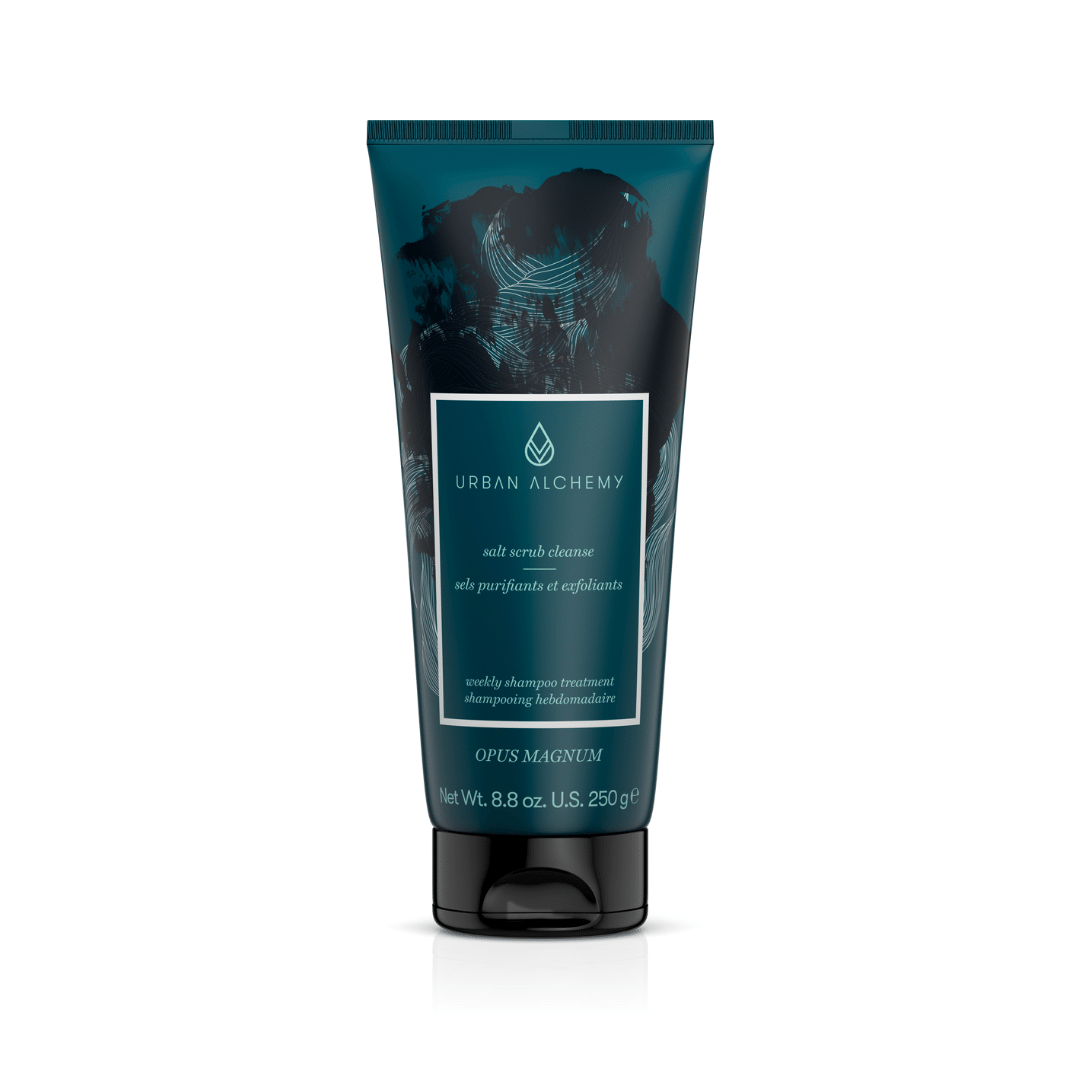 Salt Scrub Cleanse Shampoo | Urban Alchemy
---
Salt Scrub Cleanse Shampoo | Urban Alchemy - 8.8 oz/250 g
Urban Alchemy Salt Scrub Cleanse Shampoo is a deep cleansing shampoo treatment infused with our signature blend sea spa complex. A combination of sea salt and seaweed extract provides moisture and deep cleanse to the hair. A gentle exfoliating scrub that helps to remove dead skin cells and residues caused by the build up of styling products.

Deep cleansing shampoo with sea salt exfoliator.
Scrubbing effect through salt crystals.
Helps to remove environmental buildup from hair.
Perfect preparation for conditioner or mask.
Provides moisture to hair and scalp through seaweed extracts and wheat protein.
Formulated without parabens, microplastic and ingredients from animal origin.
MSRP: $30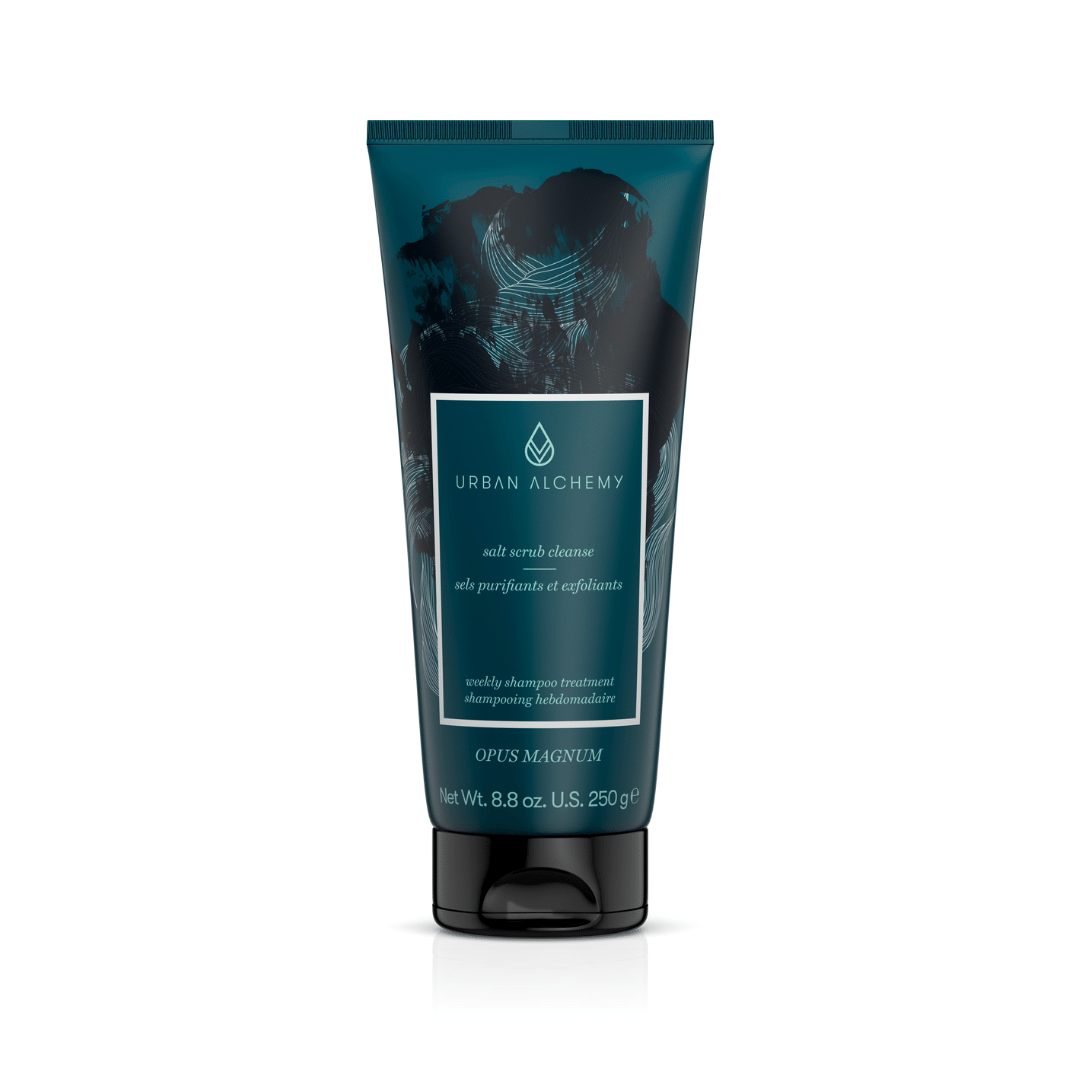 This product has no reviews yet.