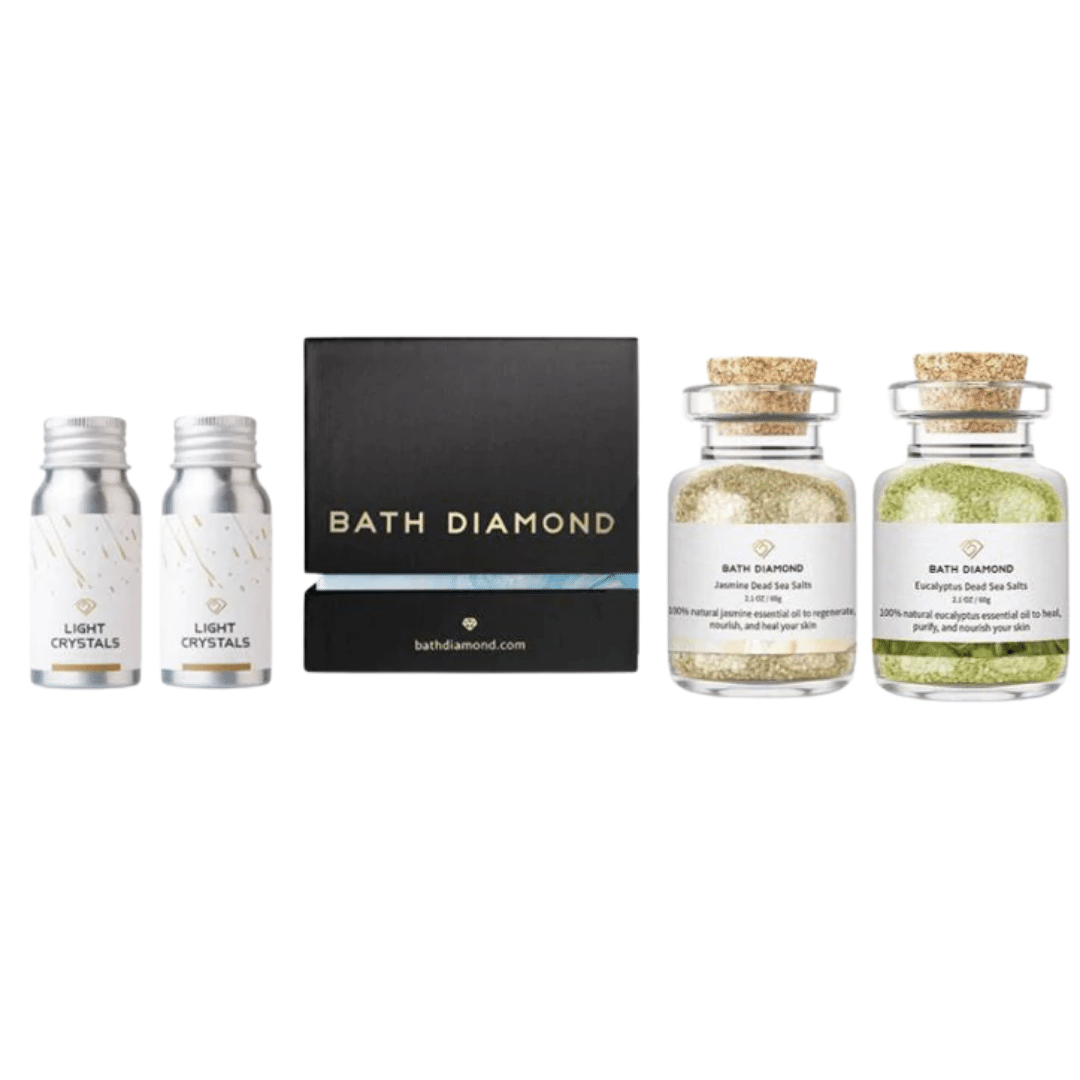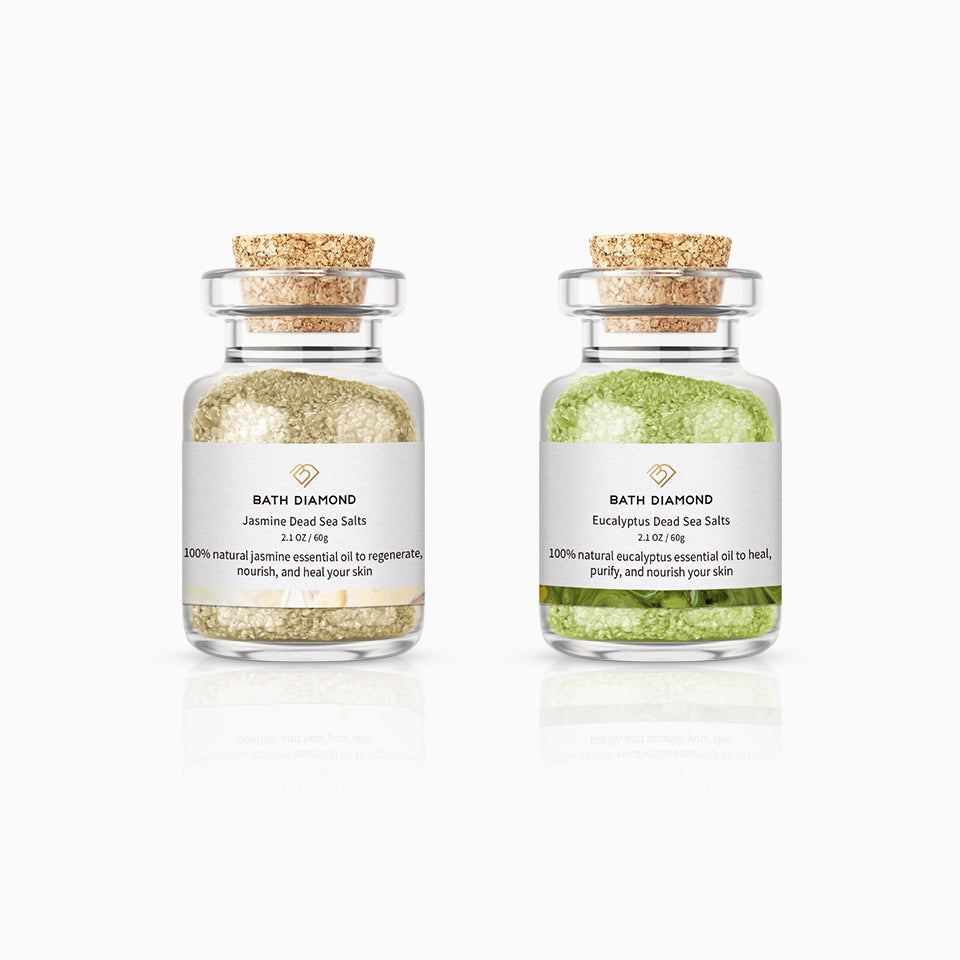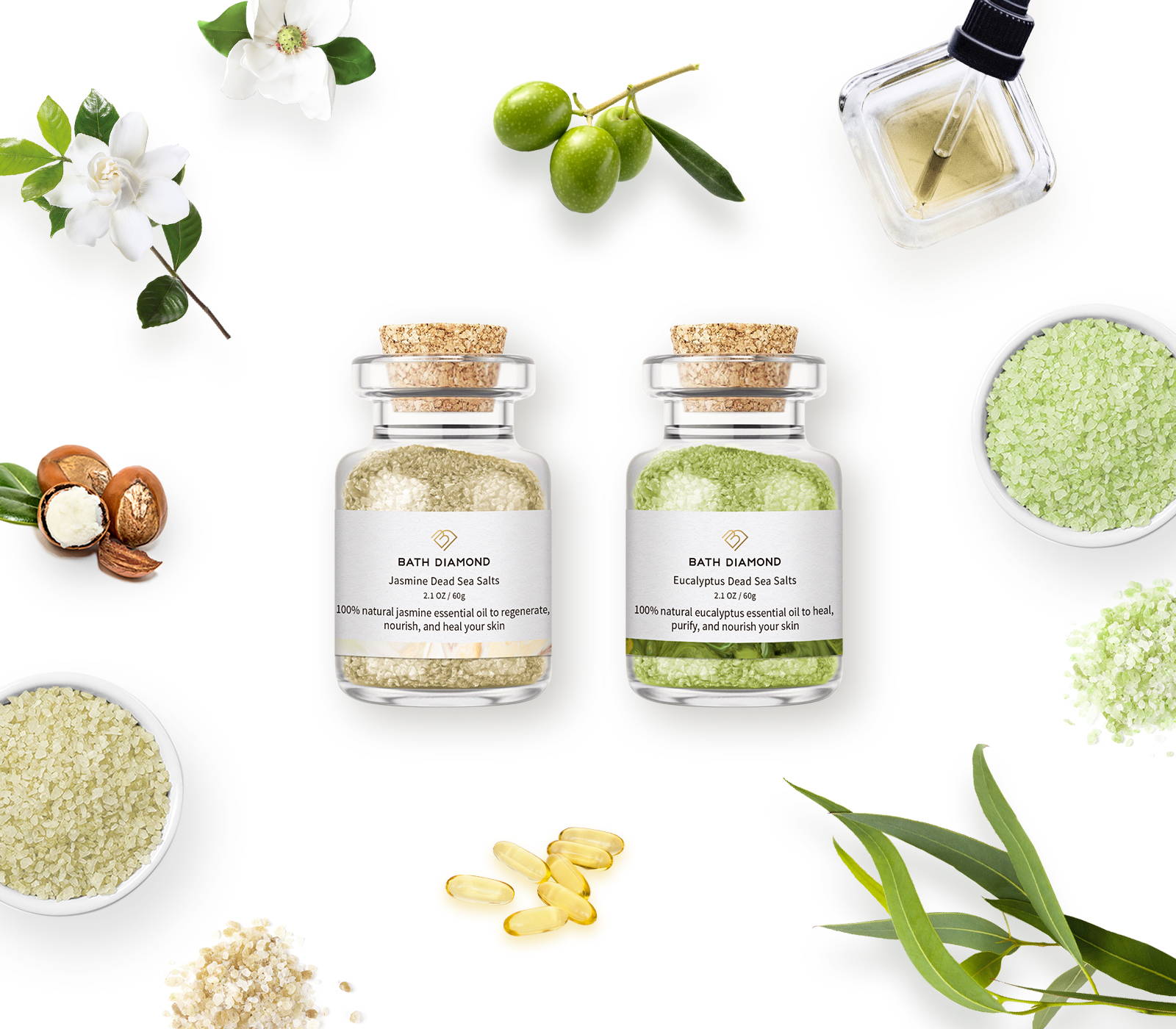 Soaking Salts Gift Set | Bath Diamond
---
Soaking Salts Gift Set | Bath Diamond - 4.8 oz/136 g
A gift set of the Jasmine and Eucalyptus Salt Soaks
Like diamonds, our marine luciferin light crystals are both rare and luxurious. Found in bioluminescent organisms who roam the tranquil depths of the ocean, this natural antioxidant-rich compound is the perfect addition to any bath experience. Use this luminous blend of natural essentials oil, Dead Sea salt, and marine luciferin to detoxify and regenerate your skin, while calming your mind and recharging your focus.   
Each gift pack includes one Jasmine 19 and one Eucalyptus 19 Salt Soak.
You can combine your Jasmine 19 and Eucalyptus 19 Salt Soaks with both vials of Light Crystals for an extra luxurious bath. Go ahead, use it all at once.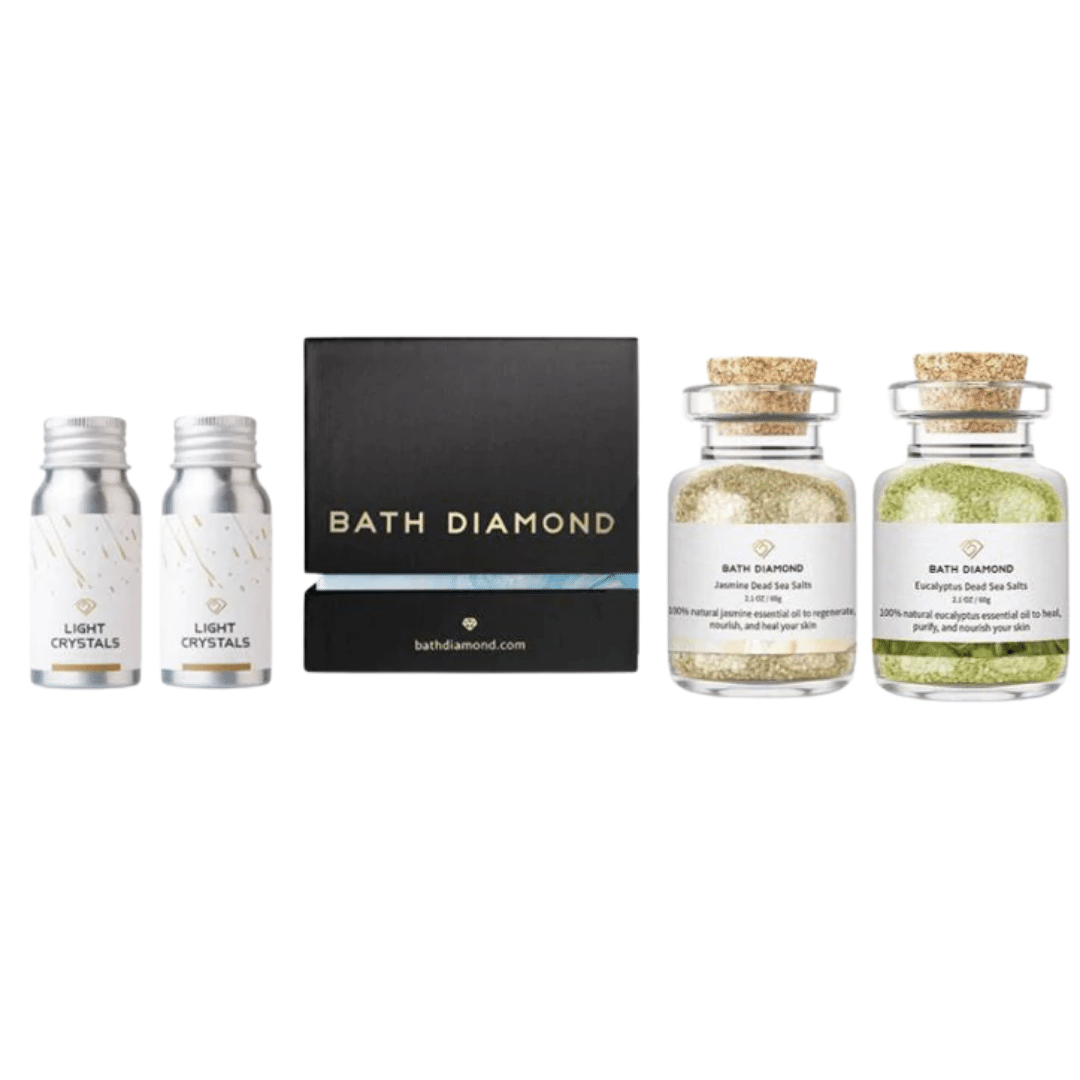 This product has no reviews yet.