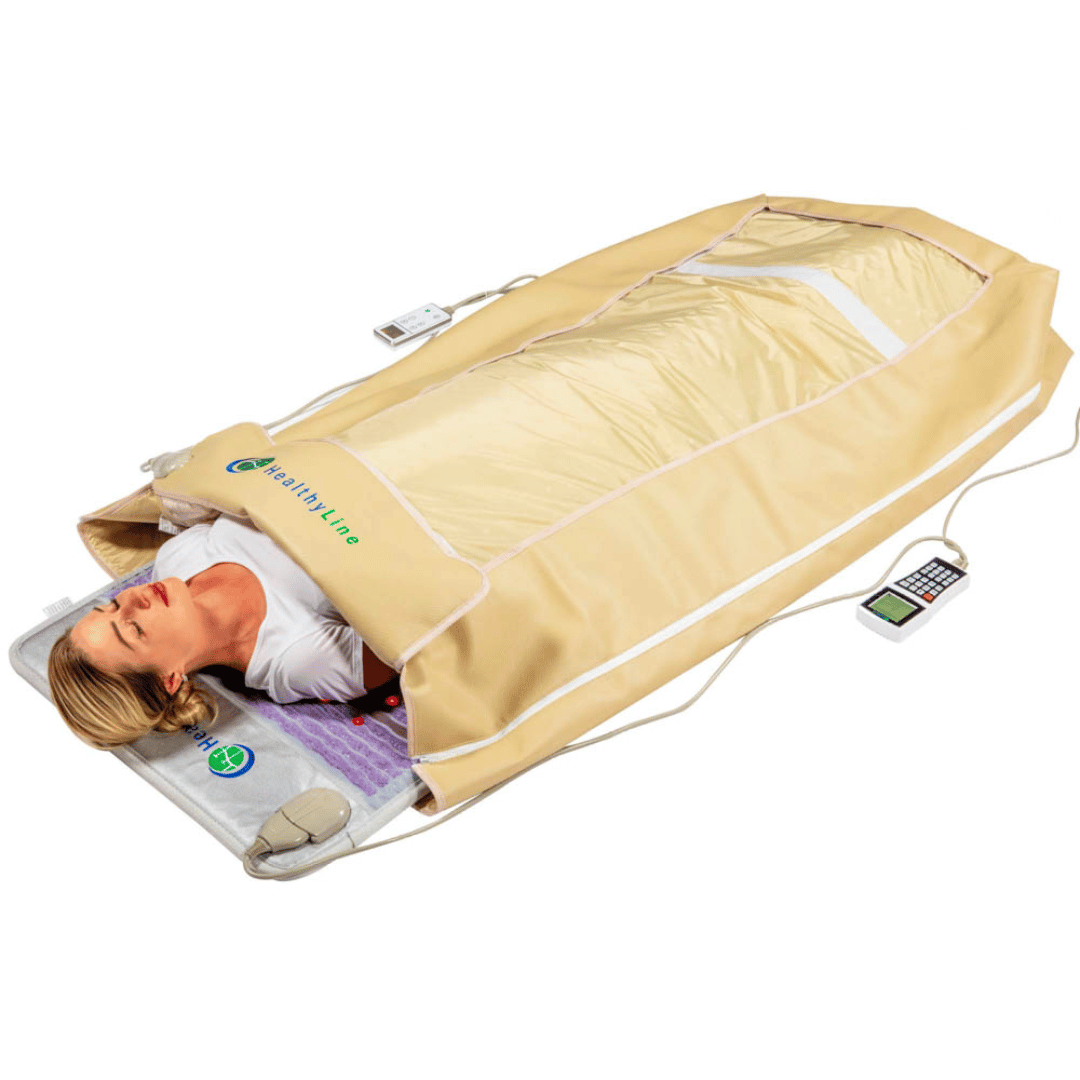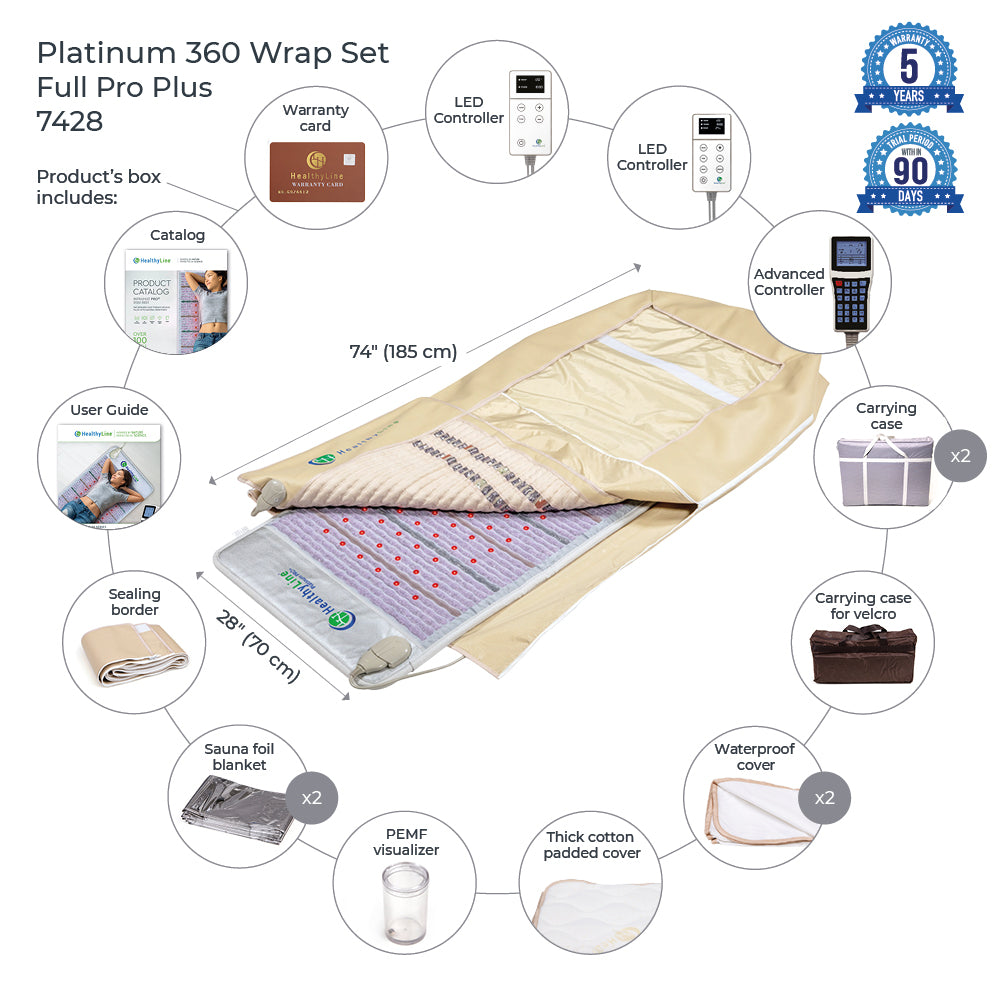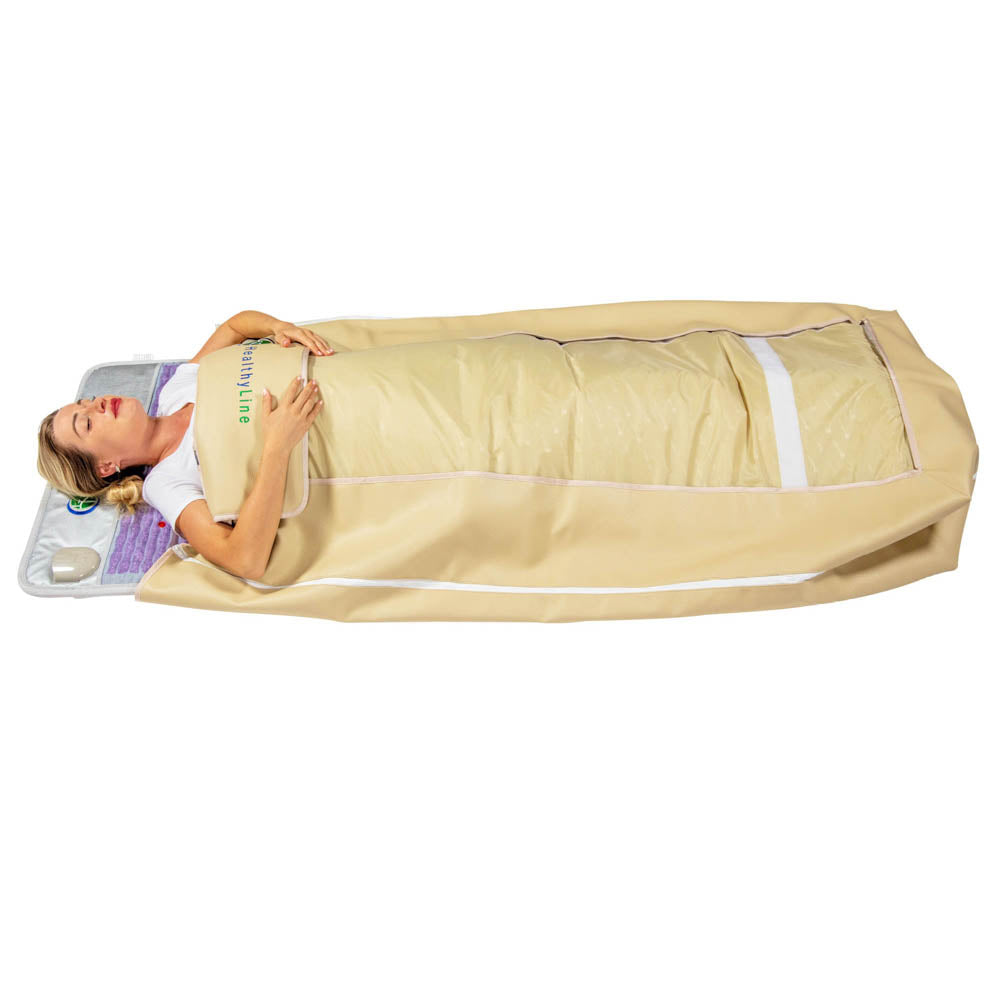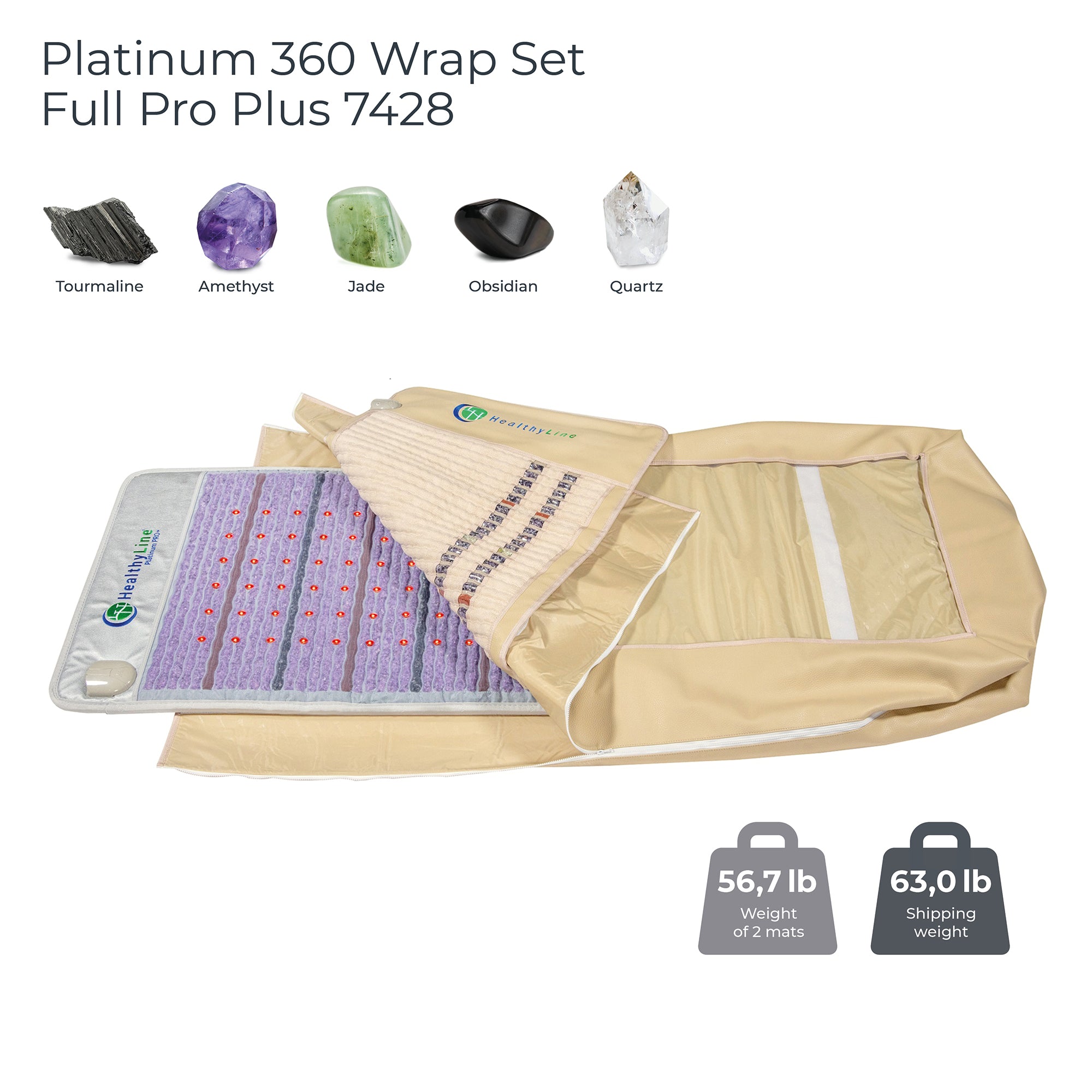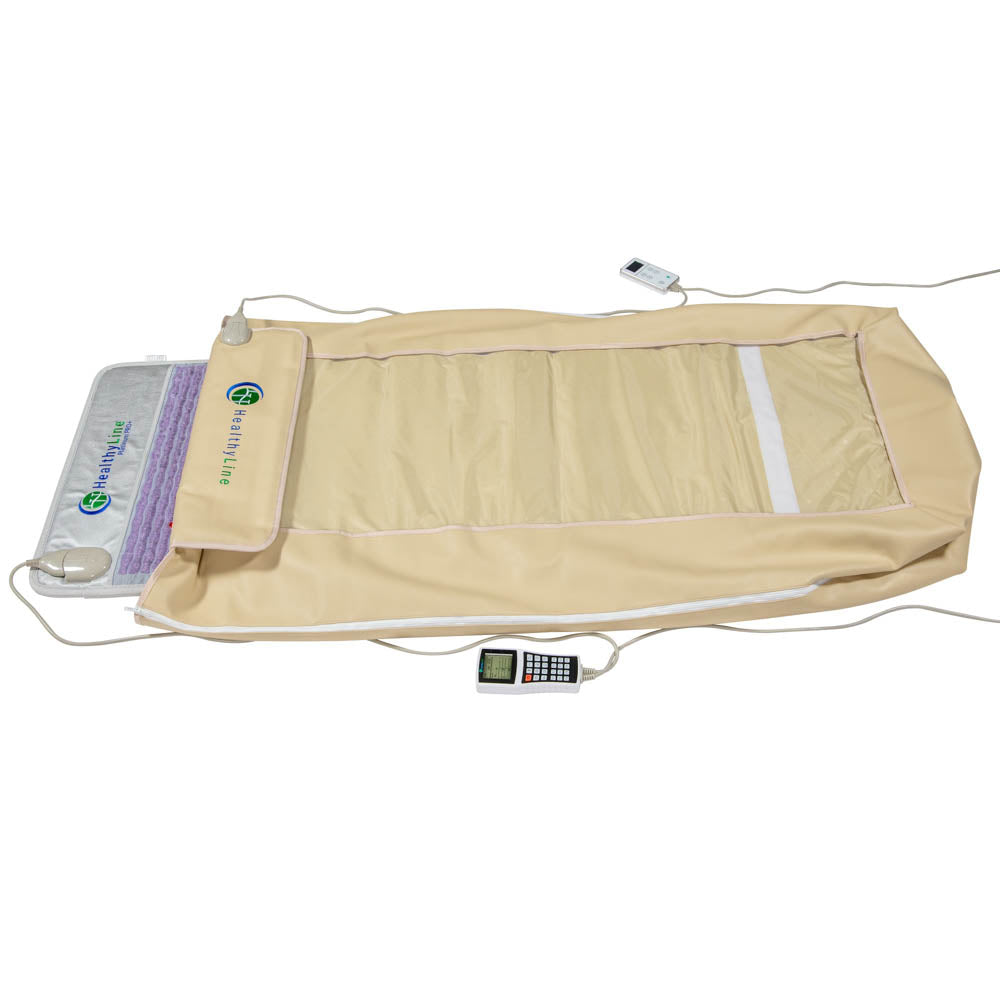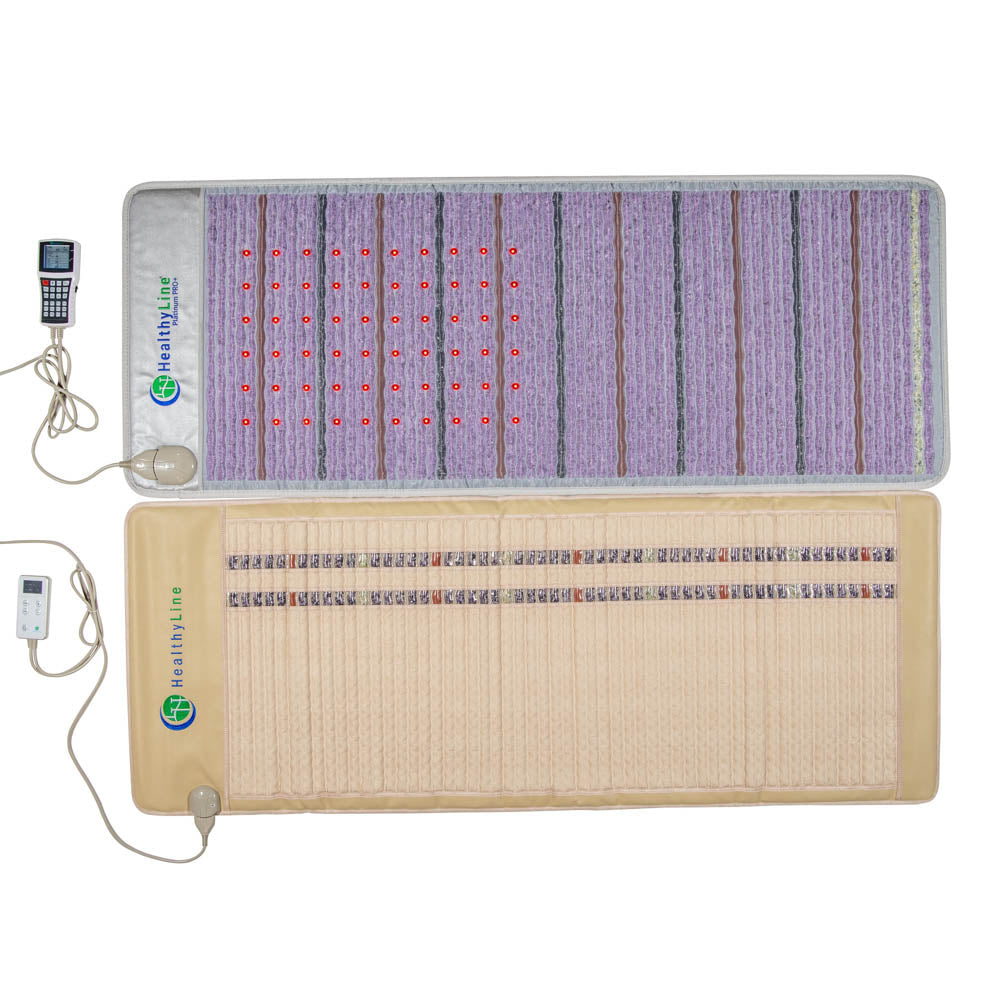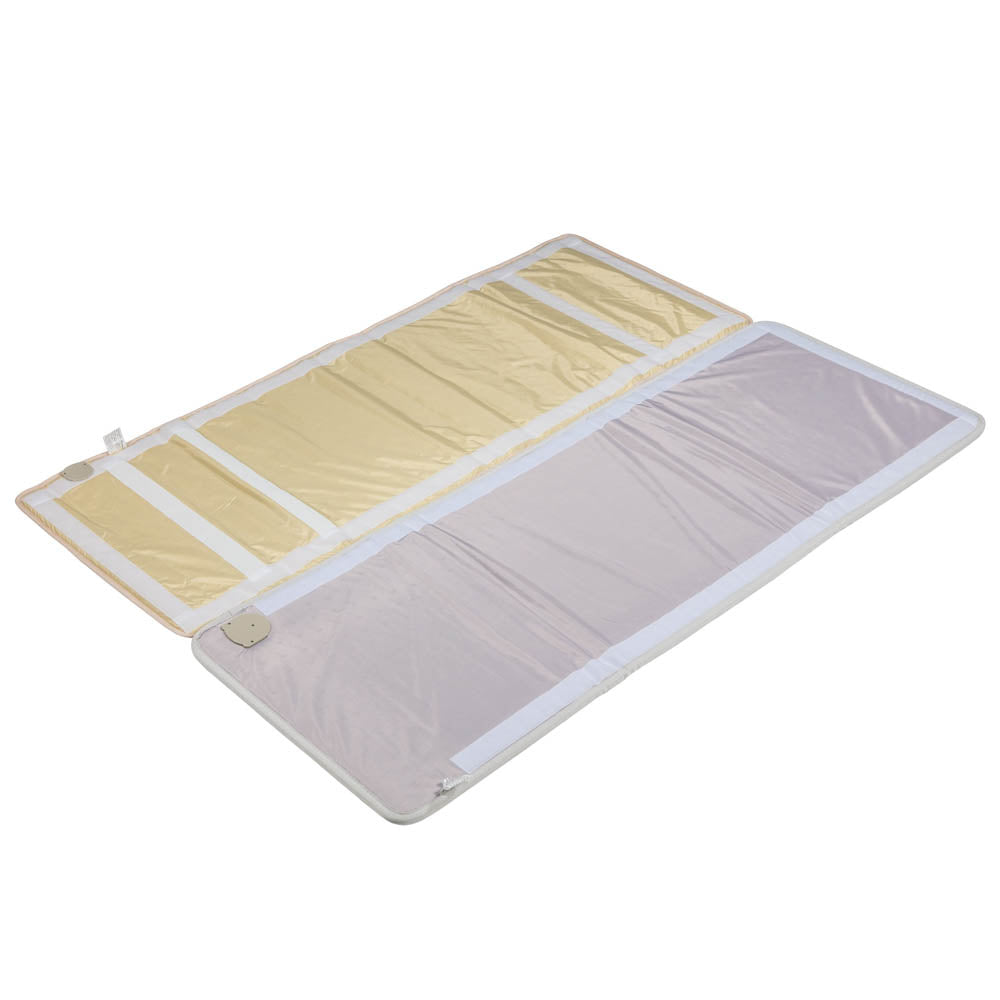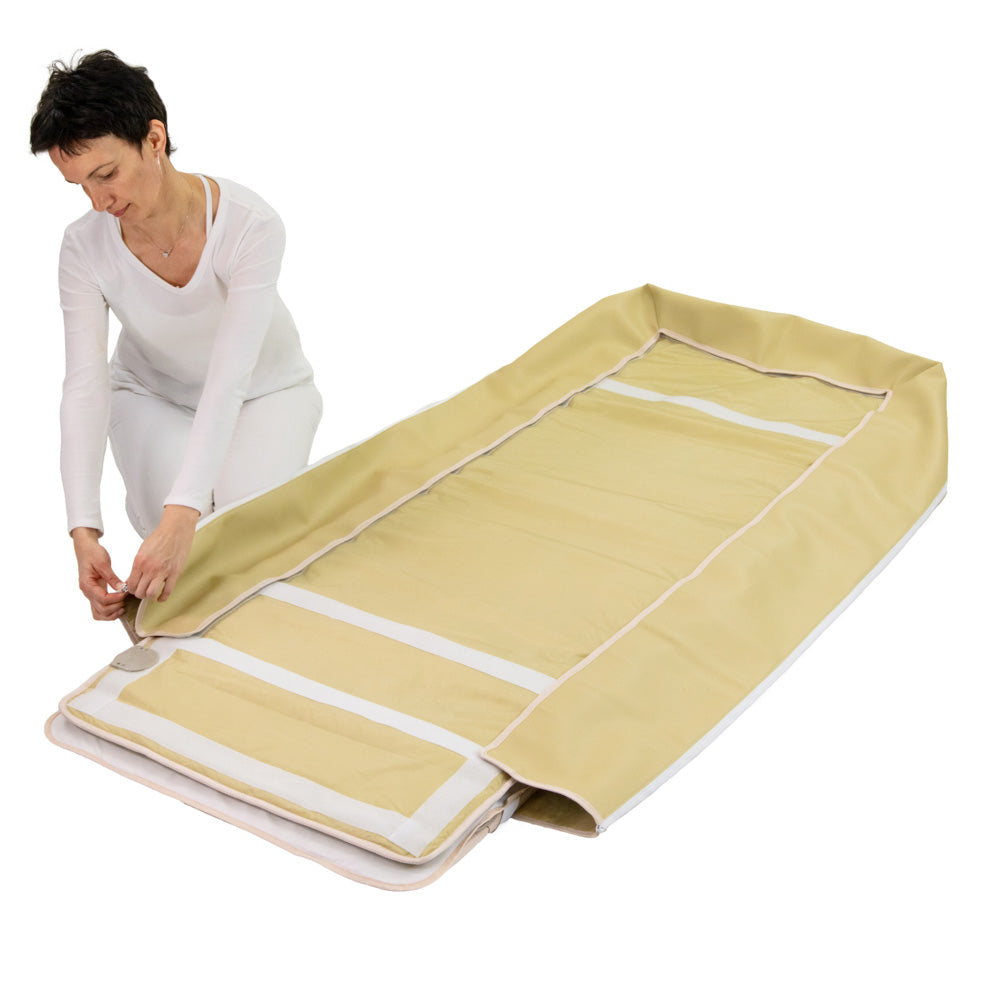 360 Wrap Set™ Platinum & SOFT Full Pro PLUS 7428 - Photon Advanced PEMF InfraMat Pro® | HealthyLine
---
360 Wrap Set™ Platinum & SOFT Full Pro PLUS 7428 - Photon Advanced PEMF InfraMat Pro® | HealthyLine
The 360 Wrap series is the newest innovation in our gemstone technology that gives the user exposure to the most comprehensive full-body experience to date. The product consists of two full-sized mats, the Platinum to acts as a base and the SOFT to wrap around your body. Both mats have a Velcro lining along their edges so that a third piece can act as a lining that connects them. On top of the standard benefits of each mat, once connected, the user can climb in-between the two heated gemstone surfaces and enjoy an all-encompassing 360° deep penetrating experience. Relax in the presence of far infrared rays, negative ions, photon lights, and pulsed electromagnetic field therapies. Undergo expedited detoxification and joint pain relief with minimal effort. Feel the tension escape your muscles as your energy levels rapidly replenish. Each mat comes with its own controller so that you can change the temperature of each to customize the experience to your liking. The perfect device for professional spas to elevate their services to the next level is almost ideal for personal at-home wellness management. Try a 360 Wrap model today and feel unparalleled euphoric relaxation and pain relief.
Recommended size for full body therapy sessions Maintaining wellness levels Muscle relaxation sessions All-encompassing heat therapy Enhanced sleeping ability Pain relief in muscles and joints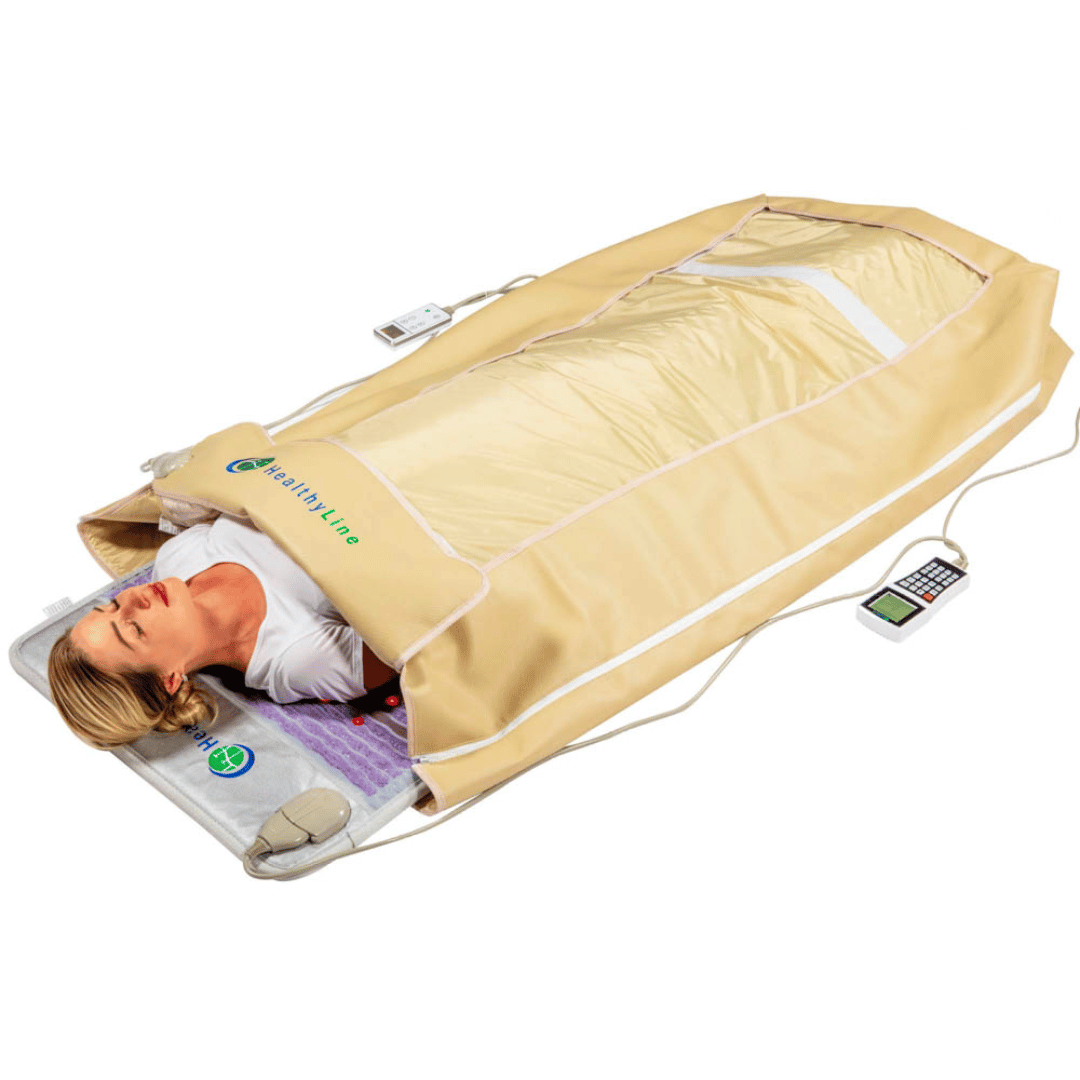 This product has no reviews yet.