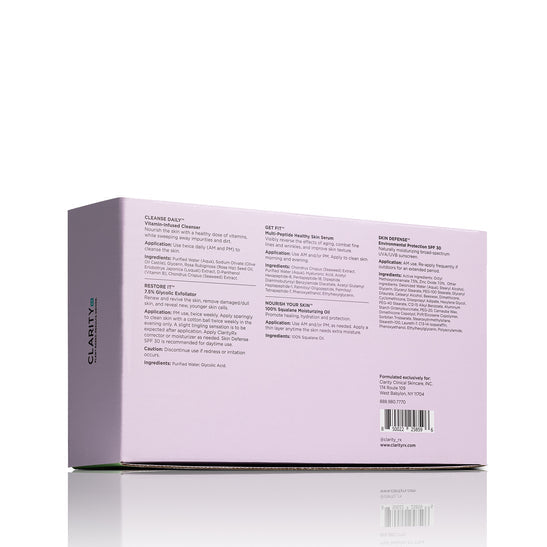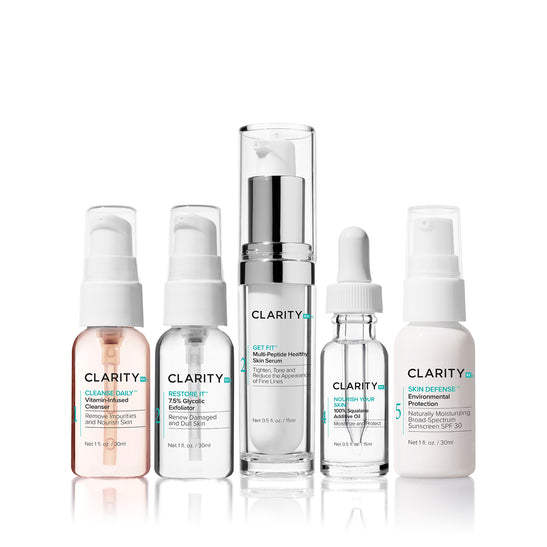 Age Reversal™ Kit | ClarityRx
---
Age Reversal™ Kit | ClarityRx
Refresh, Restore & Reverse
Anti-aging products designed to cleanse, exfoliate, hydrate, and protect, while softening the appearance of fine lines and wrinkles and smoothing skin's texture.
This kit includes:
Cleanse Daily™ Vitamin-Infused Cleanser 1 oz
Restore It™ 7.5% Glycolic Exfoliator 1 oz
Get Fit™ Multi-Peptide Healthy Skin Serum 0.5 oz
Nourish Your Skin™ 100% Squalane Moisturizing Oil 0.5 oz
Skin Defense™ Environmental Protection SPF 30 1 oz
Recommended For: Aging, Mature Skin.
This product has no reviews yet.