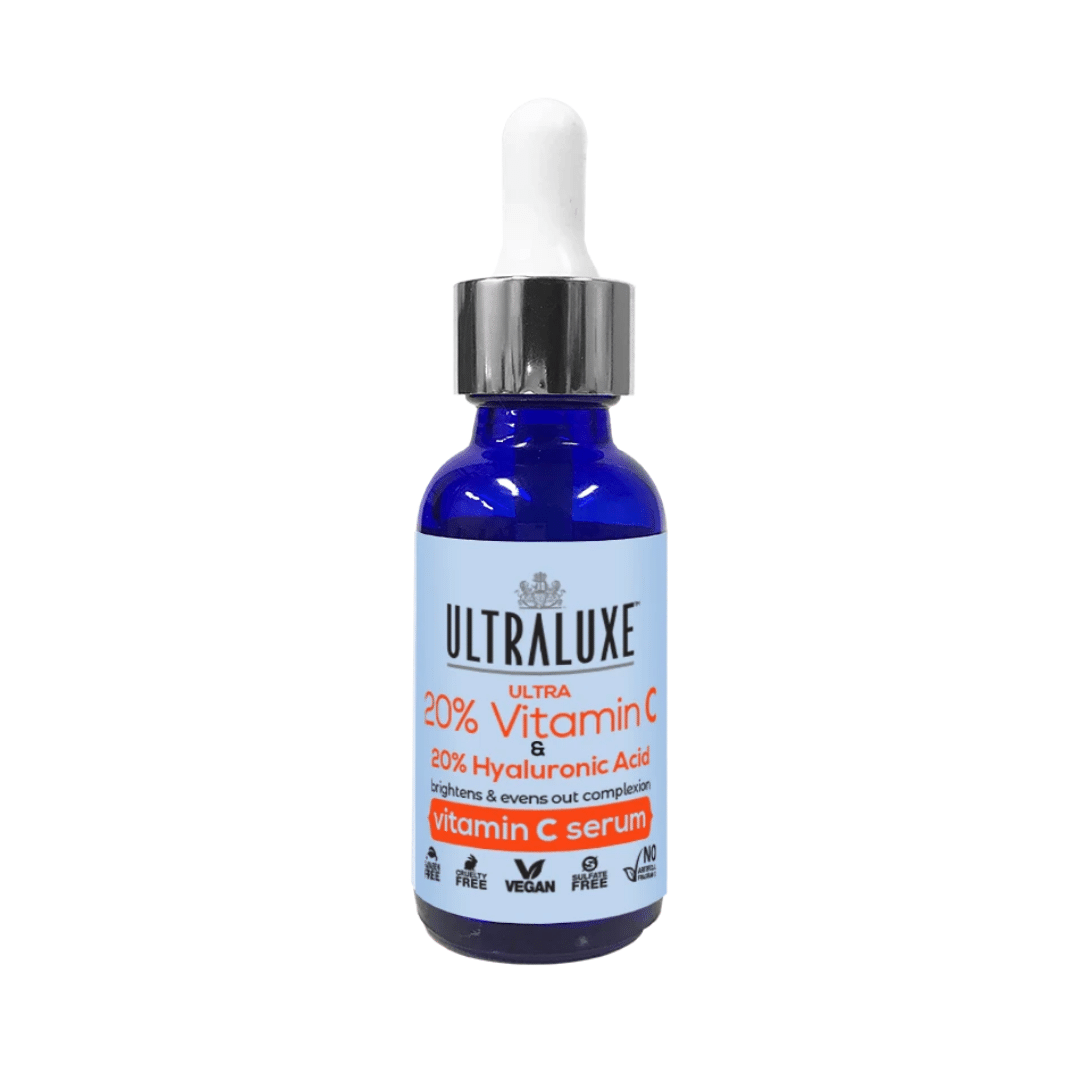 Anti-Aging 20% Ultra Vitamin C Serum | Ultraluxe Skincare
---
Anti-Aging 20% Ultra Vitamin C Serum | Ultraluxe Skincare - 1 fl oz/30 mL
Light, yet potent, the Anti-Aging Ultra Vitamin C Serum is created with 20% Ascorbic Acid and Hyaluronic Acid, along with Geranium Extract
and Jojoba Oil to reduce age spots, even out complexion and boost elasticity and hydration. Your skin will reveal an amazing glow!
This anti-aging Ultra Vitamin C Serum helps:
• Fight visible signs of aging by supporting collagen
production
• Help restore moisture
• Help reverse age-related damage to skin
• Detoxify skin, leaving it nourished and fresh
AM & PM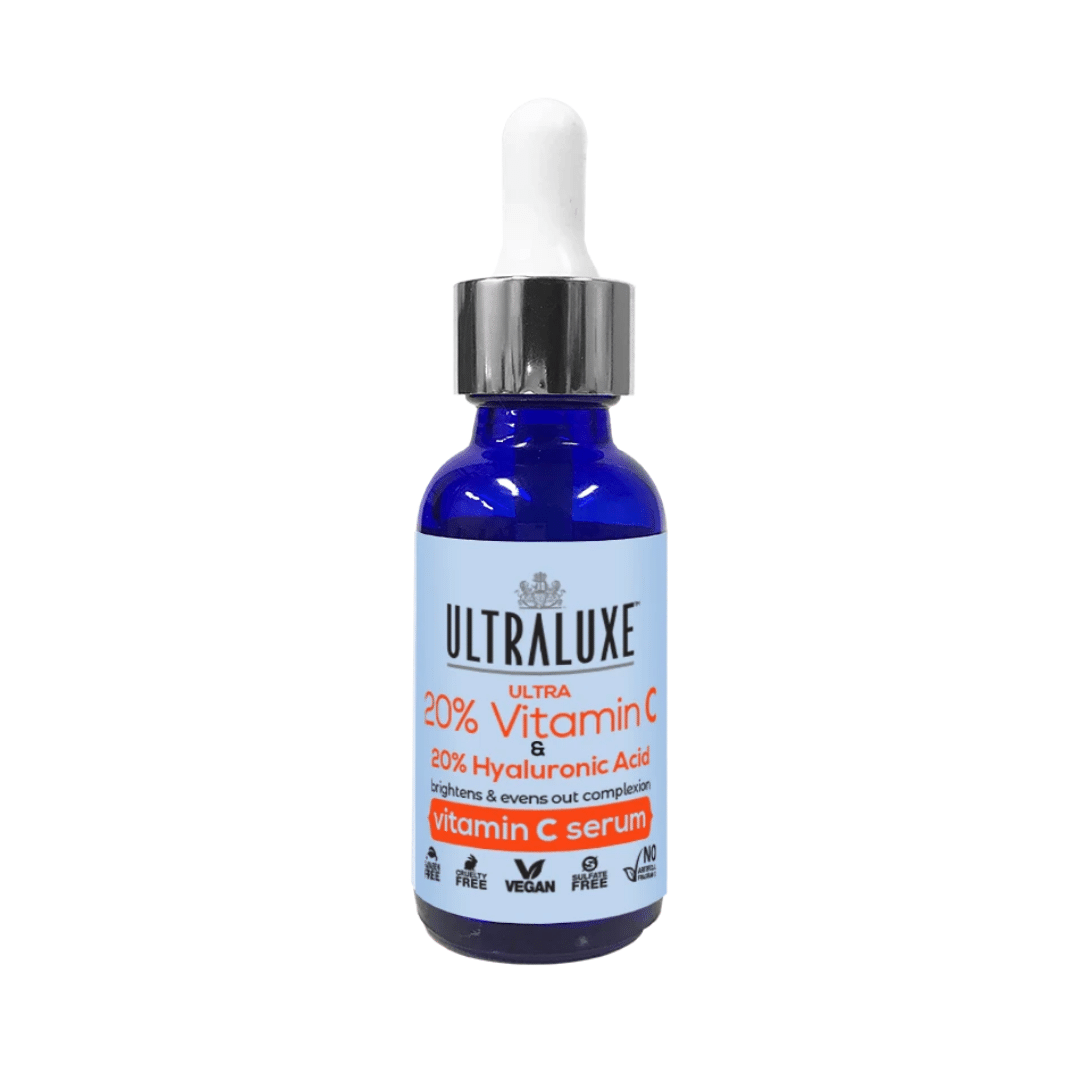 This product has no reviews yet.