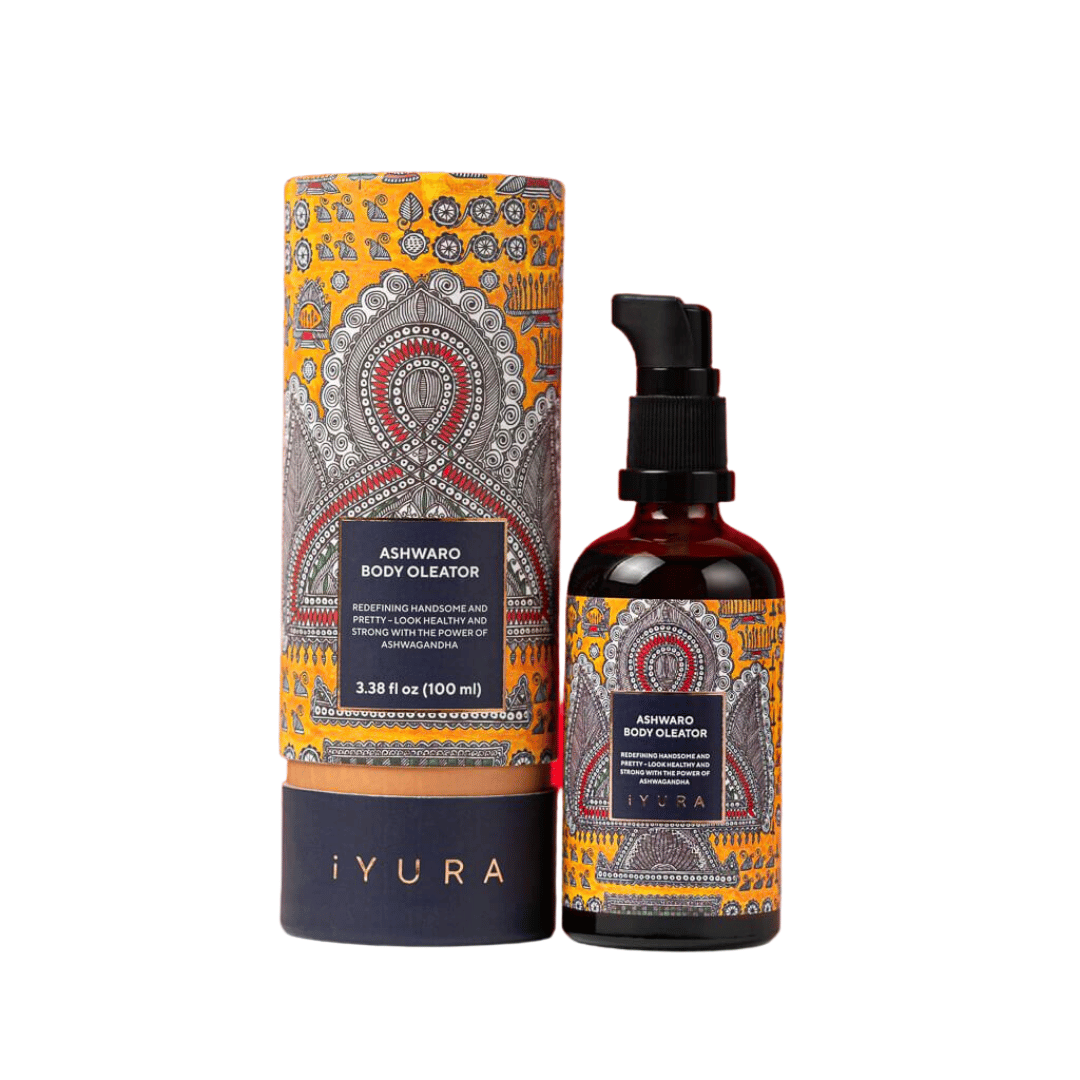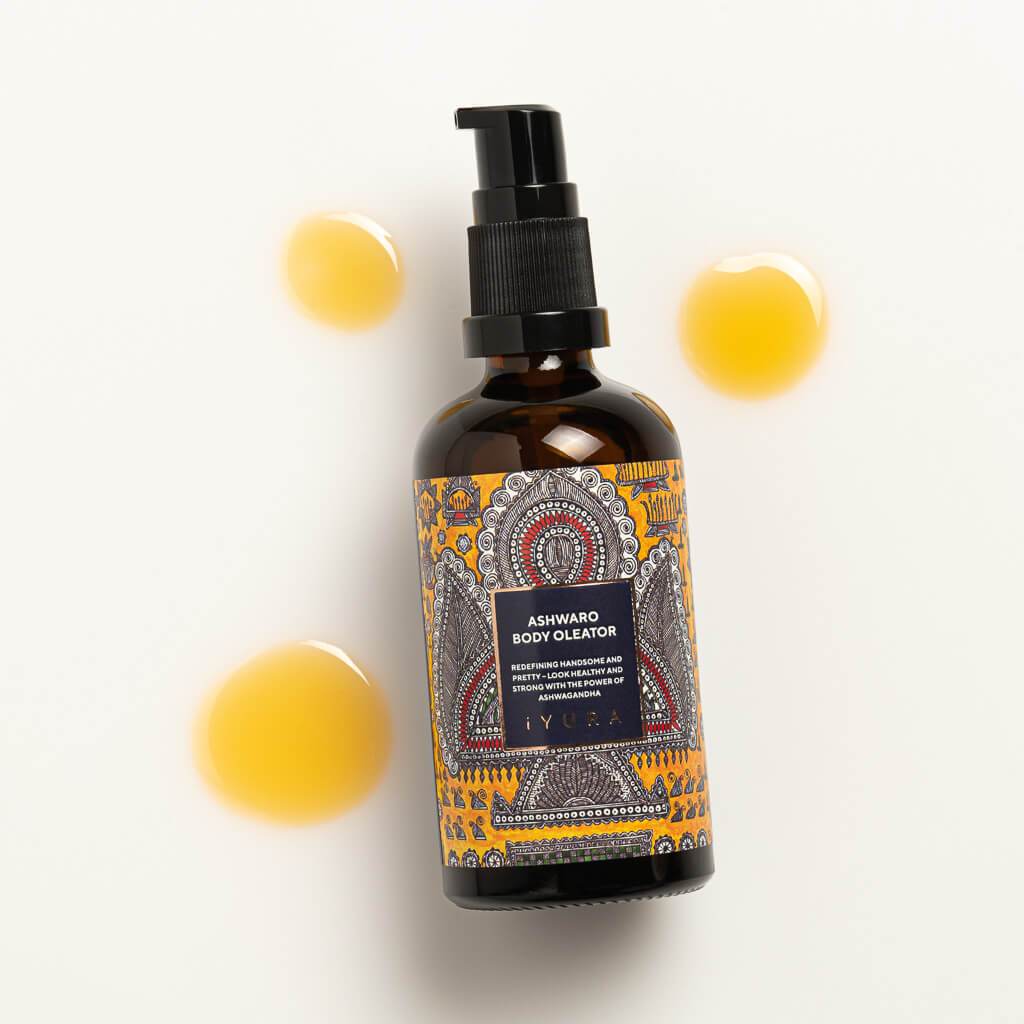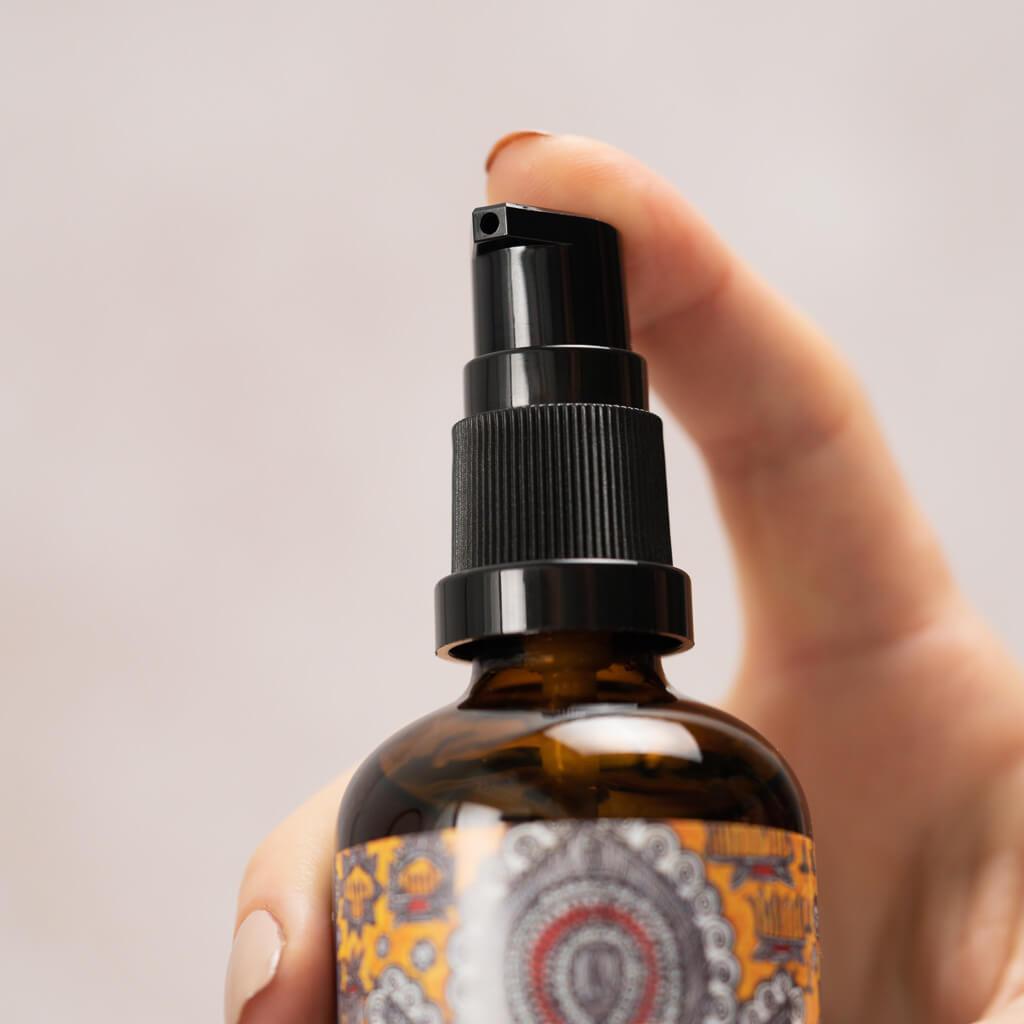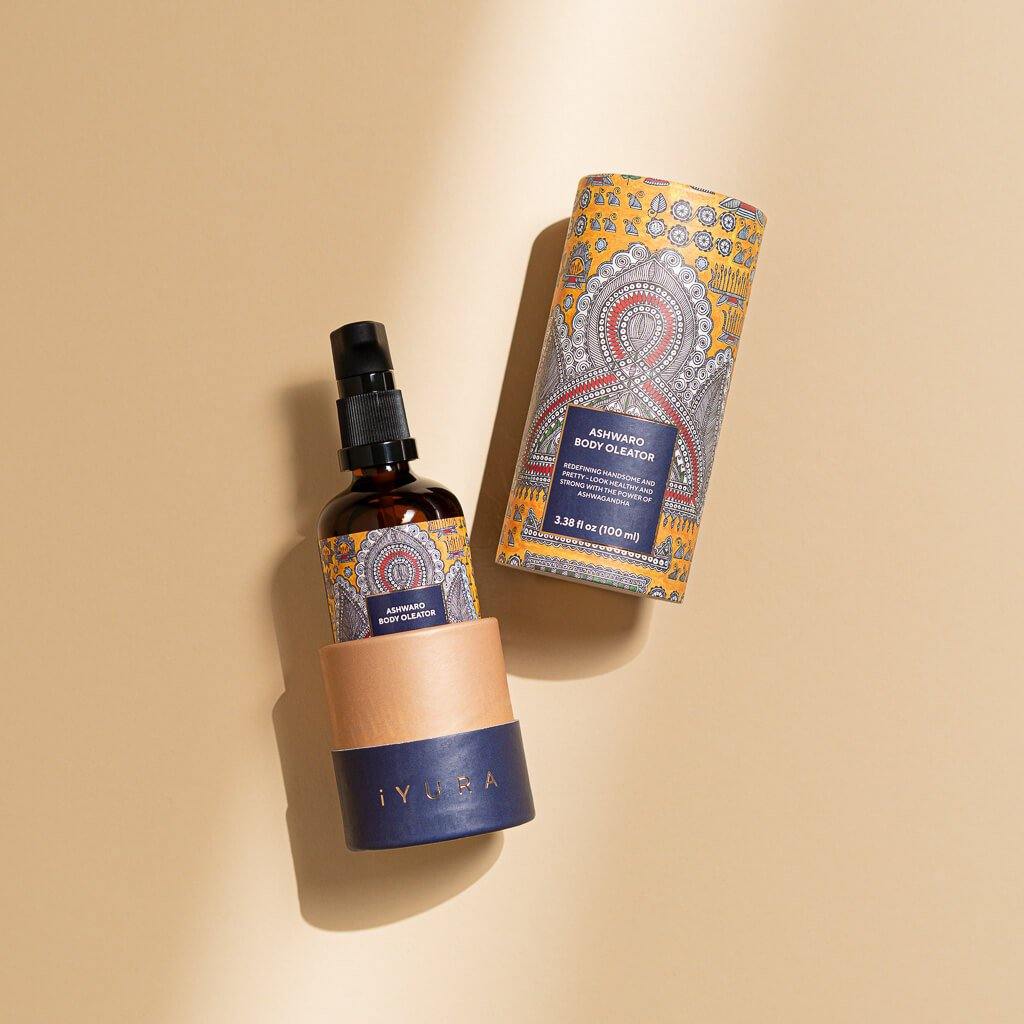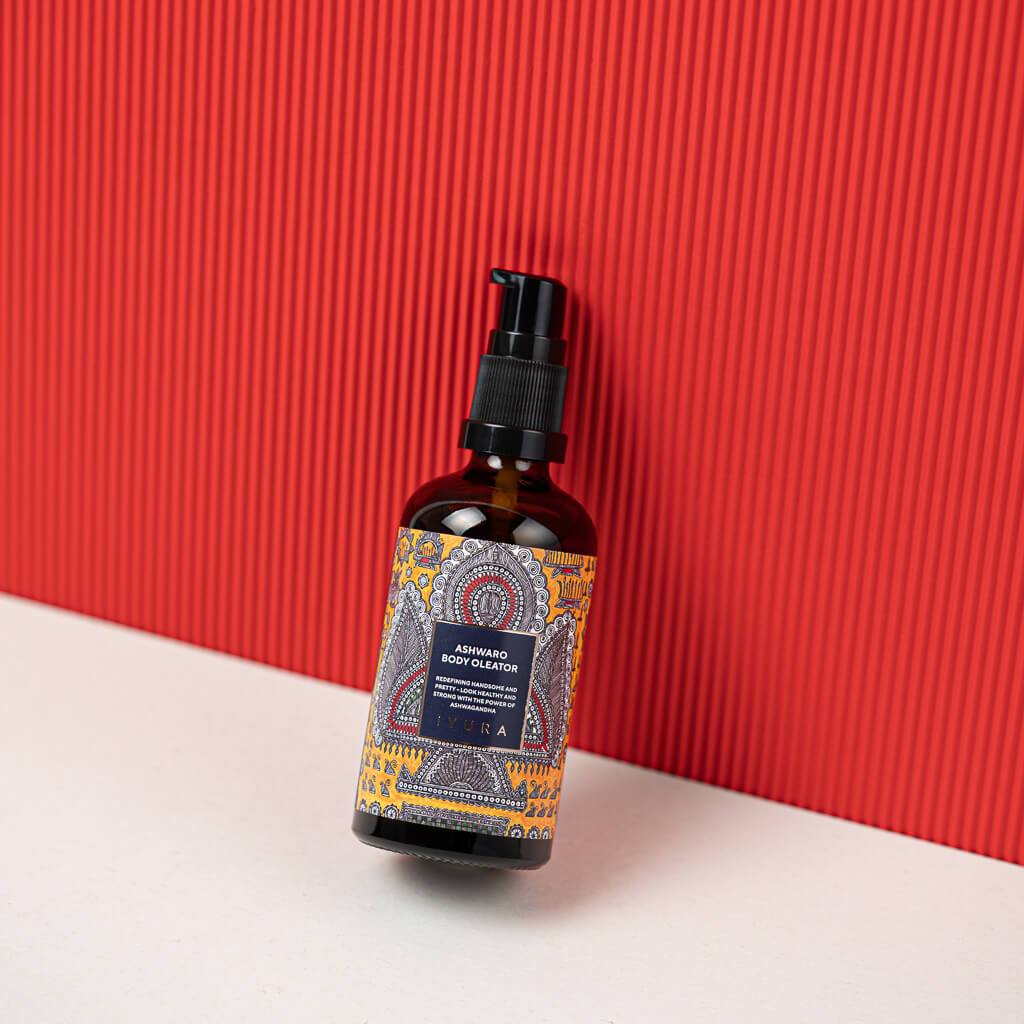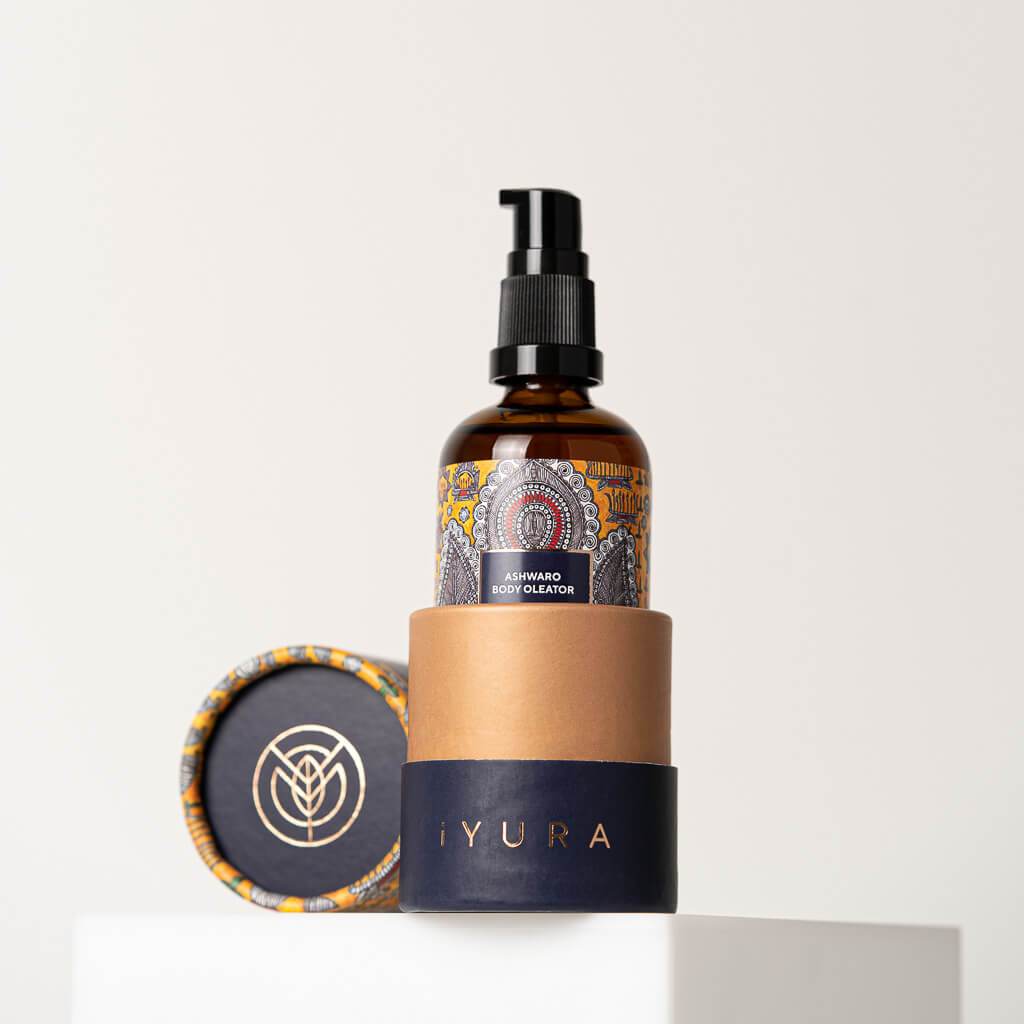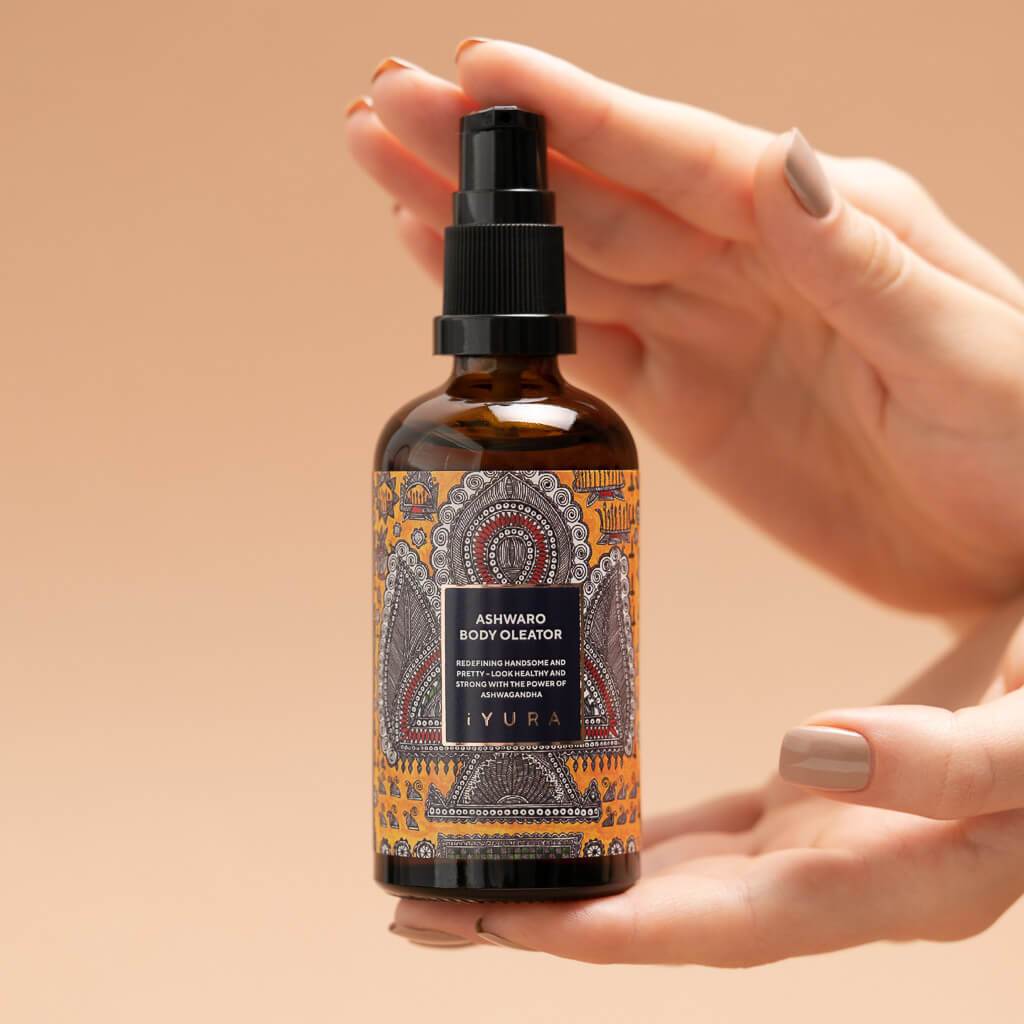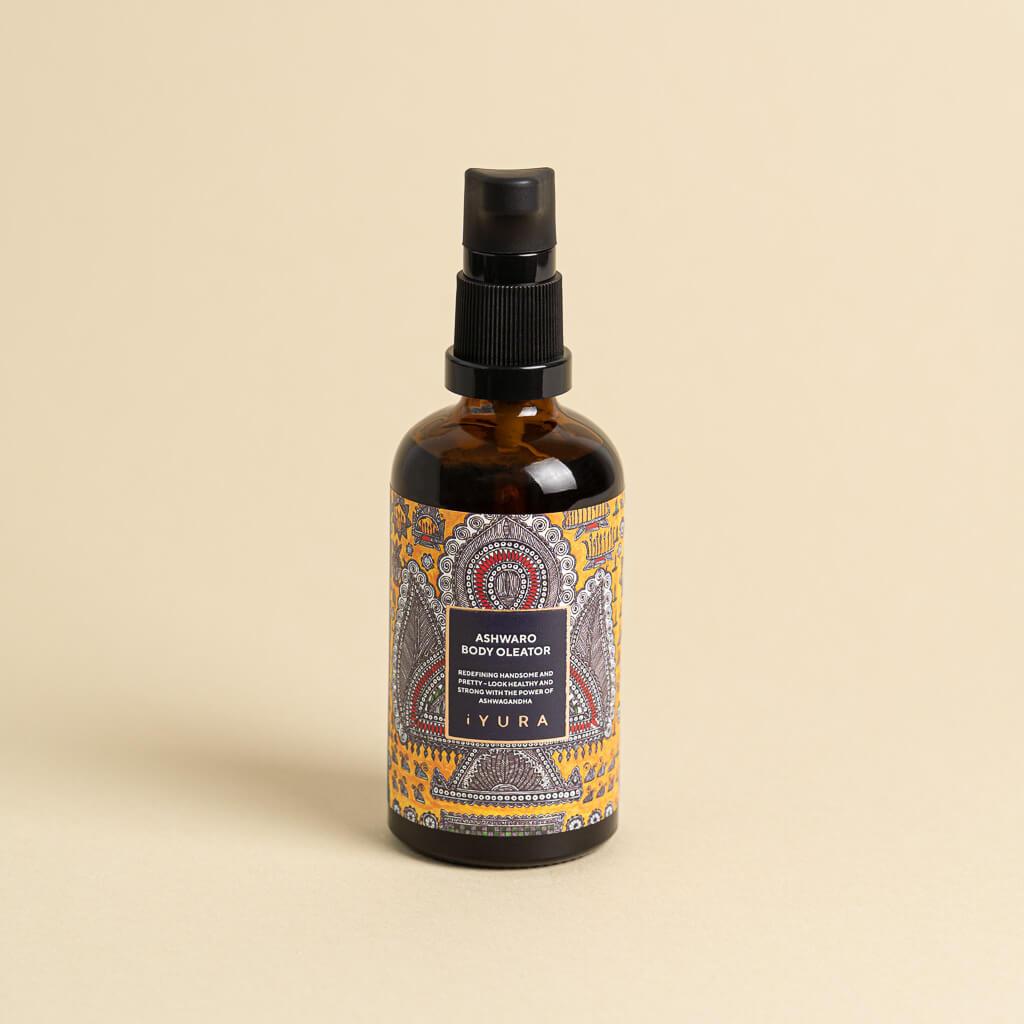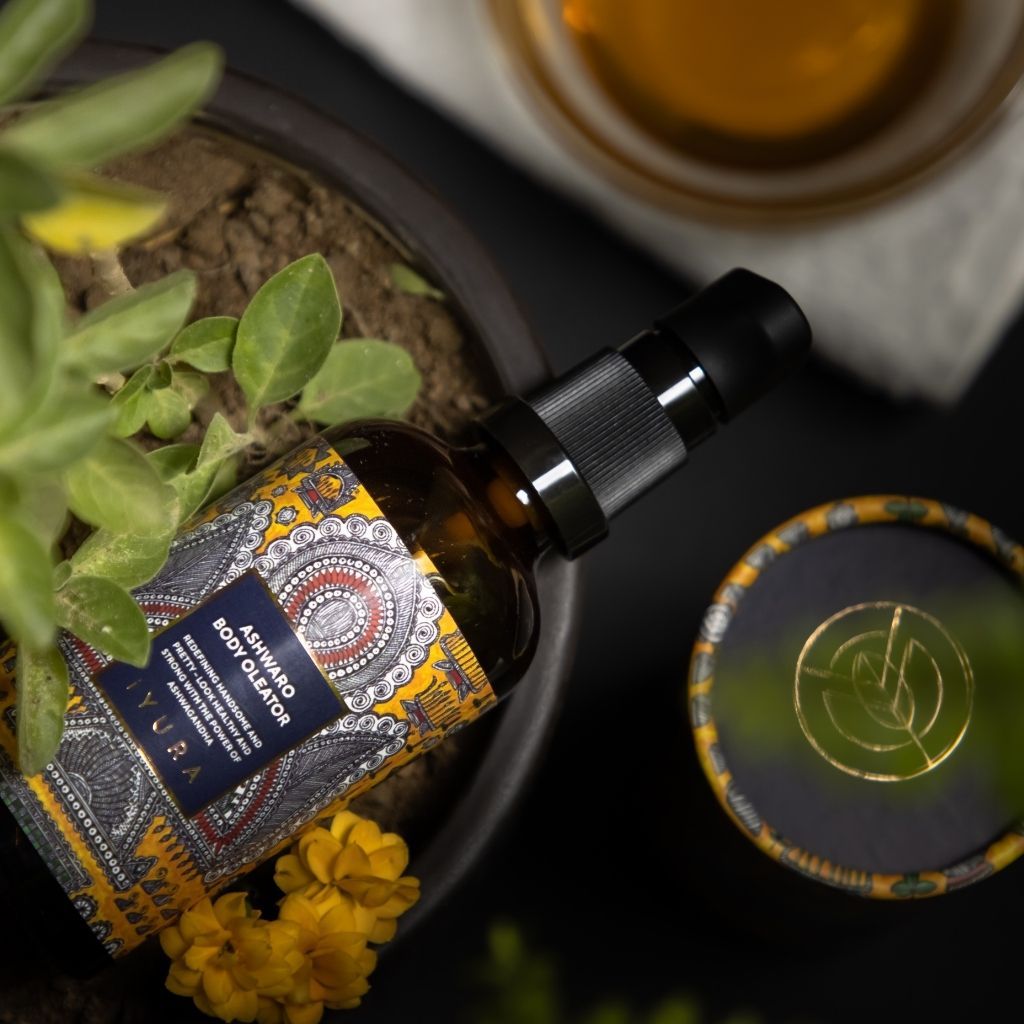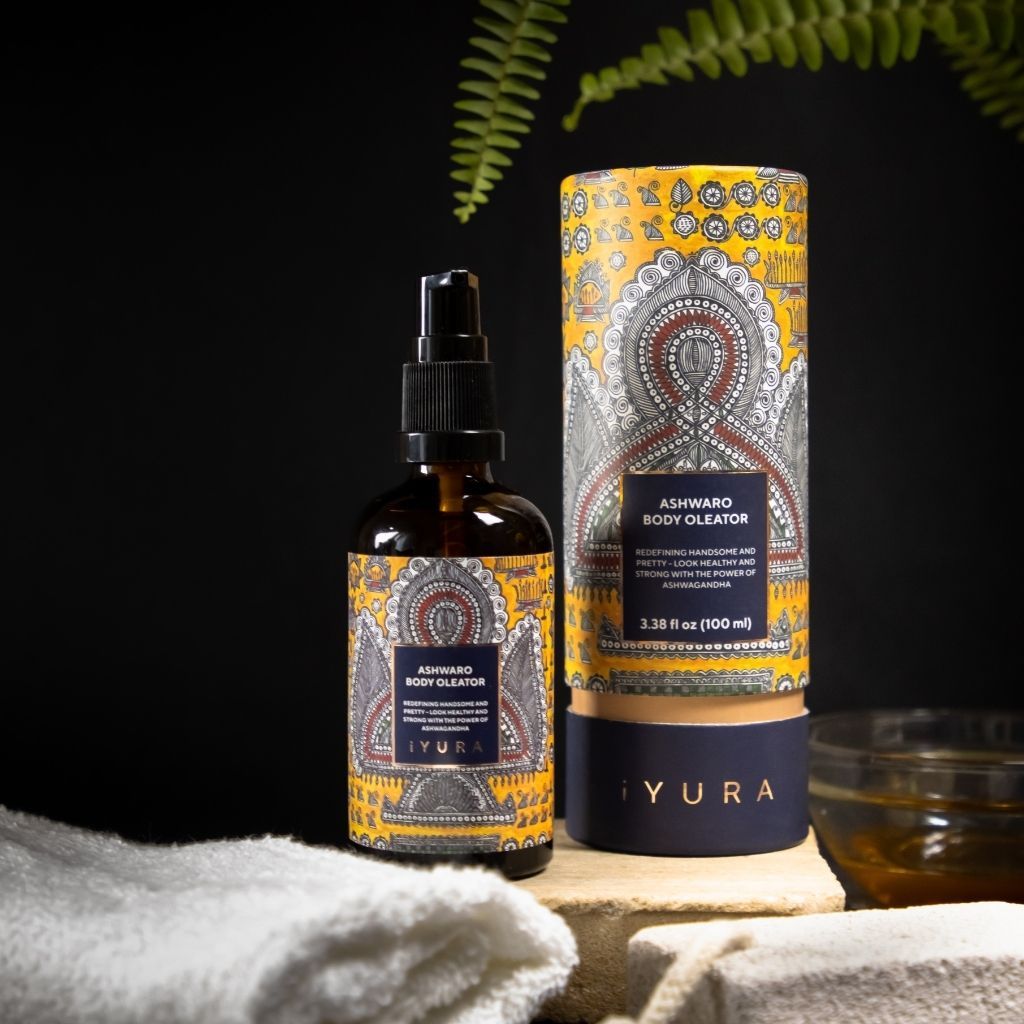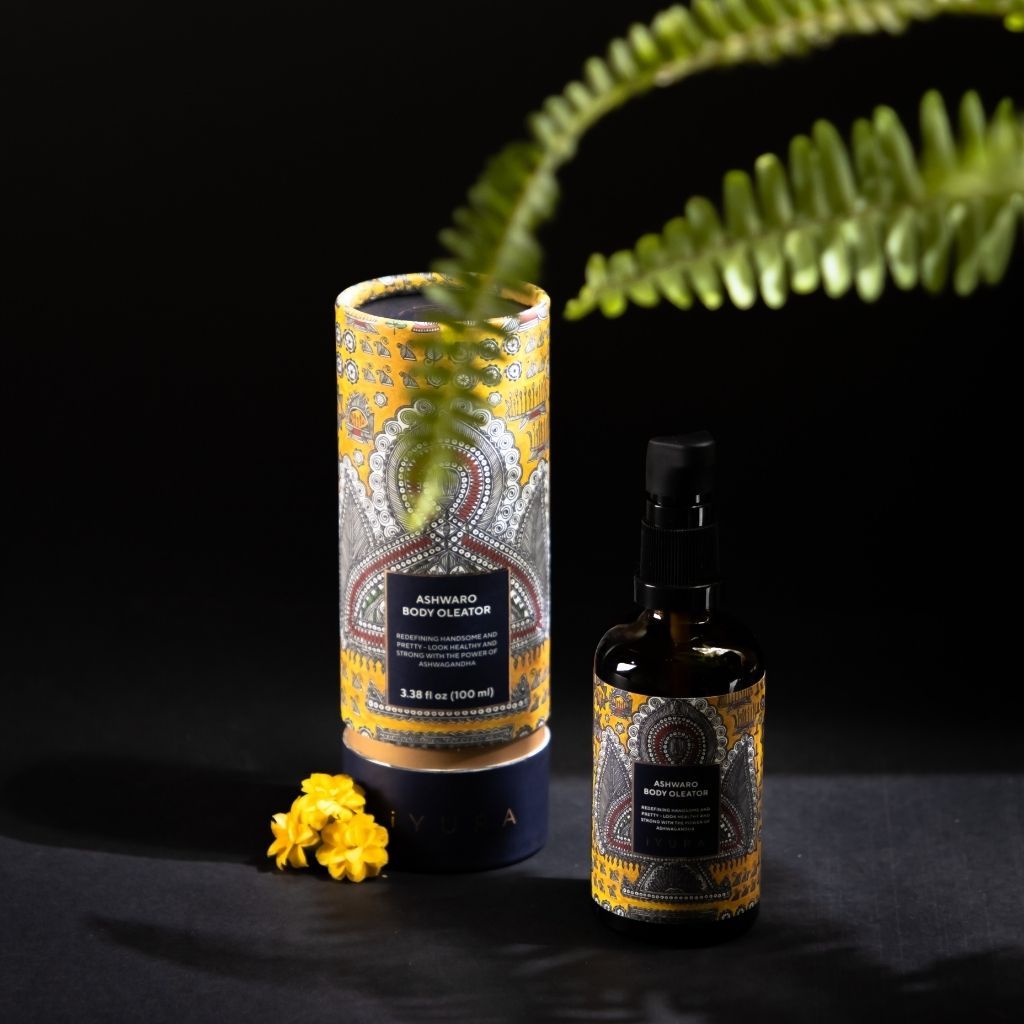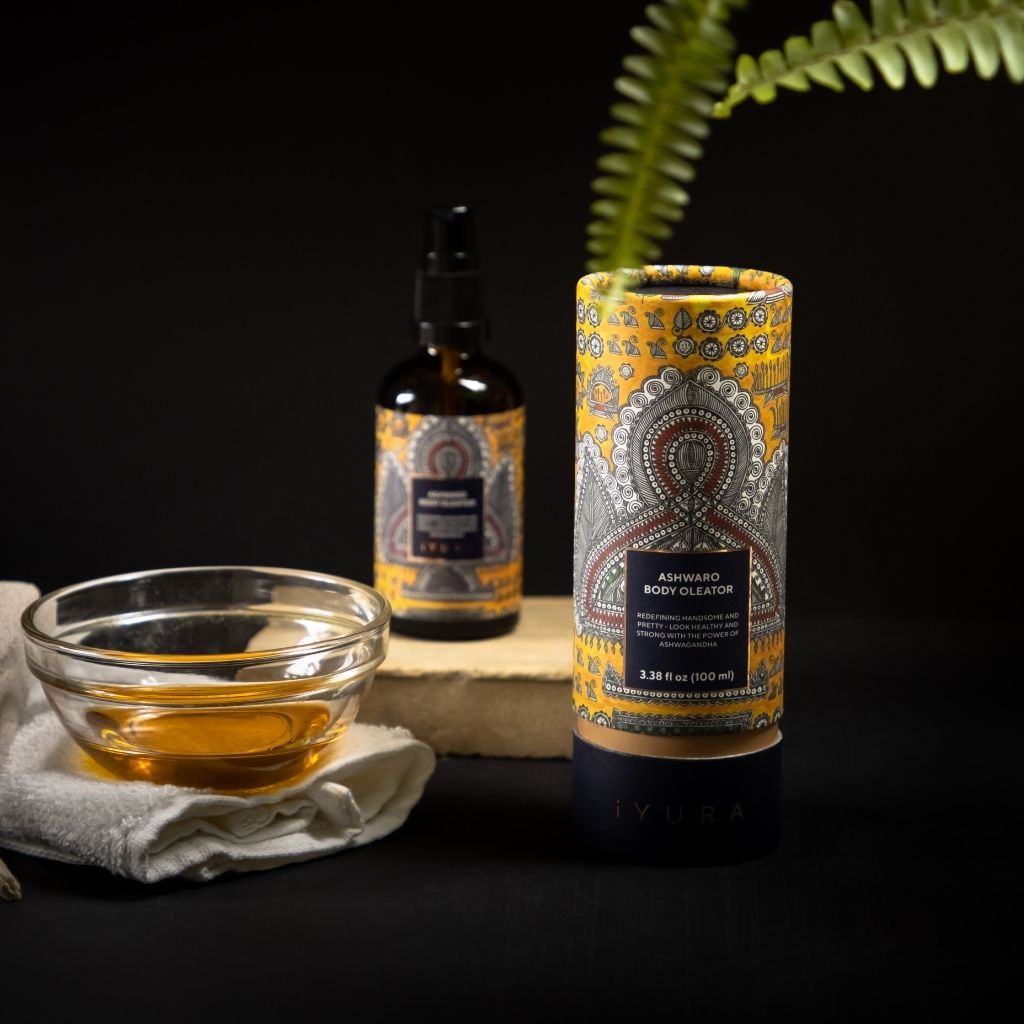 Ashwaro Body Oleator | iYURA
Brighten the Appearance of Age Spots on your Hands, Shoulders, ArmsAnd Legs, Even-Tone, Smooth and Combat the Look of Melanin-Excess Patches and Blemishes on the Skin with a Natural Pigmentation-Specialist!
---
iYURA Ashwaro Body Oleator  

A Body Brightener Oil that extends soothing support for the appearance of mature and photo-aged skin from UV-rays & tanning beds, with every stroke and neutralizes environmental stress on skin!
Witness the

 

reduced appearance of

 

relentless 

age spots

 that have started to call your skin home with

 

Ashwagandha's 

even-toning

 properties

 

Experience a 

brightened look

 of your dull, patchy skin made adverse by environmental stressors such as exposure to excess sun, UV-rays and tanning beds

 

Moisturize and calm

 

dryness-induced skin troubles with rich bio-active principles such as 

withanolides

, saponins and alkaloids

 in Ashwagandha

 

Flaunt a reduced appearance of red, angry skin with the help of this 

adaptogenic herb

.

 

Feel 

intense hydration

 in your dry, rough and dehydrated skin and reclaim your dry skin's 

supple 

appearance

 

Let your darker freckles feel potent cleansing with a 10-minute satiating instant self-massage through 

purification-enforcing

 herbs like 

Shatavari

 
Not just your skin, but becauseAshwaro is rich in adaptogen-rich ingredients such as Ashwagandha,Ashwaro is also the oil of choice to help calm the discomfort in your joints and muscles, stabilize the aggravation in your body that a busy day must have caused, and ground your senses through its meditative aroma, through just a 10-minute application. 
With Ashwaro you get all 3: 
Moisturizaton

Simultaneous energy-powered relaxation for visibly stressed-out skin

 

Even-toning goodness of clarity-inducing herbs!

 
100 mL/3.38 fl oz
You can also use Ashwaro any time of the day, before going to bed, or before starting a hectic day.
Sesame oil
Cow Milk
Ashwagandha [Withaniasomnifera]
Sacred Lotus [Nelumbo nucifera]
Royal Jasmine [Jasminum grandiflorum]
Fragrant Swamp Mallow [Povonia odorata]
Licorice [Glycyrrhiza glabra]
Indian Sarsaparilla [Hemidesmus indicus]
Shatavari [Asparagusracemosus]
Grape [Vitis vinifera]
Manjistha [Rubia cordifolia]
Indian Night Shade [Solanum indicum]
Wild Eggplant [Solanumsurattense]
Cardamom [Eleterria cardamomum]
Triphala (Chebulic Myrobalan [Terminaliachebula]
Belleric Myrobalan [Terminaliabellirica]
Indian Gooseberry [Emblica officinalis])
Nut Grass [Cyperusrotundus]
Camphor [Cinnamomumcamphora]
Wild Himalayan Cherry [Prunuscerasoides]
Essential oil of Lavender [Lavendula officinalis]
Essential oil of Frankincense [Boswellia carterii].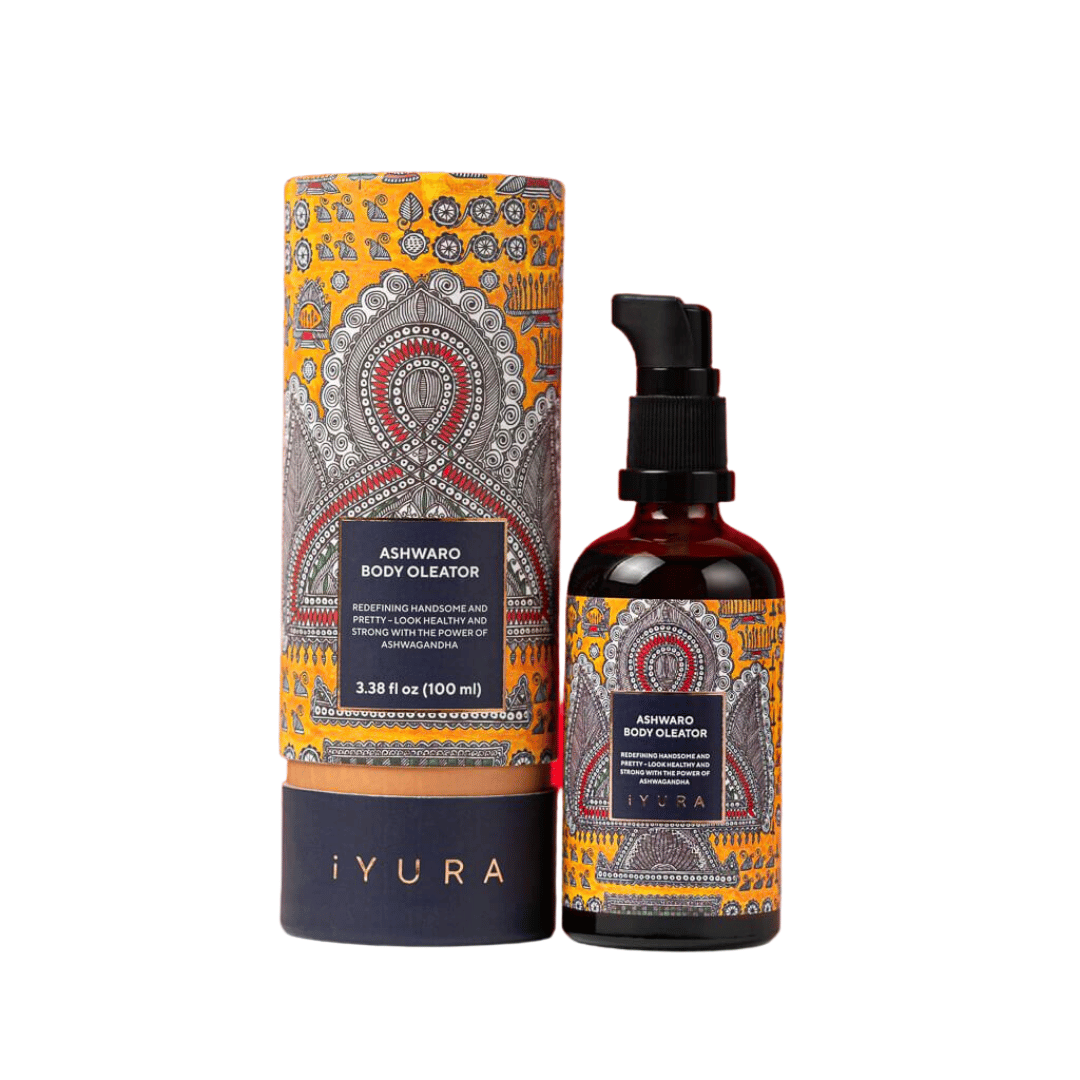 This product has no reviews yet.