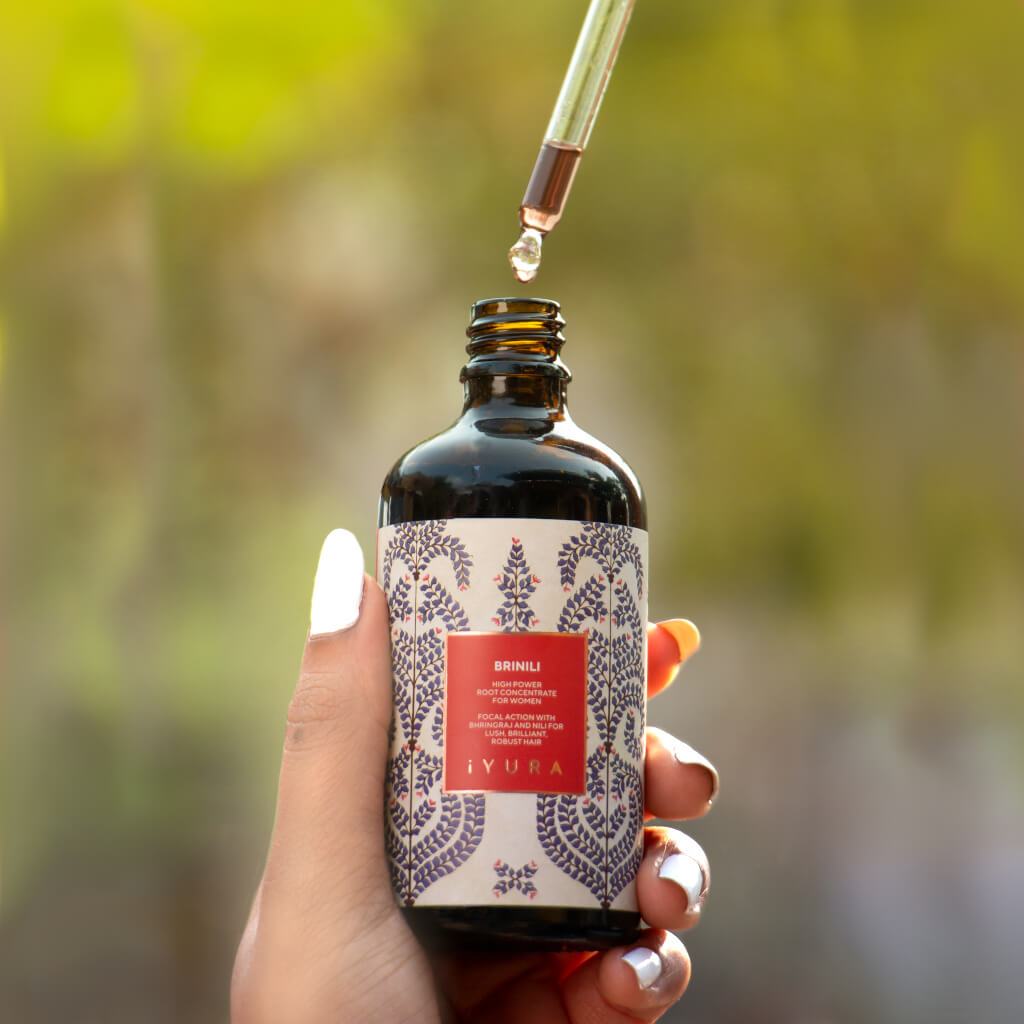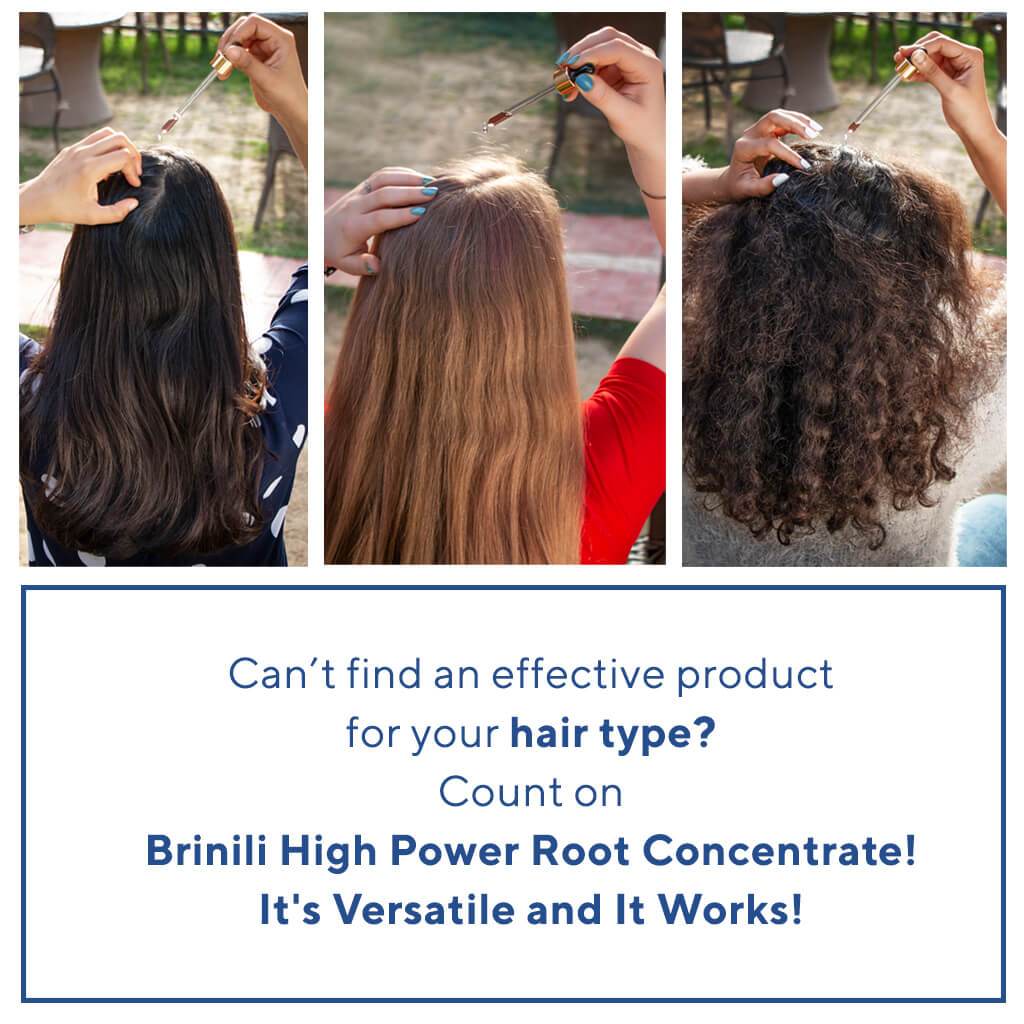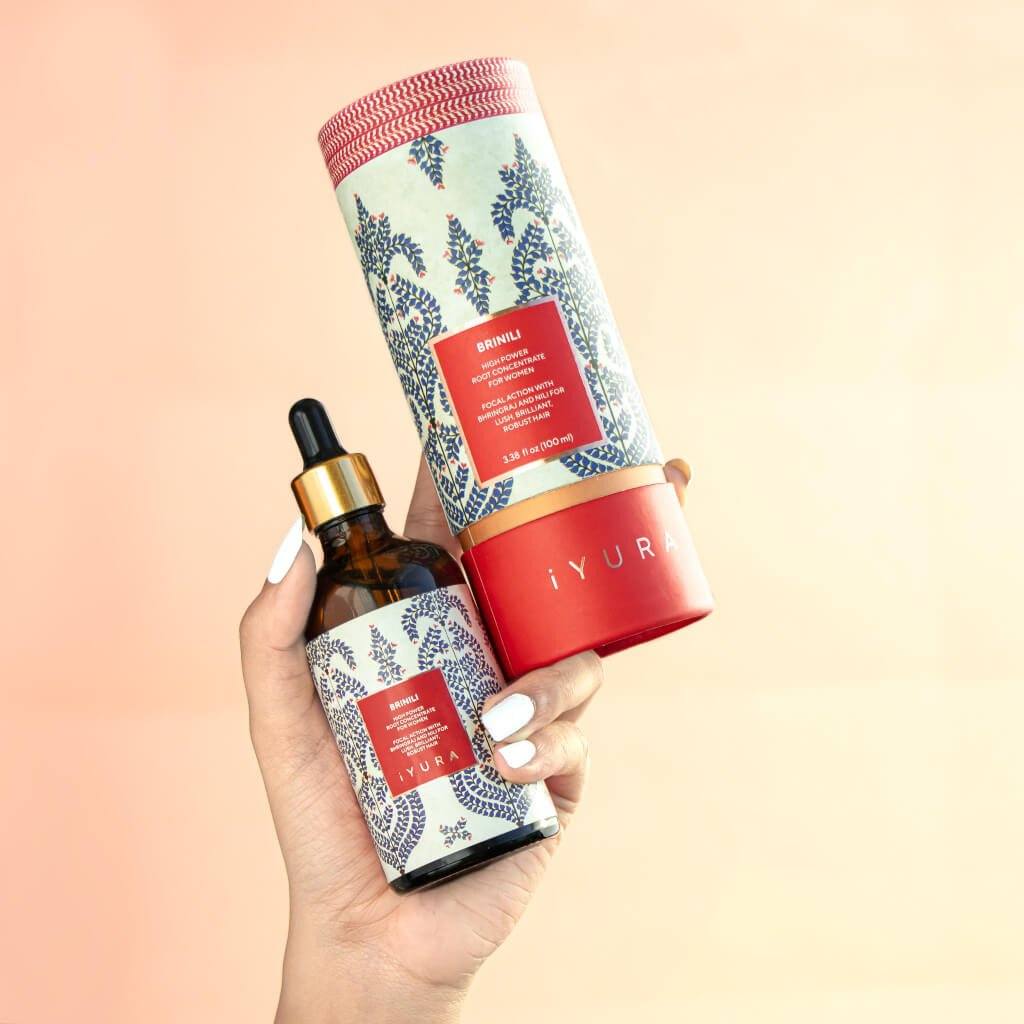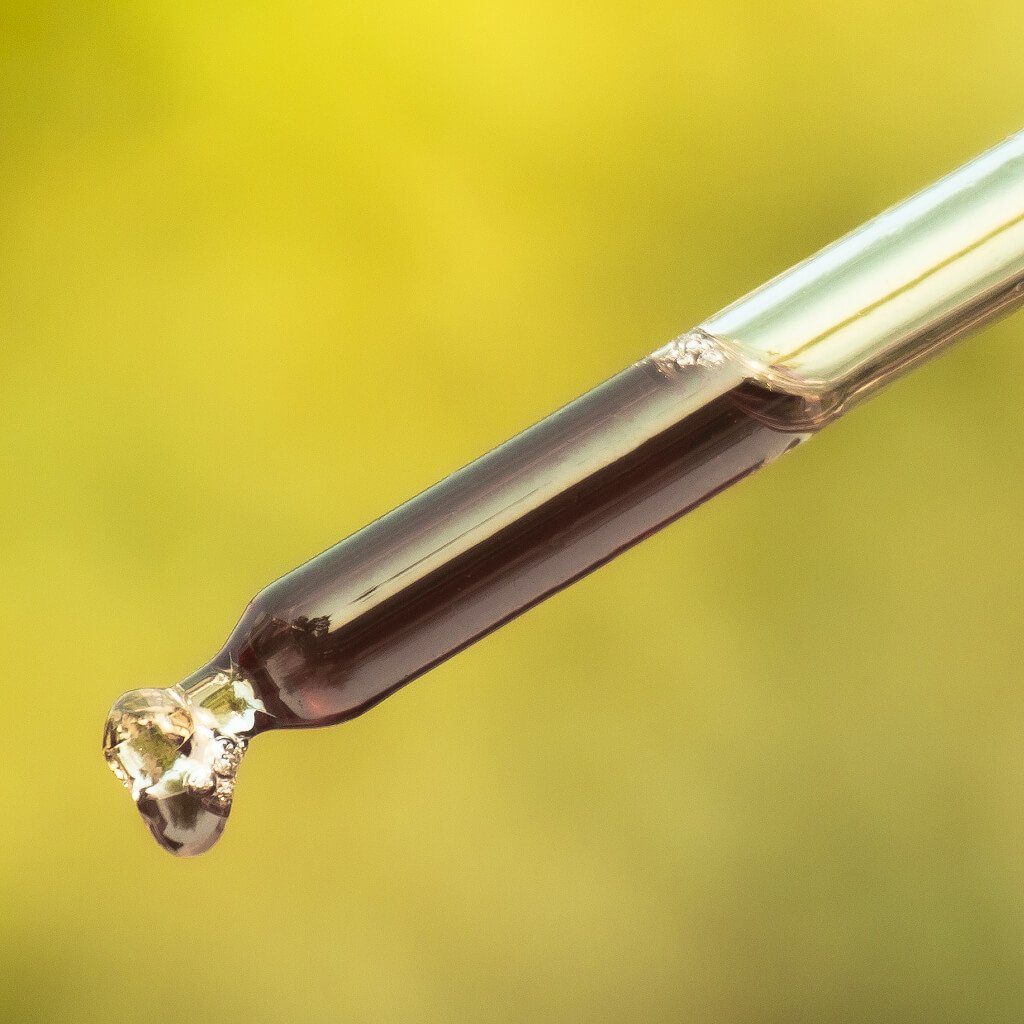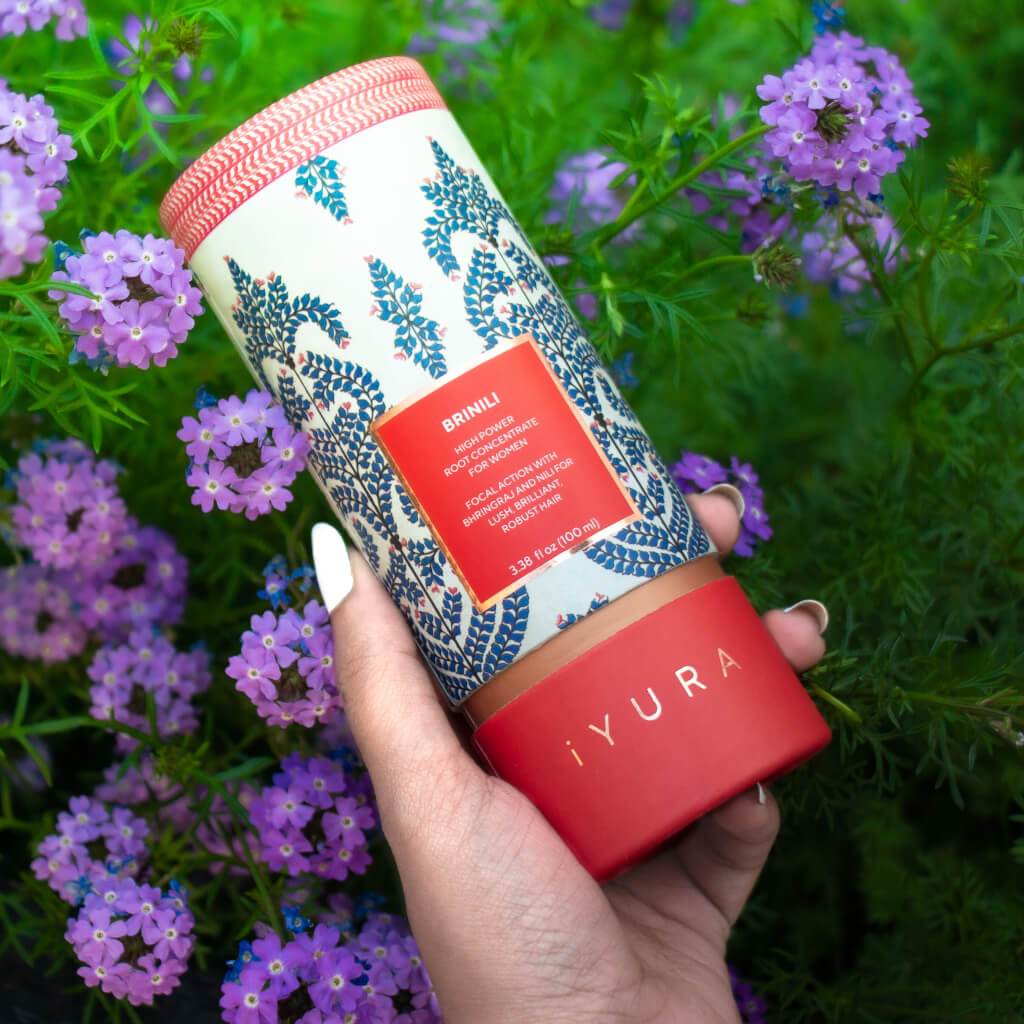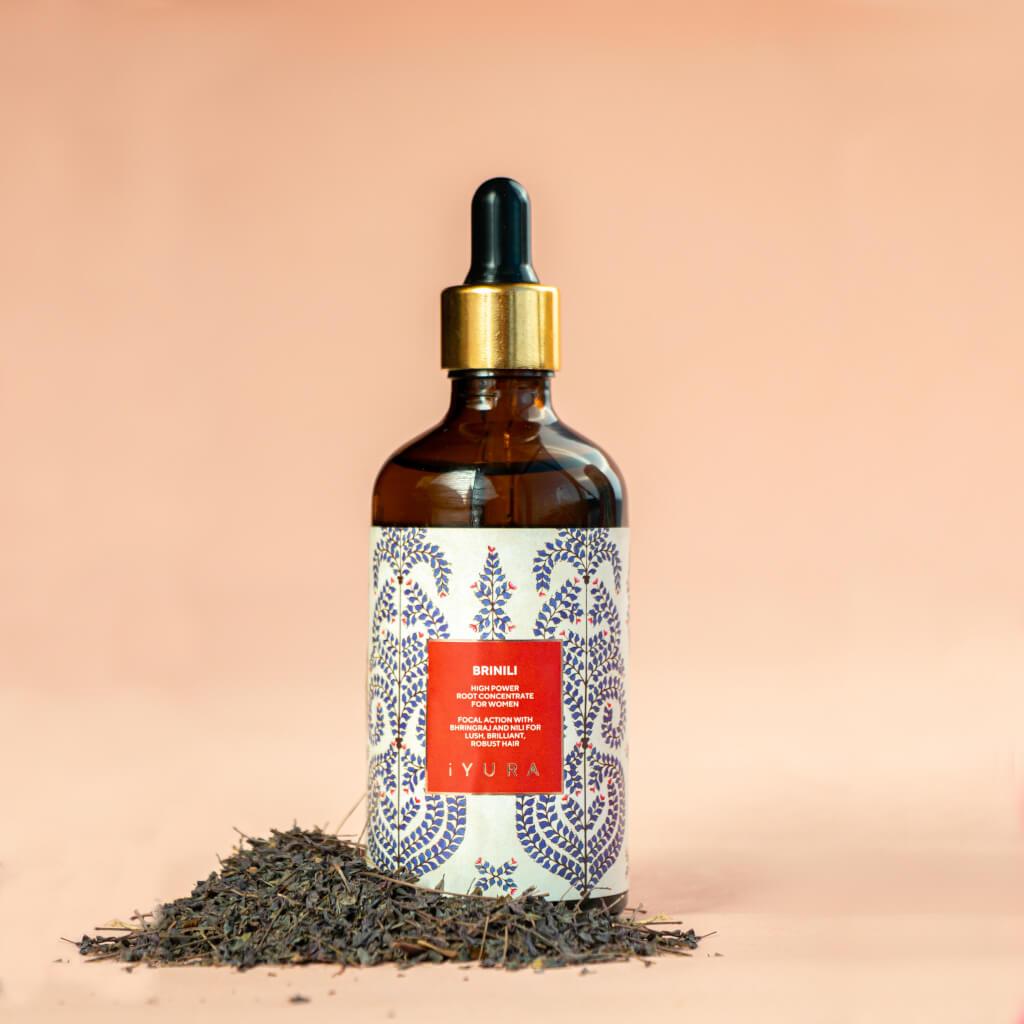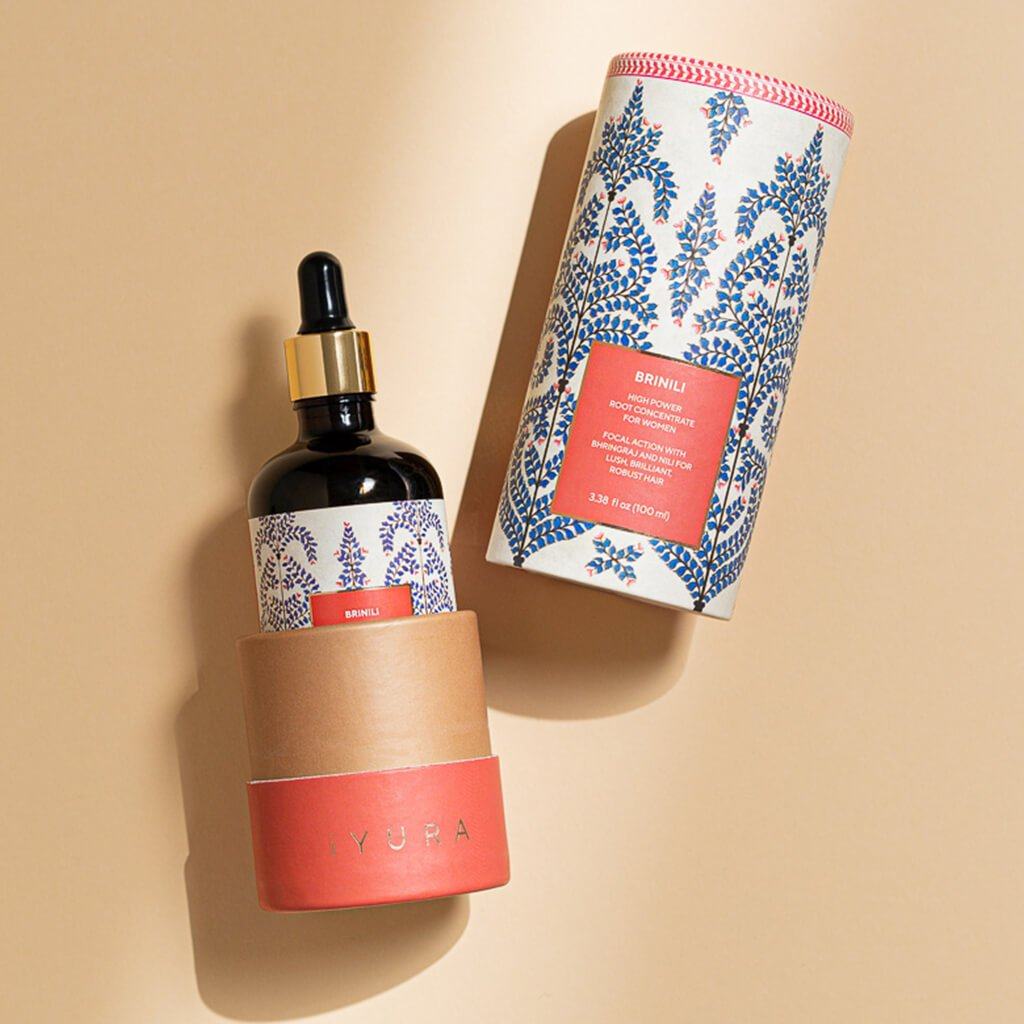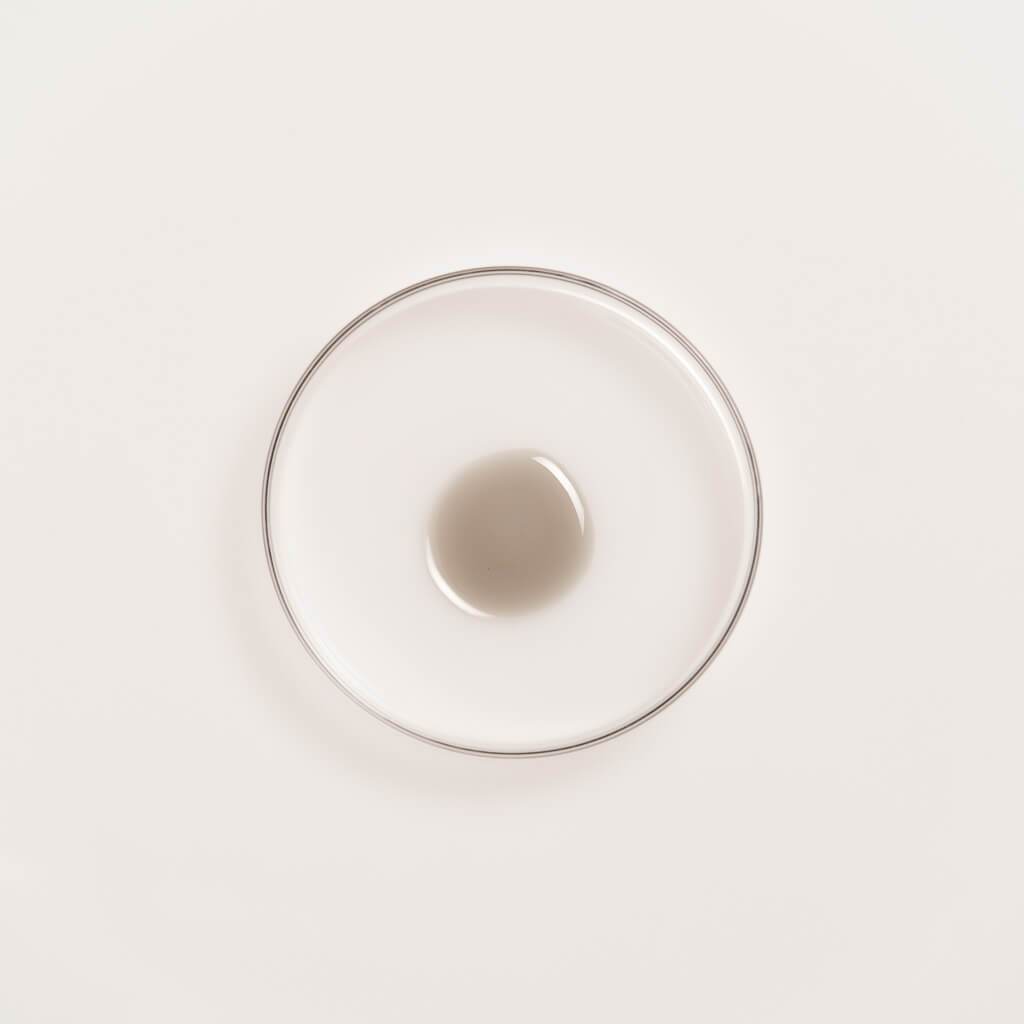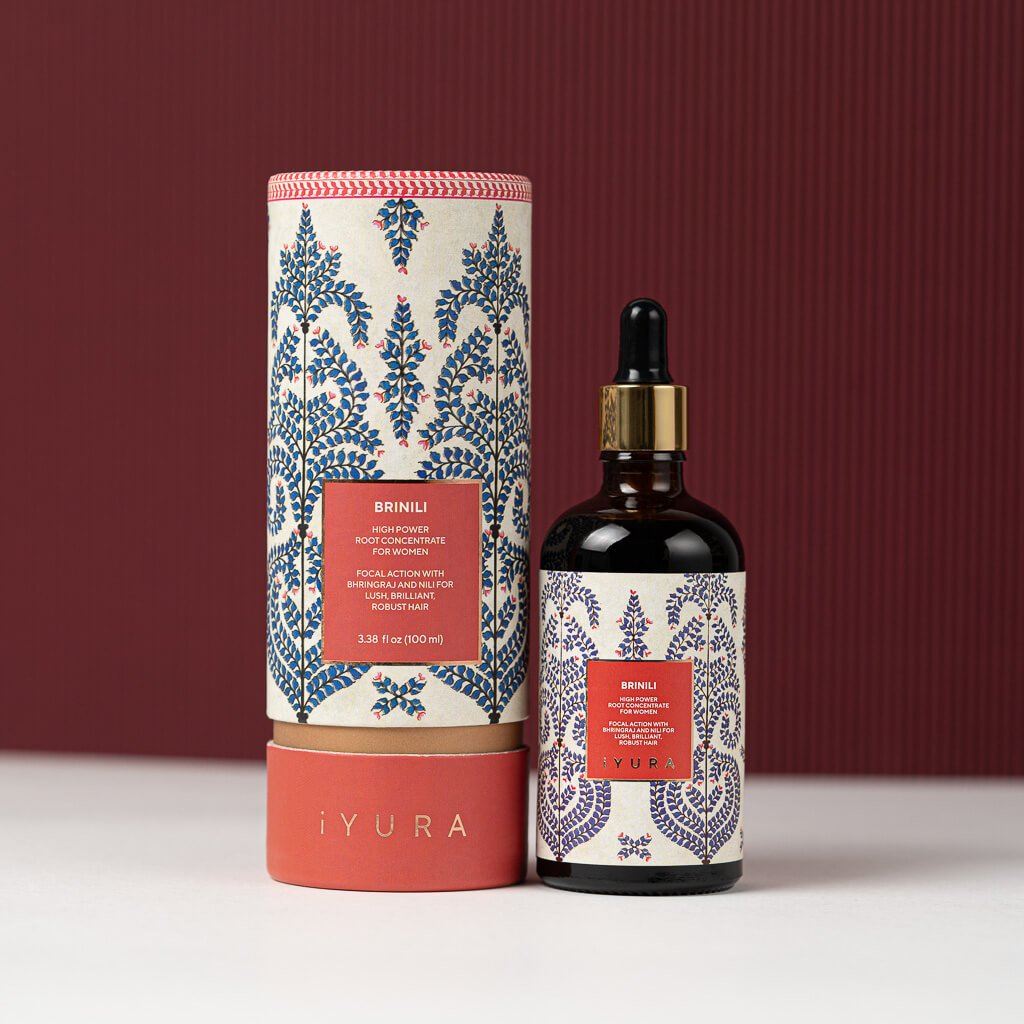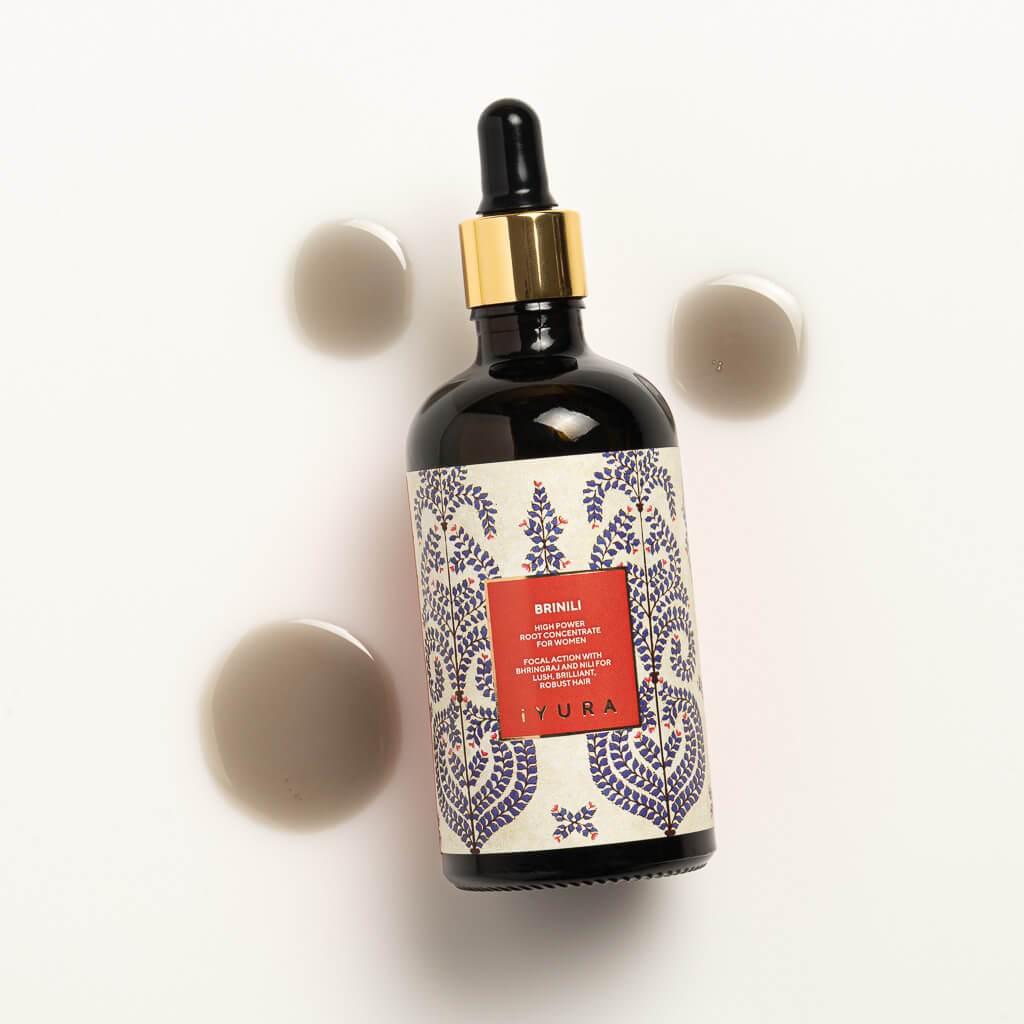 Brinili High Powered Root Concentrate | iYURA
An ultra-powerful potion for the scalp
---
An ultra-powerful potion for the scalp, Brinili brings the power of formidable hair-herbs from the ancient Ayurvedic texts.

This transparent, charcoal-gray hued concentrate is the ultimate potion for the scalp and the roots of your hair, leaving you with more lush, voluminous and healthy-looking hair with every use!

Introducing: Brinili High Power Root Concentrate™ for Focal Action with Bhringraj and Nili for Lush, Brilliantly-Hued, Robust Hair
Bring a natural appearance upgrade to your

 

thinning hair
Empower the roots to give you the

 

volume and shine 100% naturally, without using hair styling tools or chemical sprays or treatments
Infuse your scalp with the

 

power-dose of Neeli, Bhringraj

 

and 4 other heavenly-hair herbs that work from the inside.
Revive the

 

luster, volume and brilliance

 

in your hair strands with this intense dose of pure nature!
Its dark, charcoal-like hue will mesmerize and surprise you with the intense power of this mega-dose of sheer LIFE for your hair. (And it does not stain blonde, gray or white hair.)

Its transparency, and light, magical texture will compel you to wonder, "How far, deep and potent can it get?!"

NOT YOUR ORDINARY HAIR OIL – This potent high-power root concentrate is NOT another hair/head massage oil. This oil is a potent scalp and root booster that works in a focused manner to give fast-tracked results.

Brinili High Power Root Concentrate™ is enriched with the potency of Nili that has proven its expertise in helping gray hair regain its balanced texture and restore vitality in it.
The hair becomes a lush of ivy-like dancing beauty with lustrous strands and a voluminous feel!

Reviving your mane of worn-out, tired hair strands into a rejuvenated whole, this hair oil is brewed under the expertise of Ayurveda with 100% natural, vegetarian ingredients, that includes authentic, Ayurvedic herb infusions.
This is not just like any other hair oil that might or might not leave your hair sticky, icky and greasy... Brinili is here to give you:


A voluminous revival regardless of age!
Lively, free-flowing hair
Luster & shine
Smooth, hydrated scalp while cleansing the pores
Seeping into the roots and deliver the potent action of the herbs straight where they need to go
100 mL/3.38 oz
Thinning Hair, Damaged Hair
Best used when warm: warm some oil in a bowl in a hot water bath or by placing the bottle in hot water.
Sesame Seed Oil [Sesamum Indicum]
Coconut Milk [Cocos Nucifera]
Cow Milk
Indian Indigo [Indigofera Tinctoria],
False Daisy [Eclipta Alba]
Balloon Plant [Cardiospermum Halicacabum]
Indian Gooseberry [Emblica Officinalis]
Licorice [Glycyrrhiza Glabra]
Indian Barberry [Berberis Aristata]
Jasmine Essential Oil [Jasminum Grandiflorum]
Rose Essential Oil [Rosa Damascena]
Lavender Essential Oil [Lavandula Officinalis]

NO MINERAL OIL, PARABENS OR CHEMICALS.
100% NATURAL AYURVEDIC PRODUCT.
NOT TESTED ON ANIMALS.

For external use only. Test for allergy. Contains cow milk. Do not apply to wounds, cuts or rashes. This product is not meant to treat, heal or cure any disease. Do not shampoo immediately after oiling. Use only gentle, herbal shampoos to maintain the health of your hair. Use within 24 months from date of mfg.

Quantity: 100 ml (3.38 oz)

Why is it unique:

🚫No Gluten
🚫No Preservatives
🚫No Artificial Fragrance
🚫No Sulphates
🚫No Phthalates
🚫No Parabens
🚫No Silicones
🚫No Binders or Additives
🚫No Mineral Oils
🚫No Artificial Colors


This product has no reviews yet.