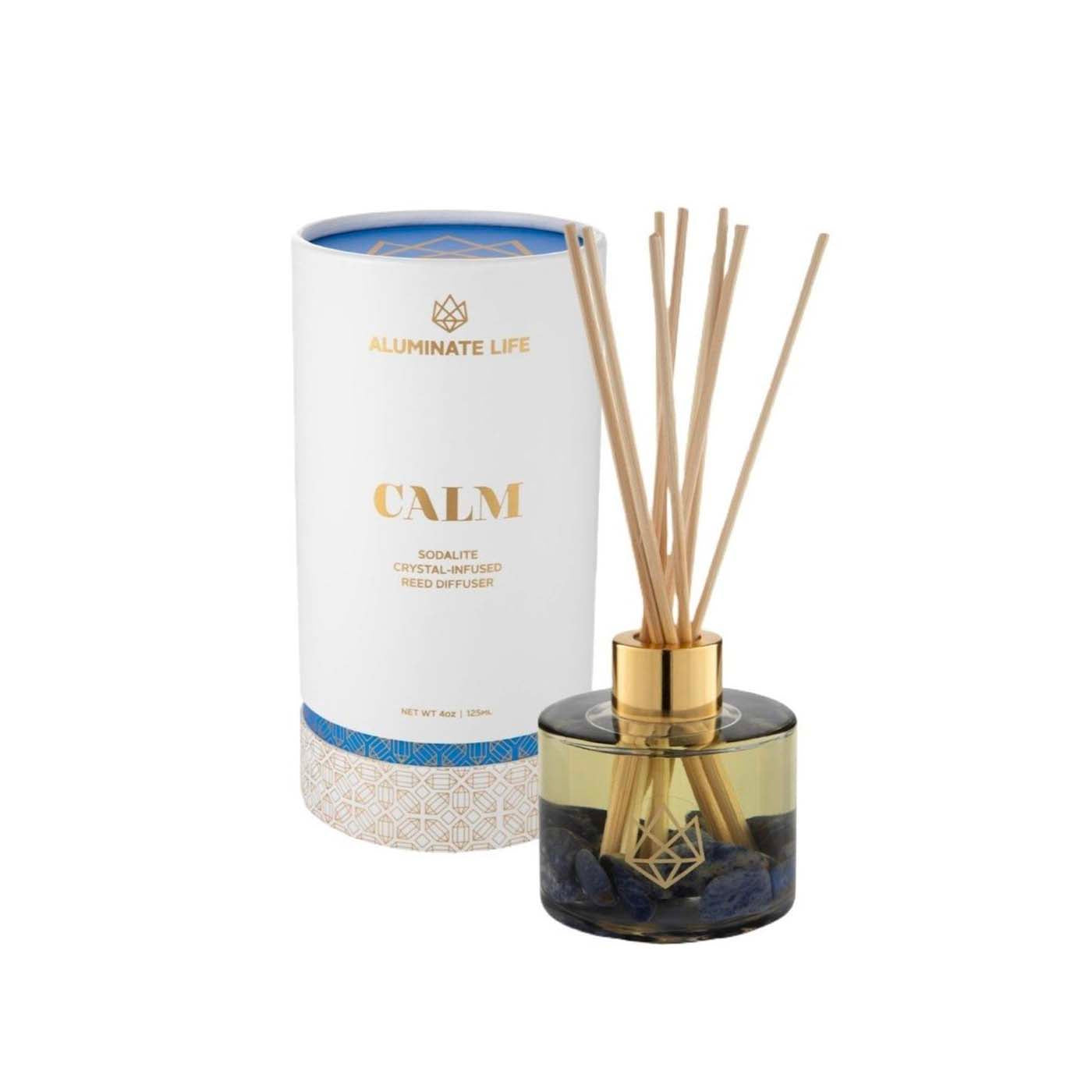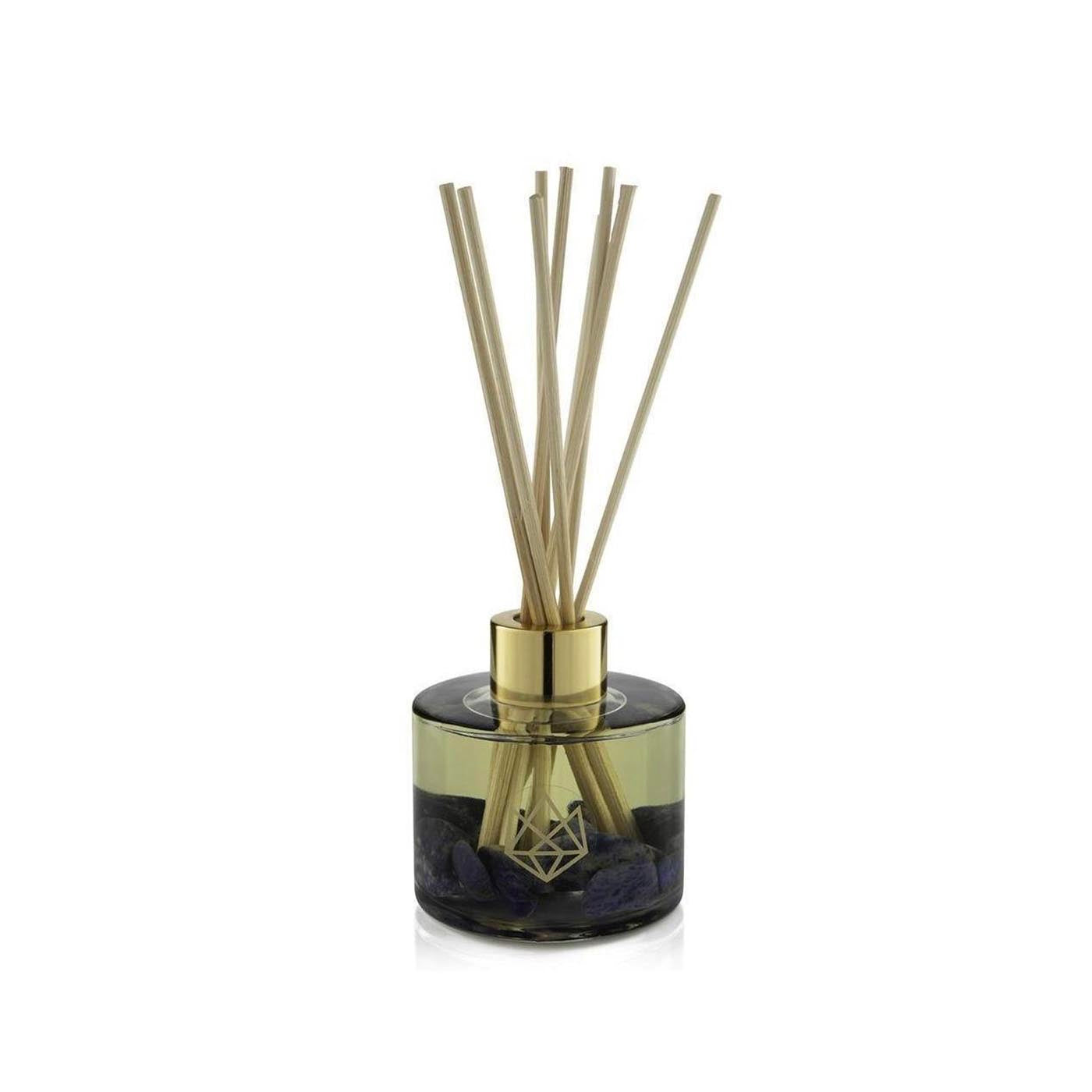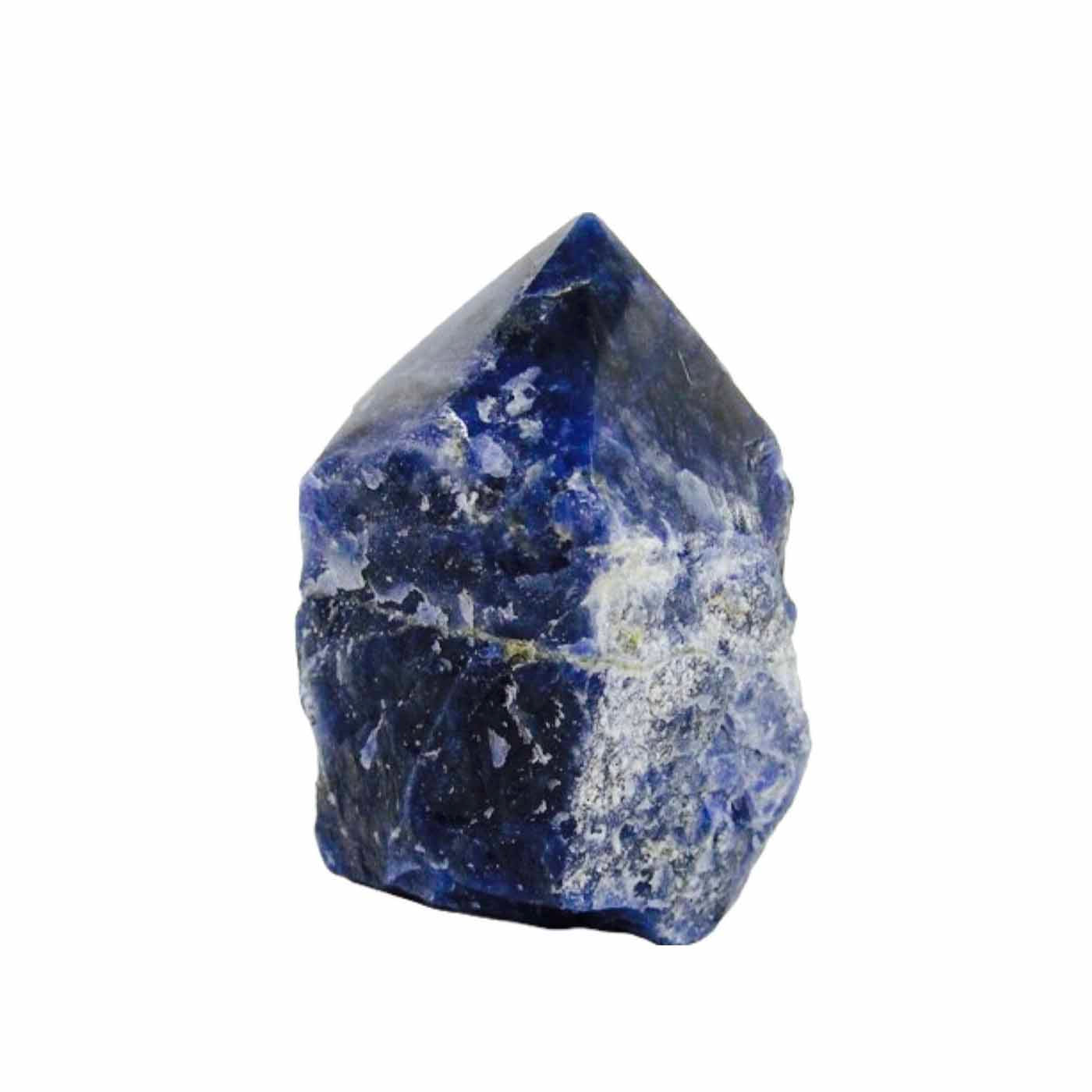 Calm Reed Diffuser | Aluminate Life
---
Calm Reed Diffuser | Aluminate Life - 125 mL/4oz
This Aluminate Life Calm Reed Diffuser is Sodalite Crystal-Infused and scented with chamomile, nerolina and sage to relieve your stress, clear your mind and guide you to serenity.
Create mindful moments and enhance your home wellness decor with the nourishing power of wellness. Each Crystal-Infused Reed Diffuser is made with natural premium therapeutic-grade essential oils and lasts more than 6 months. Net wt 4 oz/125 ml.
Pro Tip: Place diffuser on a stable surface. Unscrew collar and remove stopper. Replace the collar and insert reeds into the essential oil blend. Carefully remove and turn the reeds over to allow the ends to become saturated. Turn the reeds more or less often for desired scent strength.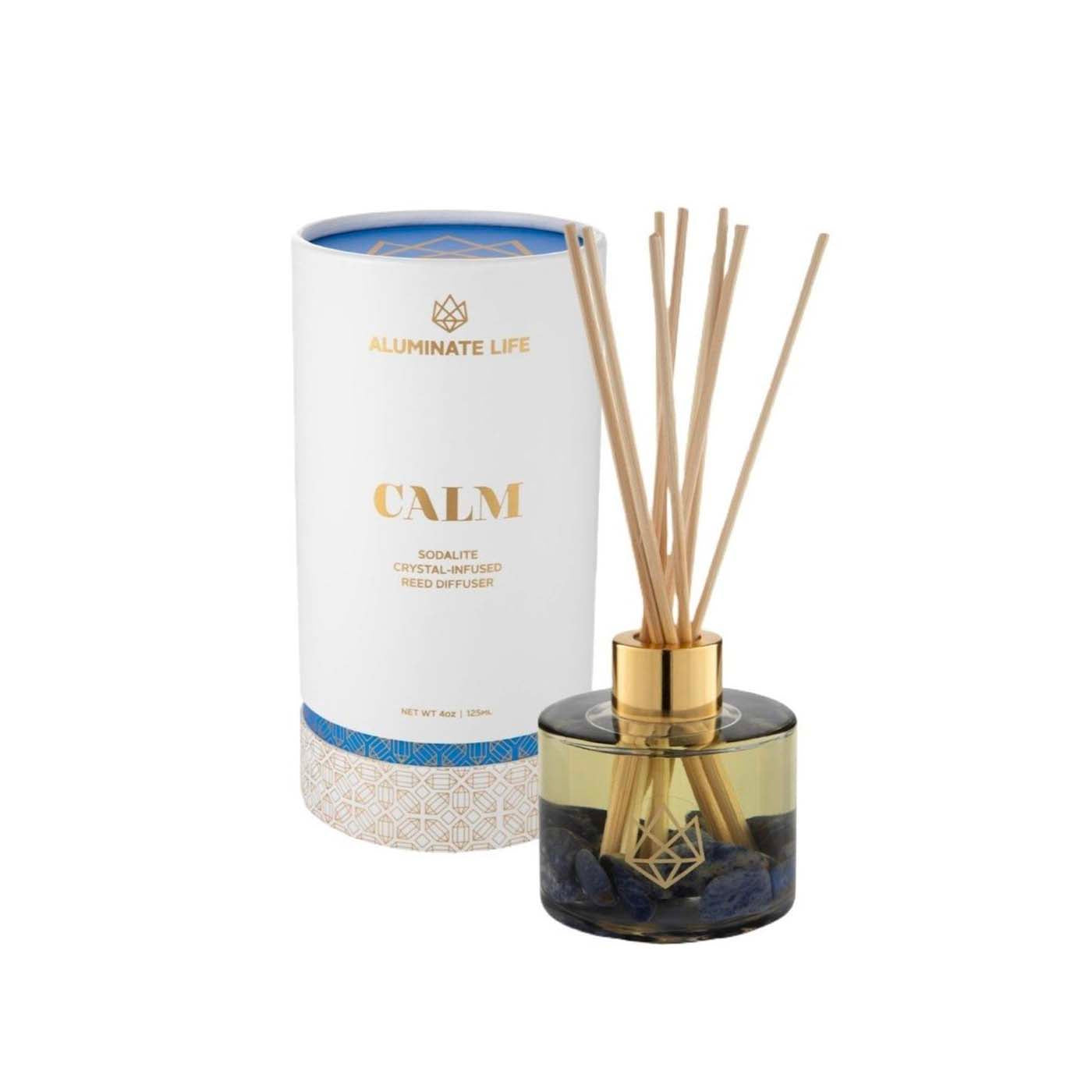 This product has no reviews yet.