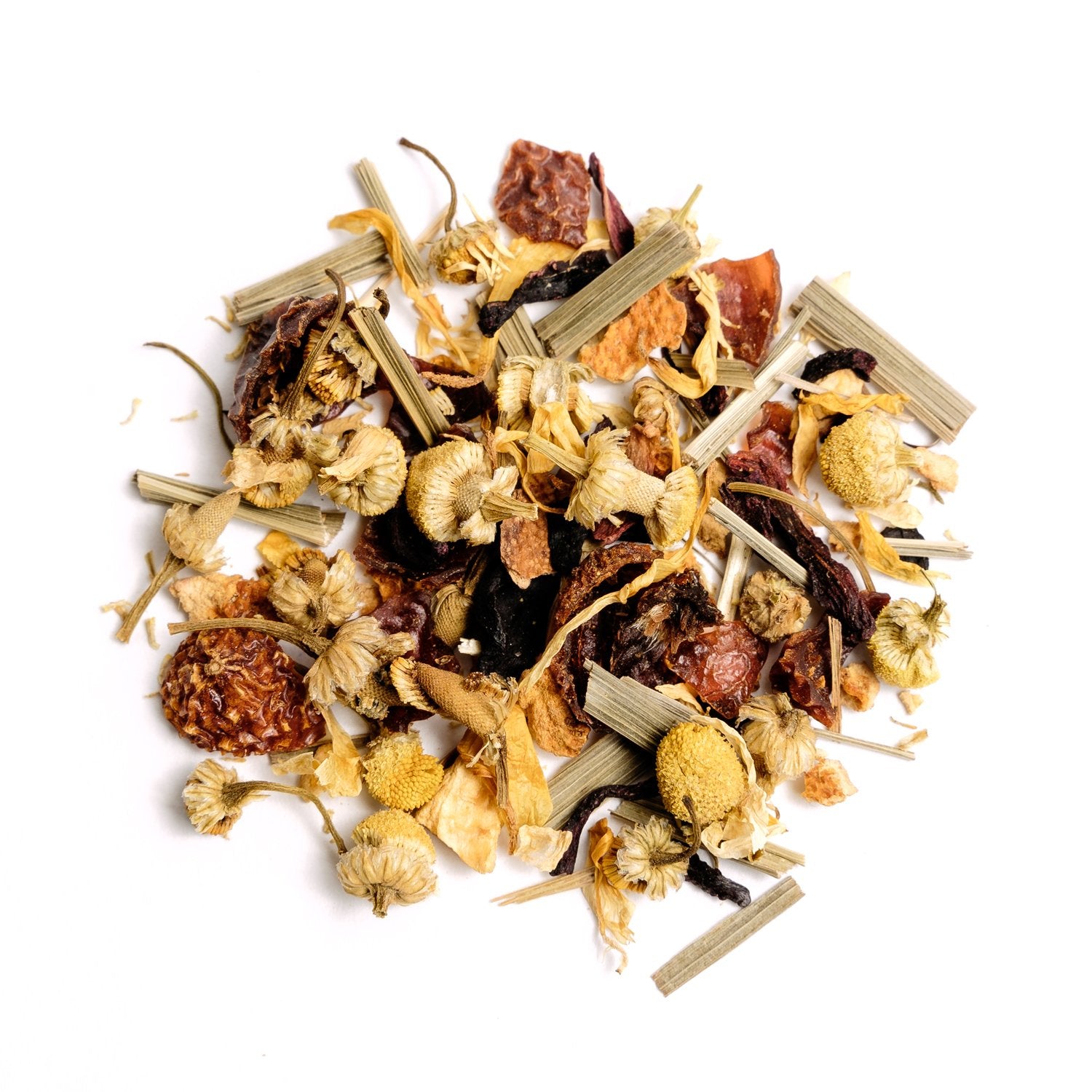 Chamomantra Wellness Tea 40 grams | Sahara Tea
---
Find your zen in every cup with Chamomantra Wellness Tea from Sahara Tea. Inhale this fragrant blend of chamomile, lemon and hibiscus and exhale your worries for a mind that is calm and centered.
Perfect For: caffeine free, anti inflammatory, balance, restore, calming, sleep, all natural
Pro Tip: For Brewing instructions please see www.saharandco.co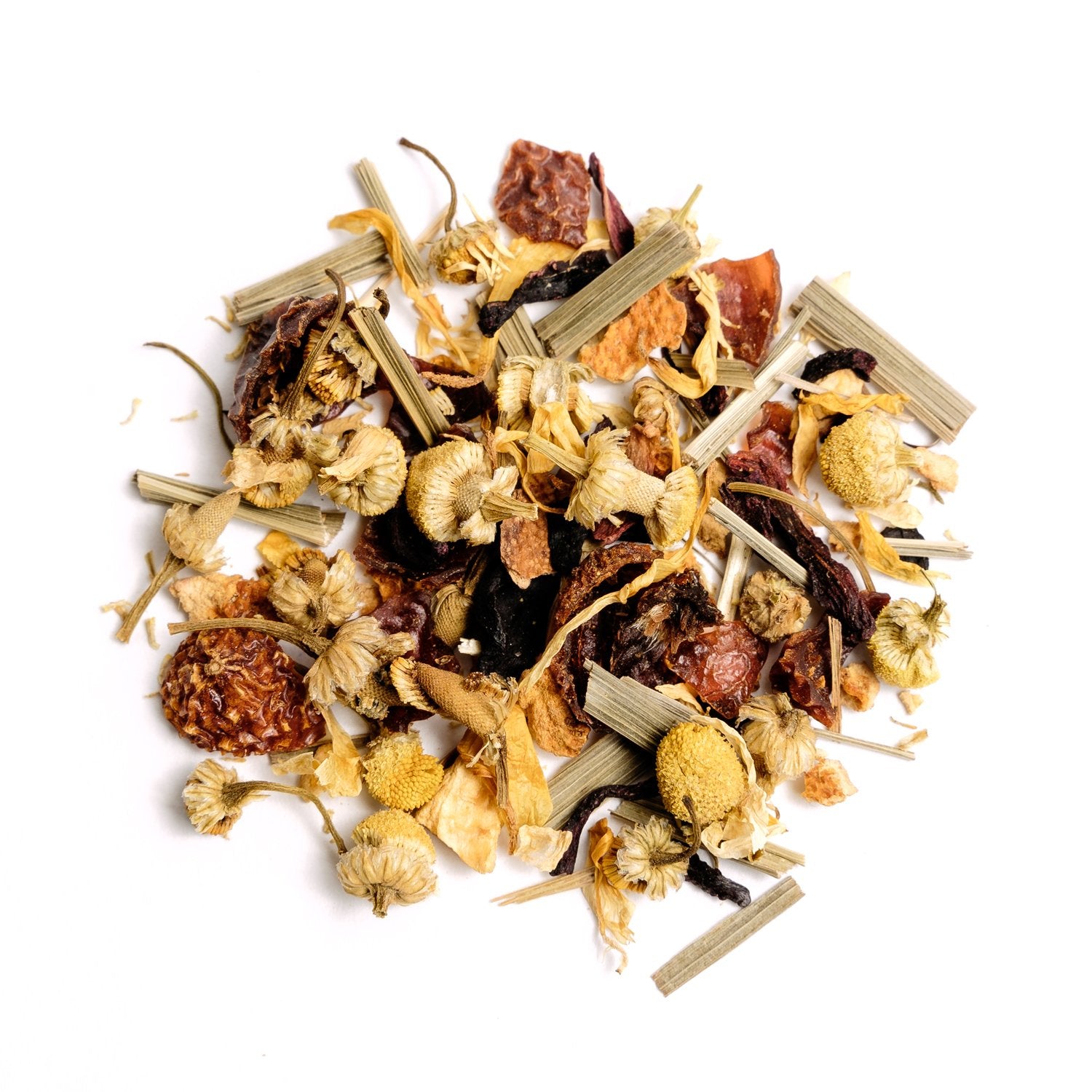 This product has no reviews yet.