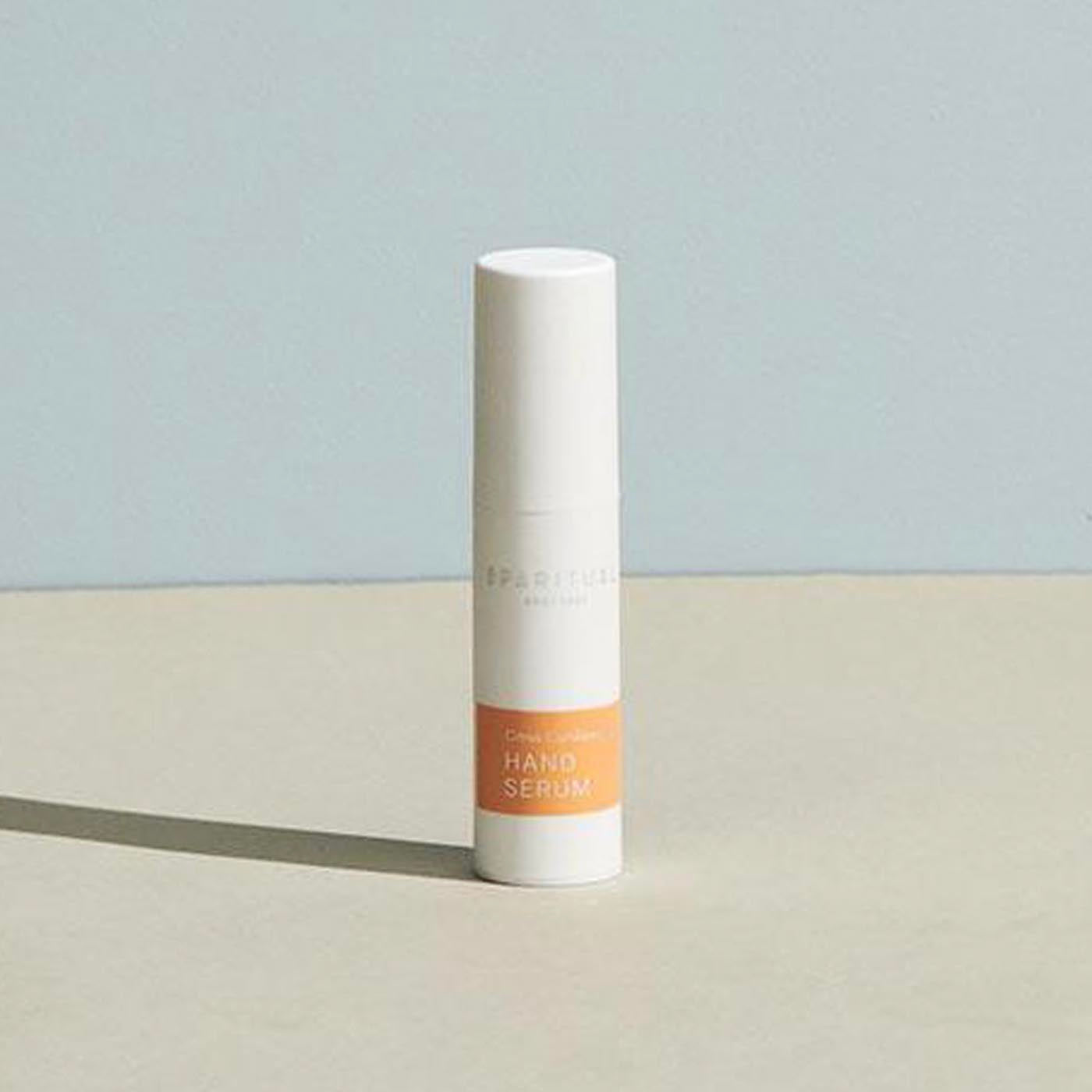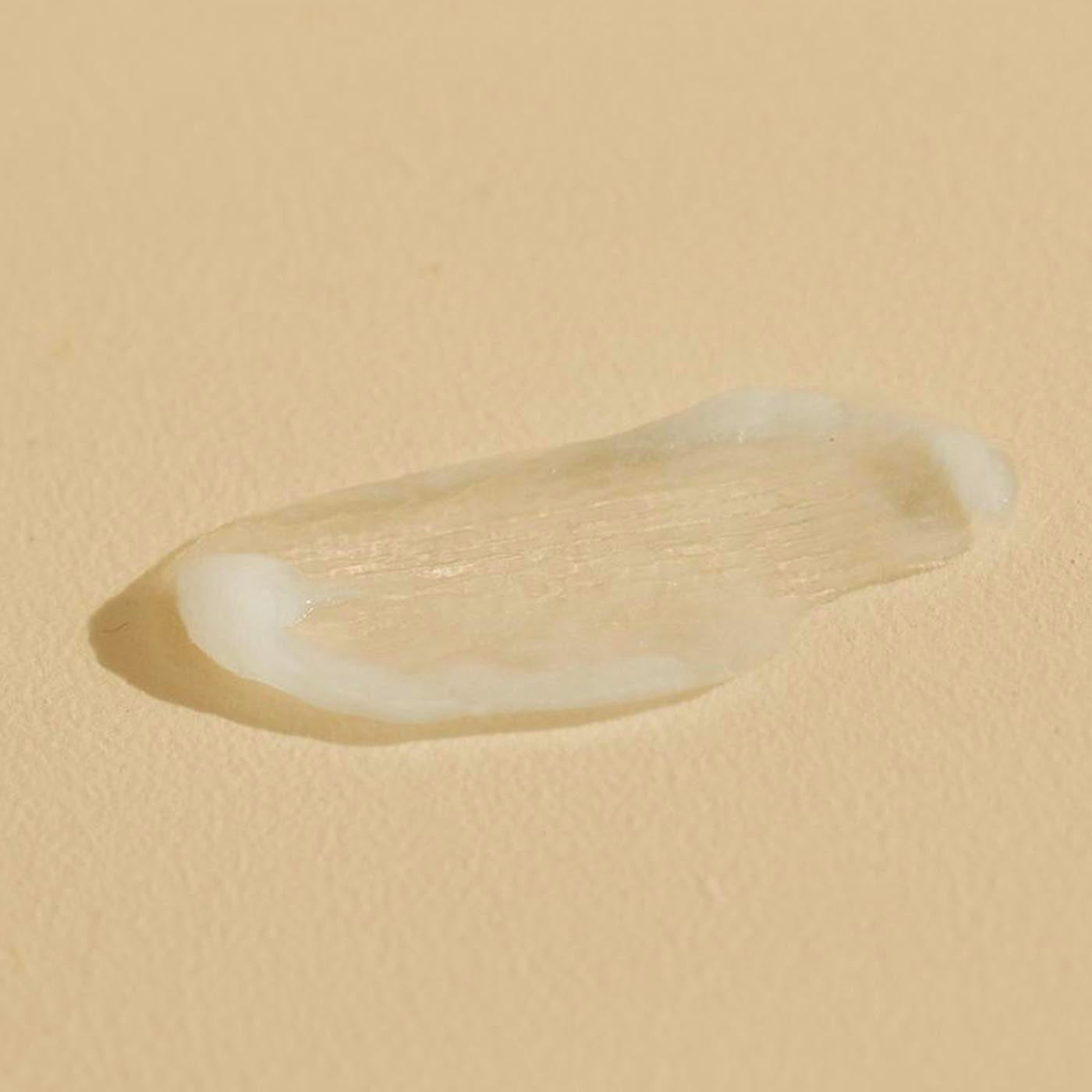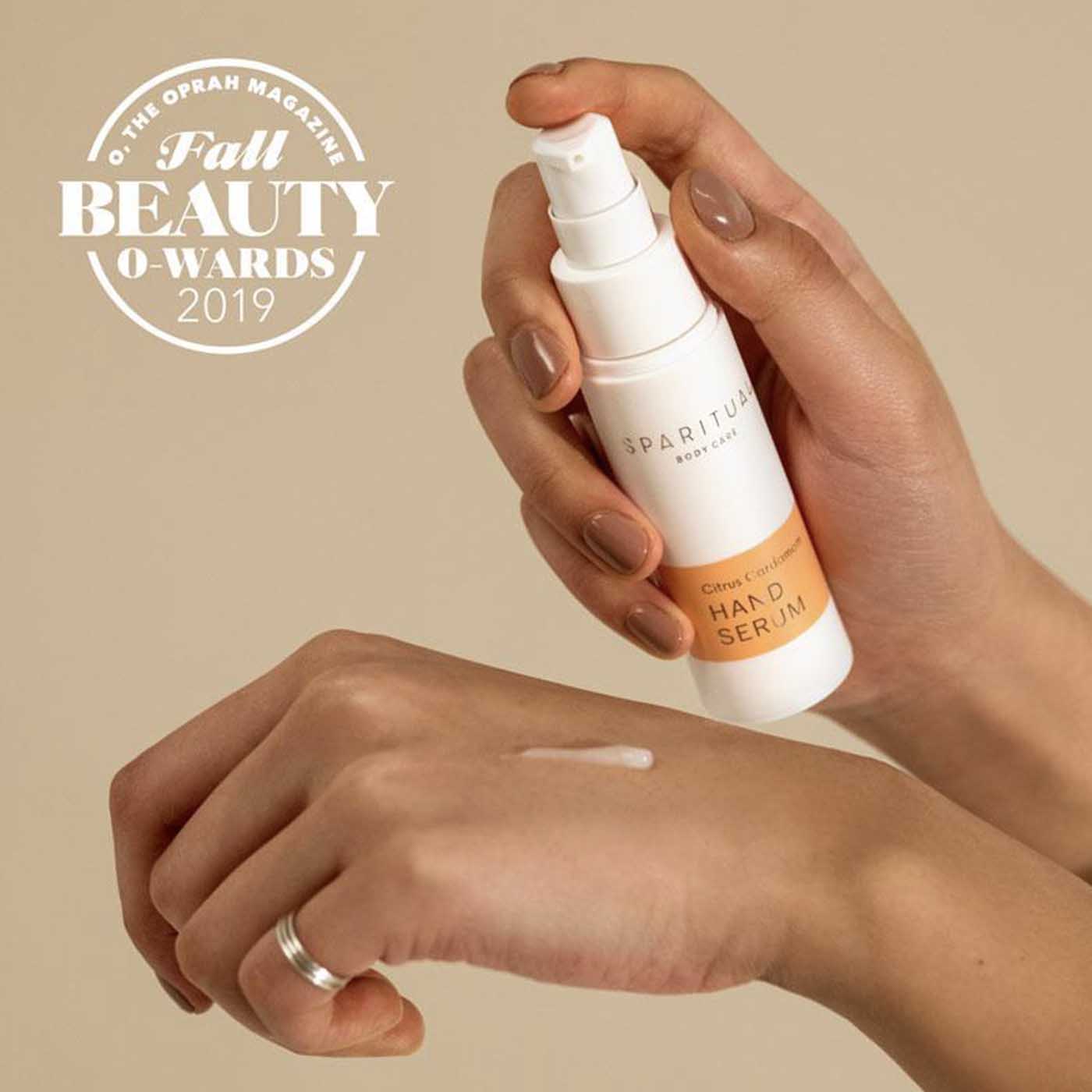 Citrus Cardamom HAND SERUM | Sparitual
---
SpaRitual Citrus Caramom Hand Serum is formulated with ancient healing ingredients including Pumpkin Fruit Extract, Licorice Root, and scientifically advanced Swiss Apple Stem Cells, nourishes, repairs and slows the signs of aging, while the rejuvenating scent elevates the senses.
Perfect For: hand facial in a bottle 
Apply Hand Serum like a PRO…First exfoliate hands with body polish to prep skin for optimal absorption.  Then apply Hand Serum to the back of hands.
Winner of Oprah Magazine 2019 Fall Beauty Awards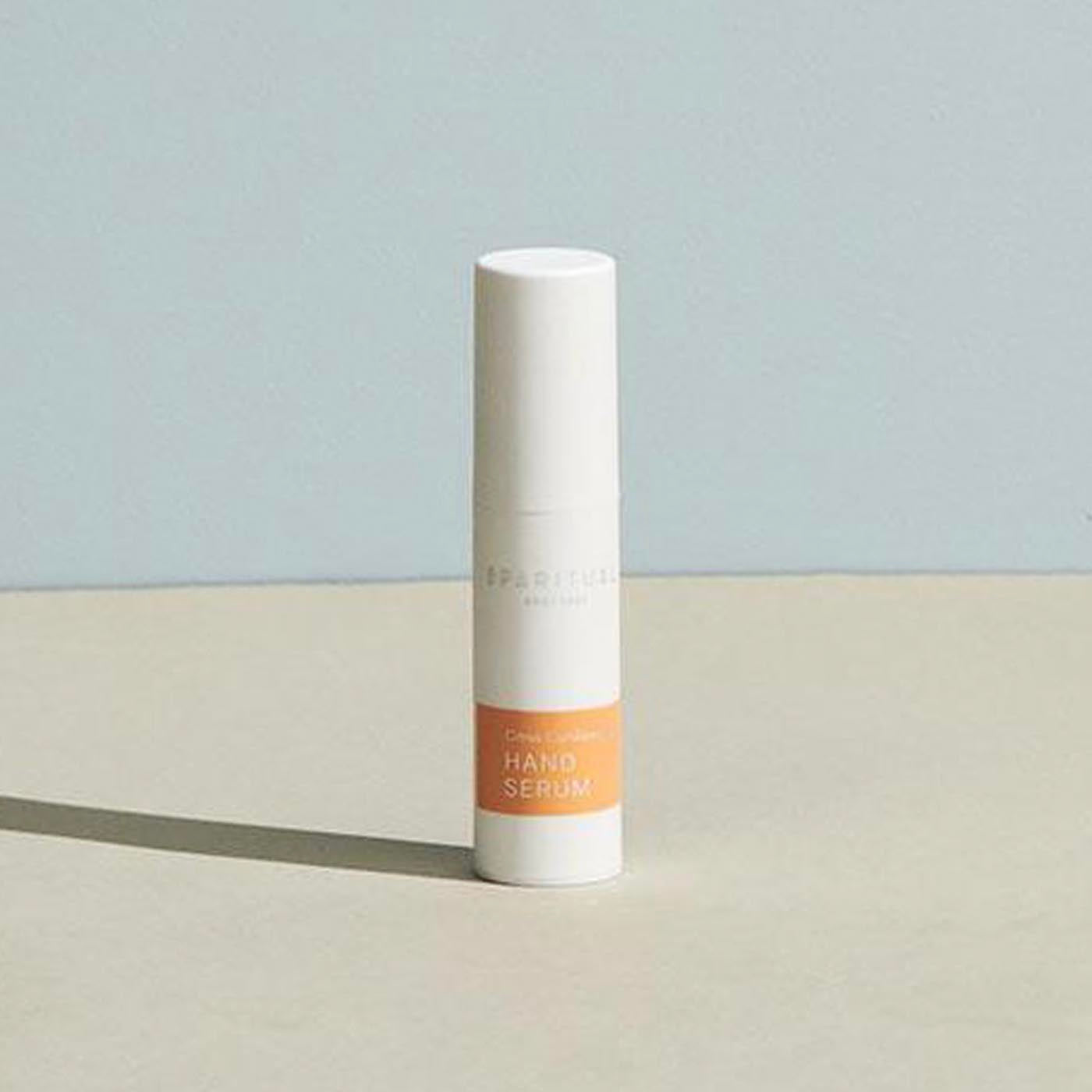 This product has no reviews yet.