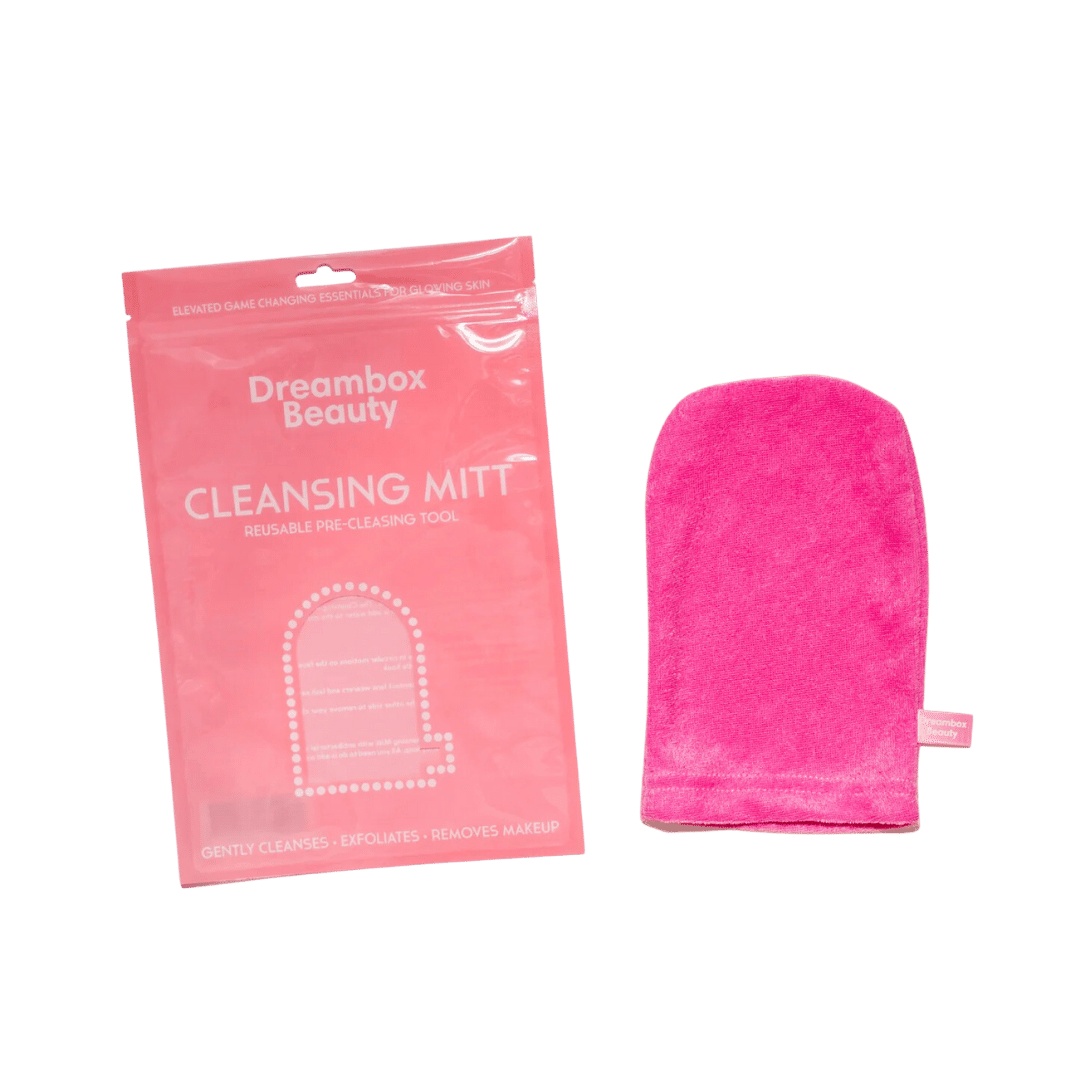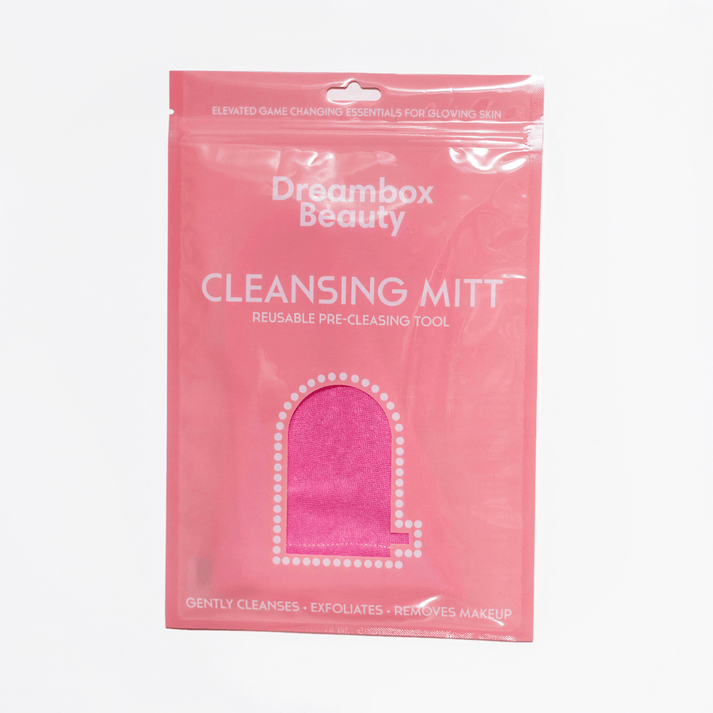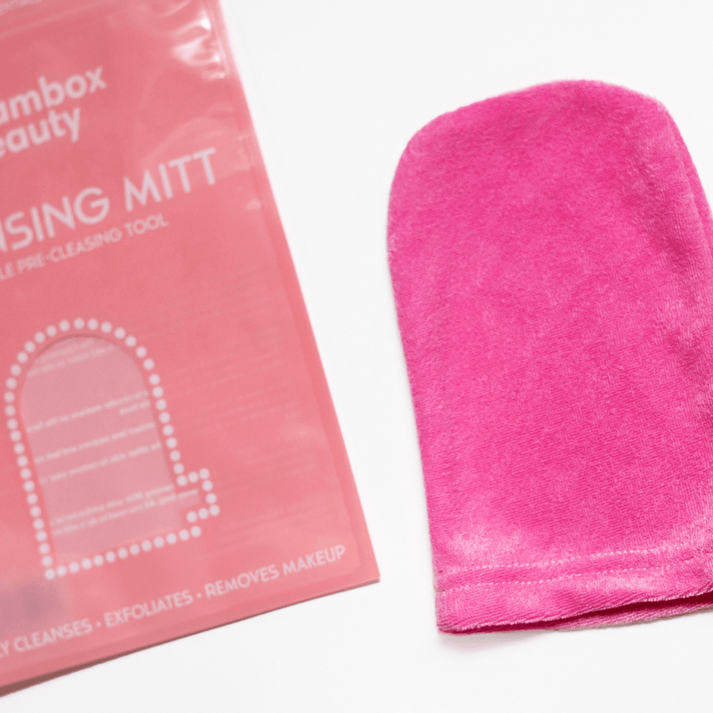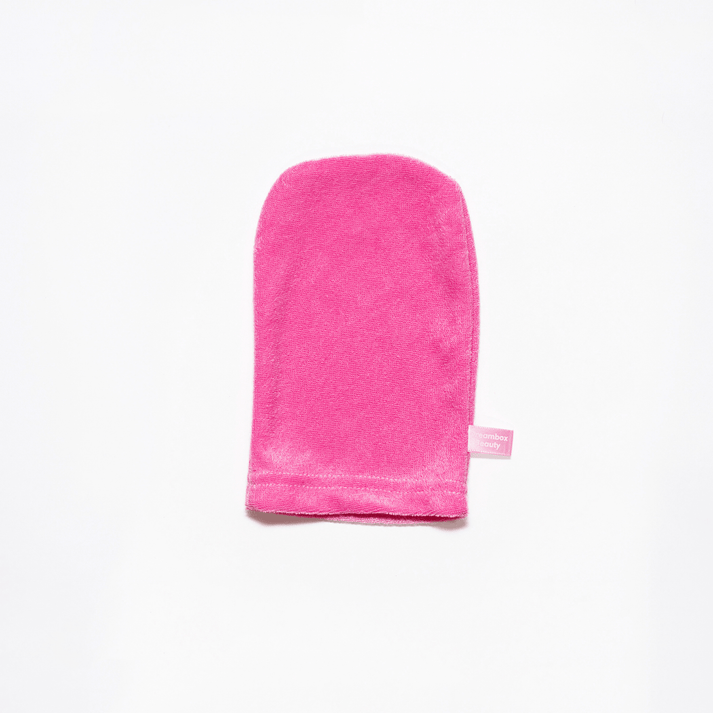 Cleansing Mitt | Dreambox Beauty
---
Cleansing Mitt | Dreambox Beauty
The Cleansing Mitt quickly removes makeup naturally. Just add water, gently swipe the mitt across your face and watch as all traces of makeup disappear leaving you with natural, glowing skin.
It is ideal as your pre-cleanse option before your active cleanser (as part of a double cleanse). Place your hand into the Cleansing Mitt, just add warm water and remove makeup, pollution, and any free radicals from the face. Follow with your active cleanser.
HOW DOES IT WORK?
The tiny loops of microfiber break the surface tension that binds oil and makeup to the skin's surface, gently removing the oil and debris.  The Cleansing Mitt is fully free of any products that can cause irritation.  All you need to do is add water to the mitt and let is scoop the debris from your pores.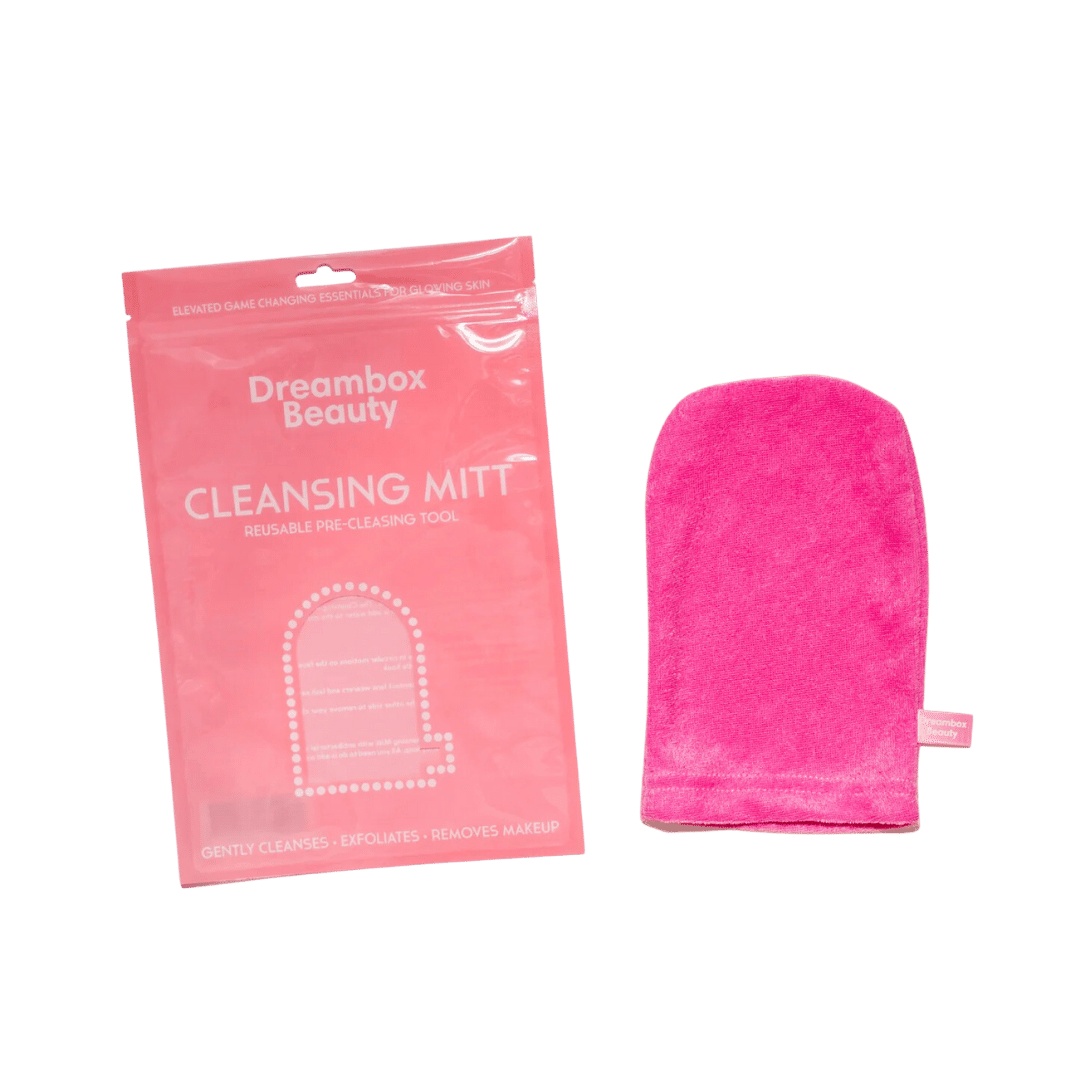 This product has no reviews yet.