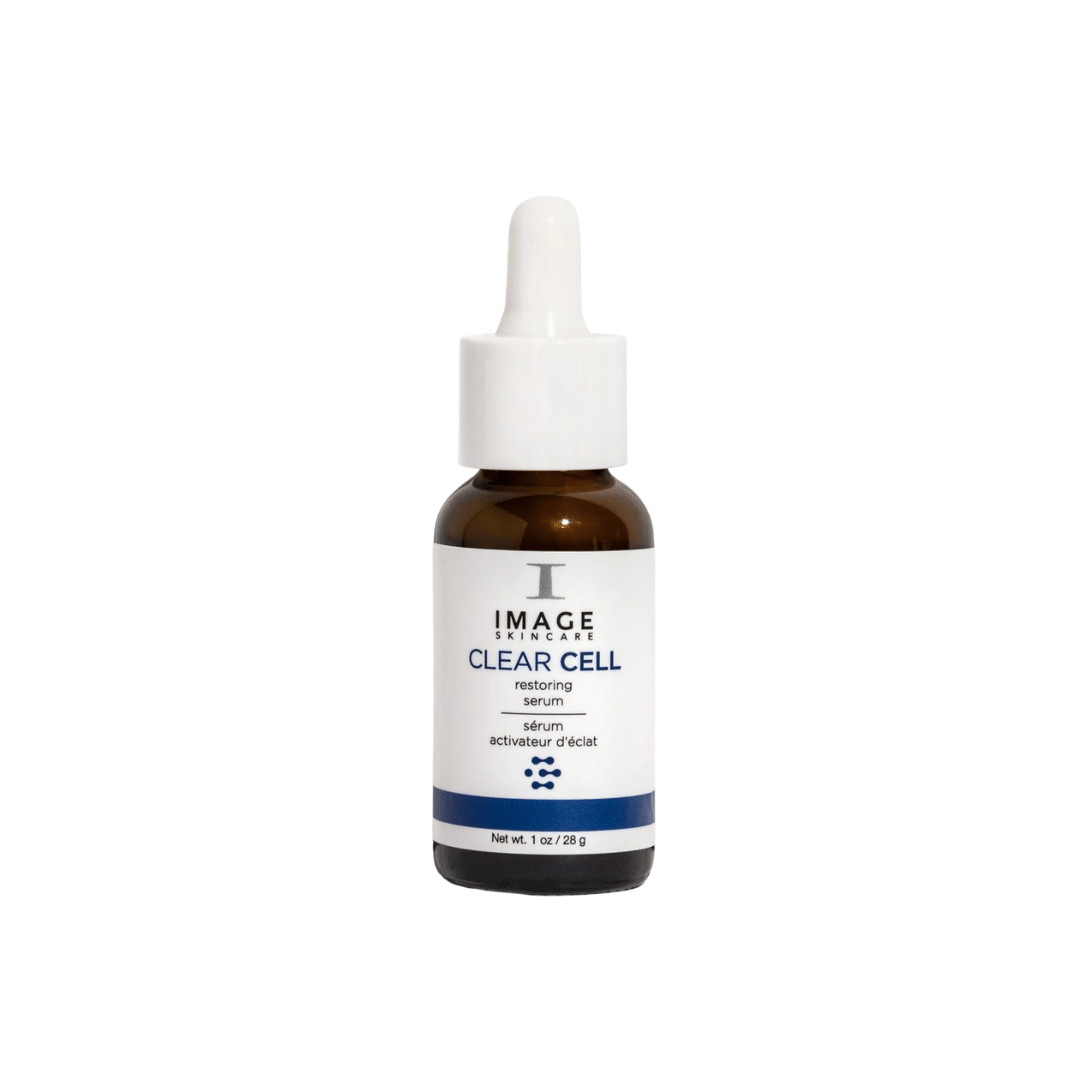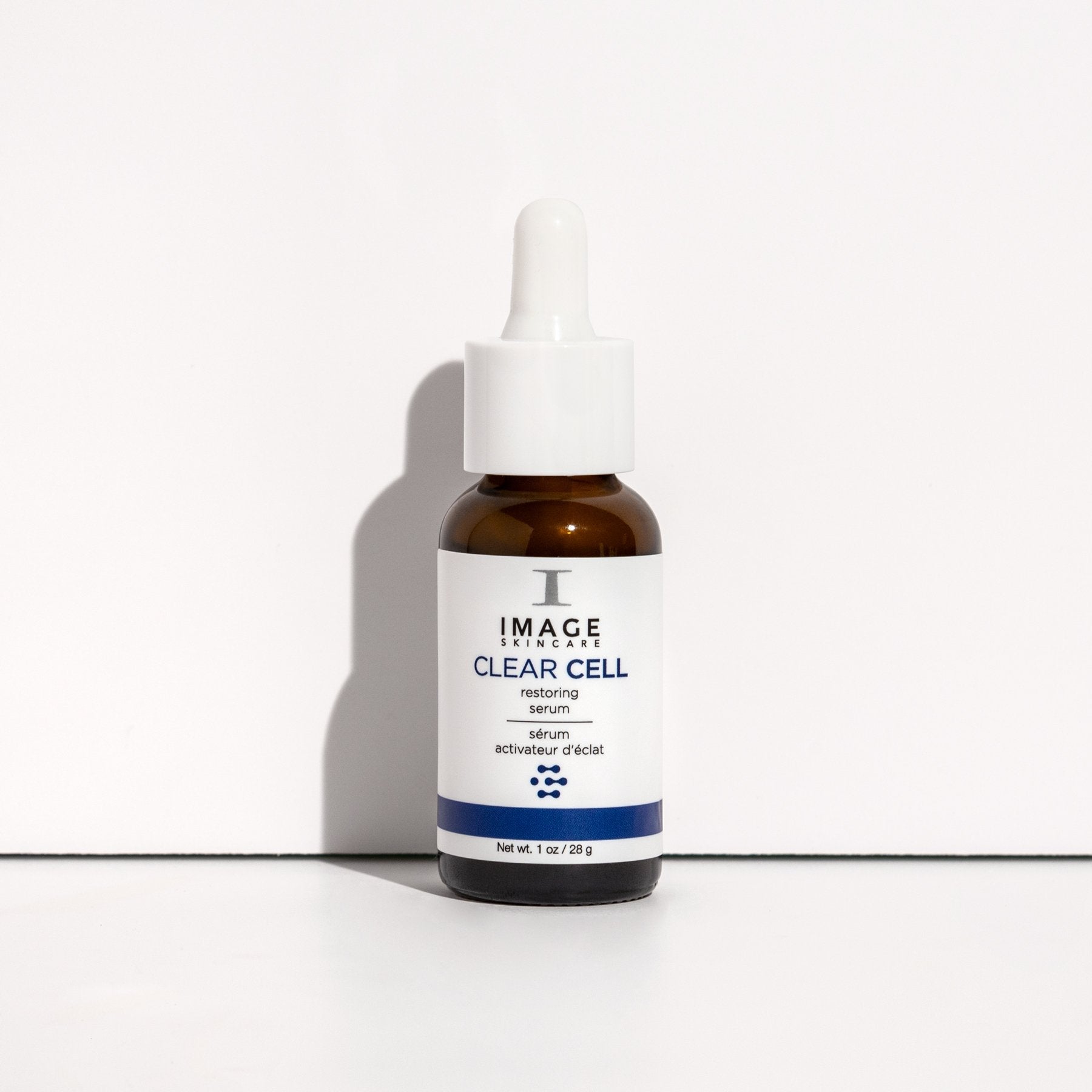 CLEAR CELL Restoring Serum | IMAGE Skincare
---
CLEAR CELL Restoring Serum | IMAGE Skincare - 1 oz/28 g
This lightweight serum hydrates and soothes blemish-prone skin while absorbing surface oils for a mattifying effect. Formulated with vitamin C to help reduce the appearance of discoloration and a purifying peptide and botanical complex, it helps to restore balance and give the skin smooth, healthy appearance. Perfect for delivering soothing hydration to skin prone to breakouts or congestion.
Part of the CLEAR CELL collection of blemish-fighting products, this formula is newly modernized to meet our clean clinical skincare™ standard and formulated without parabens, phthalates, mineral oils, artificial fragrances, synthetic dyes or animal testing.
HOW TO USE
Apply a thin layer to cleansed skin every morning. Reapply as needed during the day for additional moisture. Can be used daily.
THE IMAGE WAY
A serum provides targeted treatment for specific skin concerns. Apply to cleansed skin in the morning and evening. Don't forget PREVENTION+® SPF moisturizer during the day. Use a repair crème at night to nourish the skin while you sleep.
OUR PRO SAYS
Alternate with VITAL C hydrating anti-aging serum to provide nourishment and hydration to blemish-prone skin.
MSRP: $46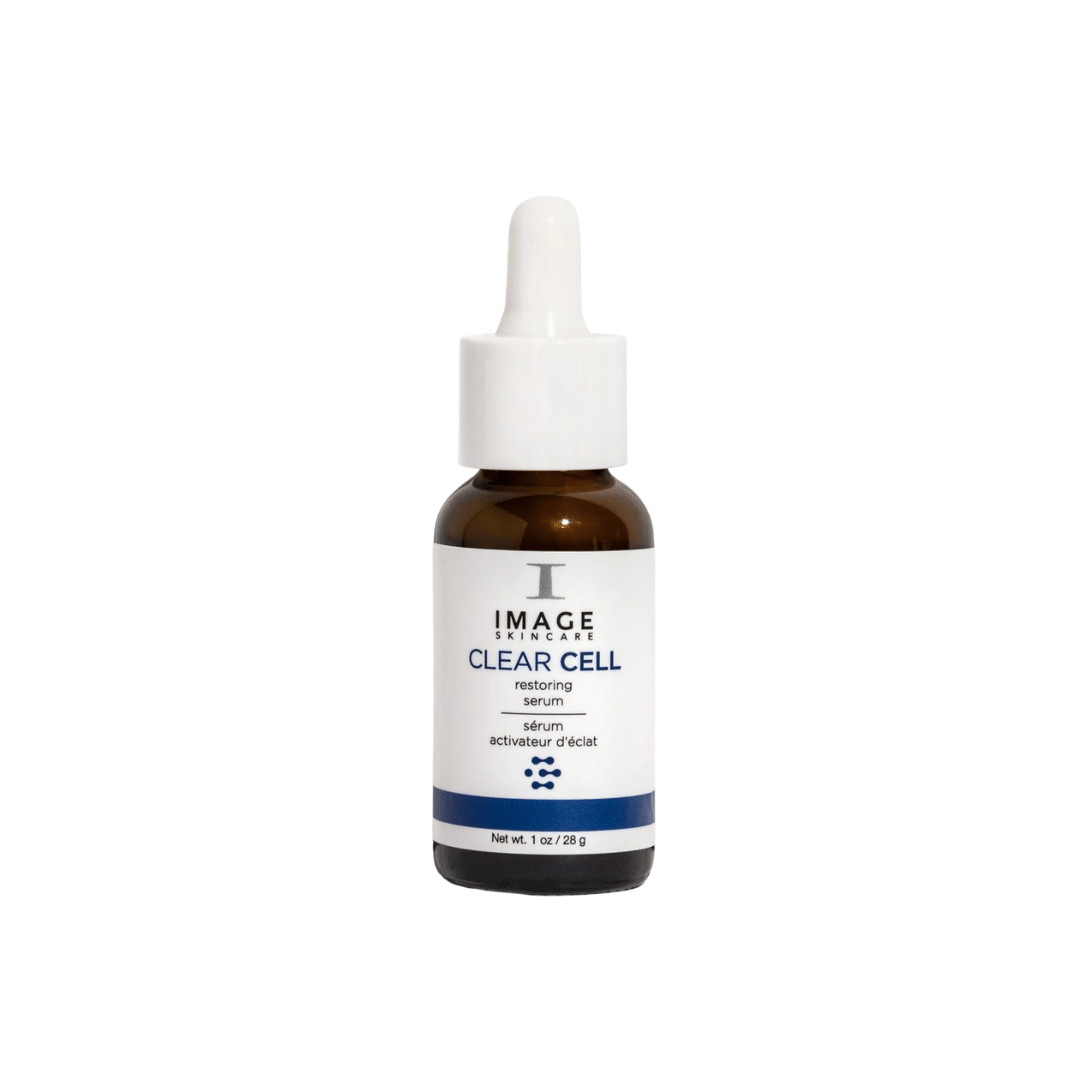 This product has no reviews yet.