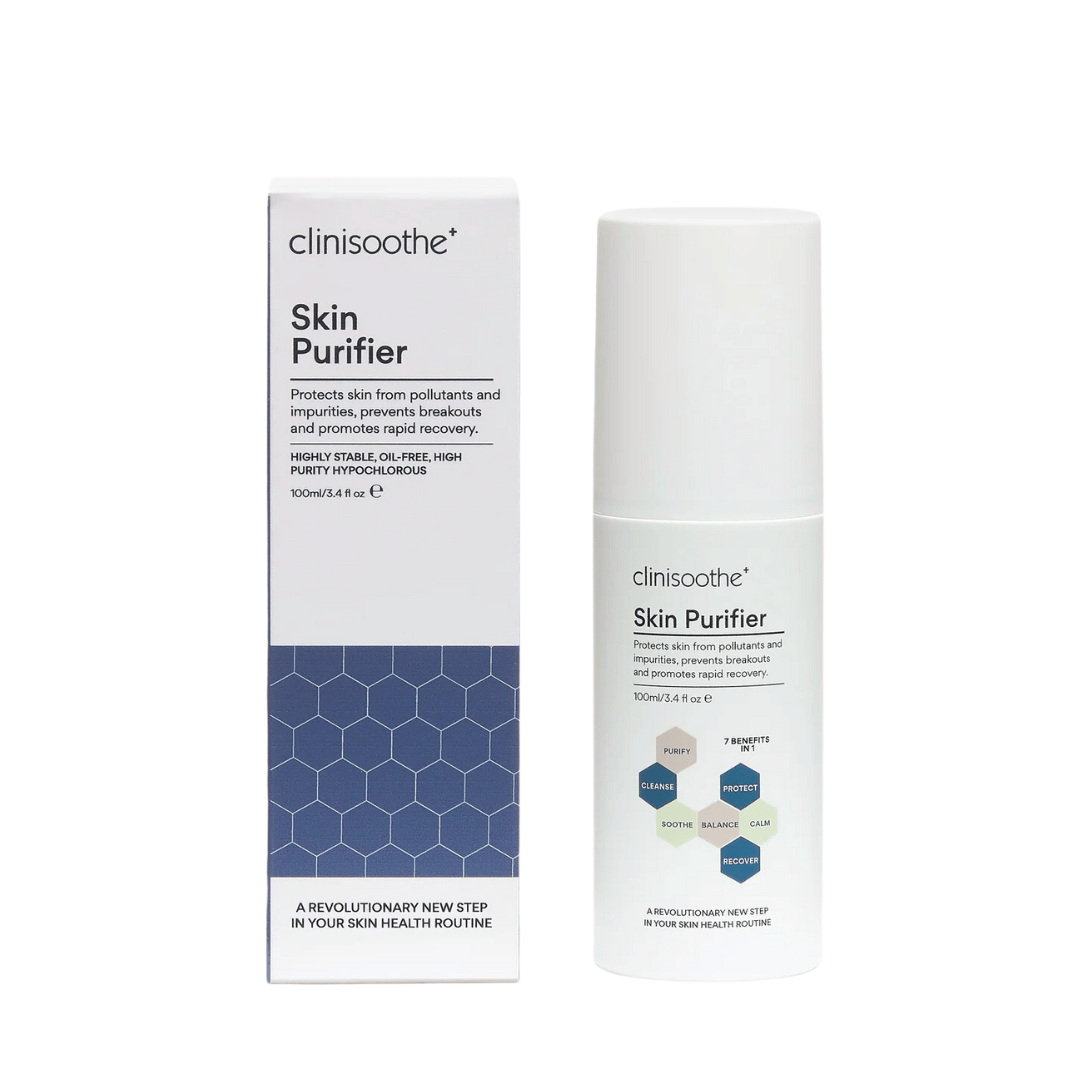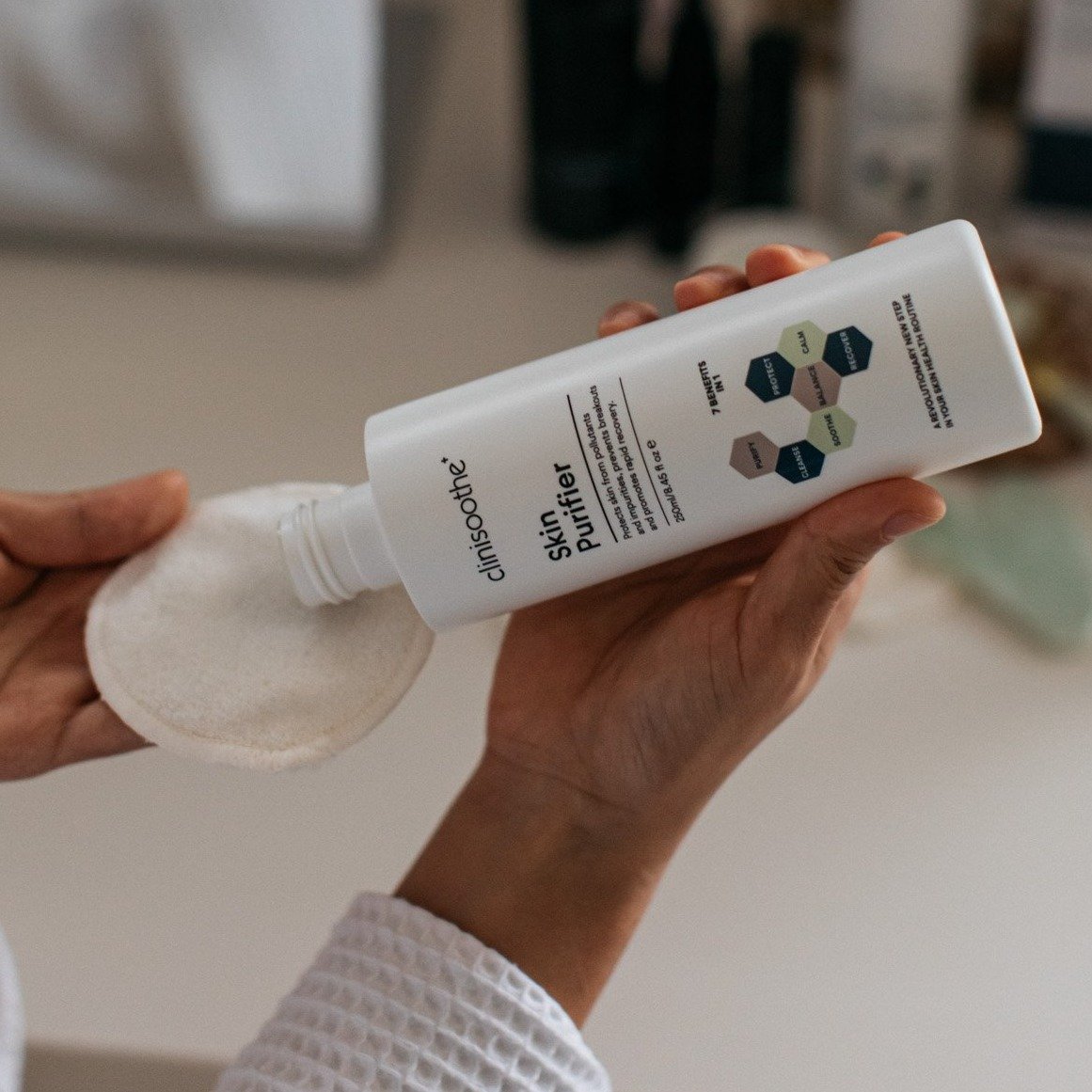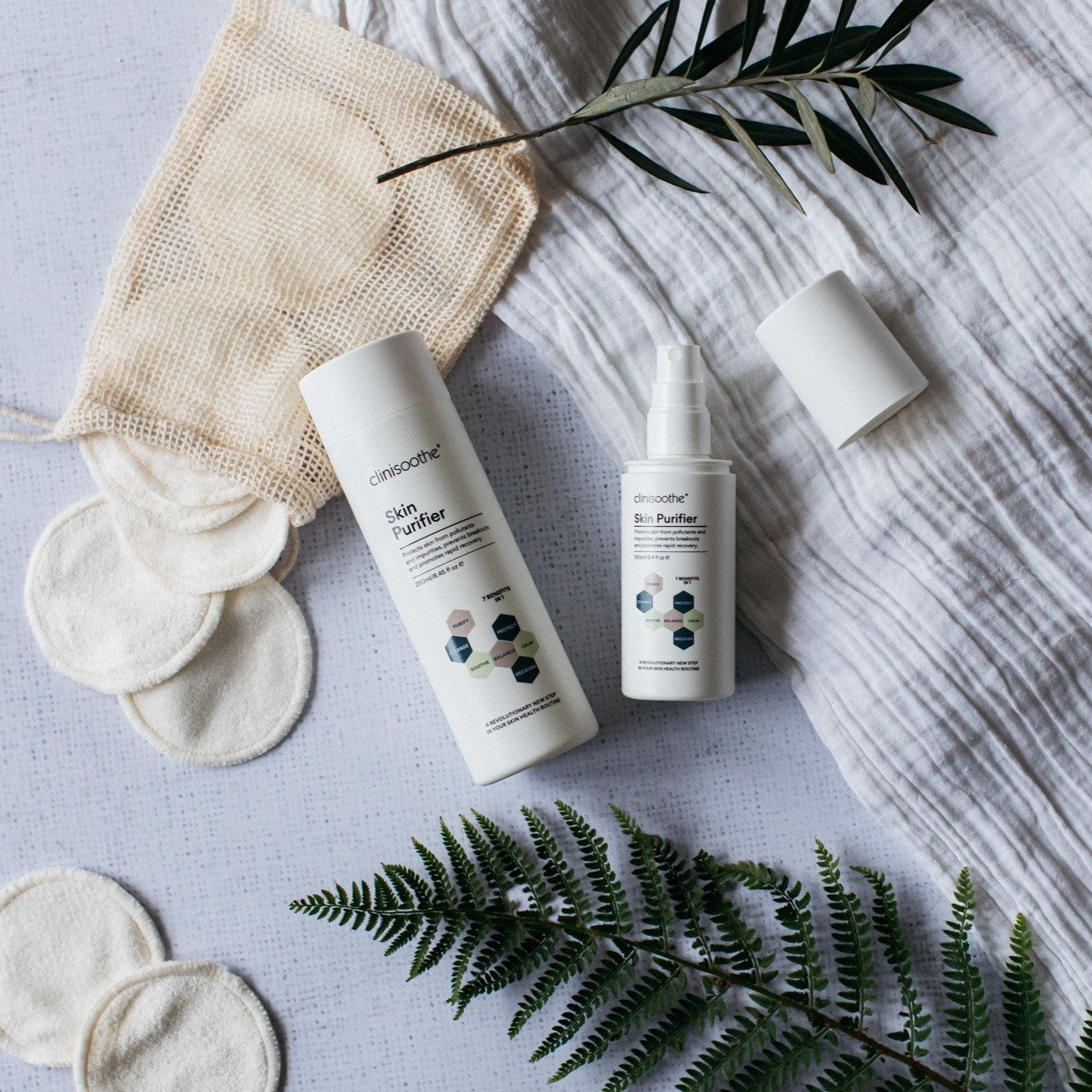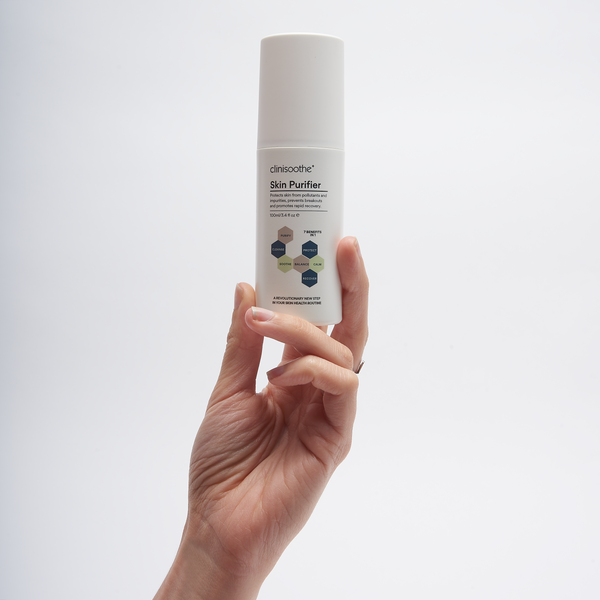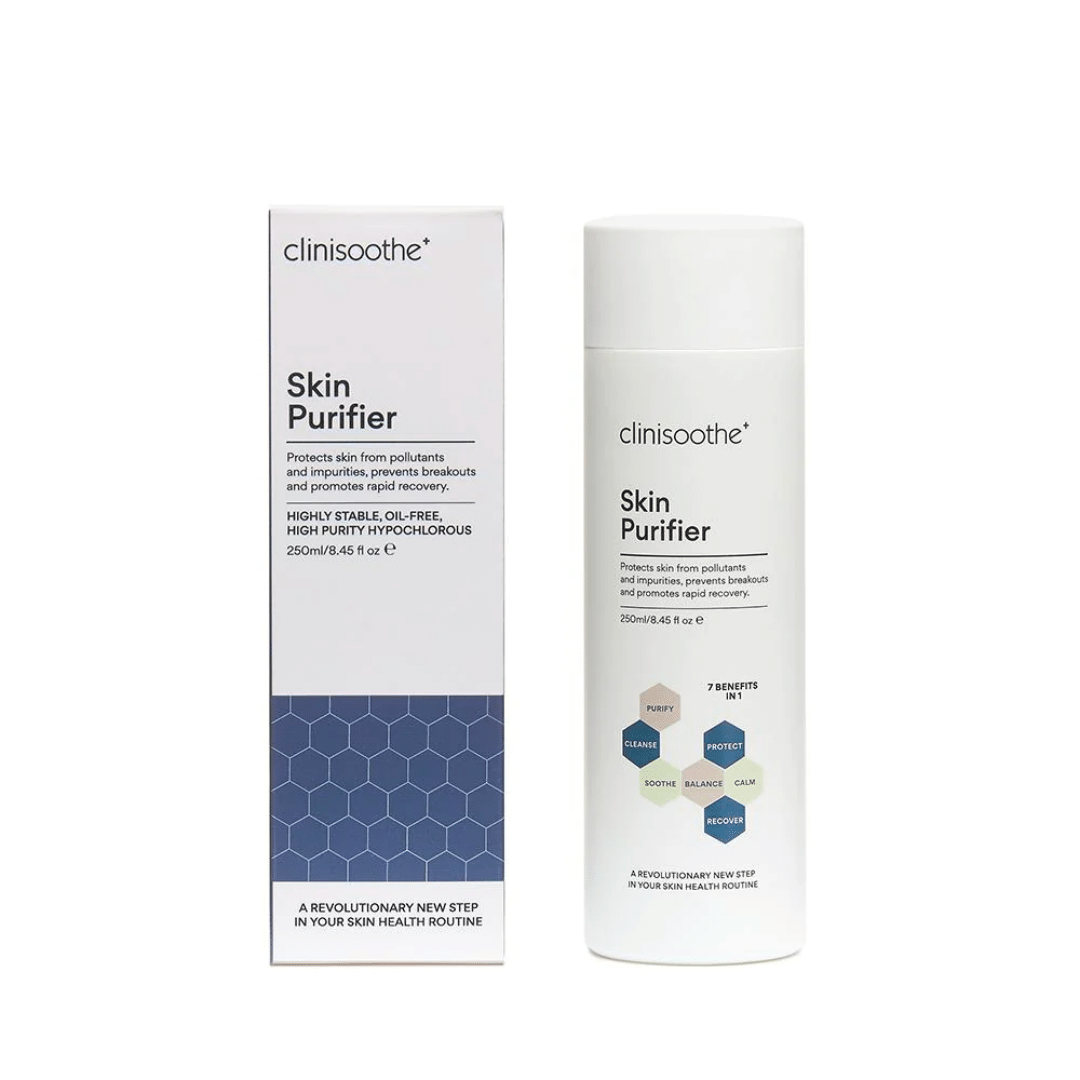 Clinisoothe+ Skin Purifier | Clinisoothe+
---
Clinisoothe+ Skin Purifier | Clinisoothe+ - 100 mL & 250 mL
Clinisoothe+ Skin Purifier protects skin from pollutants and impurities, prevents breakouts and promotes rapid recovery.
Clinisoothe+ Skin Purifier protects and purifies your skin from environmental pollutants that cause aging, breakouts and irritation. Their formula uses advanced hypochlorous technology which soothes and calms the skin on the face and body, balancing redness and promoting rapid skin recovery, with visible results. They recognize that skin problems are unique, and for some people, they don't just affect the face. This is why the gentle formula has a skin neutral pH and can be applied anywhere on the face or body where breakouts, irritation and redness occur. 
The hypochlorous has a unique oxidizing method of action which cleanses and provides powerful protection, but is also gentle on the skin: it doesn't harm, irritate or sensitize the dermal layer.

Clinisoothe+ has a skin neutral pH, is non-toxic, contains no alcohol and is non-cytotoxic to re-growing skin cells. It is clinically formulated and dermatologically tested to guarantee its safety on even the most sensitive skin.
BENEFITS
Purify, cleanse, soothe, balance, protect, recover and calm skin in one revolutionary product formulated for daily use.
Clinisoothe+ advanced hypochlorous technology is suitable for people who may be prone to eczema, psoriasis, dermatitis, rosacea, acne and spots.
INGREDIENTS

Water (Aqua), Sodium Hypochlorite, Phosphorus Acid. Producing a high purity hypochlorous solution.
High purity hypochlorous solution manufactured to Cosmetic GMP (ISO 22716)
MSRP: $19.99/$27.50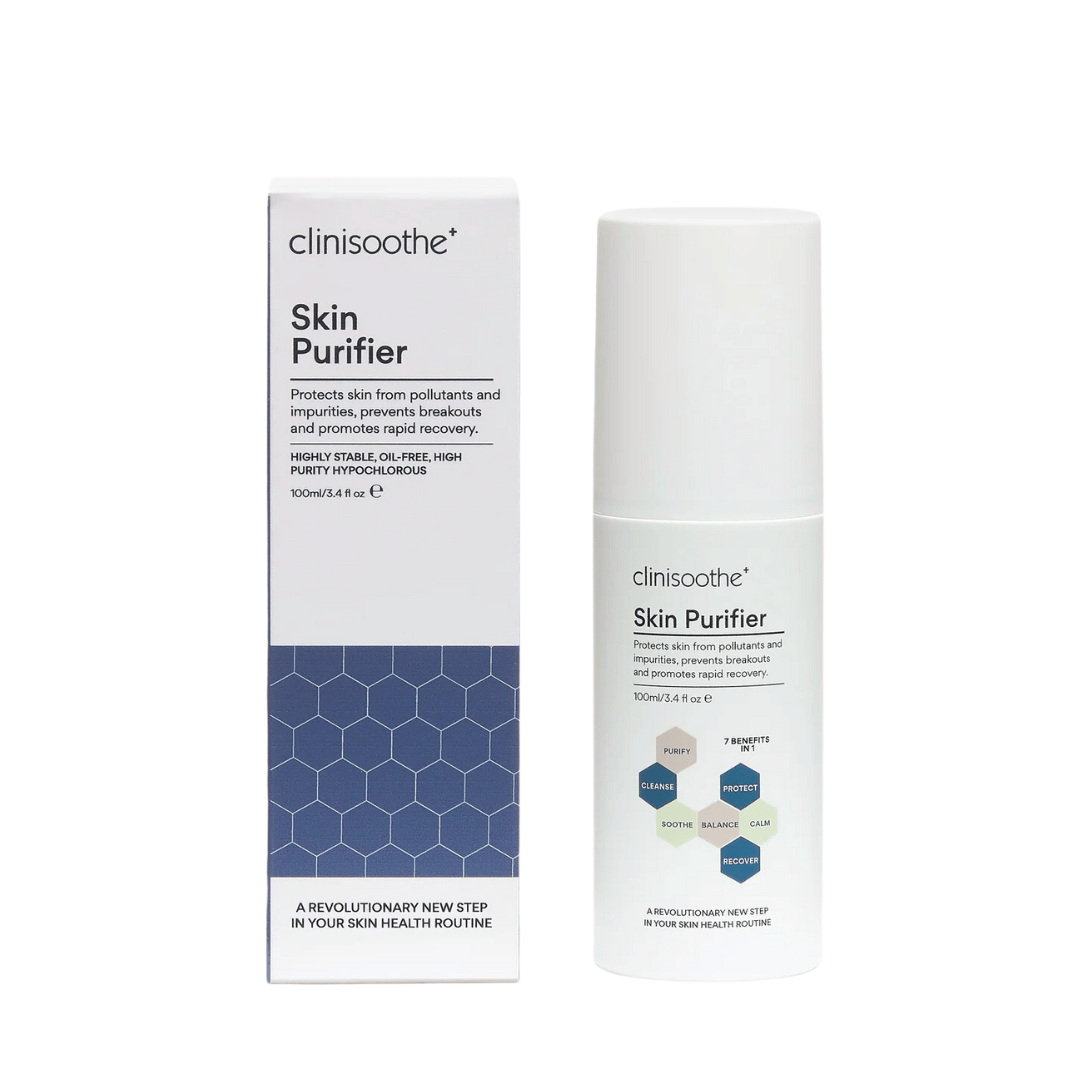 This product has no reviews yet.