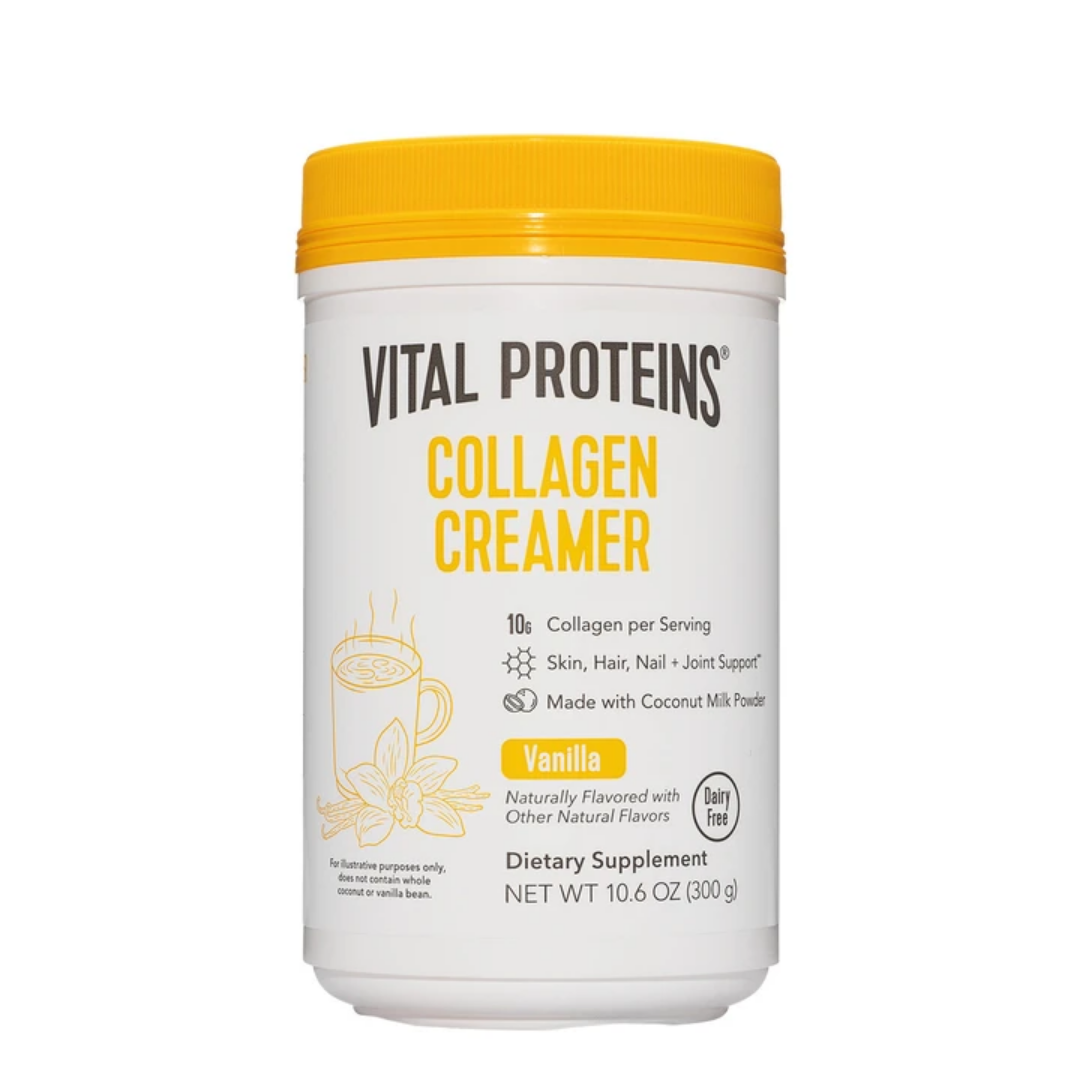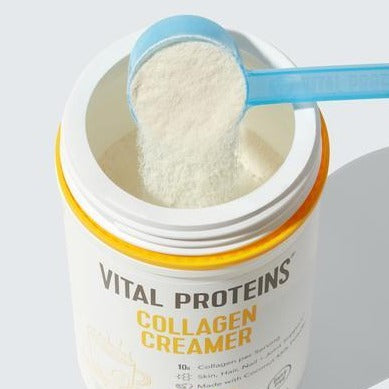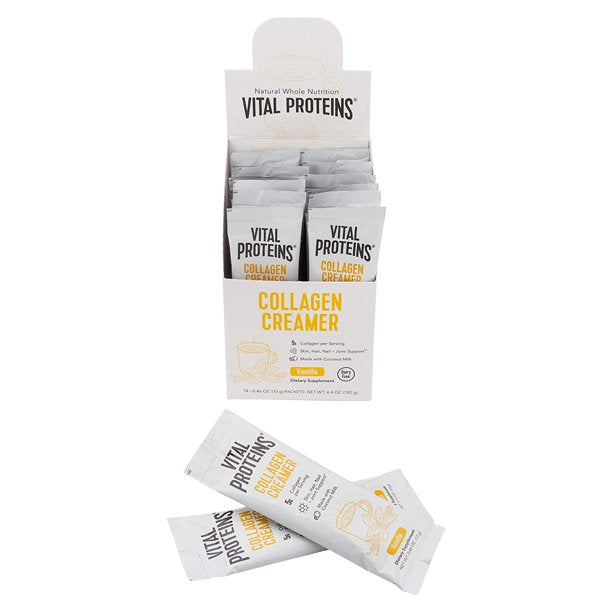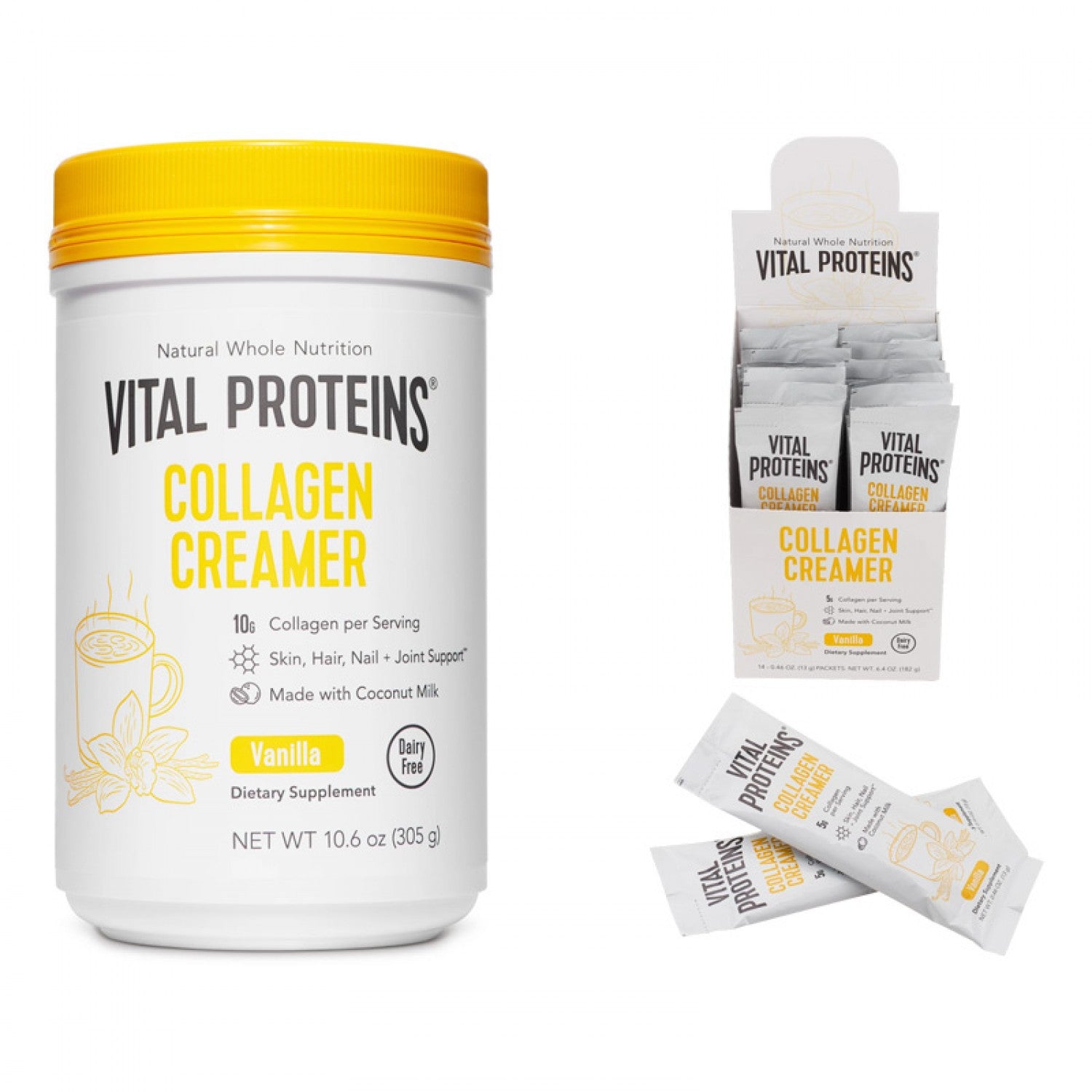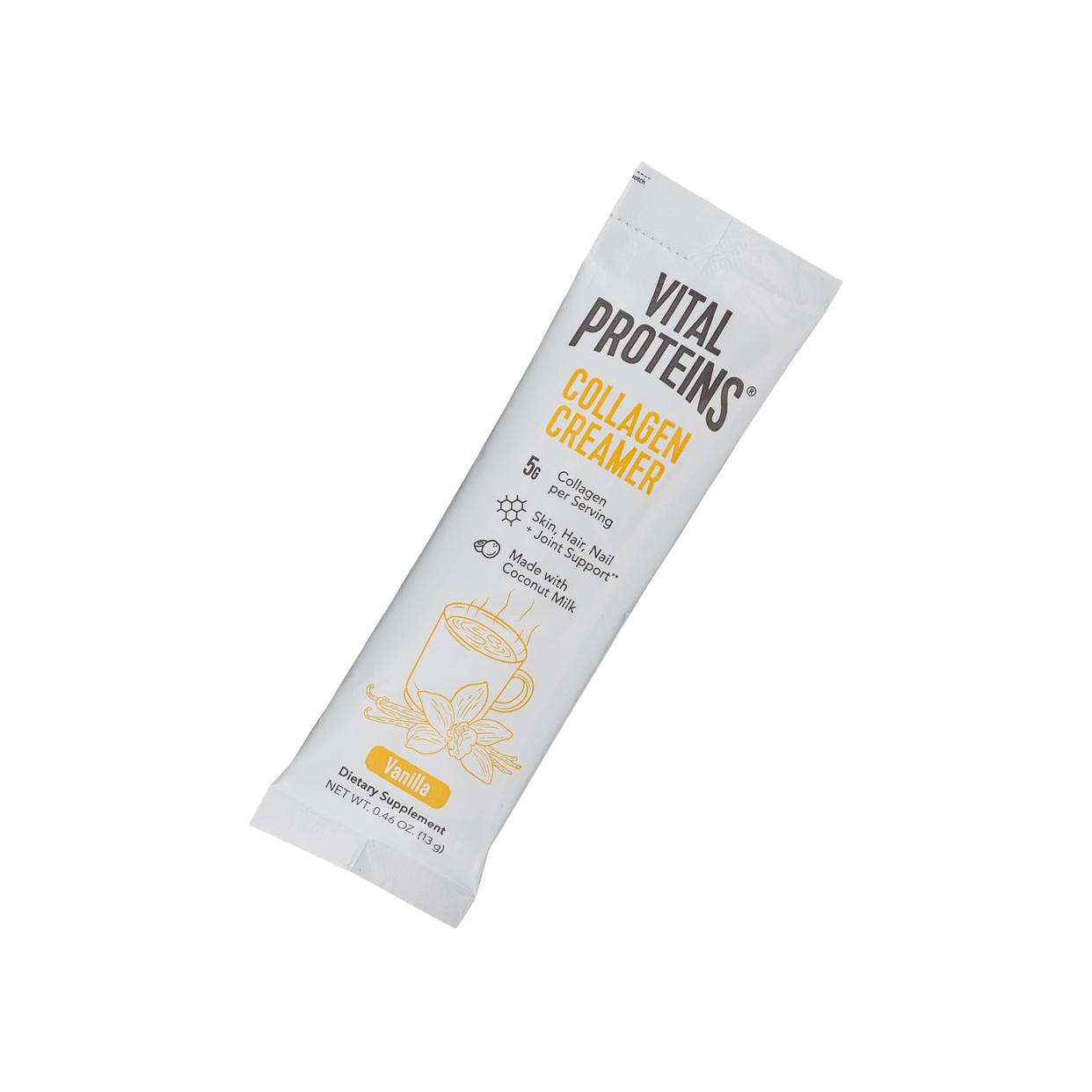 Collagen Creamer - Vanilla | Vital Proteins
---
Vital Proteins - Collagen Creamer - Vanilla - 10.6 oz & 
14 (0.46 oz/ea) Pack
DESCRIPTION:
Our Vanilla Collagen Creamer™ is a healthy, delicious addition to your morning coffee. It has healthy fats from organic coconut milk powder, plus 10g of collagen peptides sourced from grass-fed, pasture-raised bovine. Paleo Friendly and Whole30® Approved, our vanilla creamer is free of dairy, soy, carrageenan, gluten, artificial sweeteners and added sugars.
BENEFITS:
Healthy Fats: Our Vanilla Collagen Creamer includes 9g of healthy fats from organic coconut milk powder (FYI, coconut is an excellent source of Medium Chain Triglycerides (MCTs), making it great for energy production.)
Bioavailable: The dairy-free creamer contains our signature Collagen Peptides, which is easily digested and absorbed by the body
Beneficial: Collagen's amino acids provide the building blocks for hair, skin, nails, bones, joints and other connective tissues
INGREDIENTS:
Collagen Peptides, Organic Coconut Milk Powder, Natural Vanilla Flavor, Organic Bamboo Shoot Extract, Organic Acacia Fiber
HOW TO USE:
Mix 1-2 scoops of our Collagen Creamer to any hot liquid. For a cold beverage, fill your glass 1/4 of the way with hot liquid and mix for 30 seconds, top with ice and continue to add liquid such as coffee or tea.
AMINO ACIDS:
10 oz canister
Stick packs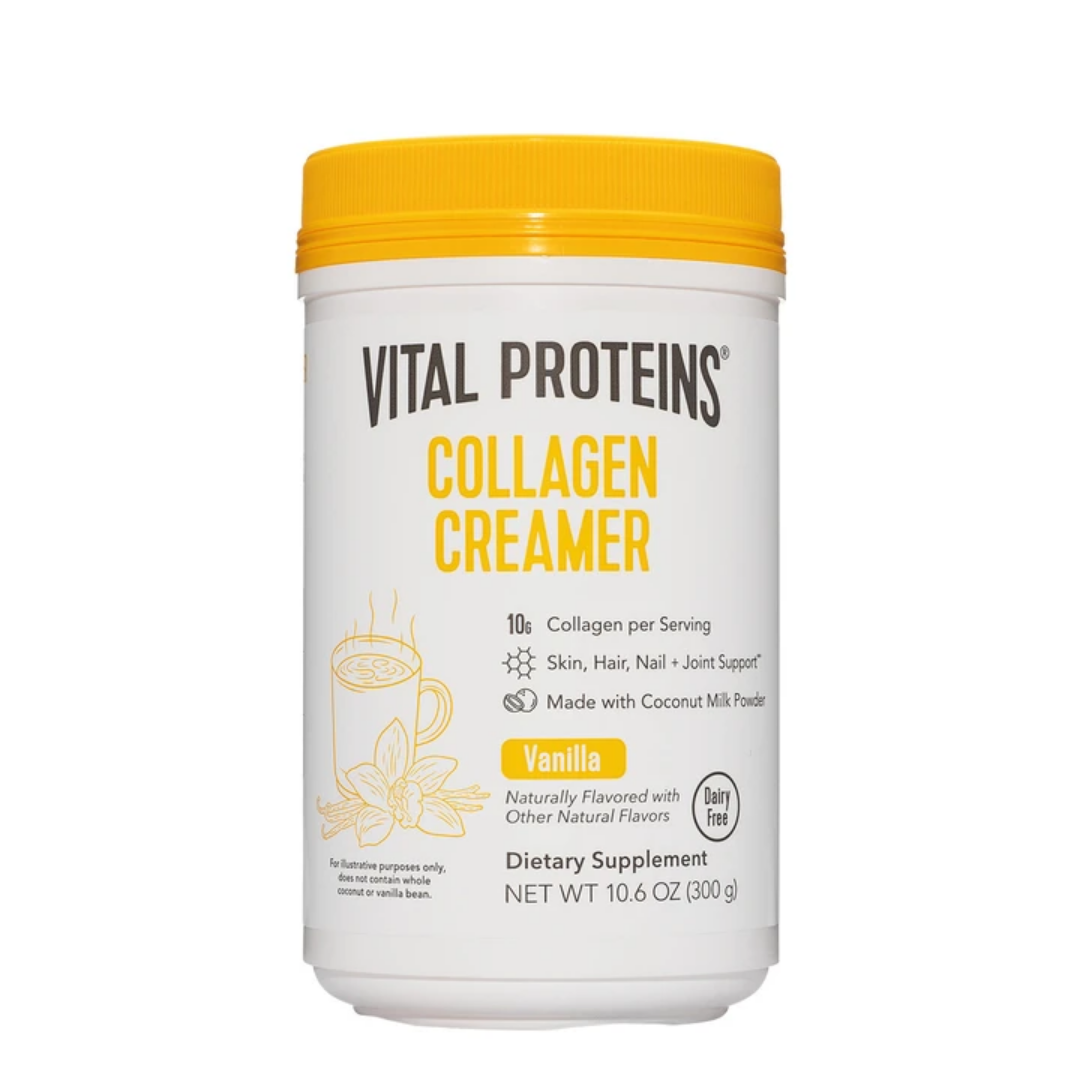 This product has no reviews yet.