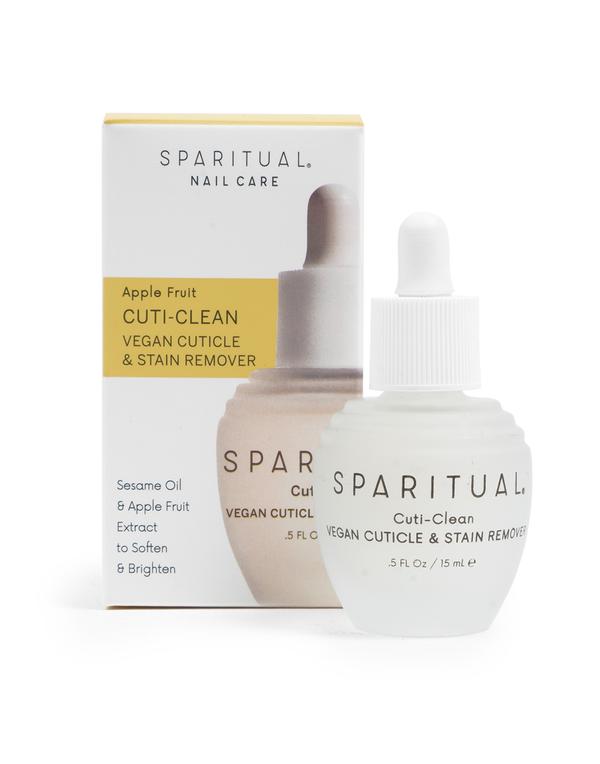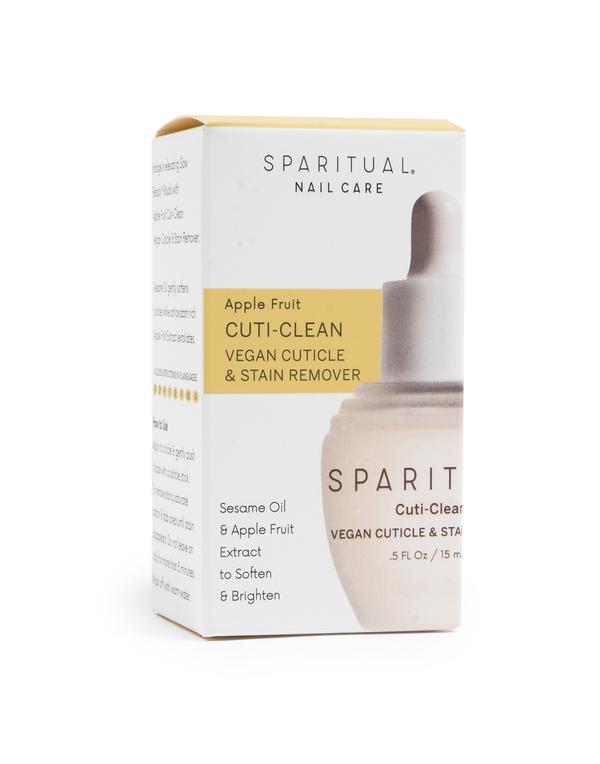 Cuti-Clean Vegan Cuticle & Stain Remover | Sparitual
---
Cuti-Cocktail Vegan Cuticle & Stain Remover | Sparitual - 0.5 oz
We don't want stained nails, we want clean, healthy and nourished nails.
Sparitual's beloved formula has been reformulated to be 95% derived from nature.
Ingredients that soften and brighten for your happiest hands.

Features
Gently softens cuticles while removing stains to brighten the nail plate and remove dead tissue eliminating the need to nip.
-  Scented with citrus and ginger oils blend for a joyful Apple Fruit aromatic experience.    
-  Features a dropper-style cap for easy and precise hygienic application.
How to Use
Apply to the cuticle and gently push it back with a cuticle stick.  
To remove stains, saturate cotton and dab area until stain disappears.  
Do not leave on nails for more than 5 minutes. Wash off with warm water.
CAUTION: Do not use on sensitive skin. Harmful if taken internally. Do not apply near eyes, mouth or body orifices. If irritation occurs, discontinue use and rinse well with water. Contains alkali.  
Avoid contact with eyes. Can cause blindness. Keep out of reach of children.
This product has no reviews yet.