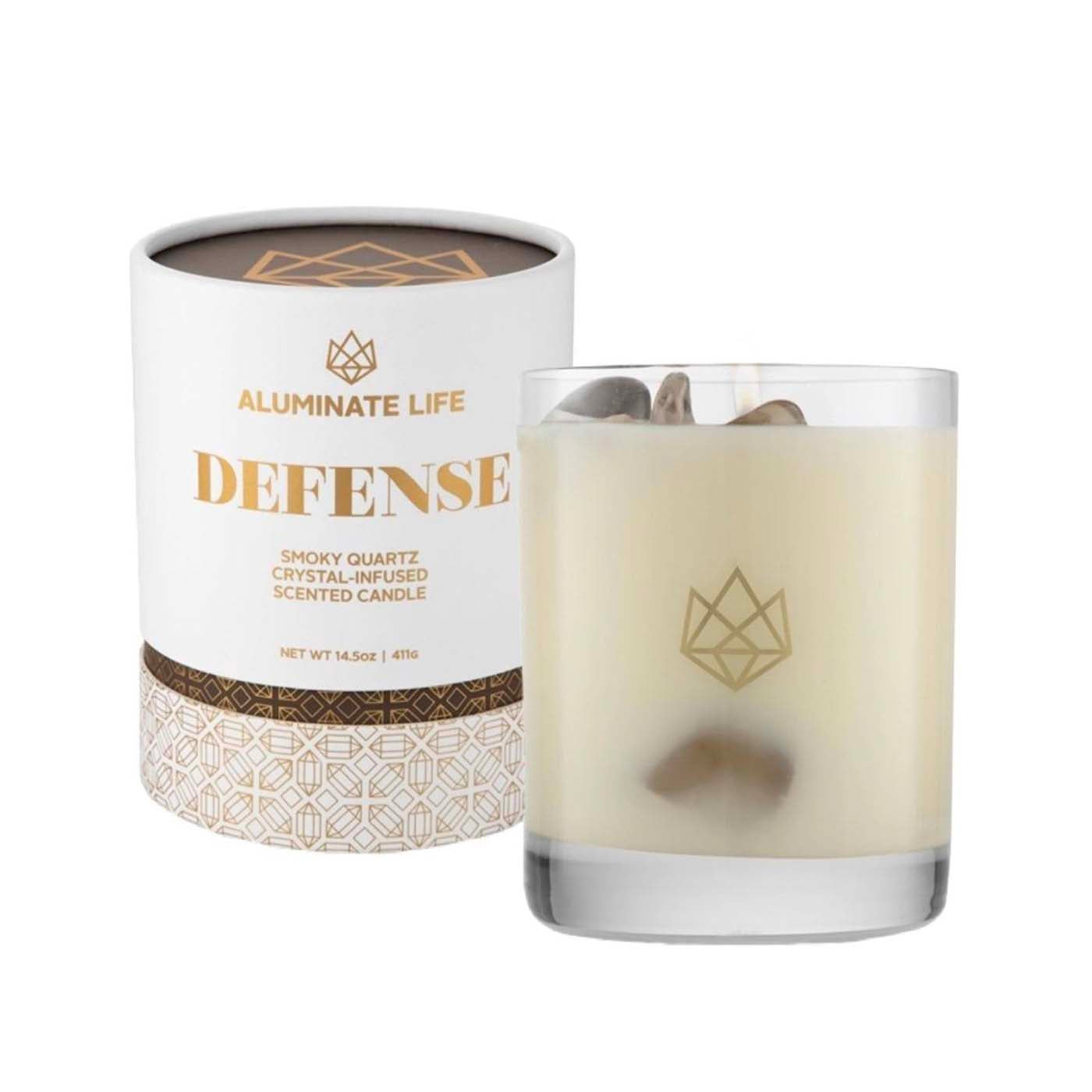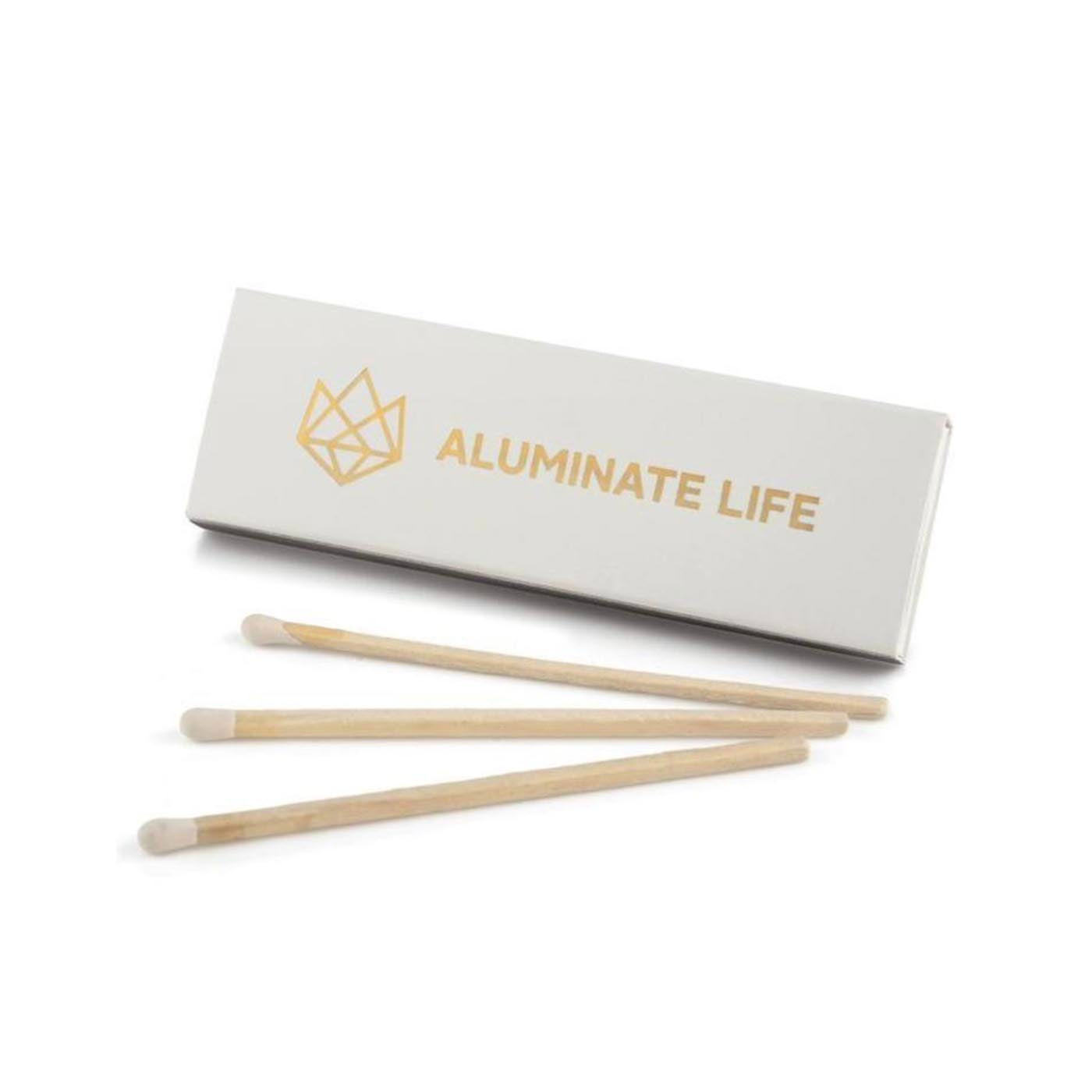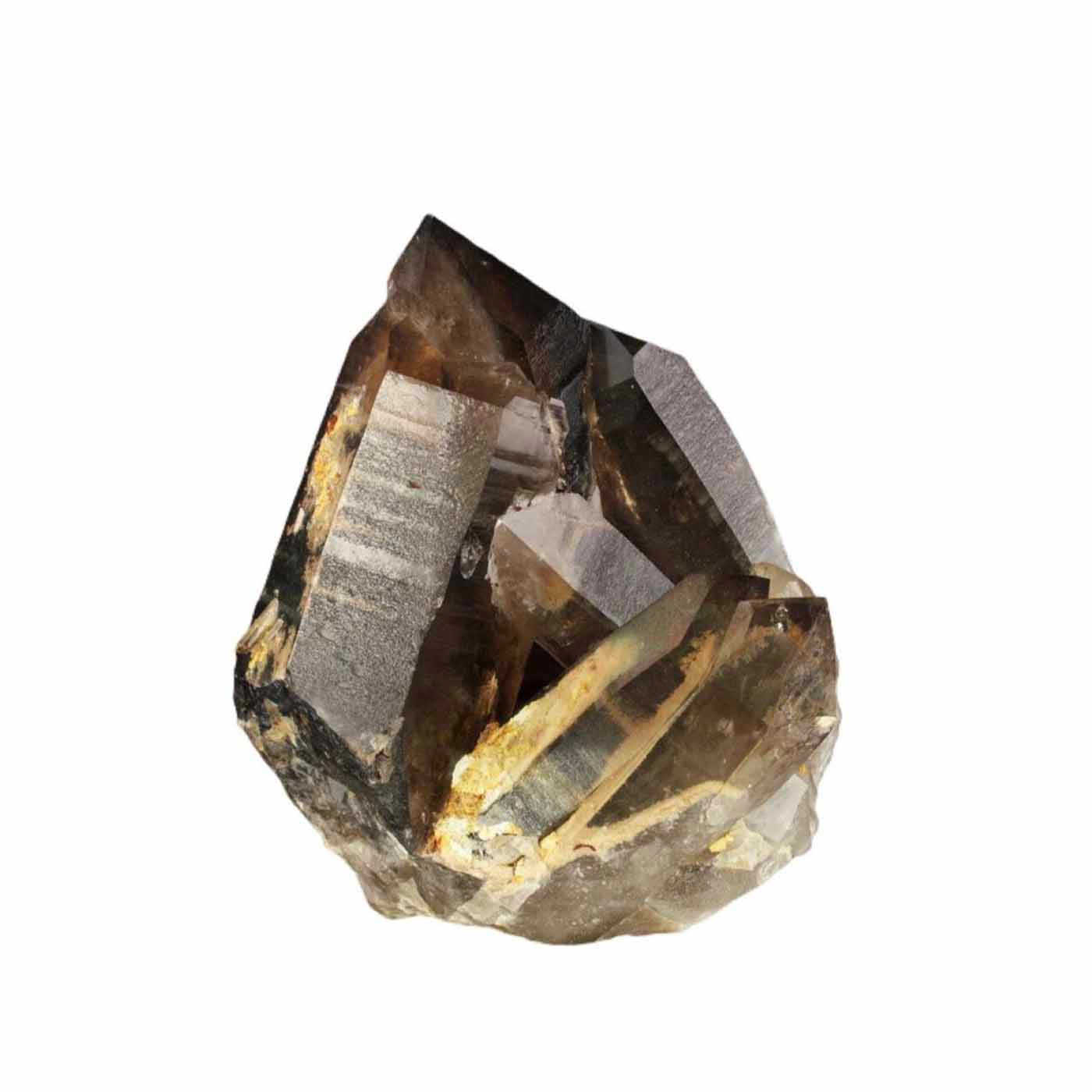 Defense Glass Candle | Aluminate Life
---
Defense Glass Candle | Aluminate Life - 14.5 oz/411g
This Aluminate Life Defense Candle is Smoky Quartz Crystal-Infused to shield against negative energy and protect your natural well-being with the restoring fragrance of frankincense, neroli and smoky oak.
Every hand-poured candle is made with the finest natural coconut wax in small, thoughtful batches to provide a high-quality luminous glow. Our 100% cotton wicks provide a clean, non-toxic burn and last up to 80-hours. Each candle is poured into a 14.5-oz double-rocks glass vessel that can be reused as barware includes a hidden crystal and matches.
Pro Tip: When your candle has .5" remaining, gently remove crystals, wax and wick base with a spoon. Wipe clean with a paper towel and remove labels. Add to your barware collection and enjoy your favorite drink.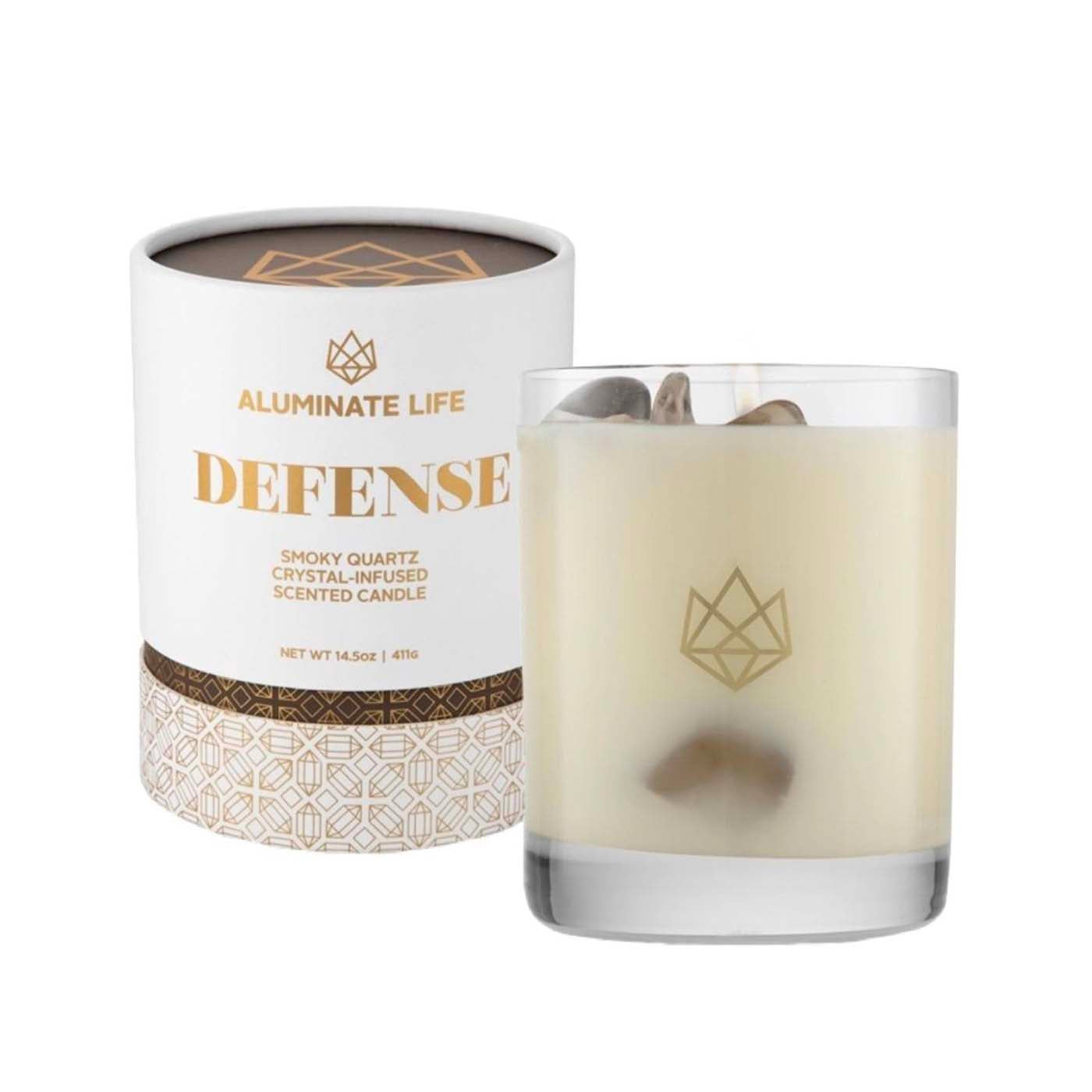 This product has no reviews yet.