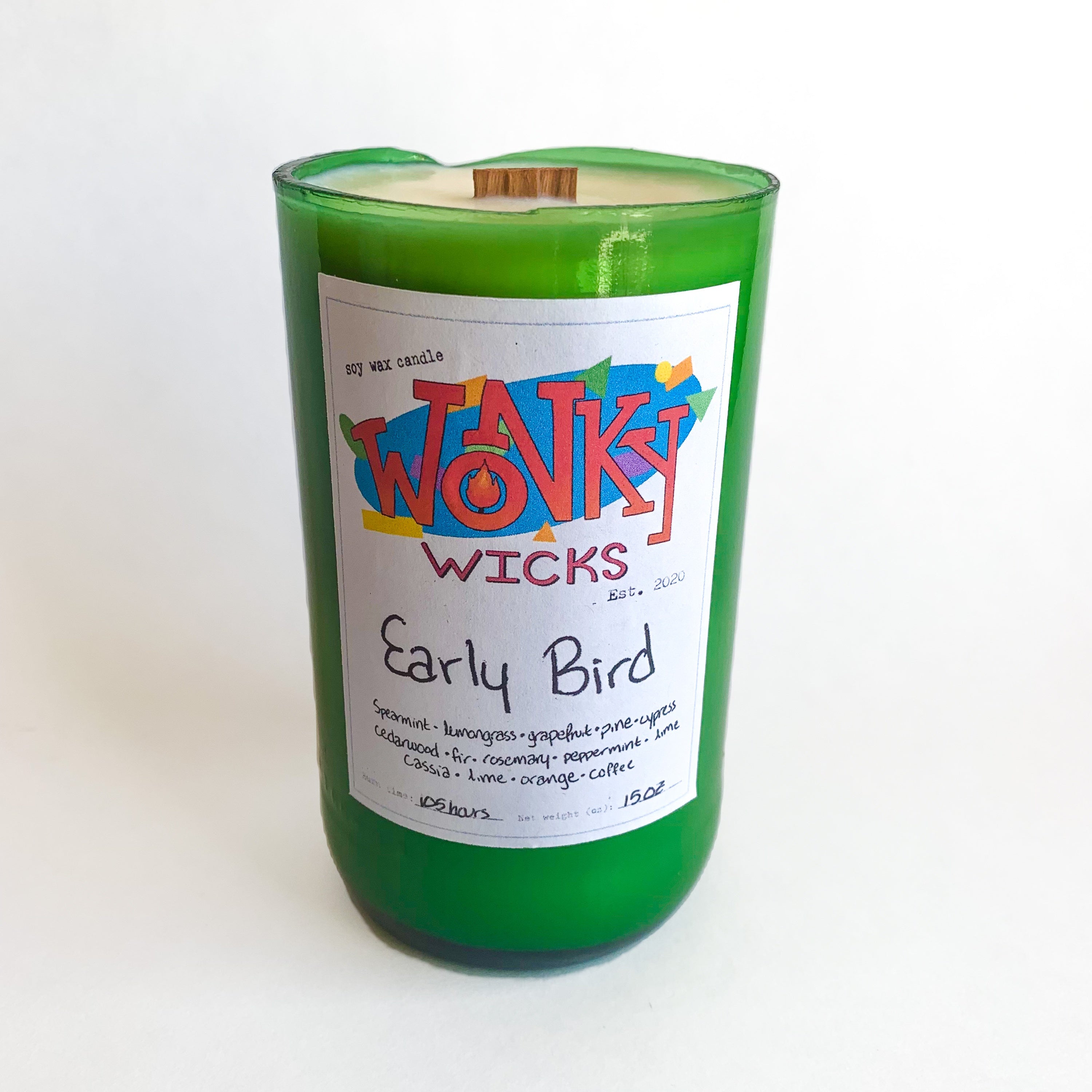 Early Bird Soy Wax Candle | Wonky Wicks
---
Early Bird Soy Wax Candle | Wonky Wicks - 13 oz/15 oz
Start the day off early with the energizing zing of lemongrass, mint, and rosemary for an uplifting aroma that promotes high, focused energy throughout the day. The Early Bird gets the worm, after all!

Perfect for: Crisp, quiet mornings where you can take your time and take in the first rays of the morning sun.

Wonky Wicks are made from repurposed glass bottles, so the shape and color of vessel may vary. All candles are scented only with essential oils for a natural aroma that retains all the aromatherapeutic benefits of our plant-based ingredients. 

13 oz - 90
15 oz -105
This product has no reviews yet.