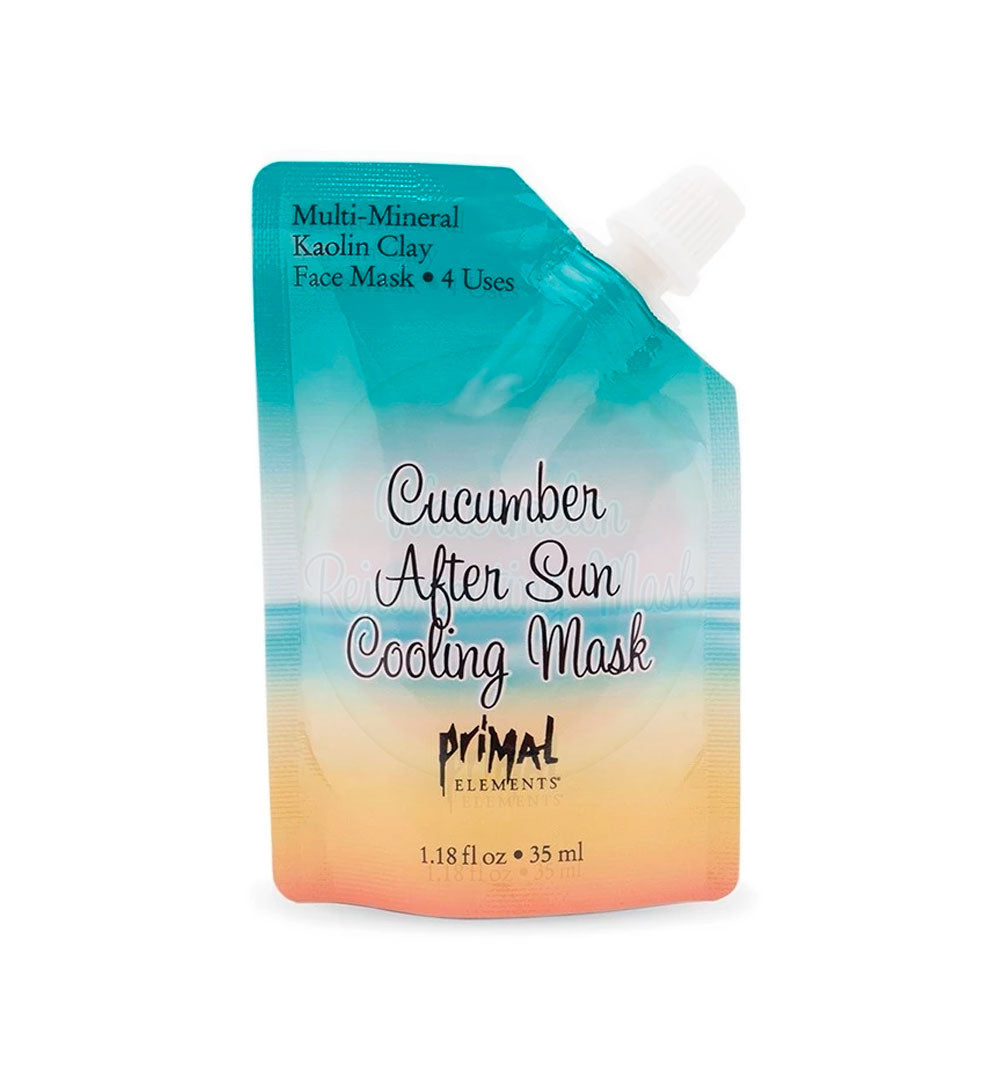 Face Mask - CUCUMBER AFTER SUN COOLING MASK | Primal Elements
---
Face Mask - CUCUMBER AFTER SUN COOLING MASK | Primal Elements - 1.18 fl oz/35 mL
Ah Sweet Relief! This mineral mask aids cellular respiration and protects against free radicals with ingredients like zinc, copper, and magnesium. Natural Kaolin clay is deeply cleansing and full of nutrients that leave the skin feeling clear and cool. This aids in smoothing deep wrinkles, improving skin texture and the appearance of vital, younger looking skin. To top it all off, cucumber powder is rich in vitamins and minerals and has anti-inflammatory properties that soothe the skin after a day of fun in the sun.
Perfect For: anti-aging, at home mask, mineral mask, antioxidant, wrinkles, uneven skin texture, sunburn, inflamed skin

MSRP: $10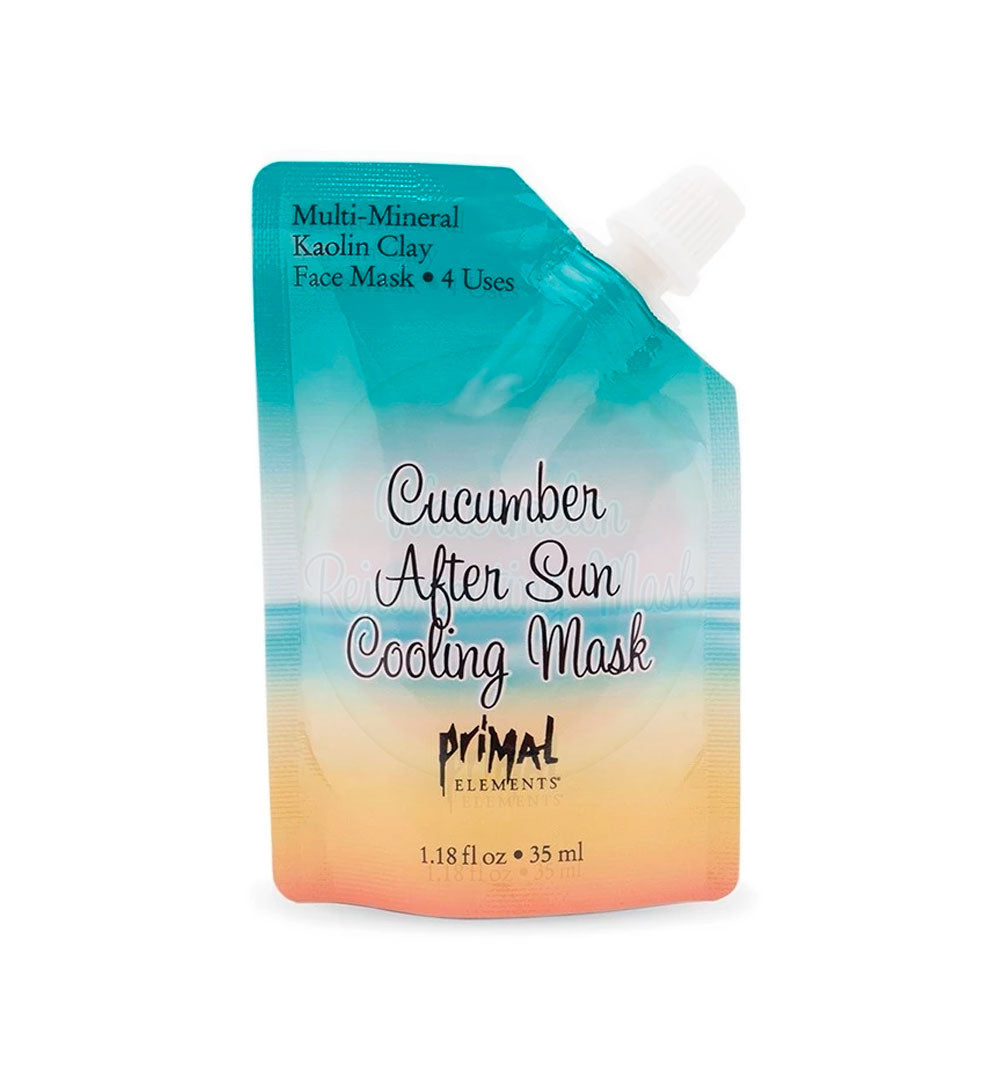 This product has no reviews yet.