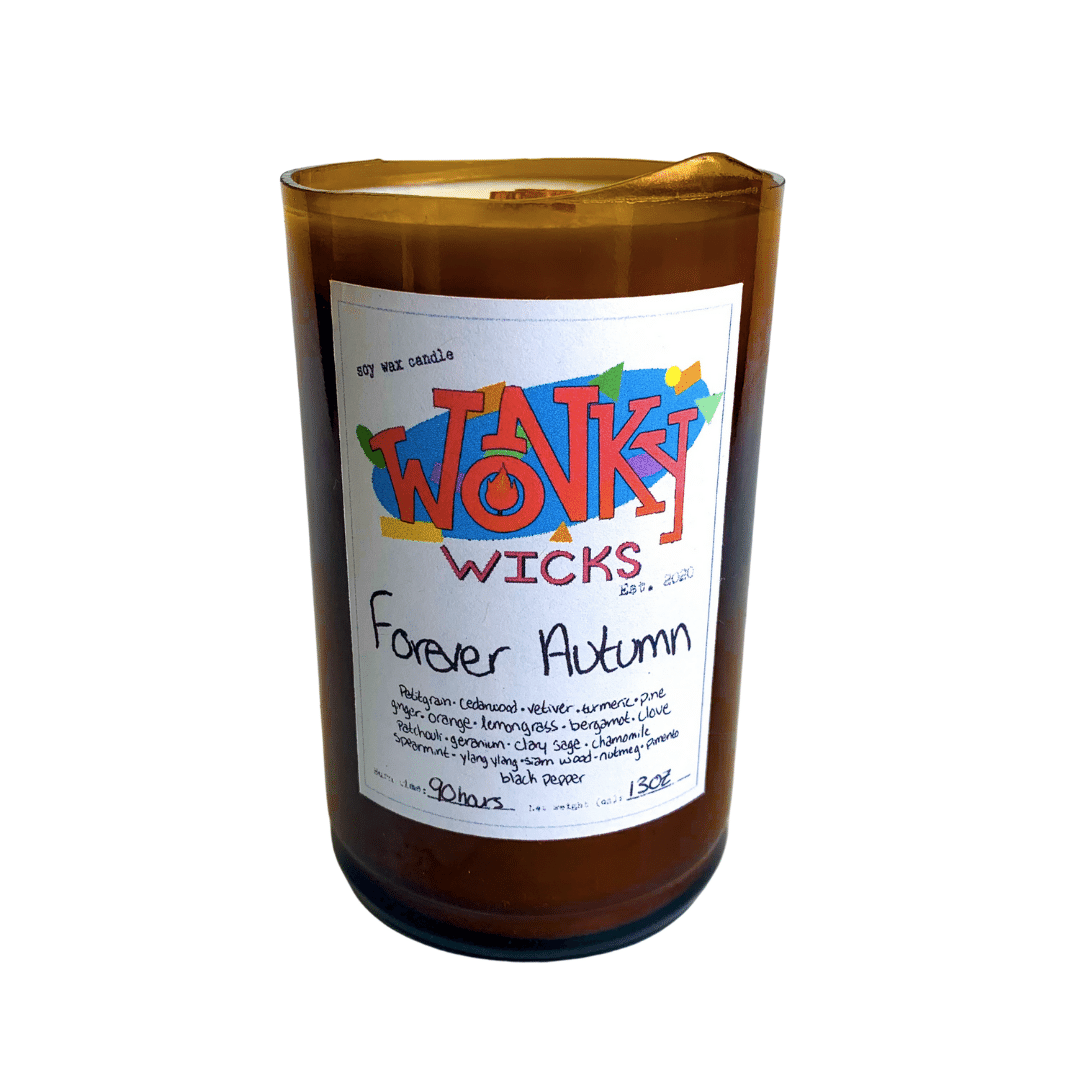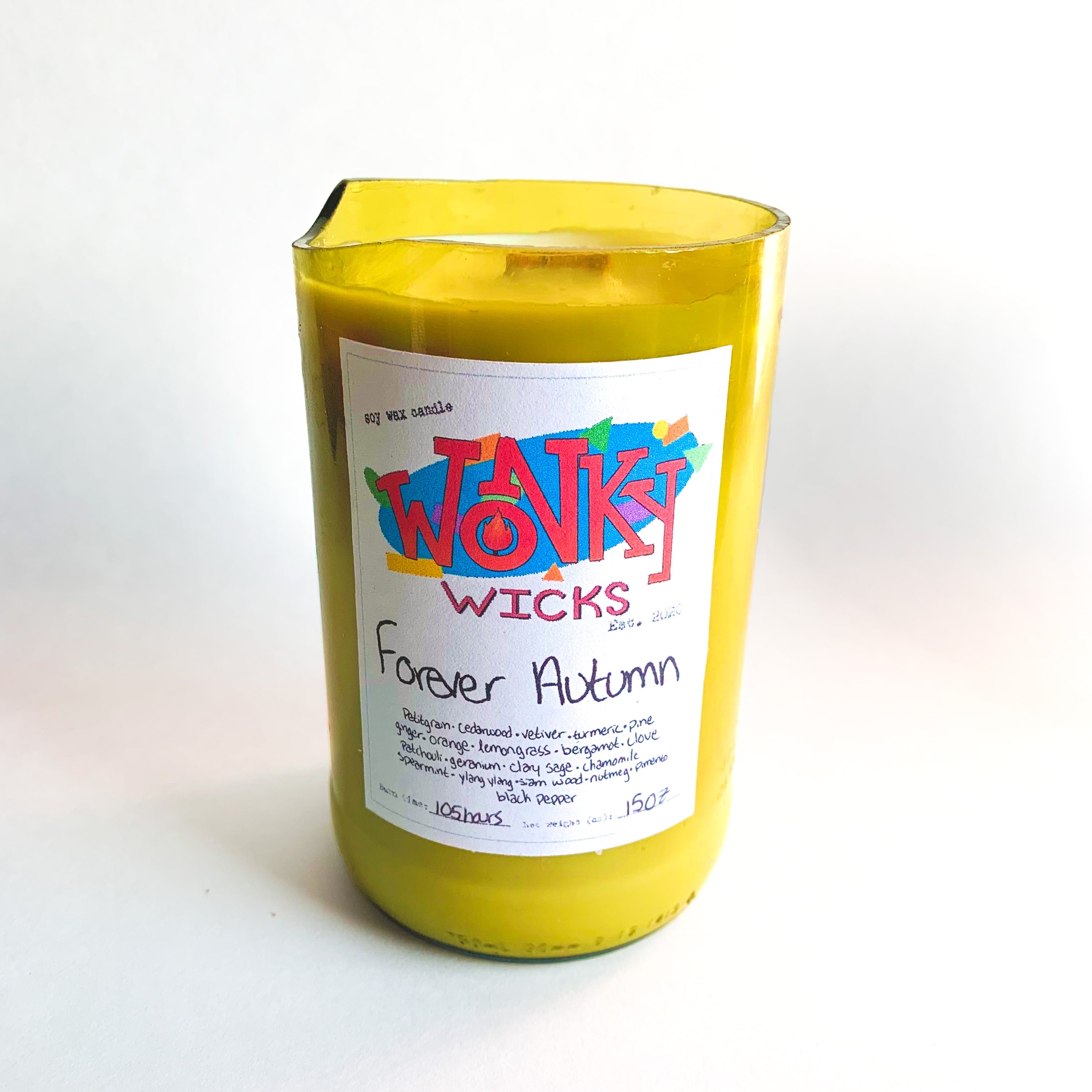 Forever Autumn Soy Wax Candle | Wonky Wicks
---
Forever Autumn Soy Wax Candle | Wonky Wicks - 13 oz/15 oz
This seasonal candle is a snapshot of those crisp, cool Autumn days that never seem to last long enough. Airy and herbaceous wood tones are complimented by the dewy note of Ylang Ylang and a light hint of spice deliver an aroma that is Forever Autumn.

Perfect for: A fall scent that captures the essence of the season: the perfect balance between the lightness of summer and the coziness of winter.

Wonky Wicks are made from repurposed glass bottles, so the shape and color of vessel may vary. All candles are scented only with essential oils for a natural aroma that retains all the aromatherapeutic benefits of our plant-based ingredients. 

13 oz - 90 hrs
15 oz - 105 hrs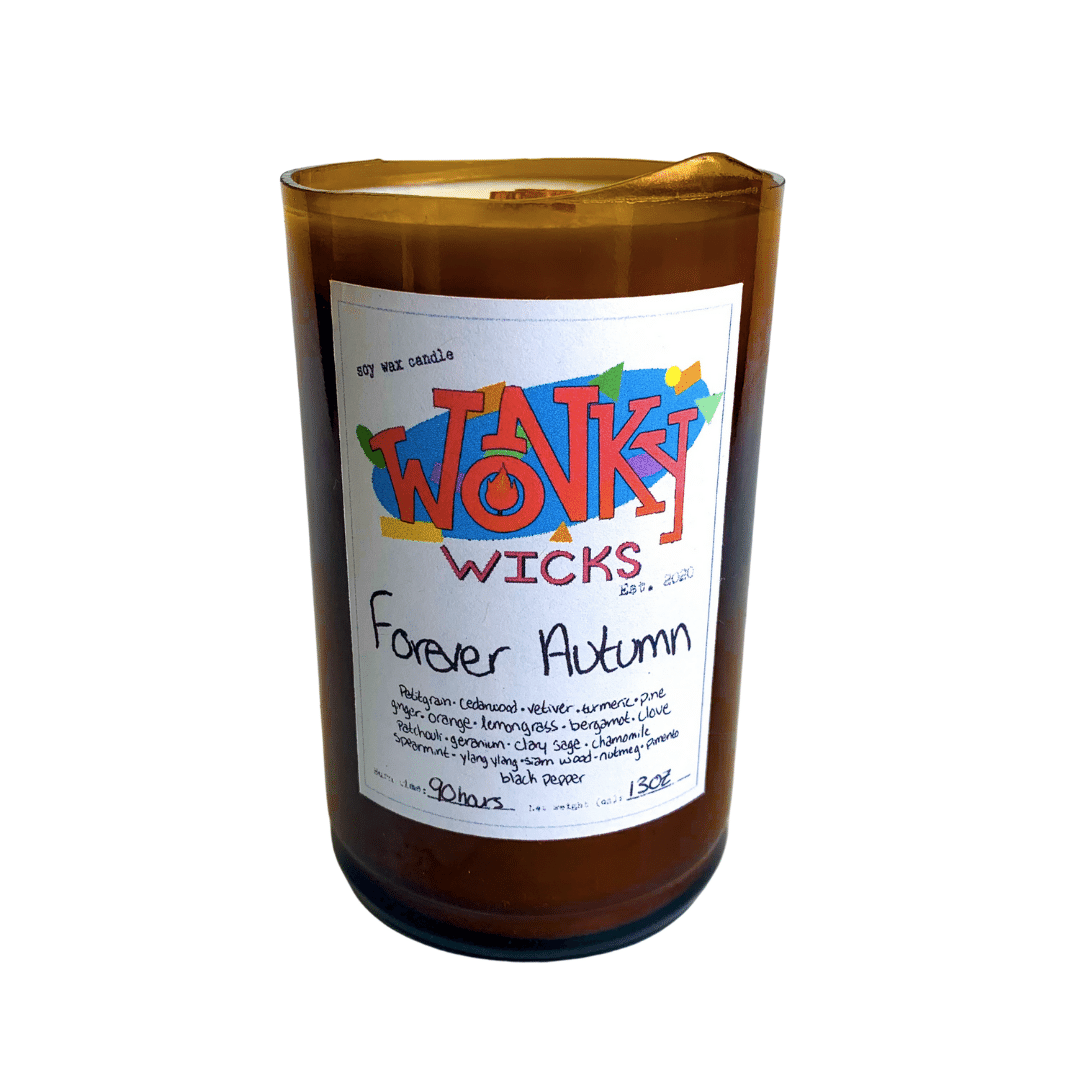 This product has no reviews yet.