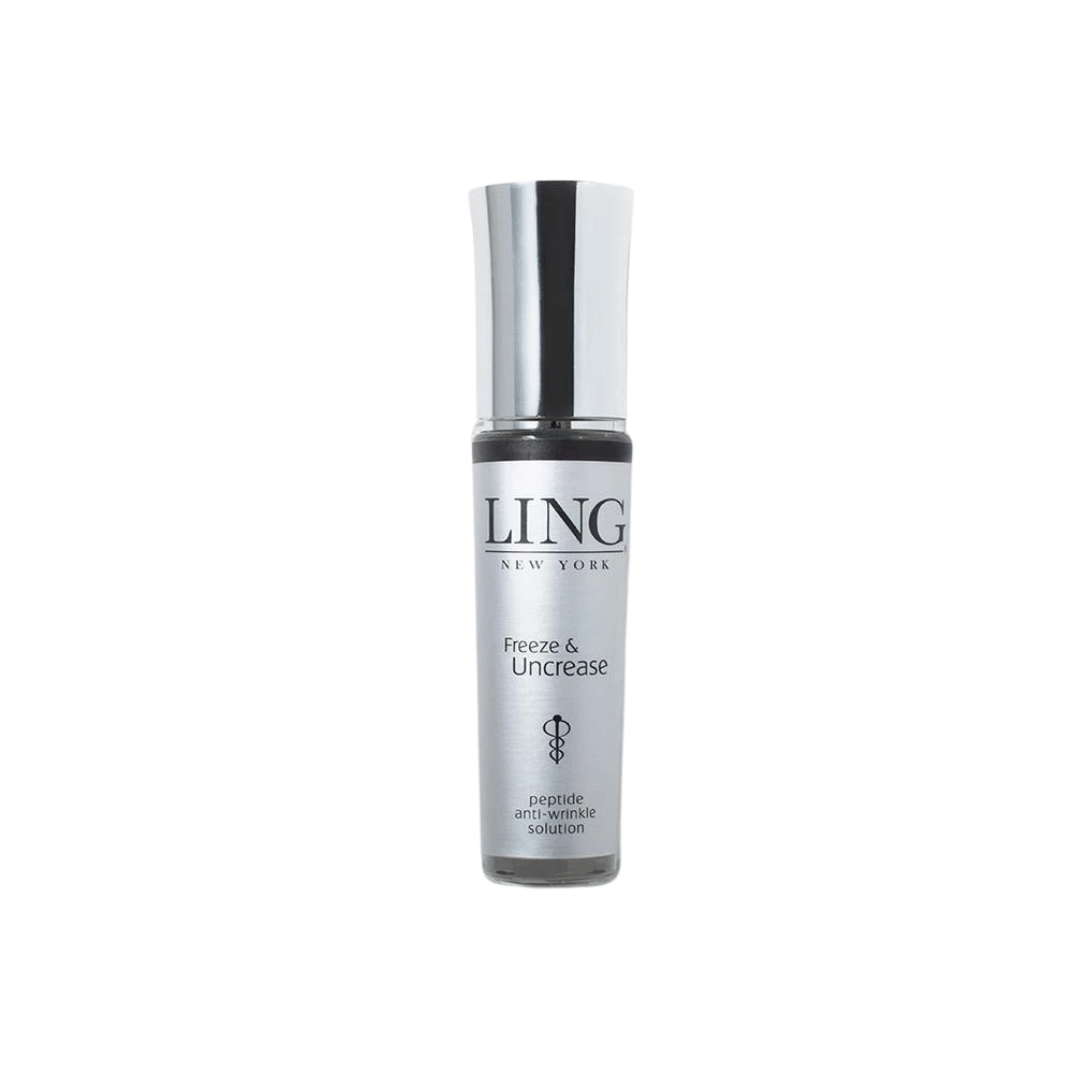 Freeze and Uncrease | Ling Skincare
---
Freeze and Uncrease | Ling Skincare - 30 mL/1 fl oz
Freeze and Uncrease from Ling Skincare Ltd. is formulated with advanced hexapeptides to guard against wrinkles formed by facial expressions. Facial muscles appear relaxed, firming the skin and reducing the appearance of lines. An innovative, safe and non-invasive restoration of youthful looking skin. Centella asiatic extract helps to enhance a healthier complexion and hyaluronic acid helps to fill in fine lines allowing the complexion to appear noticeably younger.
Perfect For: aging skin, fine lines caused by facial expressions, crow's feet and sagging skin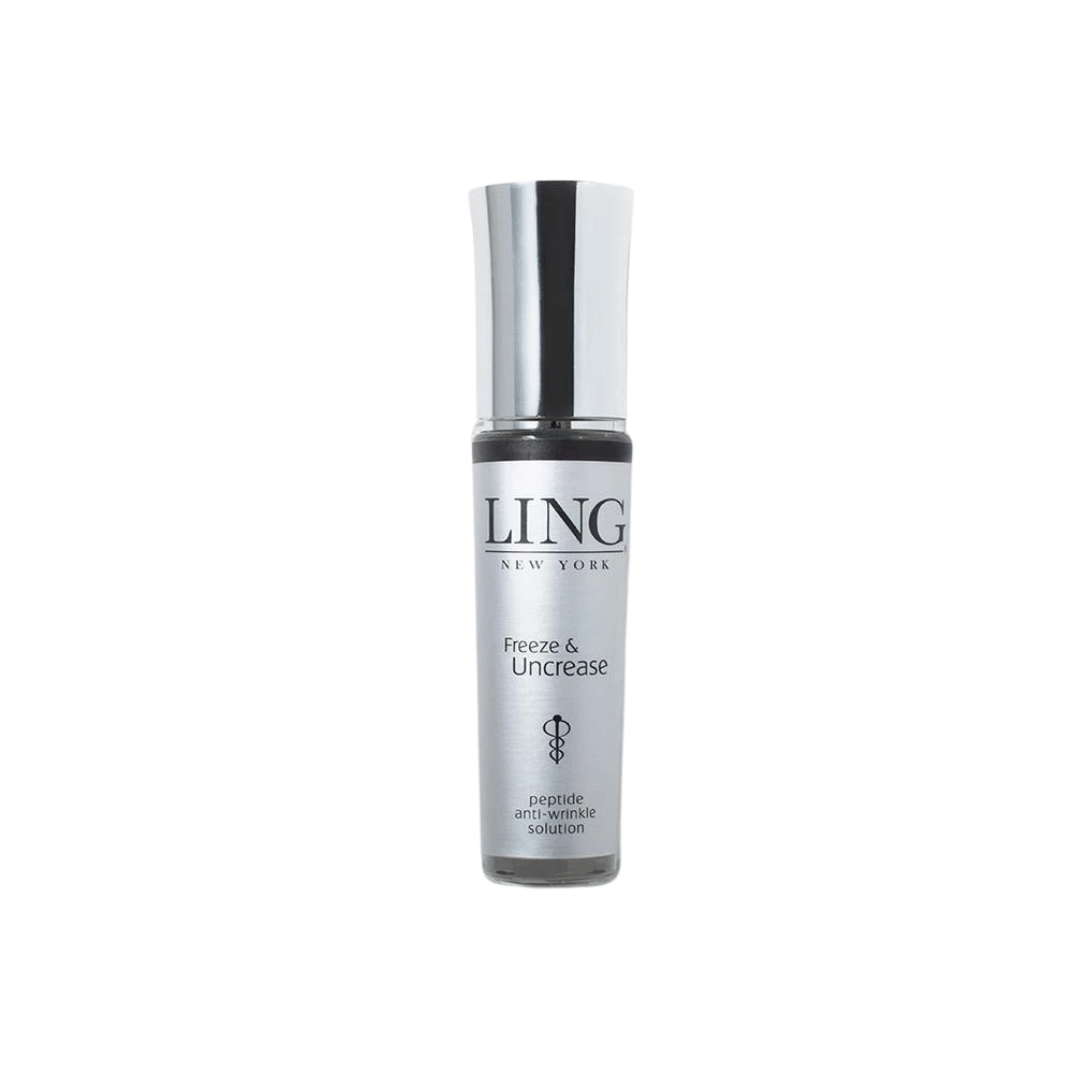 This product has no reviews yet.