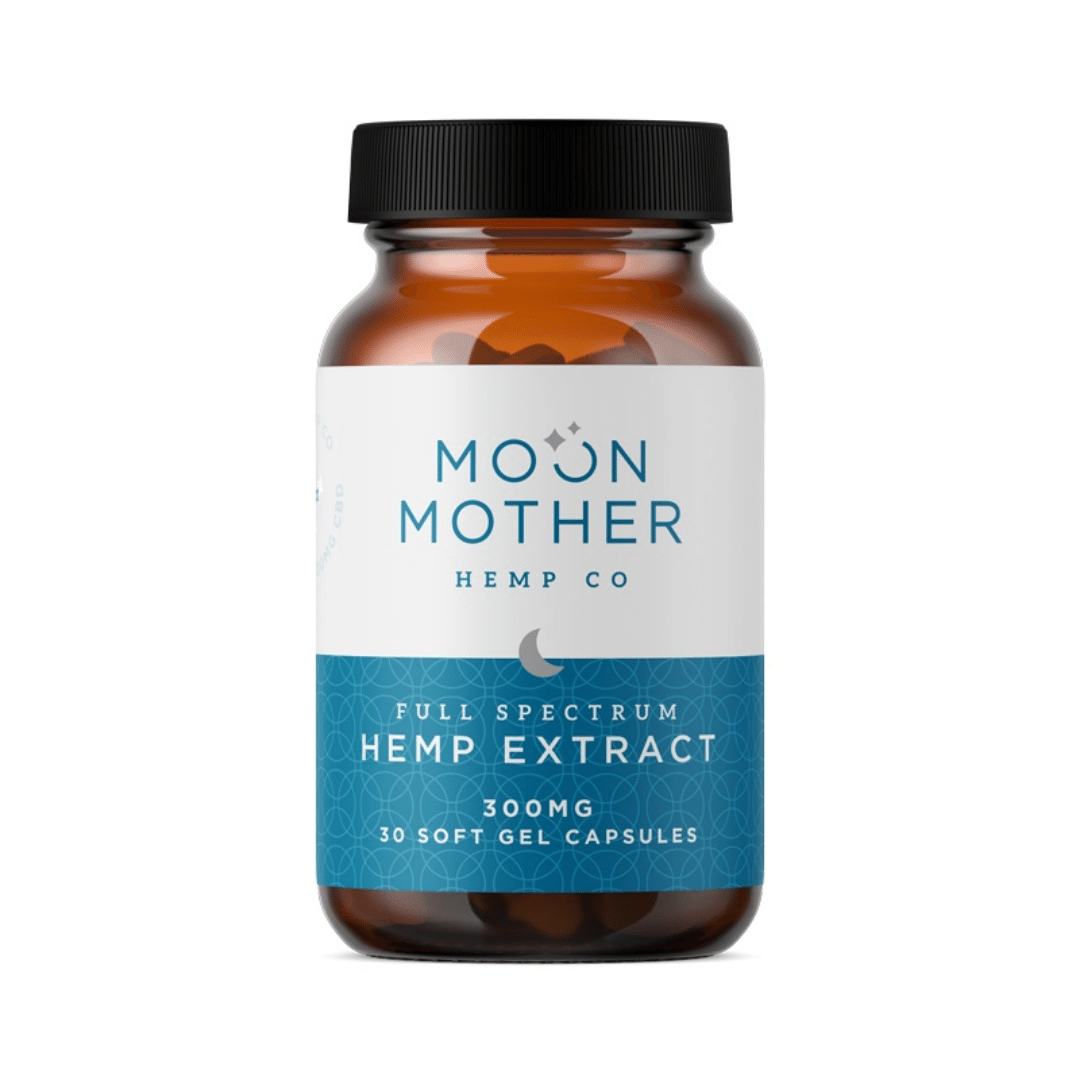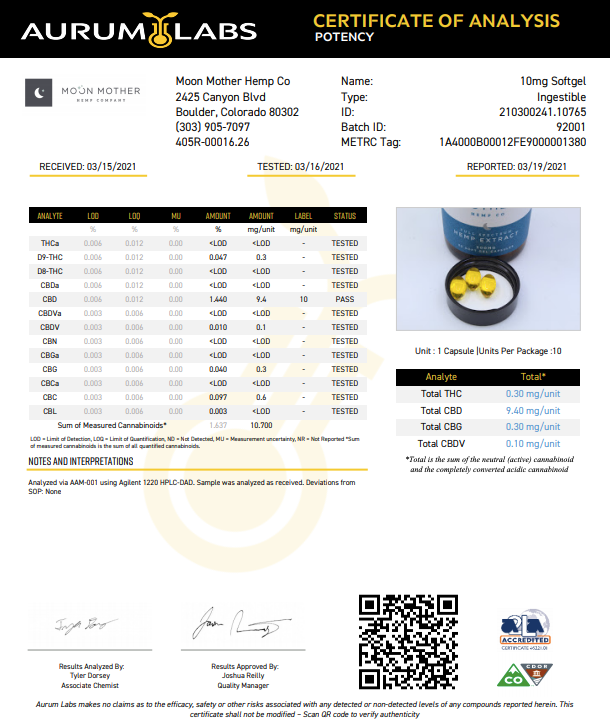 Full Spectrum CBD Soft Gels | Moon Mother Hemp Company
---
Full Spectrum CBD Soft Gels | Moon Mother Hemp Company - 30 ct
300 mg CBD

If you're looking for a simple, portable way to provide your body with a consistent level of hemp, turn to Moon Mother Hemp Company's full spectrum hemp extract softgels. Whether you're starting a hemp routine for the first time or you're an experienced CBD enthusiast, you can support your wellness routine with their CBD capsules made from the best high-quality, organic CBD, and other hemp compounds.

CBD capsules can be taken daily to support you with a range of ailments including stress, anxiety and muscle pain, as well as boosting your immune system. They work wonderfully as a part of any wellness routine to maintain balance in the body and mind alike through the restorative power of Mother Nature.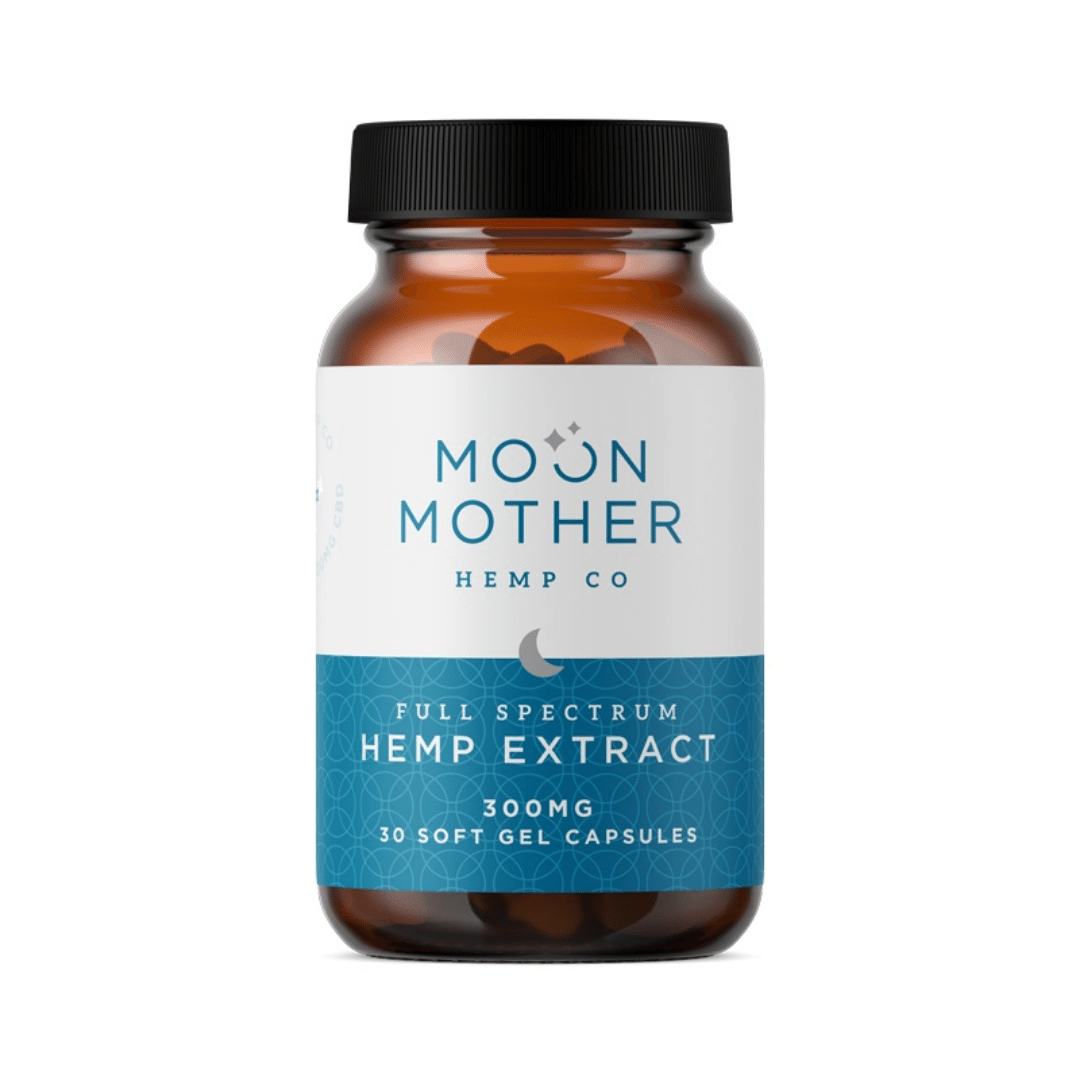 This product has no reviews yet.