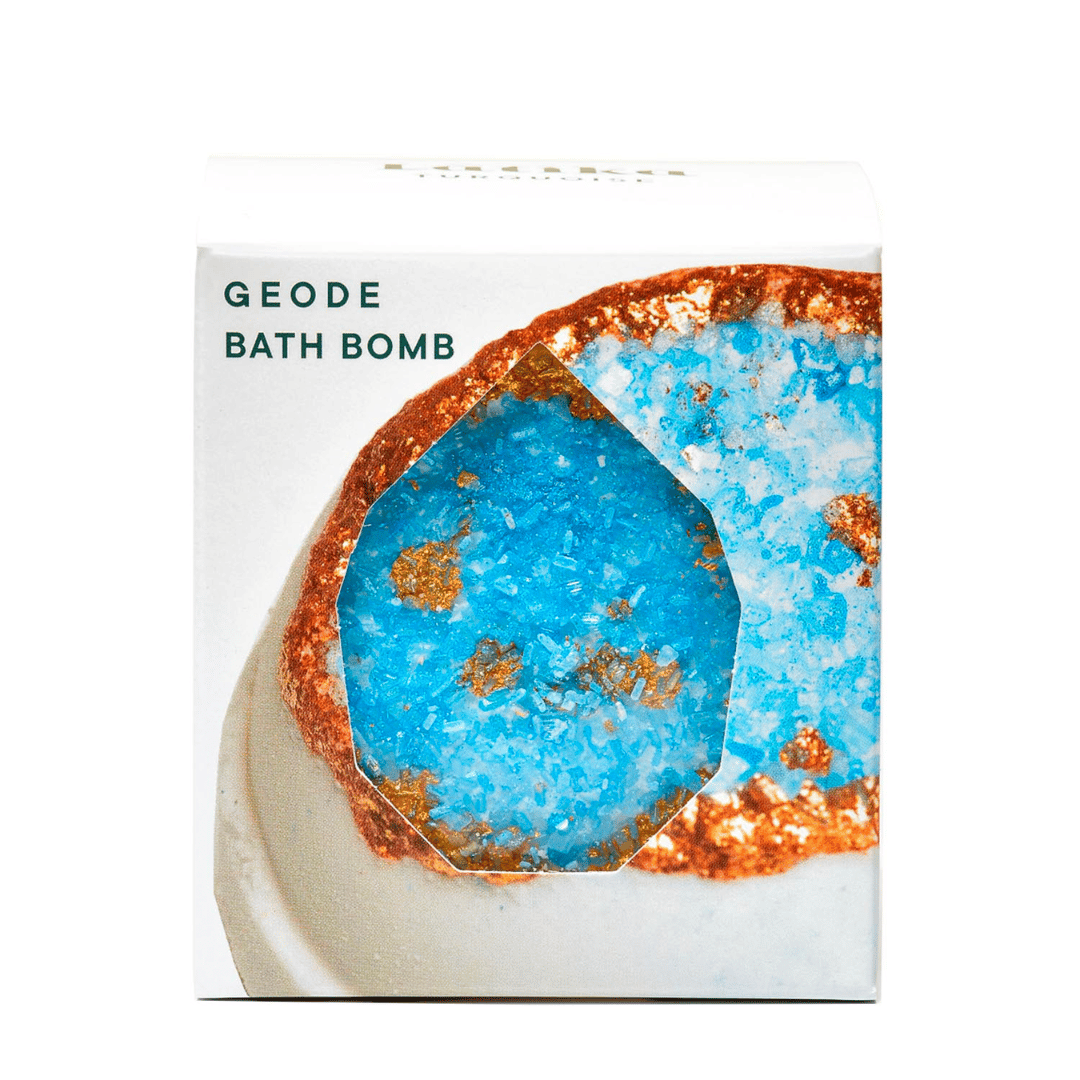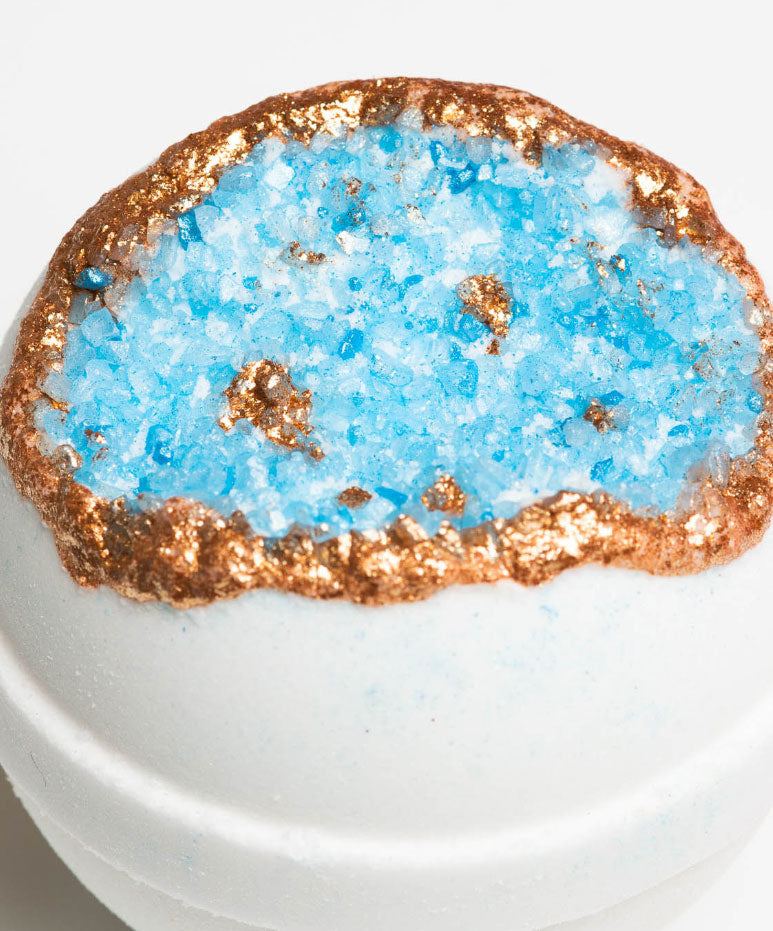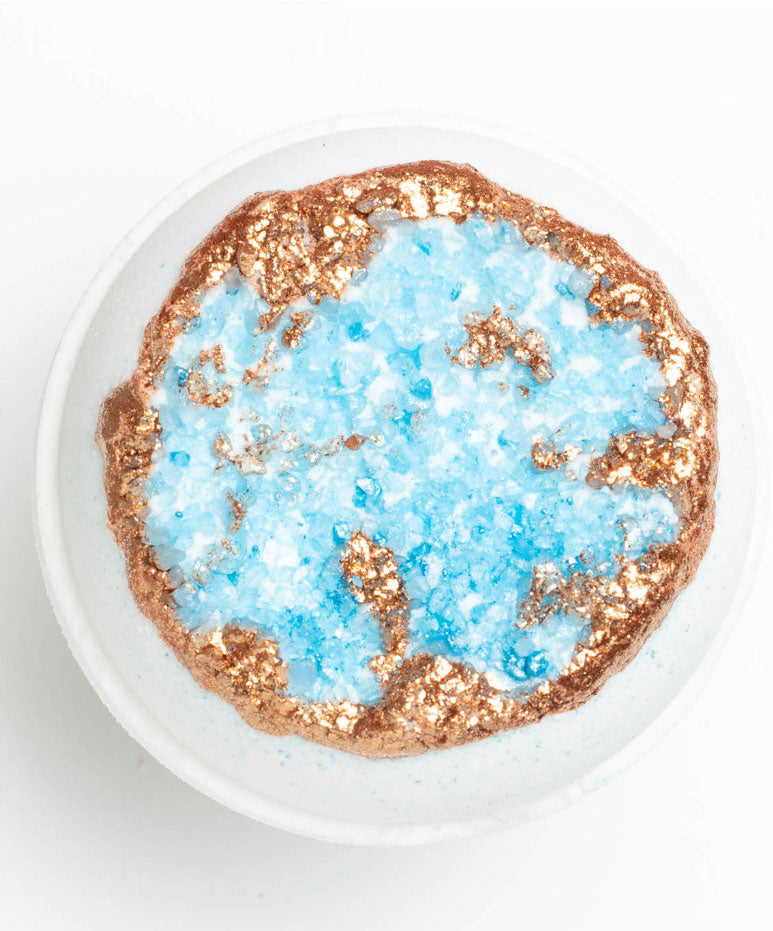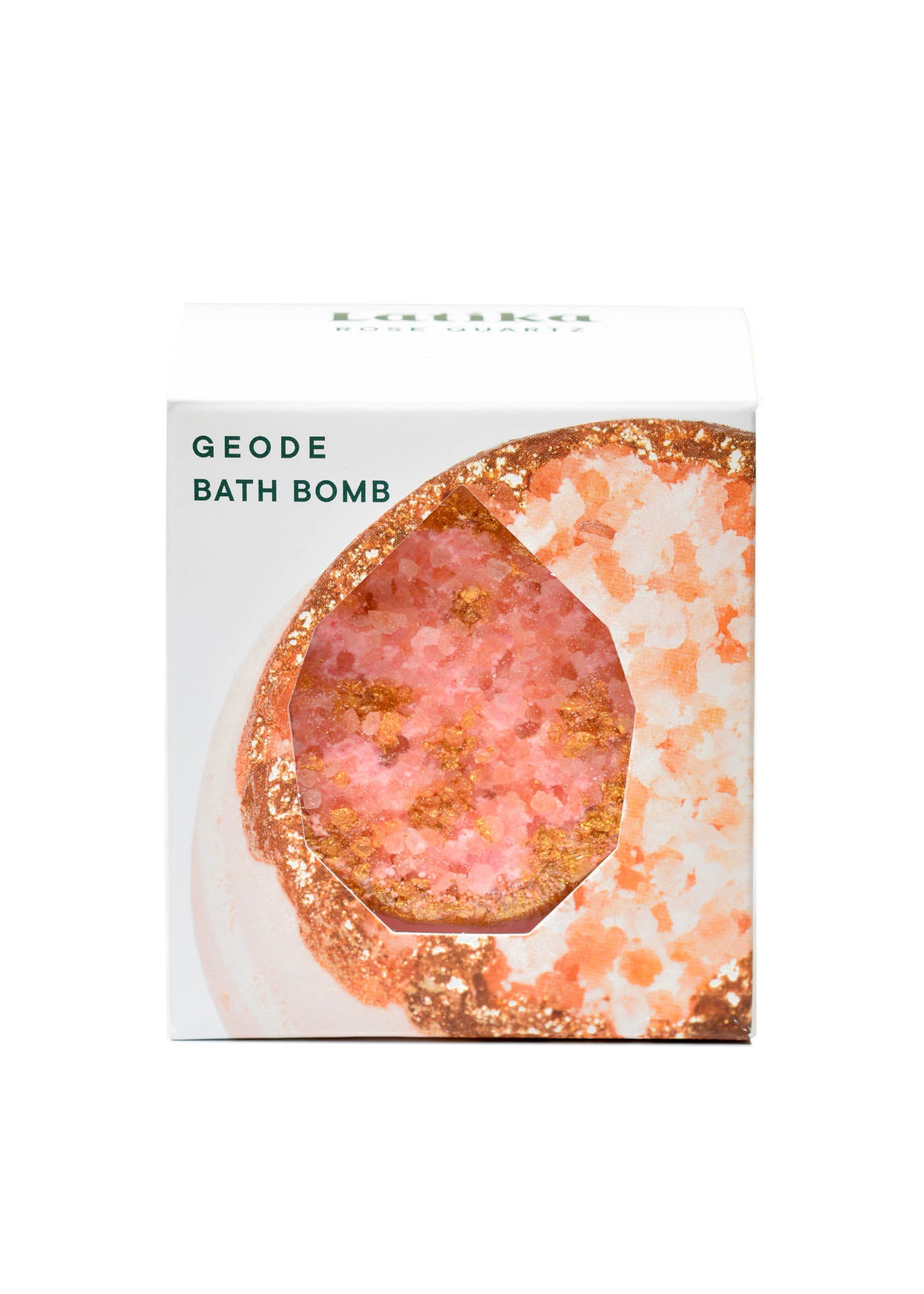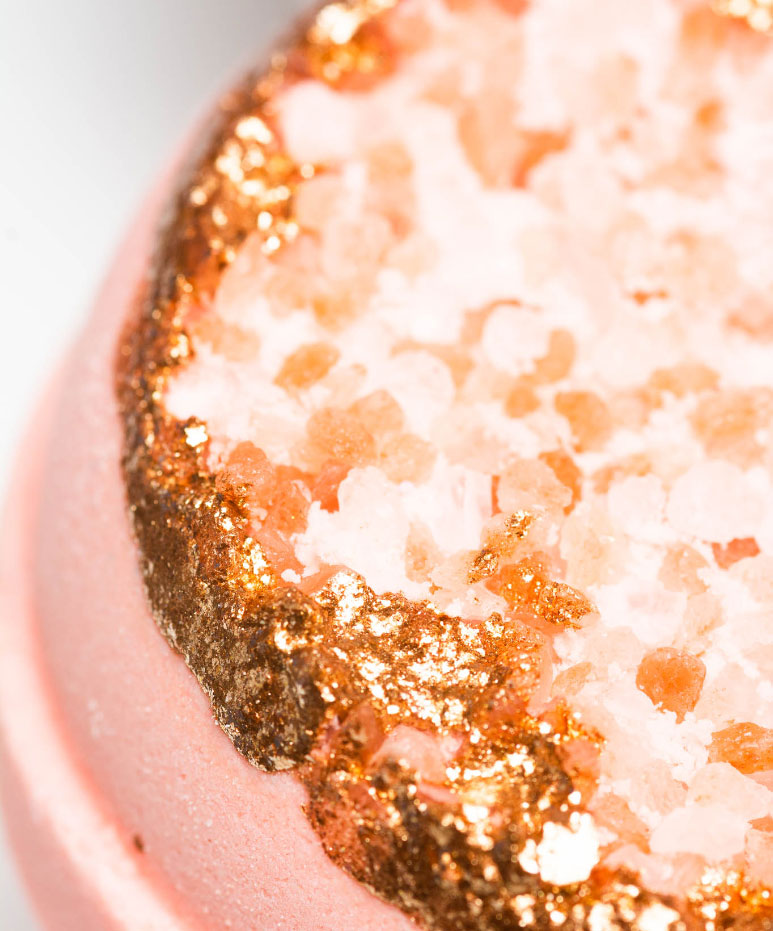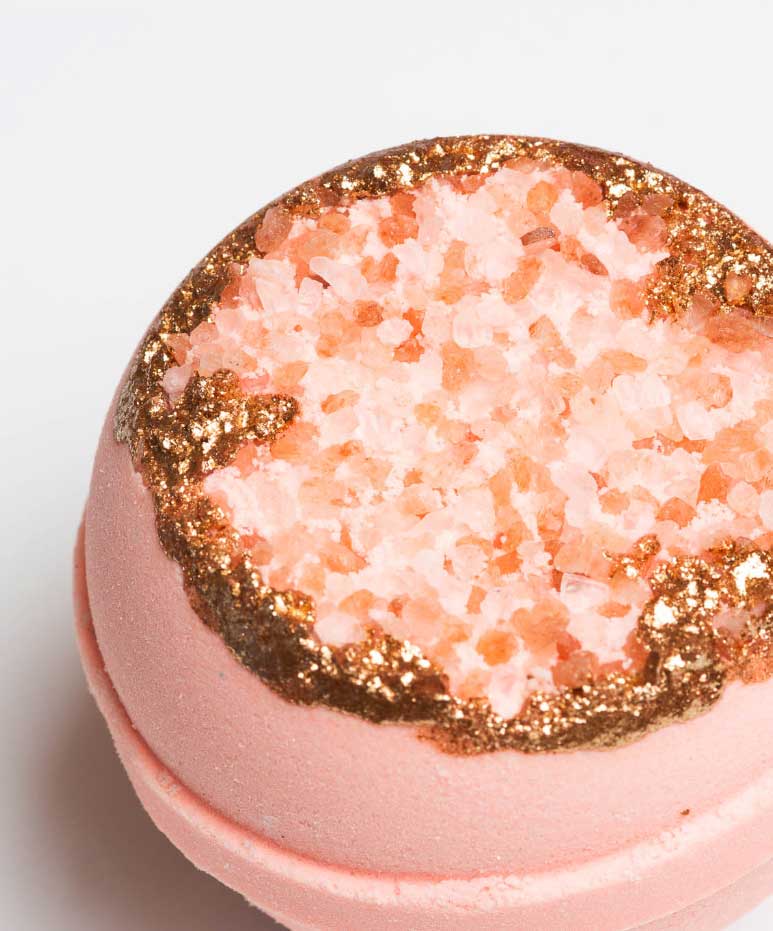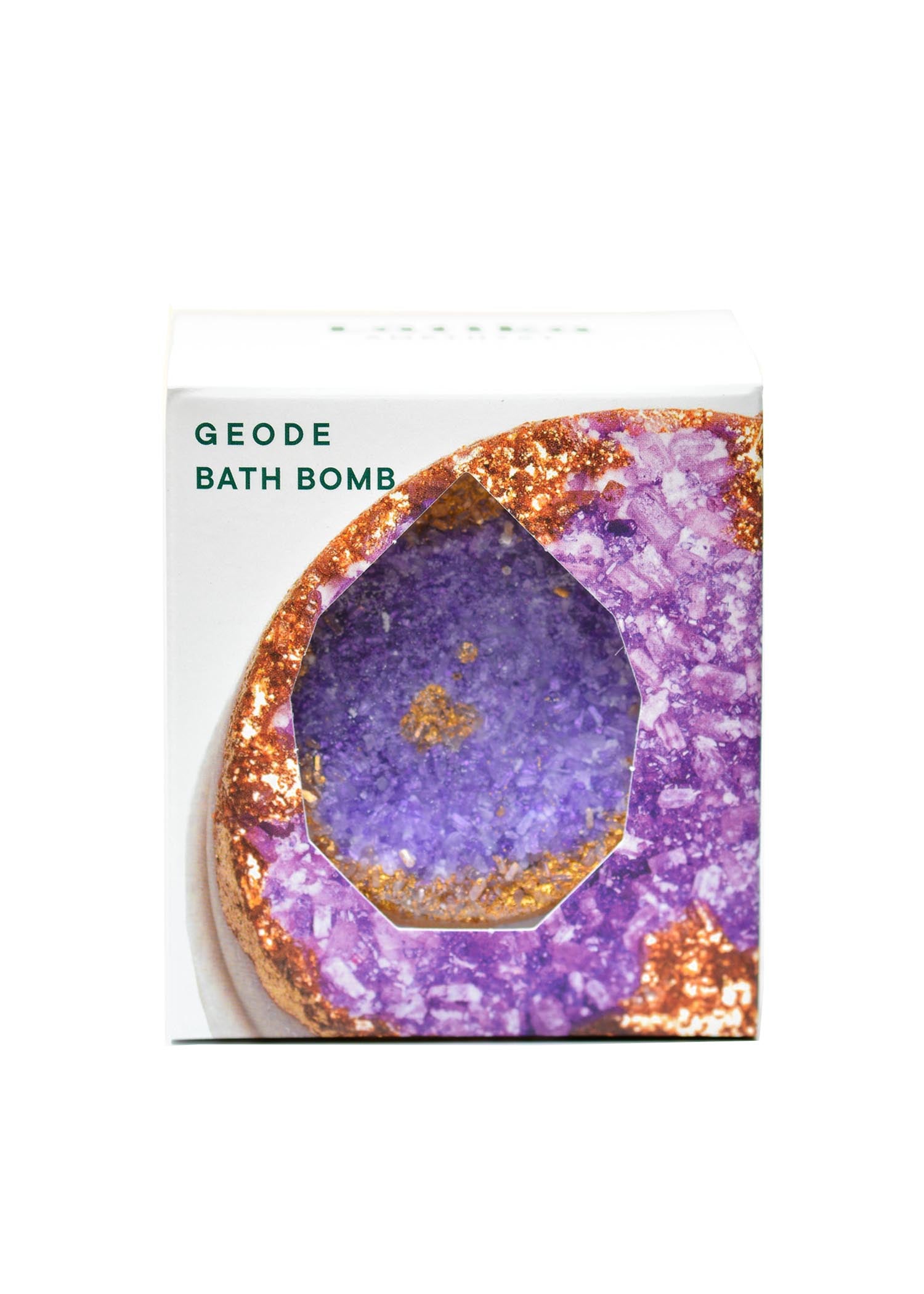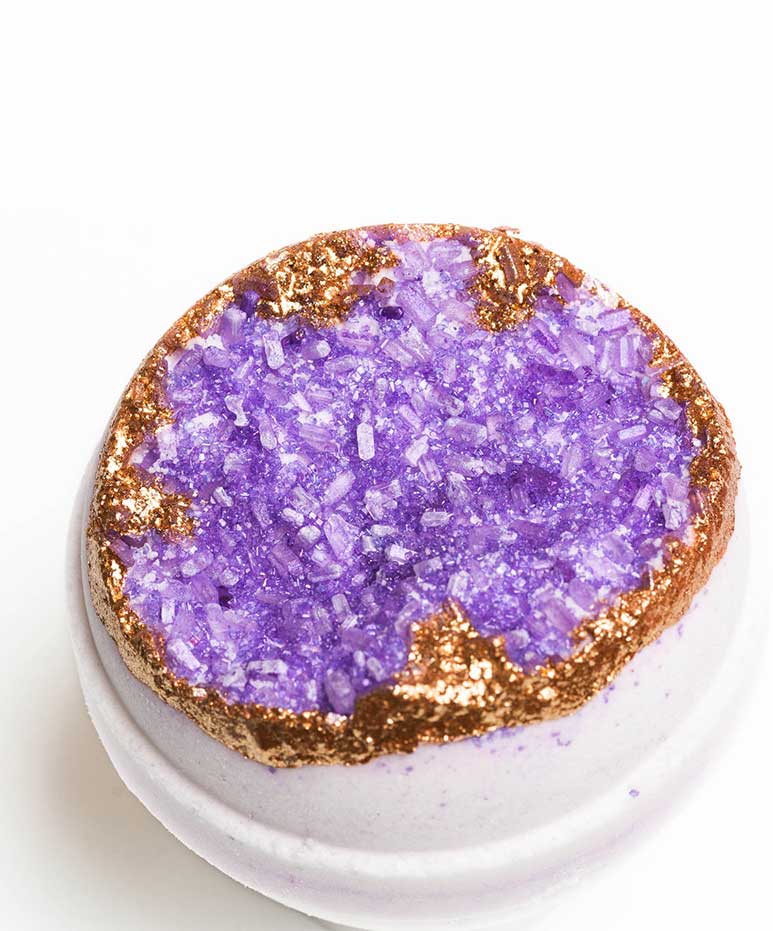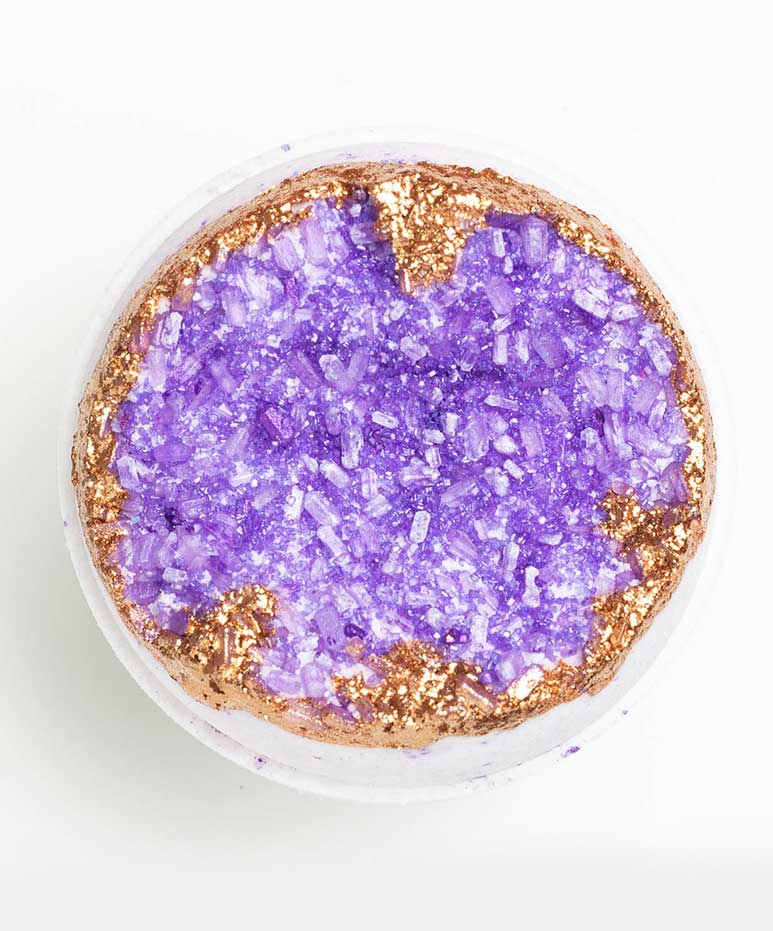 Geode Bath Bomb | Latika
---
Geode Bath Bomb - XL fizzy bath bomb -  8 oz - one - size: 2.75" diameter
Handmade by Latika in Austin, Texas using natural ingredients, these indulgent, ultra-moisturizing, extra-large bath bomb sets are decorated to look like the geode stones they represent and will leave skin soft and glowing!
ULTRA MOISTURIZING- Latika bath bombs are made with a generous amount of natural oils, including coconut, shea, sweet almond, avocado, and grapeseed oils, as well as Epsom salts to help soothe and relax!
MESS FREE – an additional plant-based ingredient prevents contents and colors from sticking to the tub, making for little to no clean-up afterward.
Types:
TURQUOISE

 

(Grounding): Turquoise, "The Lucky Stone", is earth-grounding, providing strength and protection and improving peace of mind.
ROSE

 

QUARTZ

 

(Harmony): Quartz, "The Stone of Universal Love", restores trust and harmony in relationships, promotes self-love, friendship, and feelings of peace.
AMETHYST

 

(Stability): "the stability stone", works to promote calm, balance, and peace, and help eliminate impatience.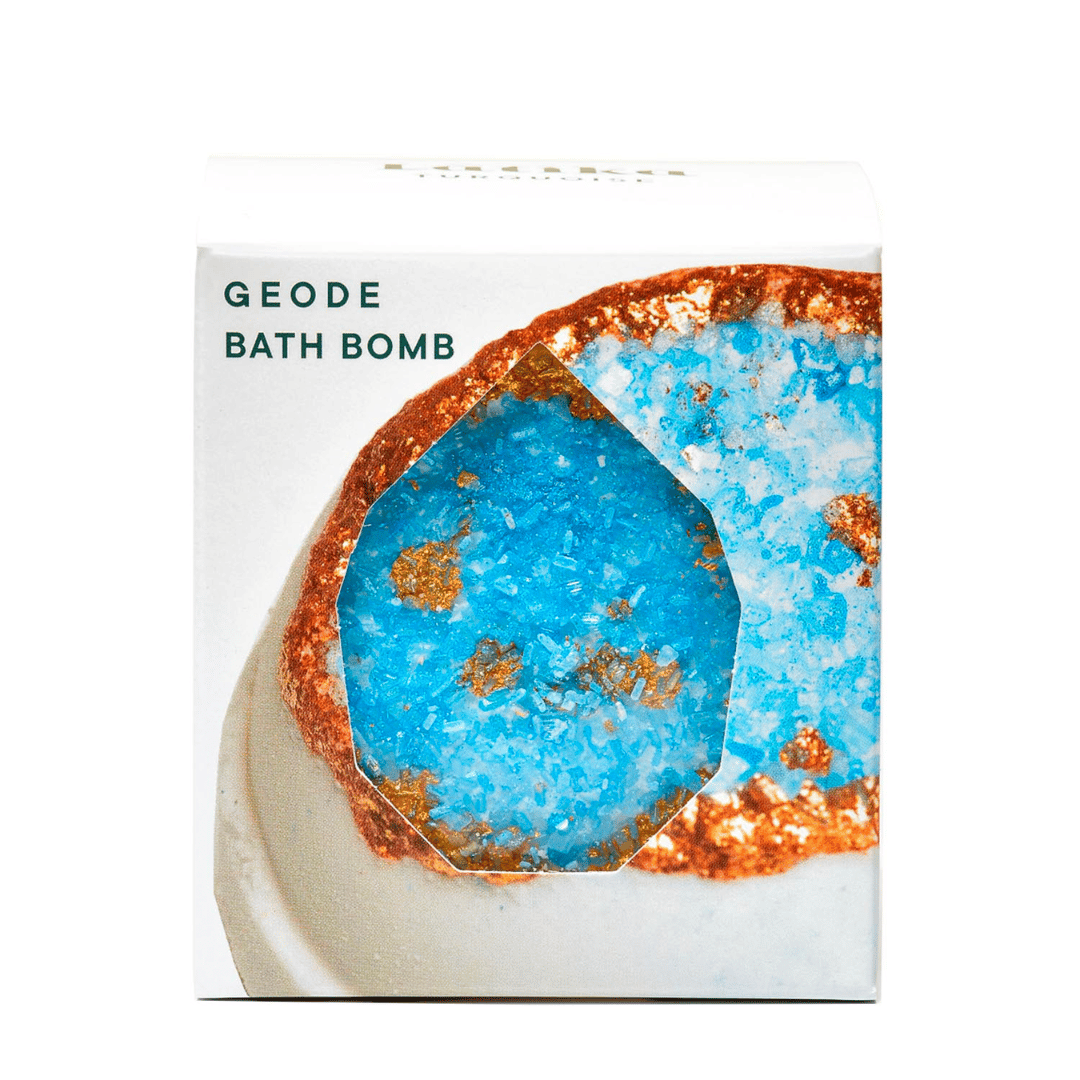 This product has no reviews yet.