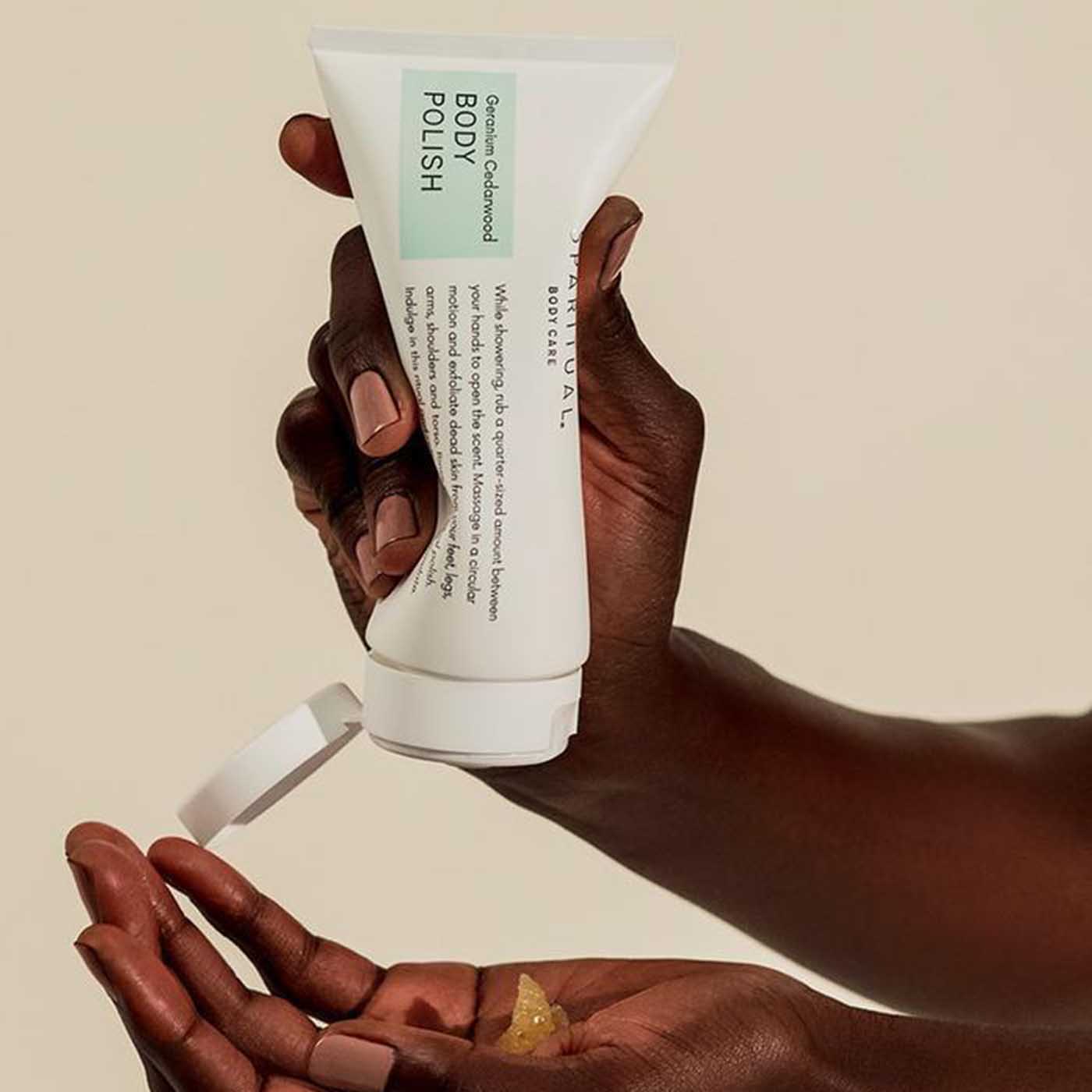 Geranium Cedarwood BODY POLISH | Sparitual
---
Geranium Cedarwood Body Polish is formulated with ancient healing ingredients including Coconut Sugar, Ginger Root Extract, Jojoba Oil and Sunflower Oil to help soothe and moisturize. This renewing blend gently exfoliates, and deeply hydrates skin, while the earthy fresh scent of Geranium Cedarwood uplifts the senses.
PerfectÊFor:ÊExfoliation, dry skin, pre-shave prep
While showering, rub a quarter-sized amount between your hands to open the scent. Massage in a circular motion and exfoliate dead skin from your feet, legs, arms, shoulders, and torso. Rinse off residual polish. Indulge in this ritual and reflect, renew and stimulate.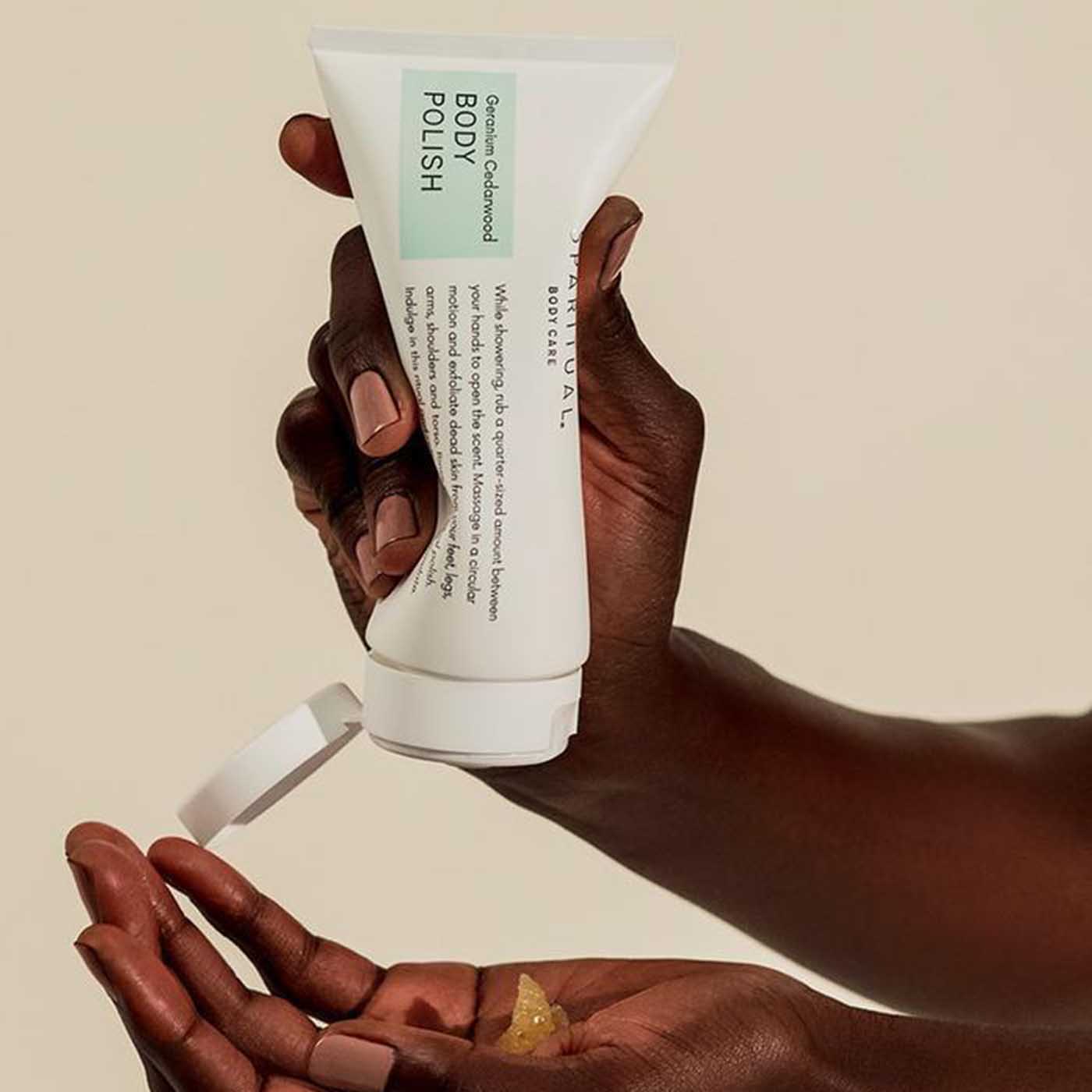 This product has no reviews yet.